This Homemade Butterfinger Egg Recipe is so simple and you will not believe it only requires 3 ingredients. Yes, just three ingredients. I have been making candy eggs like crazy as the family has been eating them up as quickly as I can make them. The homemade Reese's Eggs, Easter Egg Cake Bites and Coconut Cream Eggs have been awesome.  My hubby is a HUGE fan of Butterfinger Candy Bars so, homemade Butterfinger Eggs were needing to be made. I am so excited for Easter and Spring this year. I am looking forward to enjoying all the candy, food and family.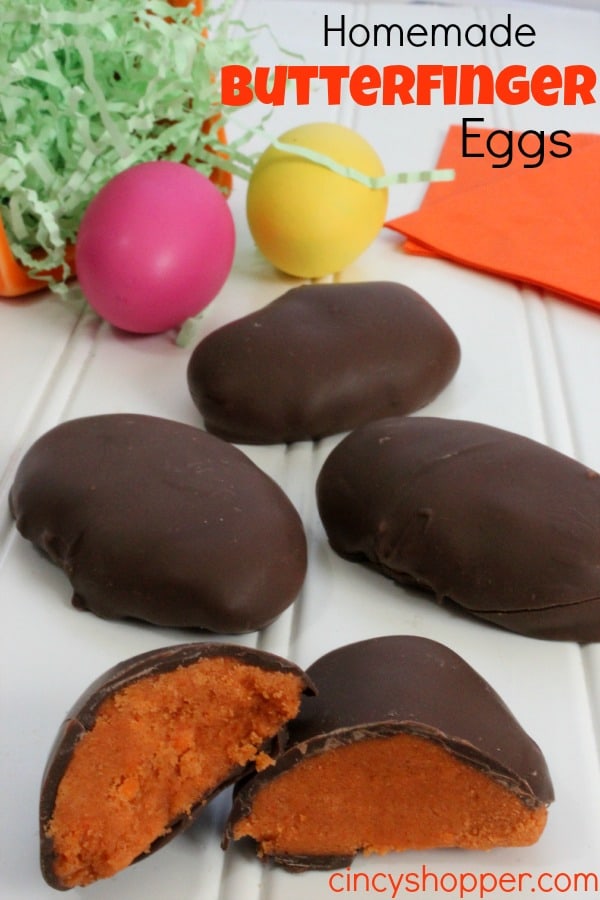 Homemade Butterfinger Egg Recipe
As I mentioned this Homemade Butterfinger Eggs Recipe only requires 3 ingredients. Grab some candy corn, peanut butter and some melting chocolates. I was a bit suspicious of making Butterfingers this way. Last fall we made homemade Butterfinger candy bars so I knew it was yummy and tasted just like a Butterfinger Candy Bar. So… I decided we needed some Easter Butterfinger Eggs to place in my hubby's Easter Basket.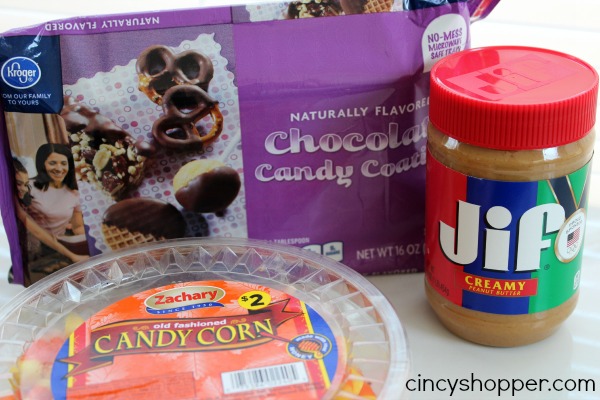 INGREDIENTS
16 oz candy corn
16 oz peanut butter
16 oz Milk Chocolate chips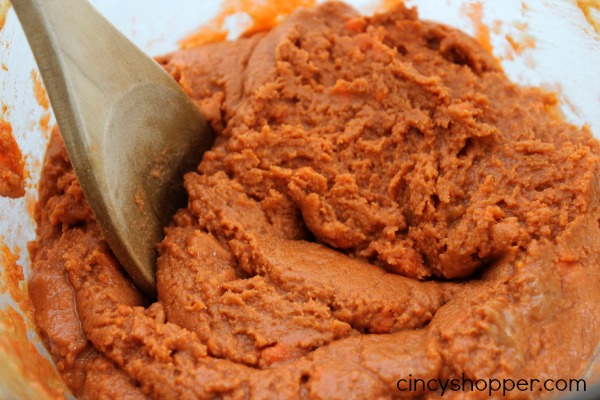 DIRECTIONS
Melt candy corn in microwave by heating for 30 seconds stirring and repeating until completely melted.
Add in peanut butter and mix until thoroughly combined. If mixture gets too hard to work with, microwave for another 30 seconds and then stir to mix.
Mixture will be warm to touch, but you need to form into egg shapes and place on parchment paper.
Place in freezer for to set. Ideally leave in freezer for several hours to make chocolate set up quickly in next step.
Melt chocolate  in microwave by heating for 30 seconds stirring and repeating until completely melted.
Dip eggs in melted chocolate. Make sure to coat completely. Then return to parchment paper.
Place eggs back in freezer to set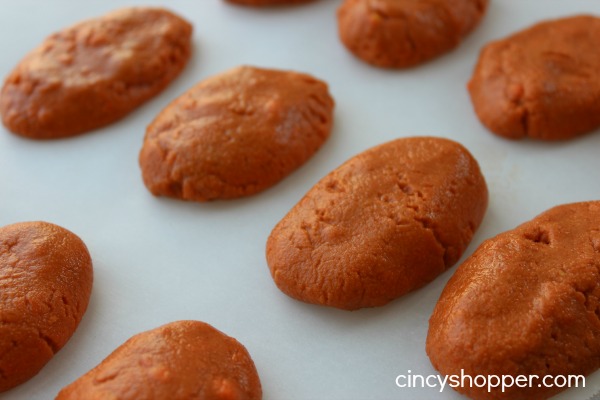 I plan to wrap a couple of these Homemade Butterfinger Eggs in some cello bags, tie them up with an east colored ribbon and place them in the Easter Baskets. This batch was consumed within just a few hours time. The hubby and kiddos really liked them. My hubby kept commenting on how great they were and that I should make more.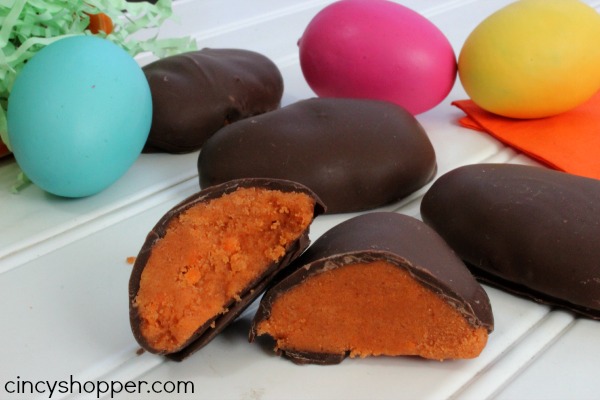 If you are looking for other great Easter Ideas be sure to check out the PEEPS S'Mores, Easter Chick Deviled Eggs,  Nutter Butter Chicks, Reese's Peanut Butter Eggs Coconut Cream Eggs, Easter Egg Cake Bites and the Chocolate Covered Peeps that I have shared this past week. I will be sharing some great recipes and DIY Crafts for all of your Easter Holiday needs in the next few weeks.
Homemade Butterfinger Egg Recipe
Ingredients
16

oz

candy corn

16

oz

peanut butter

16

oz

Milk Chocolate chips
Instructions
Melt candy corn in microwave by heating for 30 seconds stirring and repeating until completely melted.

Add in peanut butter and mix until thoroughly combined. If mixture gets too hard to work with, microwave for another 30 seconds and then stir to mix.

Mixture will be warm to touch, but you need to form into egg shapes and place on parchment paper.

Place in freezer for to set. Ideally leave in freezer for several hours to make chocolate set up quickly in next step.

Melt chocolate in microwave by heating for 30 seconds stirring and repeating until completely melted.

Dip eggs in melted chocolate. Make sure to coat completely. Then return to parchment paper.

Place eggs back in freezer to set