This CopyCat Nesquik Recipe will save all of us chocolate milk drinkers when in a pinch. My kiddos are huge fans of chocolate milk. A couple of them will only drink milk if they have chocolate added. One of my kiddos will only use Nesquik. He refuses to use syrup (which is always the cheapest). Nesquik can get expensive especially since we do not see coupons very often for Nesquik. Last week my son poured himself a nice tall glass of milk. We then hopped into the pantry to find an empty container of Nesquik. The hubby was quick to jump in and whip up a Copycat Nesquik for him to try.
Copycat Nesquik Recipe
This homemade Nesquik saved me a trip to the store (which I did not have the time for at that very moment). Also, my son was VERY happy with my hubs Copycat Nesquik Recipe and says it tastes just like the real thing.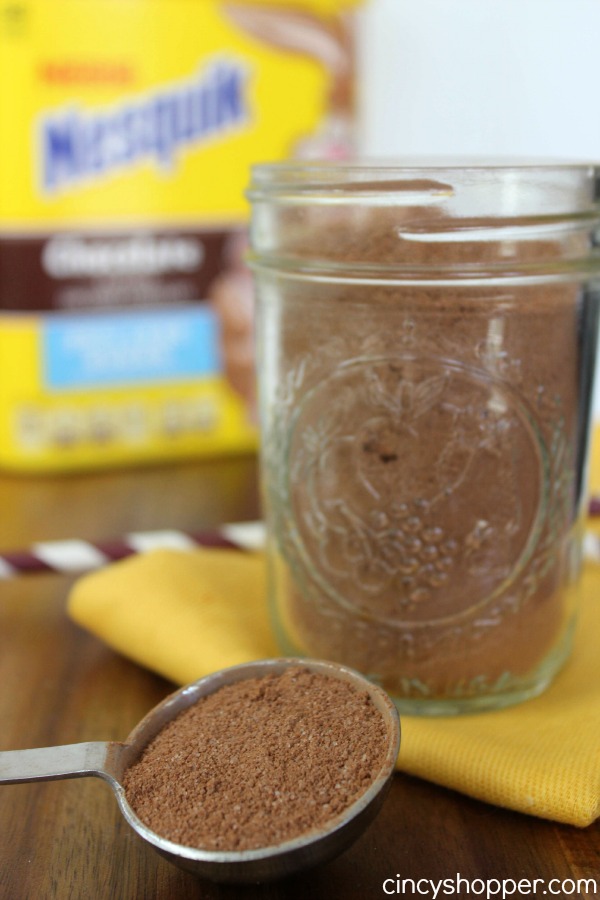 If you are in a pinch and looking to ave yourself from purchasing overpriced Nesquik… you will want to give this recipe a try too!

You most likely have the ingredients needed for this DIY Nesquik right in your cabinets. Just Baking Cocoa, sugar and salt. That's it! Pretty simple that even the kiddos can whip it up.
INGREDIENTS
2/3 cup Sugar
1/3 cup Cocoa
Pinch of salt
DIRECTIONS
Combine ingredients and store in air tight container.
Add to 2 tbsp per 1 Cup of Milk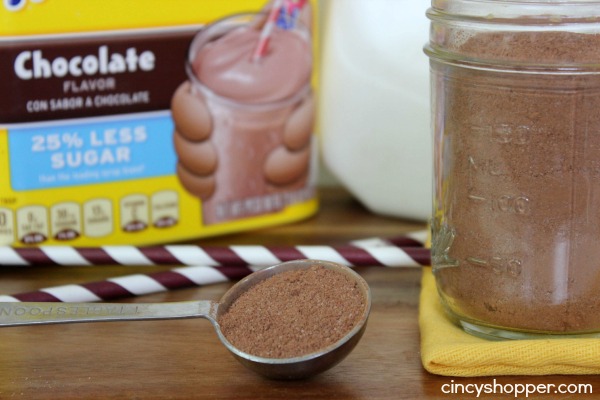 Copycat Nesquik Recipe
Ingredients
2/3

cup

Sugar

1/3

cup

Cocoa

Pinch

of salt
Instructions
Combine ingredients and store in air tight container

Add to 2 tbsp per 1 Cup of Milk