Peanut Butter Cornflake Cookies are a creamy and crunchy treat that you only need the stovetop to make. You'll love this easy, no bake recipe!
No bake cookies are an easy way to whip up a big batch of snacks or treats without having to crowd up the oven. Our Peanut Butter Cornflake Cookies are easy to make and oh-so delicious- creamy peanut butter, plenty of sugar, and a bit of crunch!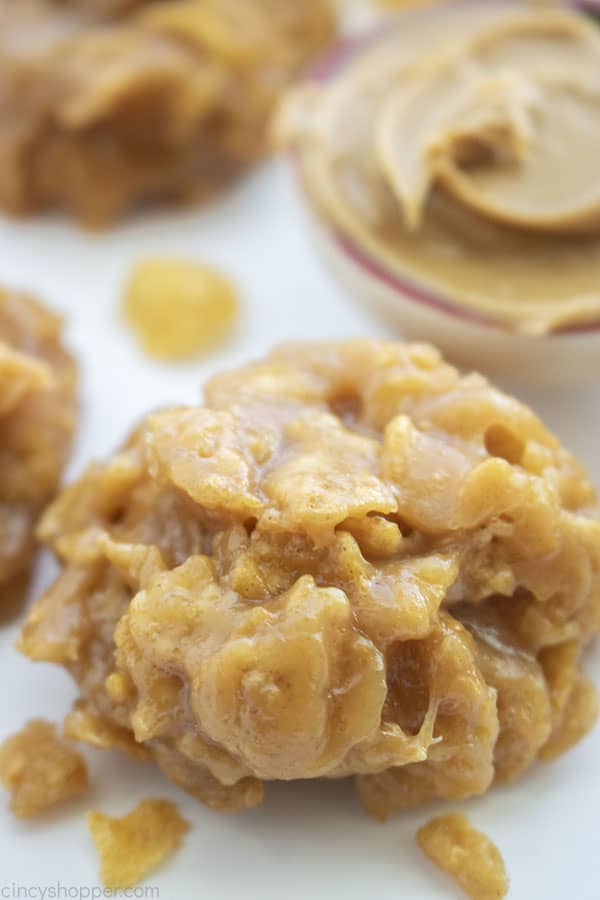 Peanut Butter Cornflake Cookies
When I want to whip up a dessert that's no-stress and low-effort, I'm always looking for a no bake recipe. As delicious as baked goods are, no bakes take a lot of the hard stuff out of the process. At most, the only real "cooking" you have to do is on the stovetop or in the microwave- after that, sitting in the fridge, freezer, or on the counter is all that's left! You still get tasty desserts in the end anyway, and these Cornflake Cookies are just one example of the simple delicious recipe you can make.
We keep this recipe simple: 5 ingredients, a bit of time on the stovetop, and a bit of time to cool. You don't even need to clear space in the fridge for our cookies- they'll cool quickly on the countertop! The result is dead-simple cookies that are equal parts creamy, crunchy, and sugary-sweet.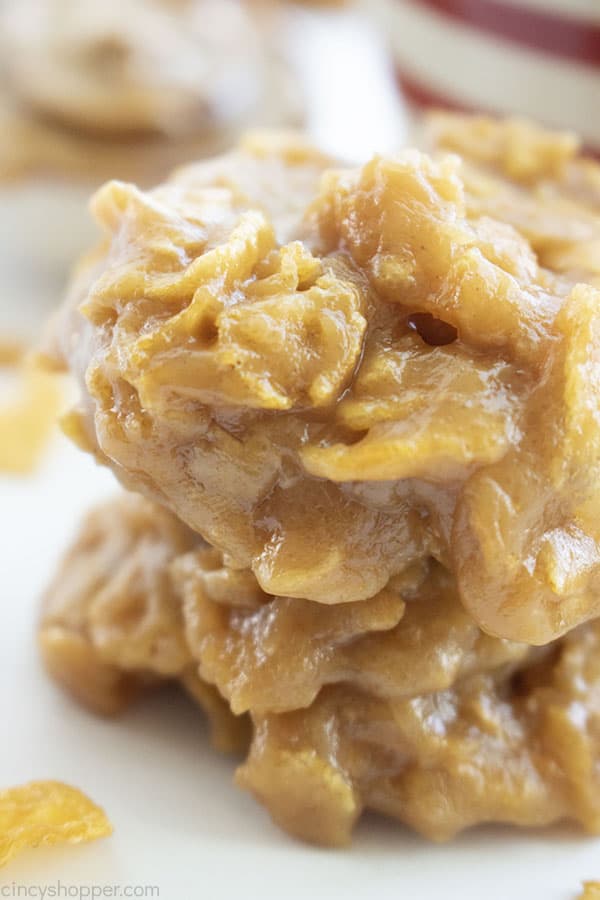 If you've got a big crowd you want to make cookies for, no bake cookies are a safe and easy bet. If you work quickly, you could have these sweets ready within an hour- cooling time included! I know you'll love them- hope you enjoy them!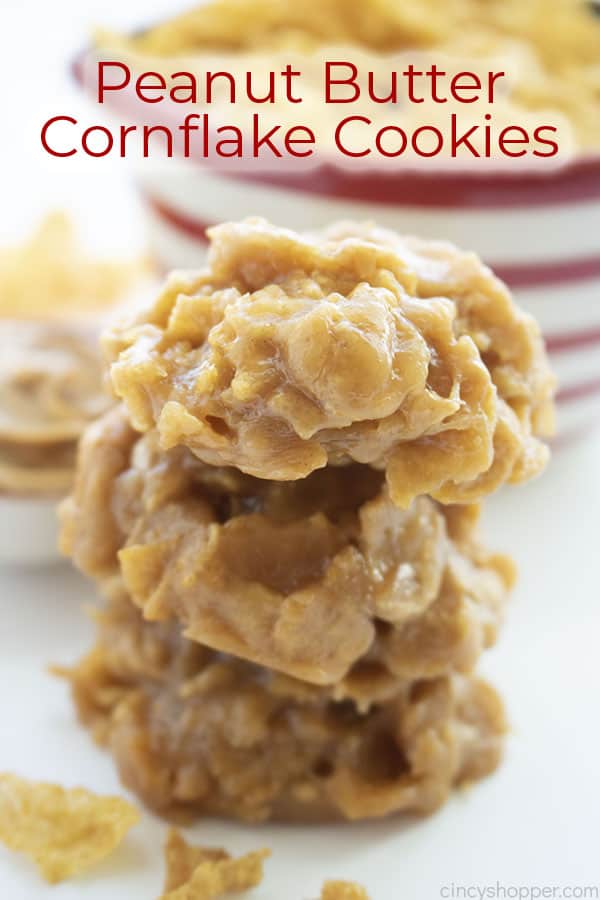 Loved our Cornflake Cookies? Try these other easy cookie recipes!
A long-time favorite of mine has been our

No Bake Chocolate Peanut Butter Cookies Recipe

!

Who doesn't love that classic combo of chocolate and peanut butter- and with how quick you can make these cookies up, it's the best way to scratch that itch

.

No Bake Avalanche Cookies

are another sweet, peanut-y treat that's simple and easy to make.

Using a mixture of white chocolate, melting chocolate, and peanut butter, you get a delicious and creamy cookie that needs no cooking

!

While you do have to bake our

3 Ingredient Peanut Butter Cookies

, I'm certain you won't find a shorter ingredients list

!

The process is simple too:

just

mix together some sugar, peanut butter, and an egg to make a simple cookie dough that'll bake up in less than 20 minutes

!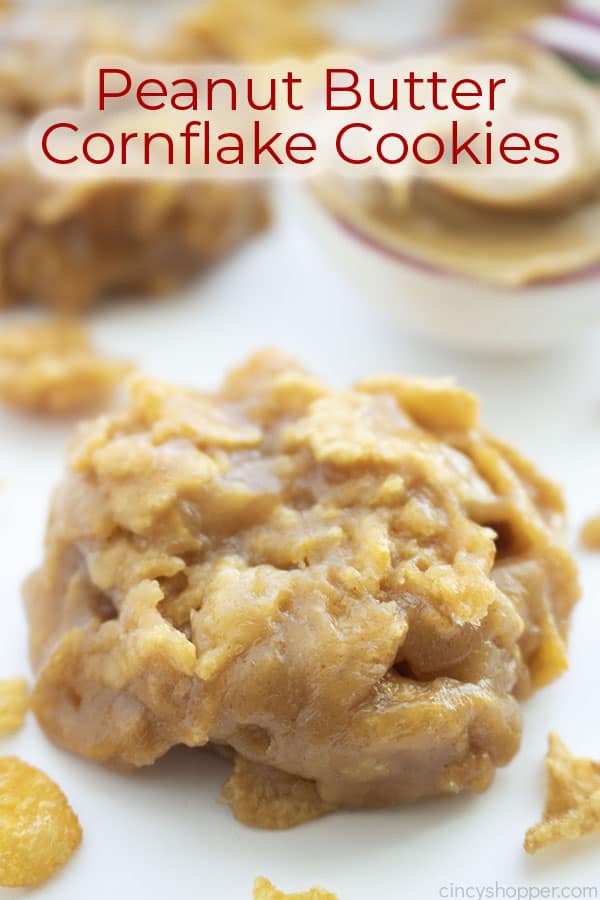 Ingredients for Peanut Butter Cookies
Peanut Butter – Use the creamy kind!

Corn Syrup – We used light corn syrup in our cookies.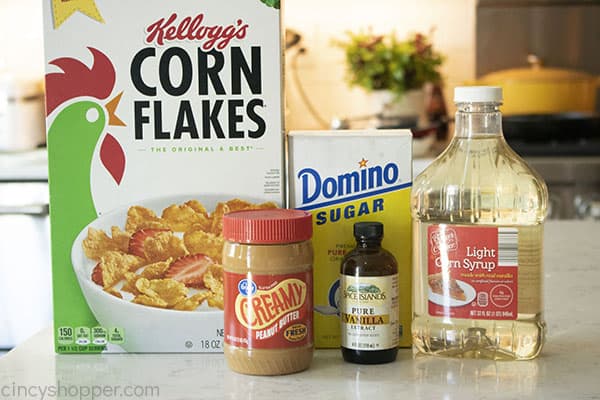 How to make our No Bake Cornflake Cookies
With such a short ingredients list, it's no surprise that these cookies are so easy to make! First off, add your peanut butter, sugar, and corn syrup to a large saucepot and put it on the stovetop over medium/medium-high heat.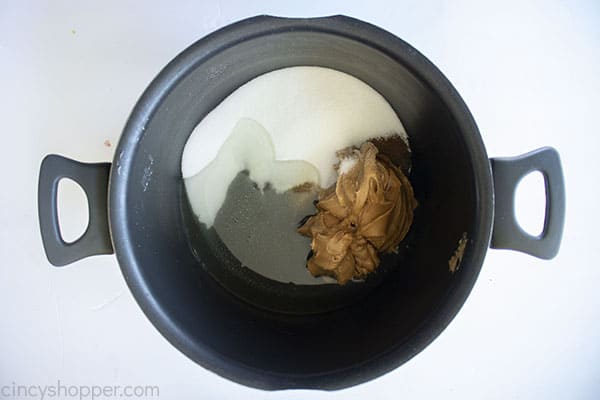 Stir this mixture constantly to keep our sugar from burning up. As it warms up, all the ingredients should start coming together much easier as they warm up. Eventually, the mix should start to reach a light boil.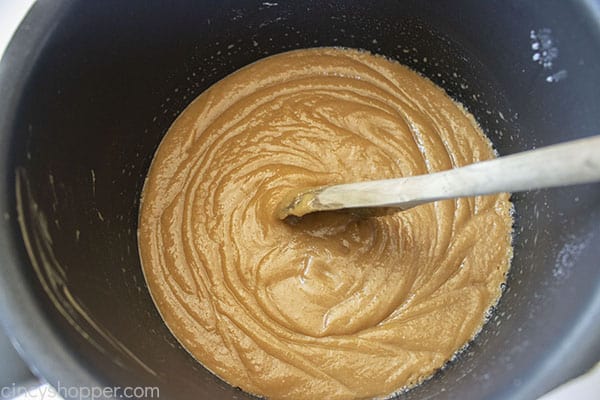 When it reaches a boil, turn the heat down low and add in your vanilla extract and stir it in briefly. Right after that, add in your cornflakes.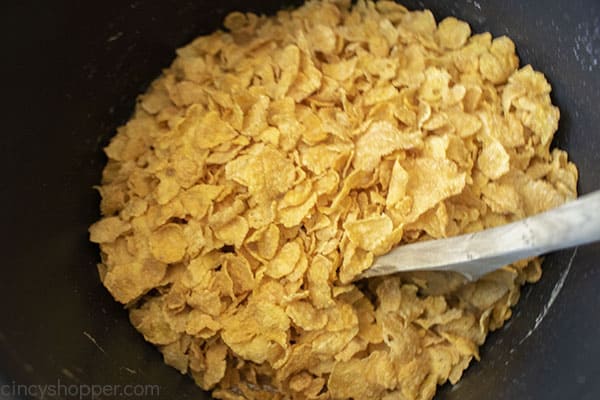 Stir and fold in your cornflakes, making sure that you get them nice and evenly-coated in that peanut butter/sugar mixture. While everything is still nice and warm, use something like a small ice cream scoop to start scooping out balls of our no bake cookie dough. Drop them onto a baking sheet, plate, or other flat surface lined with parchment paper.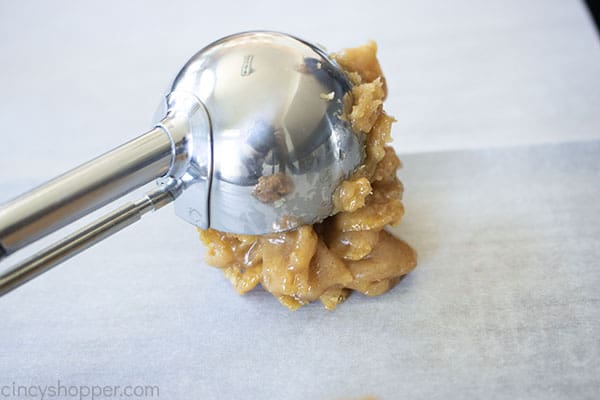 In about half-an-hour, your cookies should be cooled down and hardened. Once you've given them this time to set, they should be ready to eat! Enjoy!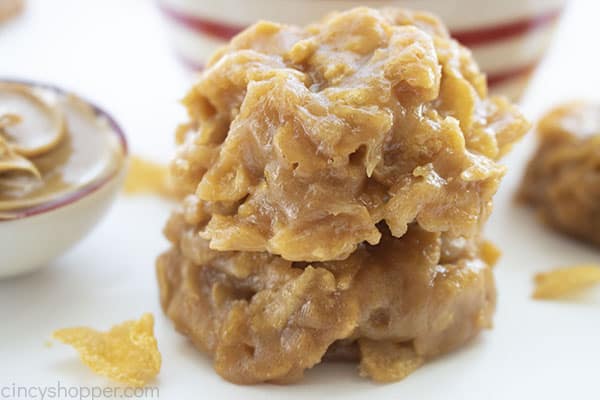 Peanut Butter Cornflake Cookies
Peanut Butter Cornflake Cookies are a creamy and crunchy treat that you only need the stovetop to make. You'll love this easy, no bake recipe!
Ingredients
1

cup

Corn Syrup

1

cup

Sugar

1

cup

Peanut Butter

1 1/2

tsp

Vanilla

6

cup

Corn Flakes
Instructions
In a large pan, combine the corn syrup, sugar and peanut butter.

Cook over medium heat until it begins to boil, stirring constantly.

Reduce heat to low and stir in the vanilla.

Add corn flakes and fold until evenly coated.

Using a scoop or large spoon, drop cookies onto parchment paper.

Allow to cool before serving.
Nutrition
Calories:
215
kcal
|
Carbohydrates:
36
g
|
Protein:
4
g
|
Fat:
7
g
|
Saturated Fat:
2
g
|
Sodium:
146
mg
|
Potassium:
109
mg
|
Fiber:
1
g
|
Sugar:
28
g
|
Vitamin A:
167
IU
|
Vitamin C:
2
mg
|
Calcium:
9
mg
|
Iron:
3
mg