How about a Grinch Drink Punch to go with all those Grinch treats that I have been sharing with you? This green The Grinch Who Stole Christmas Drink is going to be a sure hit with just about anyone this holiday season. I whipped up a batch of this Grinch Punch for my kiddos for an after school treat yesterday. I surprised them last week with the Grinch Kabobs and then Monday with Grinch Crinkle Cookies. I thought it would be great to surprise them with this Grinch Punch Holiday drink . I think it turned out quit well and we will be adding this to our holiday list of drinks for our holiday party that we are having on the 22nd. They really liked this drink. I think the addition of the ice cream was the ticket.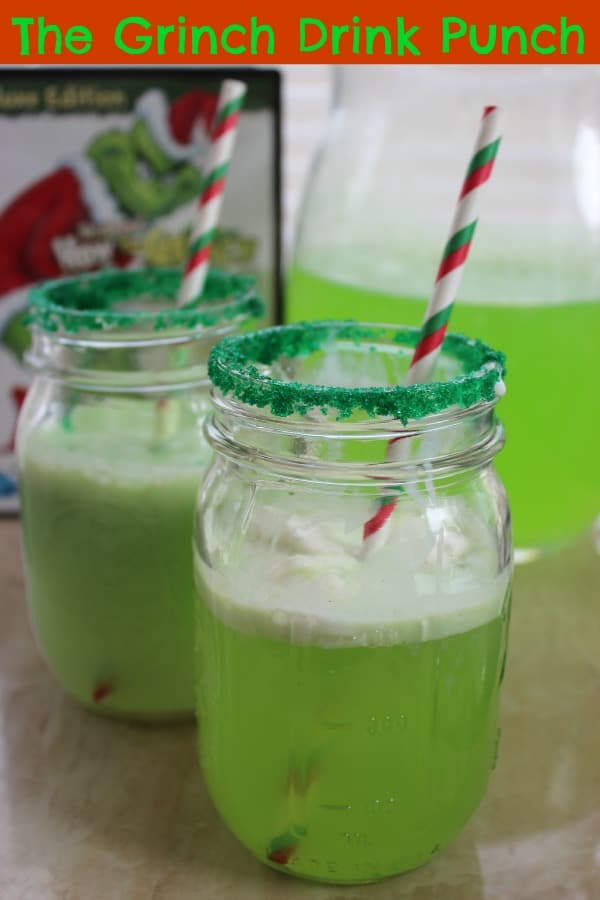 The Grinch Drink Punch for your Holidays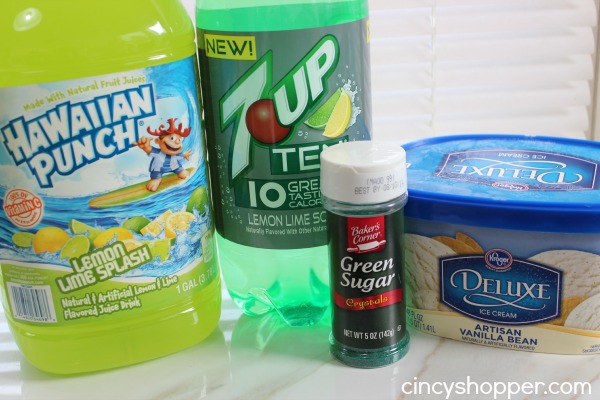 INGREDIENTS
Hawaiian Punch Lemon Lime Splash
Lemon Lime Soda (e.g. 7UP)
1 Gal Vanilla Ice Cream
Green Sparkling Sugar
A few Drops of Green Food Coloring (optional)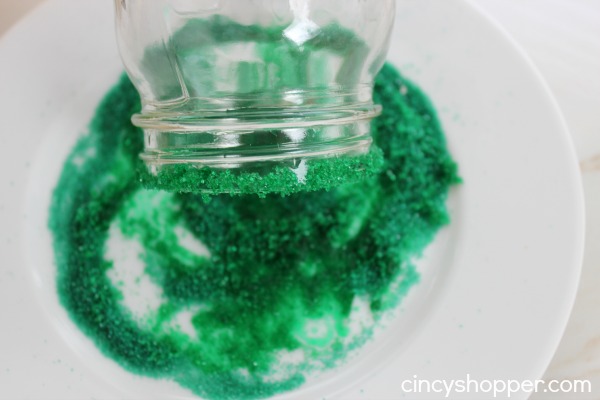 DIRECTIONS
Pour sparkling sugar on small plate.
Wet rim of glass and place in sugar and rotate to create rim.
Fill glass with 3 parts Hawaiian punch and 1 part soda.
You can add just a few drops of Green food coloring for a bit "greener" color
Add a half scoop of ice cream and stir with straw.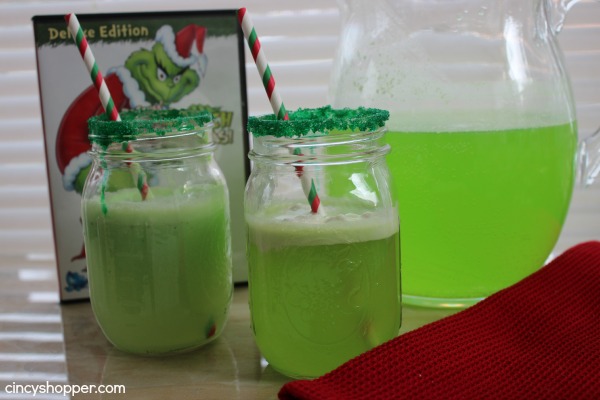 This Grinch Drink is so quick and simple yet it is quite festive and colorful. I have to mention how yummy it really is. So yummy that I think the adults will all be liking this one too! Grab some Sprite (or Sierra Mist), ice cream and some green sugar and you will have the ingredients for this holiday punch.