If you are a fan of The Grinch Who Stole Christmas you are going to LOVE these Grinch Crinkle Cookies! My kiddos have always adored the Grinch so I am surprising them with these yummy green crinkle cookies after school today. They pair quite well with the Grinch Kabobs I shared with all of you the other day. If you are wanting a bit of a theme for your kiddos (or the adults enjoy The Grinch too) consider throwing these cookies together for the holidays.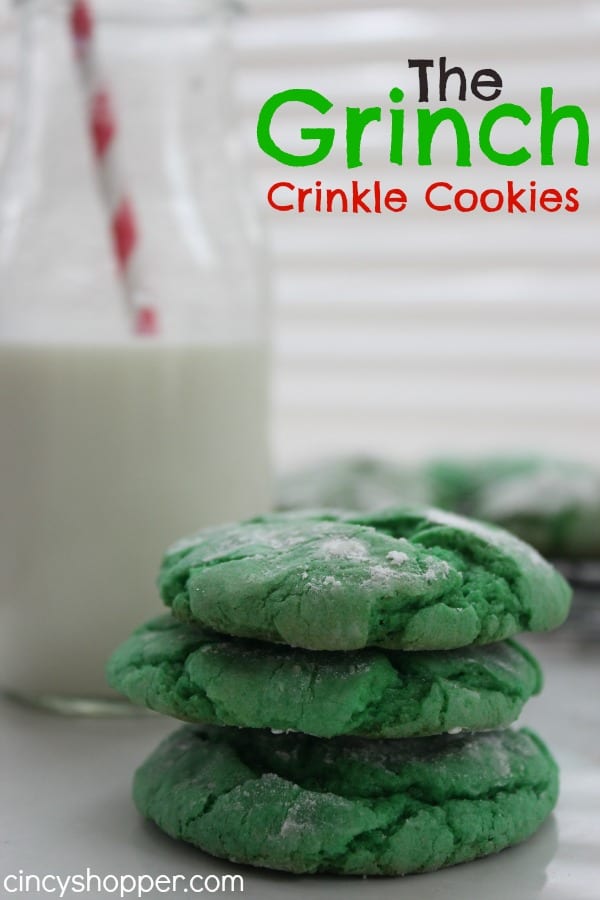 The Grinch Crinkle Cookies
I like that these cookies are made with a cake mix (which I have so many of in my pantry). Anything that is quick and easy is always a recipe that I want to give a try. This one worked out perfect for the kiddos Grinch theme. They were so quick and easy. The bright green color is just wonderful for the holidays. I saved a few of these to play in my cookie tins for the neighbors as I think they will enjoy them too!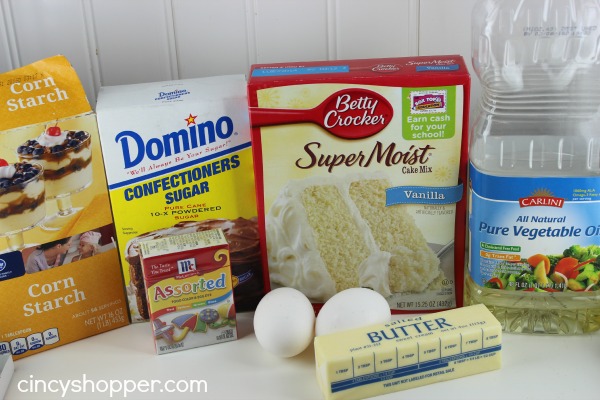 INGREDIENTS
18.25 oz Box Vanilla Cake Mix
1 stick Butter melted
2 Eggs
Green Food Coloring
1 cup Powdered Sugar
1 tbsp Corn Starch
1 tbsp Vegetable Oil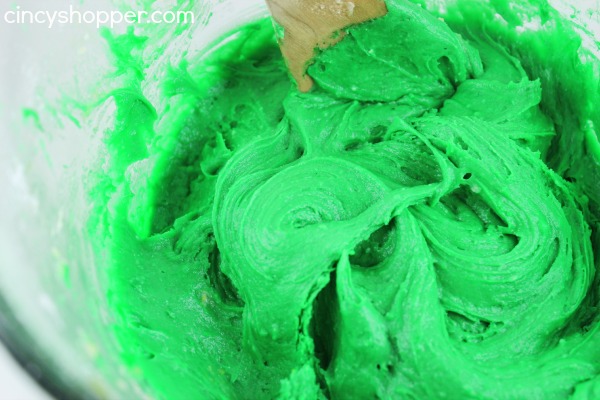 DIRECTIONS
Preheat oven to 375.
Cover cookie sheet with parchment paper.
Mix together corn starch and powdered sugar in a shallow dish.
In a large bowl, mix together butter cake mix, oil and eggs (this will be thick).
Add enough green food coloring to get bright green (a lot).
In order to keep from getting your hands all green, use 2 spoons to gather up a chunk of dough and drop into the sugar starch mixture.
Roll around with the spoons to cover well. Then pick up and roll into a ball and place on cookie sheet.
Make sure you don't place too close as they will spread out some.
Bake for about 8-10 minutes until they puff up.
Allow to cool on cookie sheet for several minutes before transferring to cooling rack.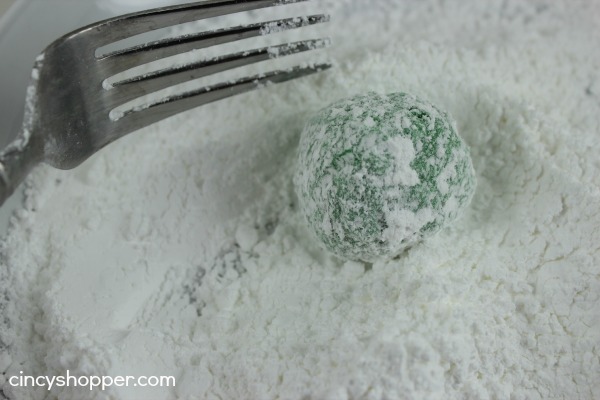 Have you been making special treats over the holiday season? I always find it fun to surprise the kiddos with different treats after school. I think these Grinch Crinkle Cookies, The Grinch Kabobs and the Grinch Drink I will be sharing with you tomorrow would make great themed party ideas.