This Strawberry Chocolate Chip Bread was so delish. I am excited to share the recipe with all of you. Last week I made some awesome Cinnamon Swirl quick Bread and decided to give a couple more breads a try. My daughter and I love strawberries (if you have not noticed we have been on a bit of a strawberry kick ha ha).  There is nothing better than strawberries and chocolate. It got me to thinking how wonderful the two together in a bread would taste.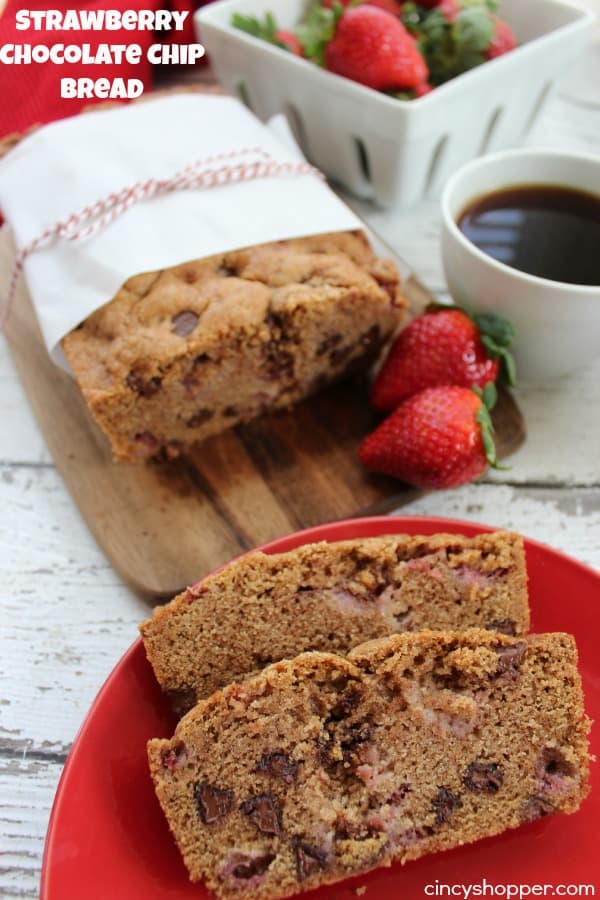 Strawberry Chocolate Chip Bread
Yummy melted chocolate chips with strawberries inside of bread. It just doesn't get much better than this. My daughter ate most of the loaf after I finished up the pictures but I did manage to have a couple slices with my morning coffee.  Since this was a quick bread recipe it is very easy to whip up another batch thank goodness!
MY LATEST RECIPES

MY LATEST RECIPES
INGREDIENTS
1 cup Strawberries cut in small pieces
1 1/2 cup Flour
3/4 cup Sugar
1 1/2 tsp Cinnamon
1/2 tsp Salt
1/2 tsp Baking Soda
1/2 cup Vegetable Oil
2 Eggs
1/2 cup Chocolate Chips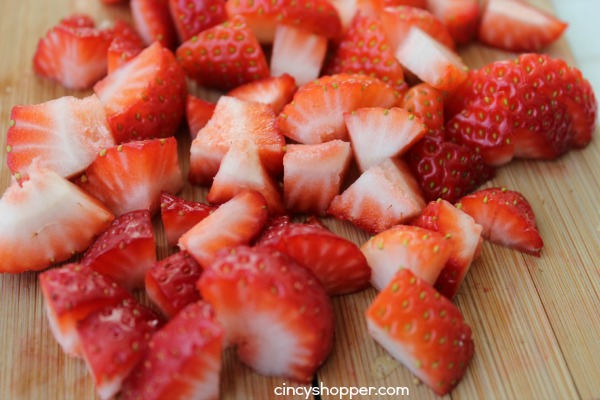 DIRECTIONS
Preheat oven to 350.
Butter a loaf pan.
Mix flour, sugar, cinnamon, salt and baking soda in medium sized bowl.
Beat eggs and oil in another medium sized bowl.
Add strawberries and chocolate chips.
Mix well.
Add strawberry and chocolate chip mixture to flour mixture. Mix well.
Pour into loaf pan.
Bake for 60 minutes until toothpick inserted in center comes out clean (cooking times vary a lot).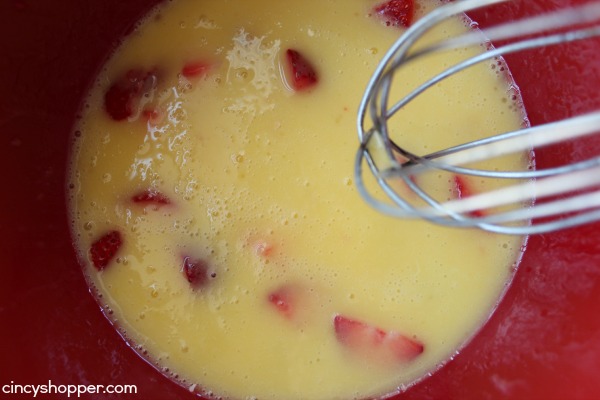 I am looking forward to sharing some of the other bread recipes I have made with you this next week. I just made a Zucchini bread that turned out so tasty. I just love yummy breads with my coffee and for evening coffee/snack.