It's been so cold this past week and Cinnamon Swirl Bread is one of those foods that is so comforting. Not only is it tasty but it also has the house smelling so good all afternoon. This past week the shelves in Kroger bakery were empty. I knew the kiddos and I were going to go crazy if we did not have our cinnamon swirl bread. I decided it was time to make my own homemade cinnamon swirl bread and have really fresh cinnamon bread. The hubby handed me a yummy cinnamon swirl quick bread recipe. I was bit worried about making bread but I am happy I gave it a try.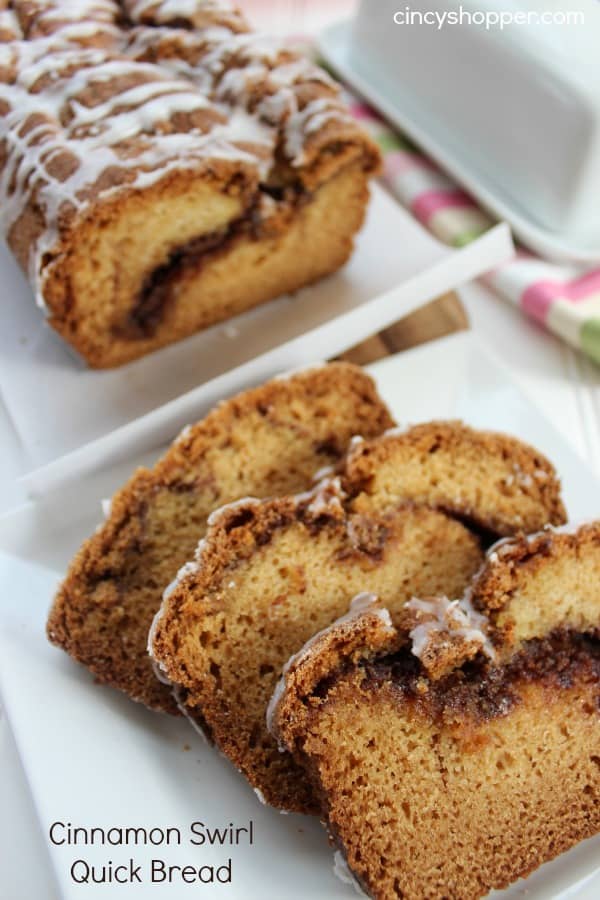 Cinnamon Swirl Bread
I quickly gathered my ingredients and made this recipe up in no time. The kiddos were excited as they could smell the yummy cinnamon from their bedrooms (yes, it even got them to rise before noon, ha ha).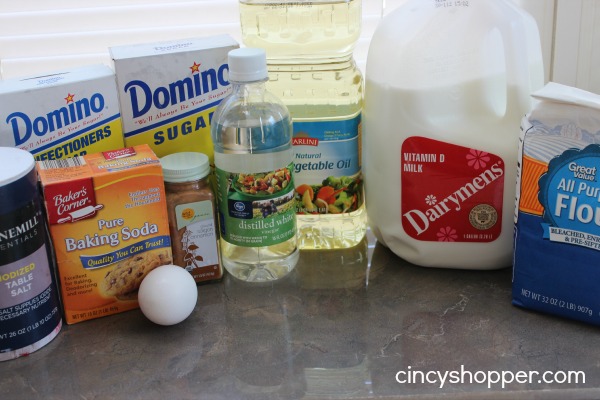 INGREDIENTS
BATTER:
2 cup Flour
1 cup Sugar
1 tsp Baking Soda
1/2 tsp Salt
1 cup Buttermilk
1 Egg
1/4 cup Vegetable Oil
SWIRL:
1/2 cup Sugar
3 tsp Cinnamon
GLAZE:
1/4 cup Powdered Sugar
2 tsp Milk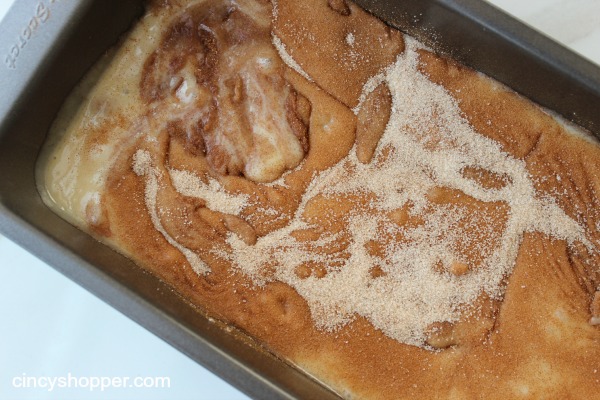 DIRECTIONS
Combine the flour, 1 cup sugar, baking soda and salt in a large bowl.
Mix together buttermilk (I used 1 tsp of vinegar and 1 cup of milk to make the buttermilk), egg and oil and stir into flour mixture until blended.
Mix together cinnamon and 1/2 cup sugar in small bowl.
Spray the bottom of a loaf pan with cooking spray.
Pour half of the batter into pan then sprinkle 2/3 of the swirl mixture.
Pour remaining batter and sprinkle with remaining swirl mixture.
Take a knife or spatula and cut through batter to swirl.
Bake at 350 for 60-70 minutes or until a toothpick inserted comes out clean (cooking times vary a lot).
Cool for 10 minutes in pan then remove and place on wire rack.
Place powdered sugar in a bowl slowly add milk stirring until you get to syrup consistency, then drizzle over loaf.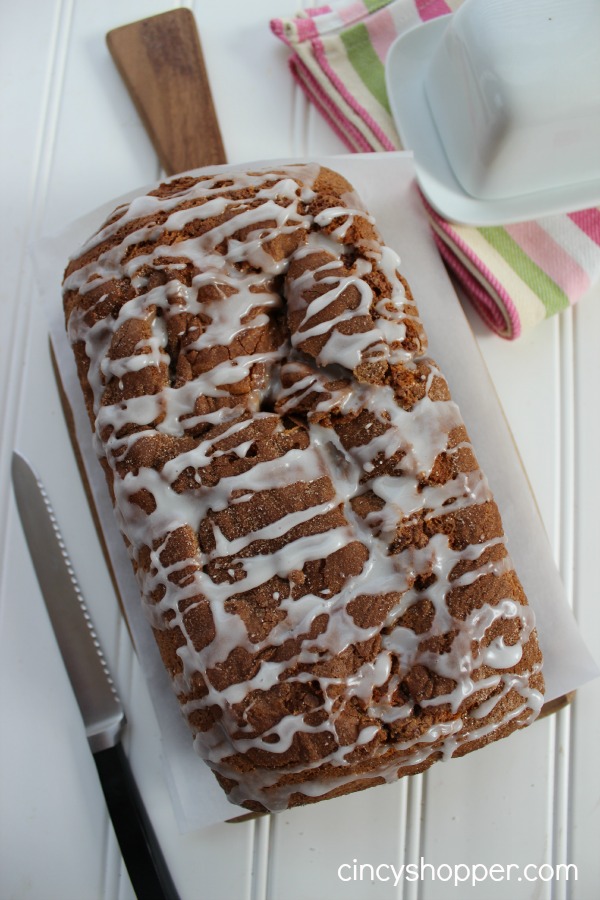 This loaf was gone in a matter of minutes. It really did not even have time to cool ha ha! I am thinking this bread recipe is a keeper for our house. I might have to make another loaf this evening (school is cancelled again for tomorrow and these kids will need some breakfast).