Butter Pecan Cookies are a crisp, nutty shortbread cookie packed with chopped pecans! These delicious treats are similar to a Pecan Sandie.
Who needs those Keebler elves when you have homemade cookies? Our recipe for Pecan Cookies yields a crispy, buttery snack that's going to taste better than anything off-the-shelf!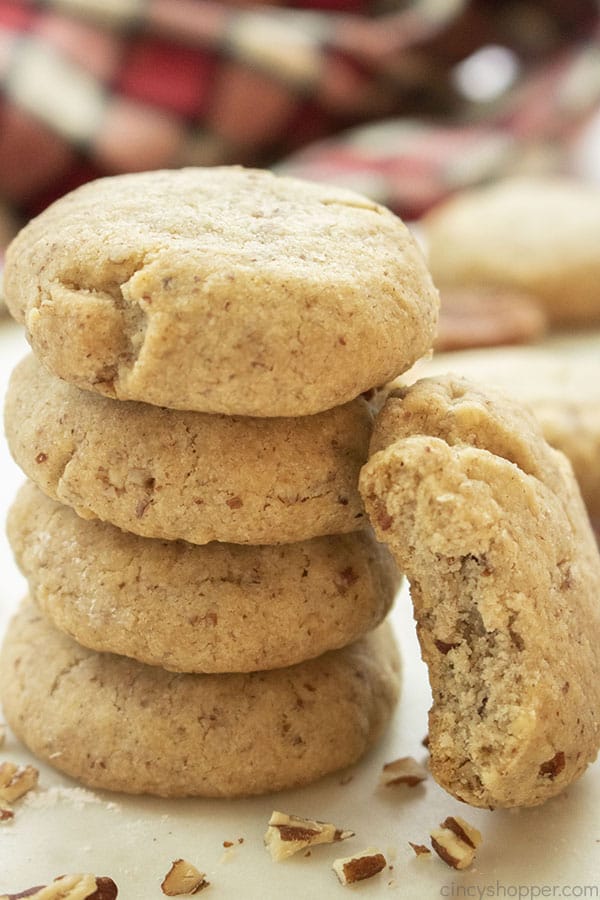 Butter Pecan Cookies
We've got another delicious cookie recipe for you folks today! This one's a special one for me: I sometimes sneak a pack or two of pecan cookies into the cart when I'm at the grocery store to snack on when I get home. There's just something about nutty flavors in cookies that keeps me coming back. Since I enjoy these little things so much, I figured I'd learn how to make them!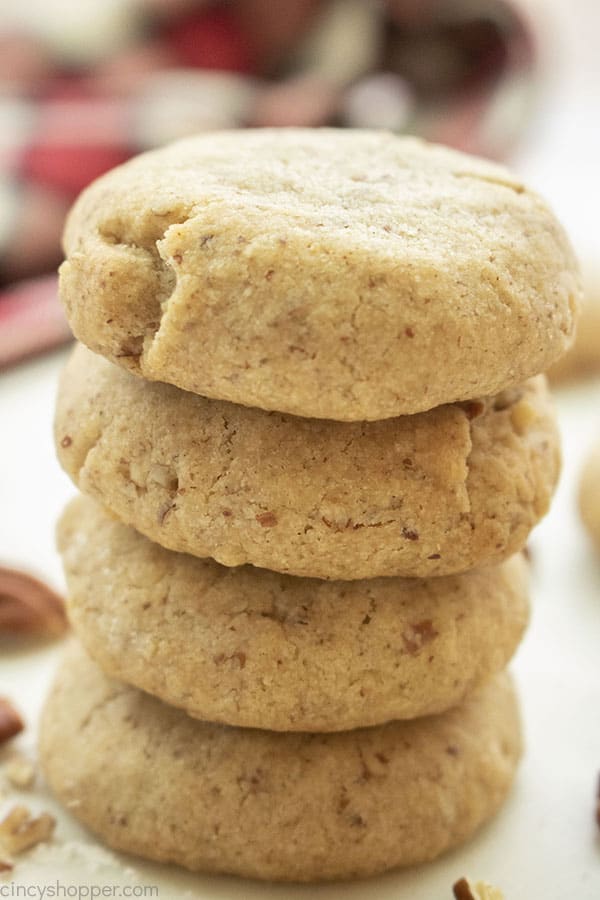 These tasty Butter Pecan Cookies turned out great. They don't have the overwhelming punch of sweetness and flavor of a good chocolate chip cookie but that's what we're going for. This is a nice, subtle cookie that's laced with a nutty flavor. They're like a Pecan Sandie but with that distinct, homemade feel and taste!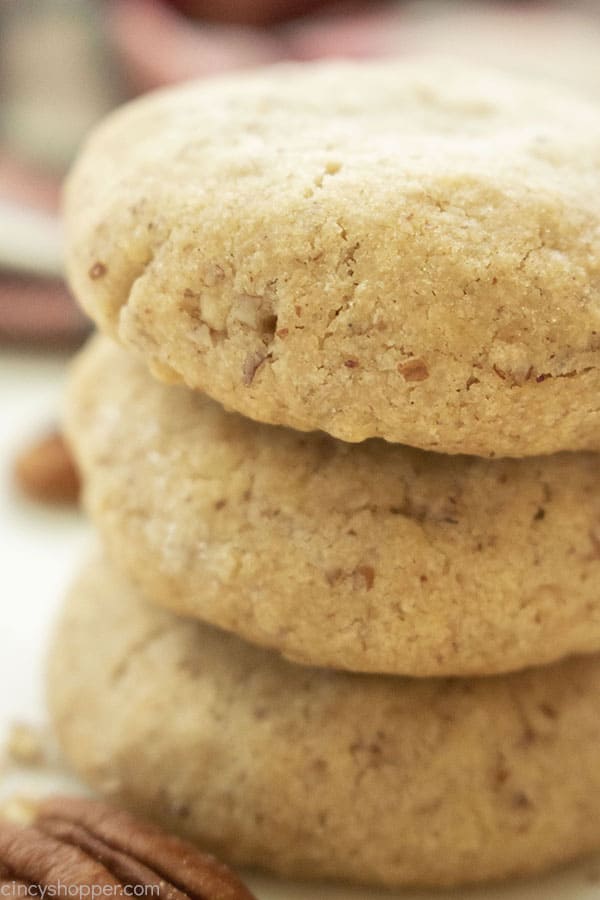 We hope you enjoy these delicious Pecan Cookies of ours. They're great to have during the holidays- maybe give some as a gift- or any time of the year. Pair these up with a nice, hot glass of coffee and tea and enjoy!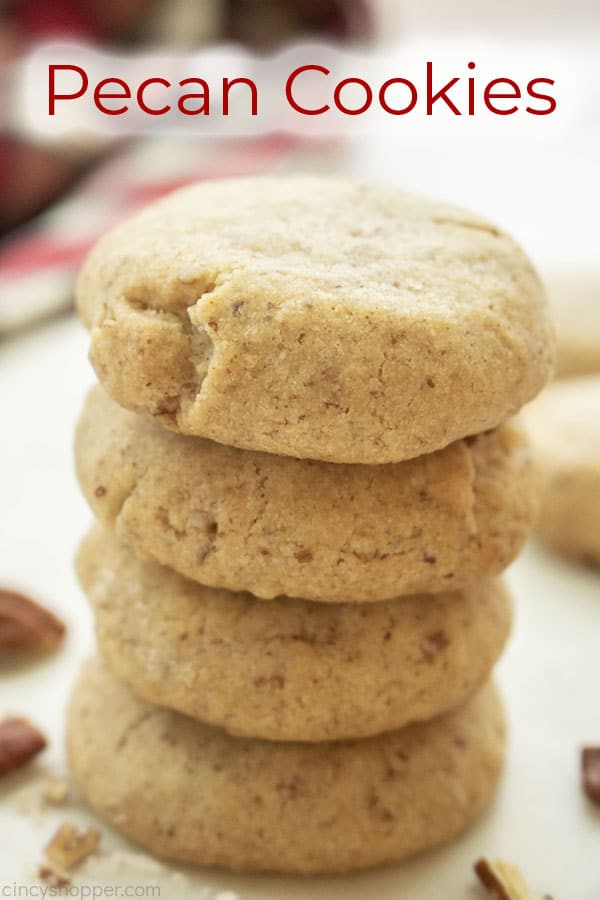 More Tasty Cookie Recipes to Try
Another subtle-yet-delicious cookie recipe we have is for our

Butter Cookies

. These old-fashioned treats taste silky-smooth with buttery flavors you can't go wrong with! Serve up plain or give them a quick half-dip in some melted chocolate.

Our

Snowball Cookies

are another tasty, nutty cookie recipe you might want to check out.

These traditional holiday tea cakes

just

melt in your mouth- loaded with nuts and vanilla and coated in powdered sugar

. Easy to bake and taste amazing!

If you want some more upfront flavors, we also have some jammy

Thumbprint Cookies

.

You can make these simple shortbread cookies and fill them with your favorite jams, jellies, or marmalades for a cookie you'll love

!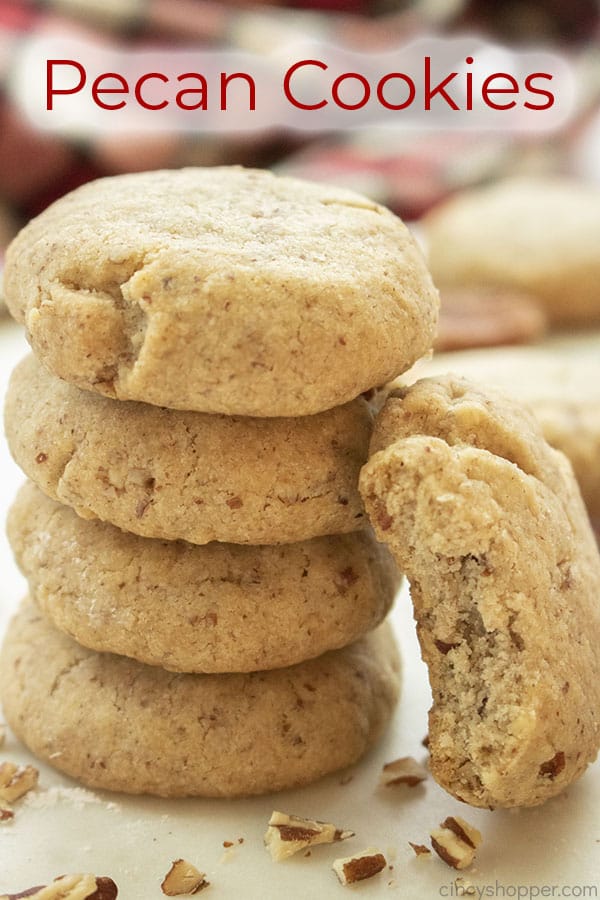 Pecan Cookie Ingredients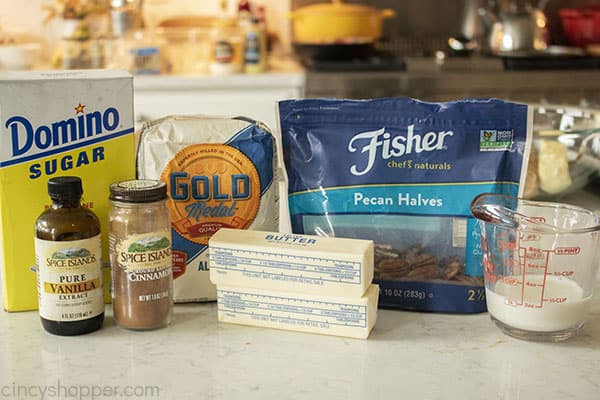 How to prepare our Butter Pecan Cookie Recipe
Like any good cookie recipe, we'll start this off by getting our wet and dry ingredients ready separately. Let's work on the dry stuff first: in a bowl, whisk together your flour, salt, and cinnamon.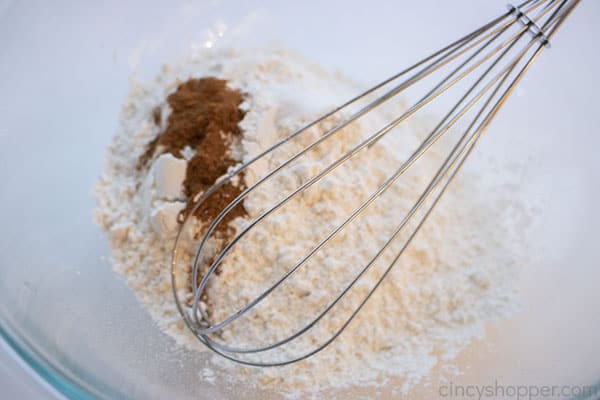 We're going to mix our pecans in with the dry ingredients. But first, we need to make them a bit smaller and finer. To do that, either finely chop your pecans in a food processor or crush them finely using a bag and a rolling pin.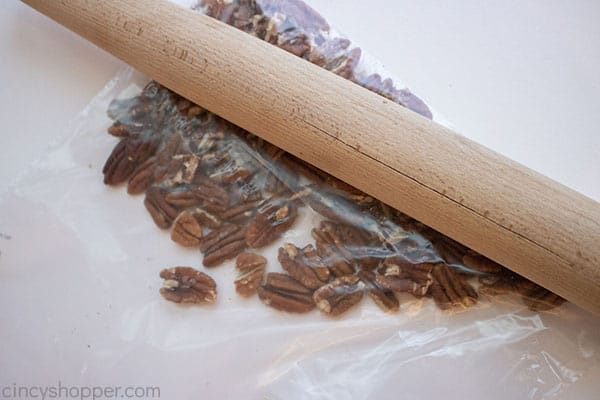 Work them pretty fine, but we don't need to turn them into a superfine powder. We want crushed pecans with a bit of grit to them. Once you get them to the consistency you want, whisk them in with the other dry ingredients.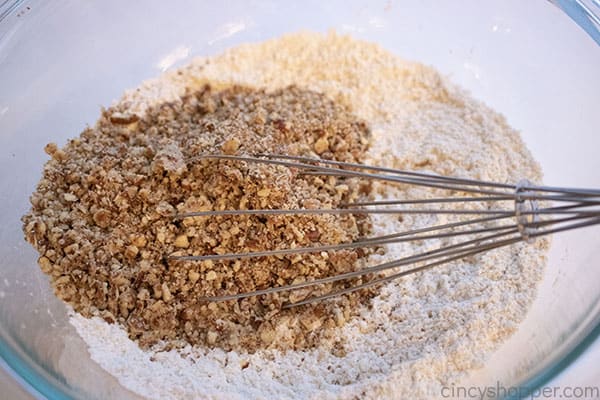 That's our dry mix taken care of, so now we can move on to the wet ingredients. For that, we're first going to take our butter and cream it in a separate mixing bowl.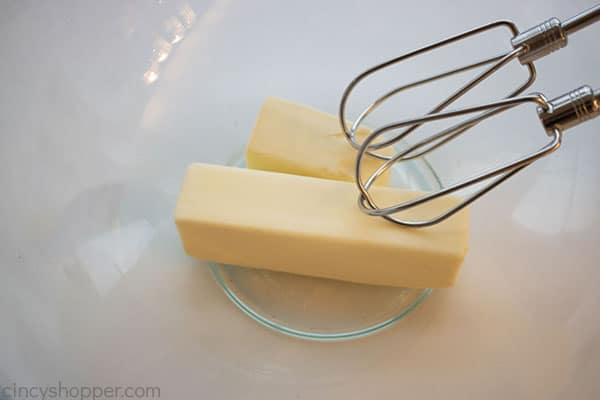 Once that's beaten to a nice, creamy consistency, we can add in our granulated sugar, milk, and vanilla extract. Beat those ingredients until well-combined before moving on.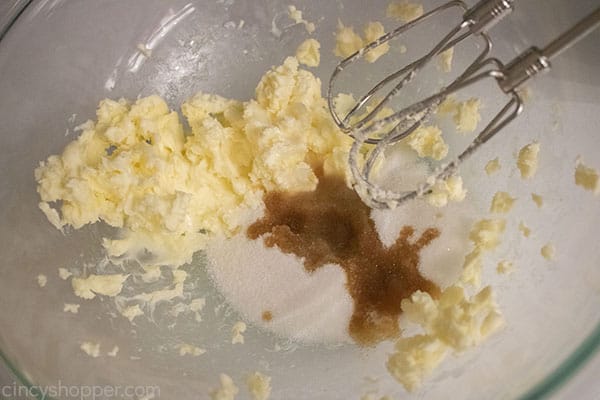 Now we come to the all-important step of mixing the wet with the dry. Do this by gradually adding your dry ingredients to your wet mix in small amounts. Allow each dash of your dry ingredients to mix in fully before adding the next one. You should also beat the dry stuff in on medium-low/low speed.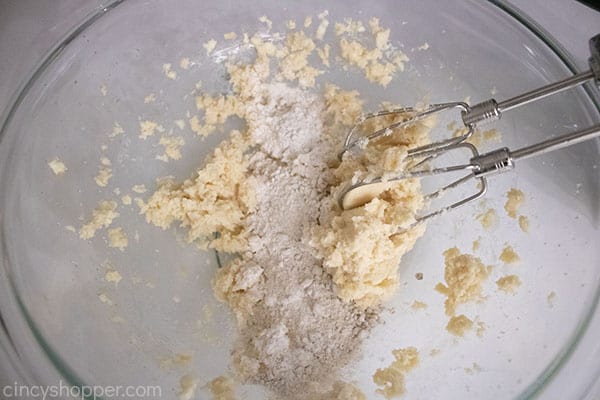 Once fully combined, cover the bowl of dough with plastic wrap before sending it to the fridge to cool for 20 minutes. Once chilled, pull your dough and start forming it into a firm, 1 inch to 1-1/2 inch balls. Set these balls of dough about 2 inches apart on an ungreased greased baking sheet before flattening each ball out to about a 1/2 inch thickness.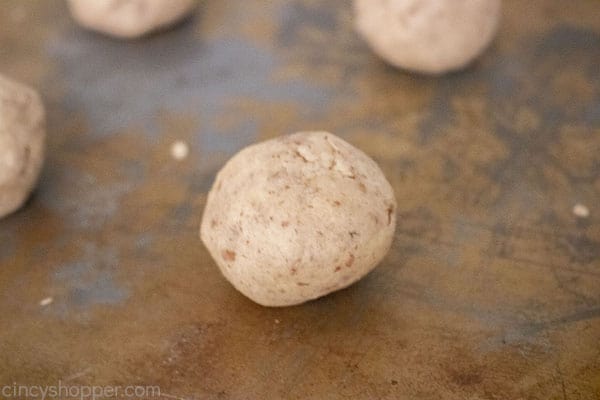 From here, all that's left is to bake some cookies! You'll want to bake these cookies at about 325 degrees for around 15- 20 minutes. Once they've finished baking, feel free to give them an optional dusting of powdered sugar while they're still a bit warm. This extra step will add a little touch of sweetness, but it's not necessary. Once cooled off, feel free to enjoy!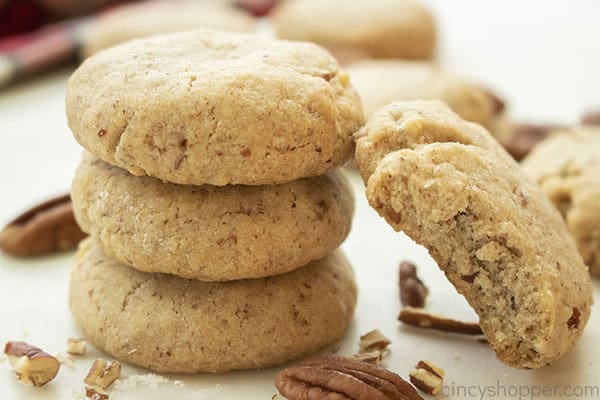 Pecan Cookies
Butter Pecan Cookies are a crisp, nutty shortbread cookie packed with chopped pecans! These delicious treats are similiar to a Pecan Sandie.
Ingredients
1 1/2

stick

Butter

softened

1/2

cup

Sugar

1

tbsp

Milk

cold

1/4

tsp

Salt

1/2

tsp

Cinnamon

2

cup

Flour

1

cup

Pecans

finely chopped

2

tsp

Vanilla
Instructions
Preheat oven to 325.

In a medium bowl whisk together flour, cinnamon and salt.

Add pecans and whisk until distributed.

Beat butter in a large bowl until fluffy.

Add sugar, vanilla and cold milk and beat until incorporated.

Gradually add dry ingredients to wet. Beat to combine.

Add all other ingredients and mix to combine.

Cover dough and chill for 20 minutes.

Form into 1 - 1.5 inch balls.

Place on ungreased baking sheet about 2" apart.

Press down to 1/2" thickness.

Bake for 20 minutes.
Nutrition
Calories:
135
kcal
|
Carbohydrates:
13
g
|
Protein:
2
g
|
Fat:
9
g
|
Saturated Fat:
4
g
|
Cholesterol:
15
mg
|
Sodium:
75
mg
|
Potassium:
30
mg
|
Fiber:
1
g
|
Sugar:
4
g
|
Vitamin A:
179
IU
|
Vitamin C:
1
mg
|
Calcium:
7
mg
|
Iron:
1
mg