This Funfetti Dip is so gosh darn yummy! Everyone in our house was fighting to get at the bowl, ha ha! I know this Funfetti Dip will be one of the dips I take to our next family get together. Who does not go crazy over Funfetti? Everyone loves those sprinkles. This dip is great for evening snacking, after school snack, a dish to pass at your next get together, birthday party. Heck… it is perfect for just about any occasion or non-occasion!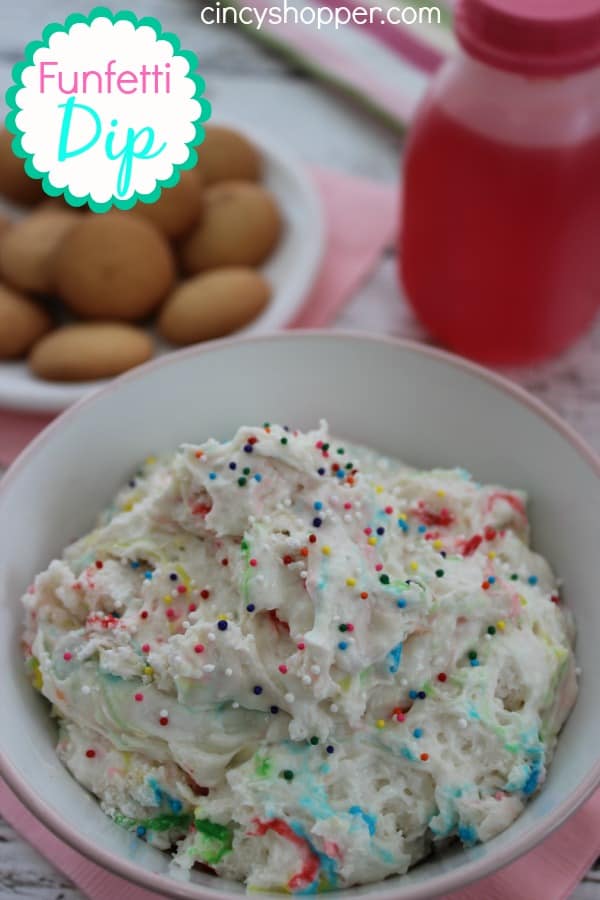 One of the best things about this Funfetti Dip is that it is super simple. We quite often score cake mixes with sales and coupons and this is just another way to put them to yummy use! Grab one of those Funfetti Cake Mixes, some yogurt and some Cool Whip and make up a bowl of this tasty dip to enjoy. You can toss Nilla Waffers, Animal Crackers, graham crackers or a finger for dipping ha ha!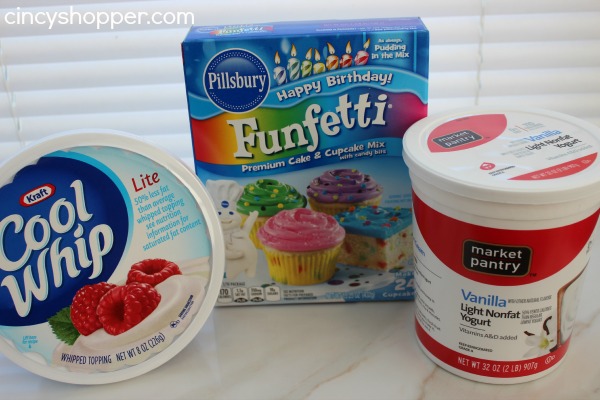 INGREDIENTS
1 box Funfetti Cake Mix
2 cup Cool Whip Lite (or regular)
2 cup Vanilla Yogurt
Sprinkle Decorations (optional)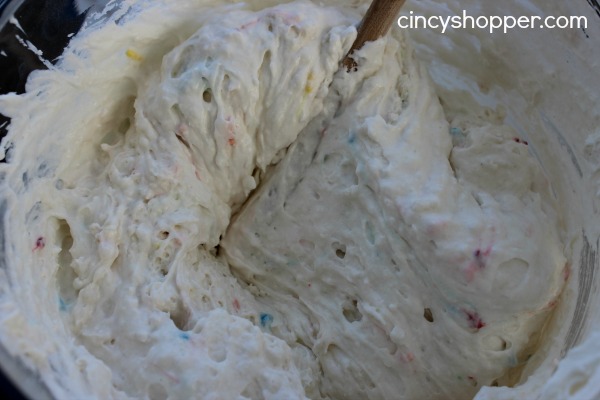 DIRECTIONS
In a large bowl mix cake mix, Cool Whip and yogurt until blended and smooth.
Chill for at least 2 hours.
Transfer to serving bowl and top with additional sprinkles.
Serve with vanilla wafers, graham crackers, animal crackers, etc.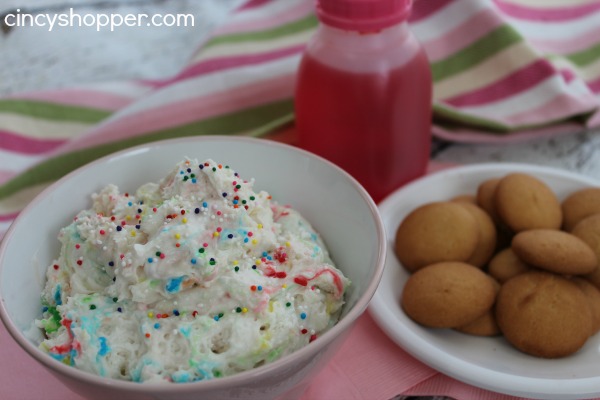 The flavors all come together in this dip, the addition of the extra sprinkles just made it more fun. Sprinkle on as many as you like. If you are like my kiddos you will not care if there are extras, lol.