The Best Grilled Hamburgers taste delicious served up with your favorite burger toppings. Classic grill food that's perfect for summer BBQs!
There are few summertime foods as timeless as the Grilled Hamburger- follow our guide for perfect grilled burgers every time! Serve up at your next barbecue with some Loaded Potato Salad and some Slow Cooker Baked Beans.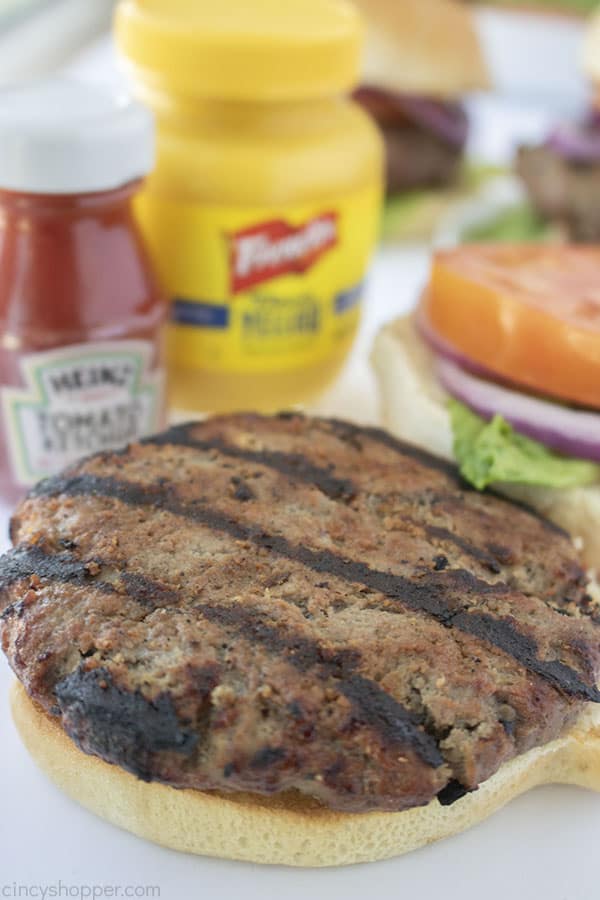 Best Grilled Hamburgers
Grilled Hamburgers aren't a hard sell for most people- they're one of the simplest but tastiest things you can find at a grill-out or BBQ. You just need burgers, buns, maybe a few toppings, and you're done- something so dead-simple but so delicious!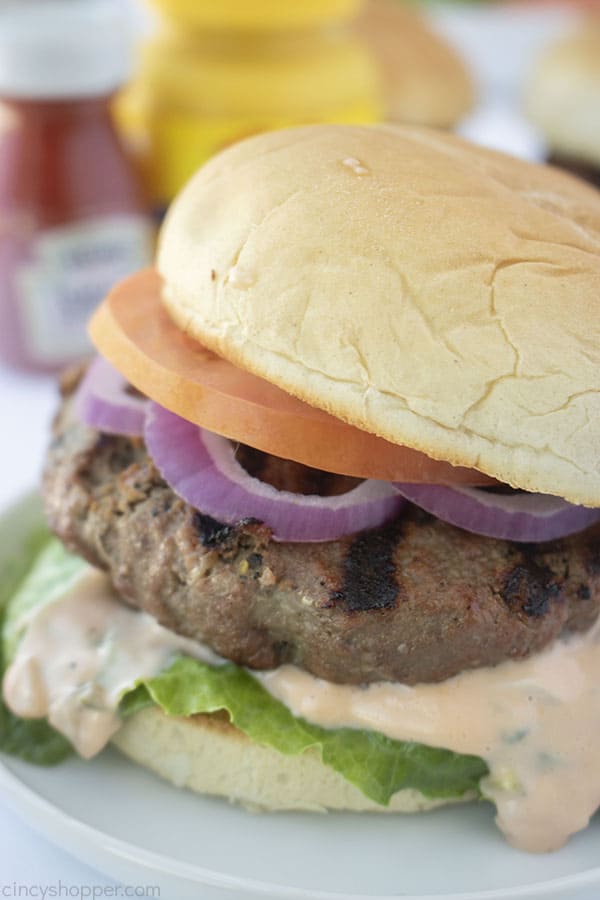 Whether you're new to making burgers on the grill or you're a seasoned expert, our recipe here should have something for you! We've got tips on making Juicy Grilled Hamburgers, the best toppings, and anything else you might need to know for how to grill hamburgers.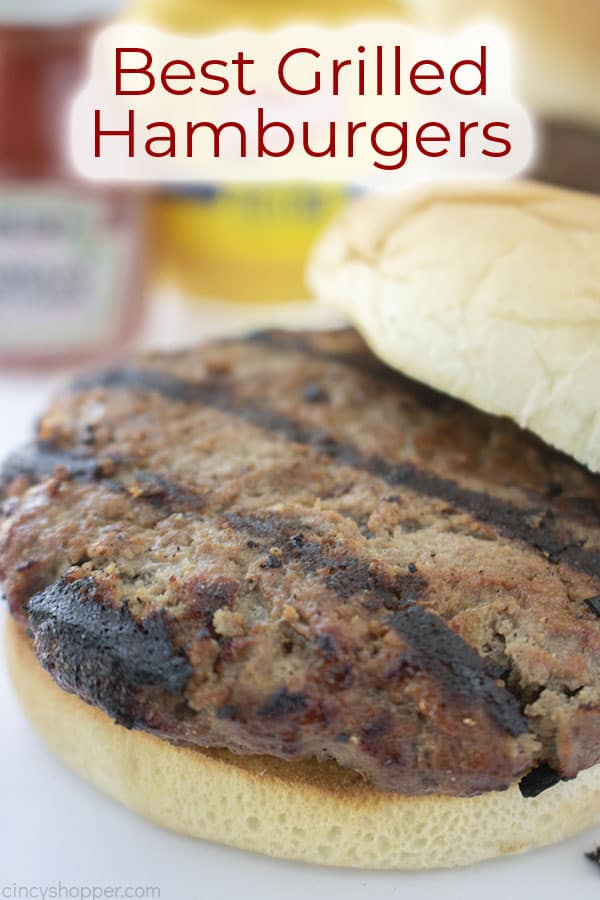 Loved our recipe for Grilled Hamburgers? Try some of our homemade burger toppings!
For a nice, savory topping, go with our

Sauteed Mushrooms with Garlic

. This stuff makes for a great topping for anything from burgers to steak or pork! So easy to make too- only takes about 10 minutes to cook.

You've gotta learn

How to Make Caramelized Onions

if you're making burgers anytime soon.

These are amazing burger topping- slow cooking your onions on the stovetop cuts through the sharp bitter flavors and brings out the natural sweetness of your onions

. Lasts up to a week in the fridge so you can prep these ahead of time!

Sticking with onions, how about something more sour or funky like our

Pickled Red Onions

?

These are a delicious, sweet, and sour topping that's perfect for some Grilled Hamburgers

. Simple to make-

just

jar them with the pickling brine and leave them be until it's burger time!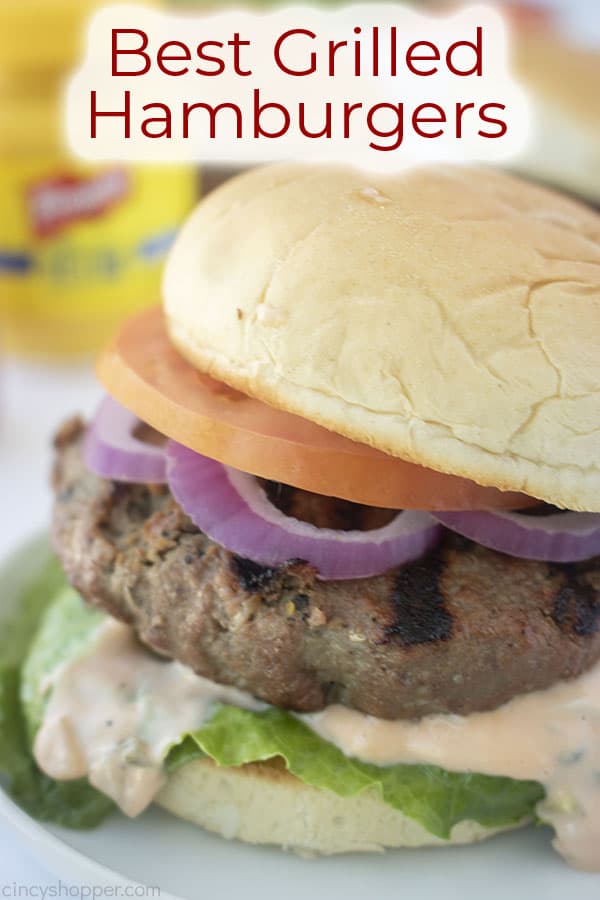 Hamburger Ingredients
Ground Beef

– For the most part, how much fat you want comes down to personal preference.

We don't recommend going much leaner than 10-15% fat- past that point, your burgers are gonna start ending up quite dry and bland

. We went with 15% for this recipe- a bit leaner than what we'd usually use- but only because we're adding…

Onion

– …Onions! Adding some grated onions into the burger meat is going to add some moisture back to the patties. We keep things simple by

just

adding onion but you could add all sorts of stuff!

A famous burger recipe from Ernest Hemingway sees all sorts of stuff added in like carrots, apples, bacon, and even wine

! Feel free to experiment and see what turns out best.

Worcestershire Sauce

Garlic Powder

Salt & Pepper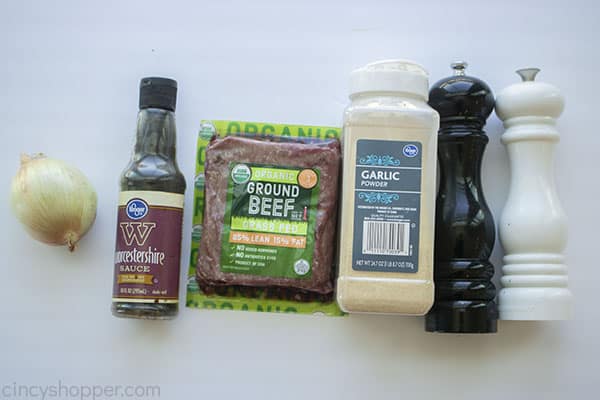 How to make Hamburgers
It's easy to make hamburgers and it's only a bit more work to make them taste great! Here's all you have to do:
Work your ground beef and other ingredients together

before

forming into patties

.

Cook your burgers on the grill

over medium-heat for

about 5 minutes per side

until

fully

cooked.

Optionally

let your burgers rest

before

serving up on your favorite buns with your preferred toppings

.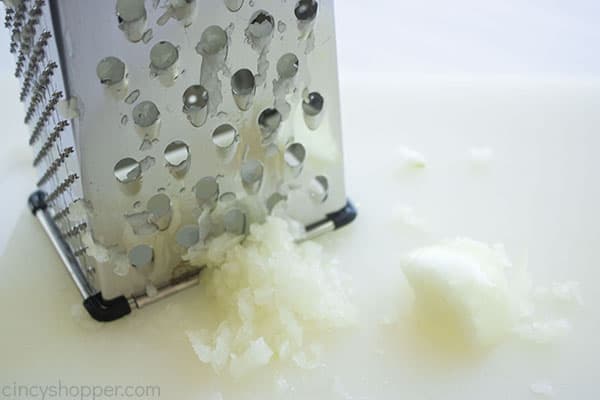 Start by mixing up your burger meat. You want to work all the ingredients together just enough that they're all consistently spread throughout. DO NOT OVERMIX YOUR BURGER MEAT! Your burgers will end up having a real tight texture, more like meatloaf than a burger.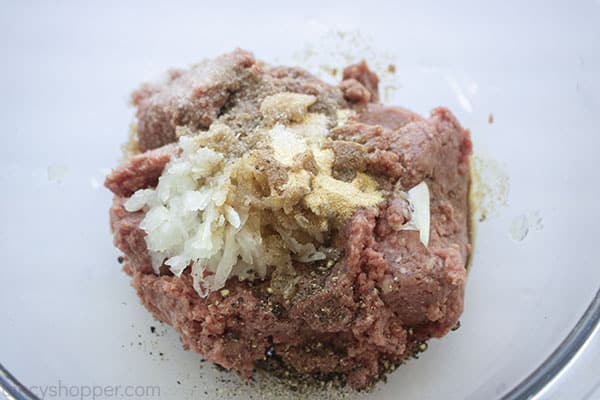 Once the burger meat is all mixed up, divide it into patties- we went with 1/3-pound patties and our instructions are going to work best for patties that size. Whatever size patties you do make, make sure to press a slight divet into the middle of each patty. This will help keep your patties relatively flat while they cook.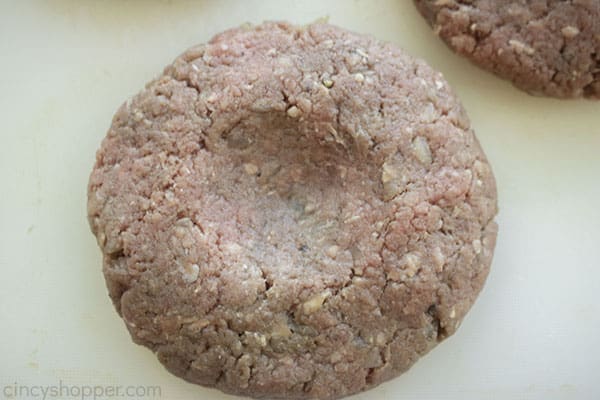 How to Grill Hamburgers
Let your grill preheat over medium heat a little bit before putting your burgers down. You'll want to cook these things for about 5 minutes before flipping them.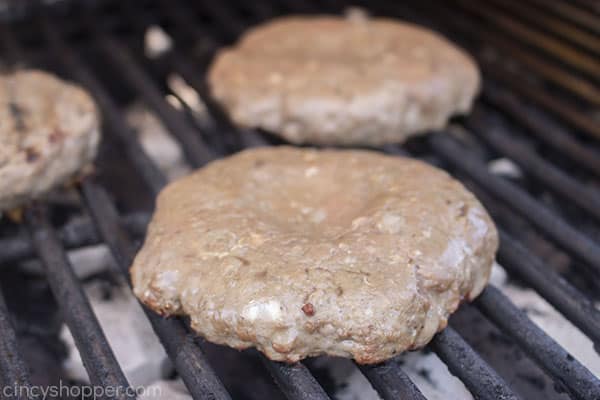 After 5 minutes, give them a flip and let them cook for another 5 minutes. After that extra 5 minutes, they should be done– feel free to give them a poke with a meat thermometer if you want to be sure. Once cooked, optionally let them rest before serving up and enjoying!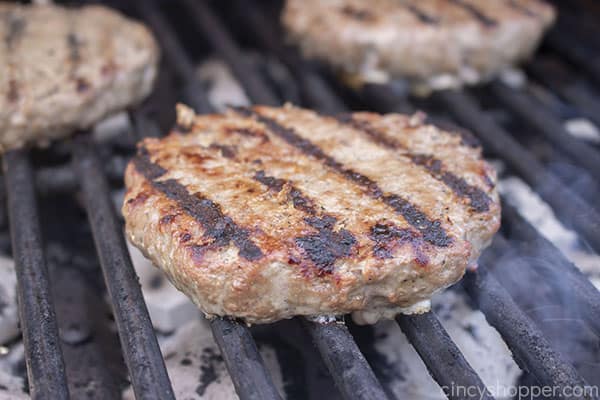 How to make great Hamburgers
There are a few things you should focus on when making burgers if you want them to turn out perfect:
Pick the right bun.

There are all sorts of delicious bun options out there- when it comes to the best bun for hamburgers, it's hard to say

just

one

.

The famous Shake Shack in New York uses Martin's Potato Rolls while some classy restaurants prefer brioche buns

.

Really

though, any bun works great as long as you butter and toast it first!

Leave a little bit of pink.

The rule that you have to cook ground beef to 165 degrees is a little outdated- even now, the new rule is that if you hold it at 150-155 degrees for 15 seconds, you're safe

. Back to the pink though: aiming to leave

just

a little bit of pink is a safe way to ensure you don't over-cook your burgers. We don't want to cook these things dry!

Let them rest… or don't.

If you let your burgers rest, the juices will sort of settle back into the meat and you'll also give the burgers a chance to finish cooking themselves with their own heat

. Some folks enjoy biting into a juicy burger though, so feel free to eat these right off the grill if you like!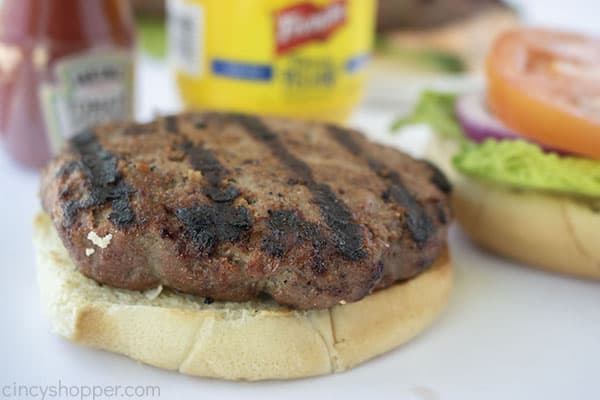 Grilled Hamburger Toppings
In addition
to the homemade toppings we listed up top, here are a few other toppings and condiments you should consider:
Sauces

– Outside of the usual ketchup or mustard, you can hit your burger with any number of sauces and condiments

.

Make up a quick burger sauce with some ketchup and mayo or make something like our

Homemade Thousand Island Dressing

!

Veggies

–

Obviously

, some nice lettuce goes great on a hamburger. You could also use some raw or steamed red or yellow onions too.

Other Ideas

– Some tomato works great on here- if you want your tomato slices extra juicy, sprinkle a bit of salt on them to draw their moisture out

. You also can't go wrong with a few slices of bacon!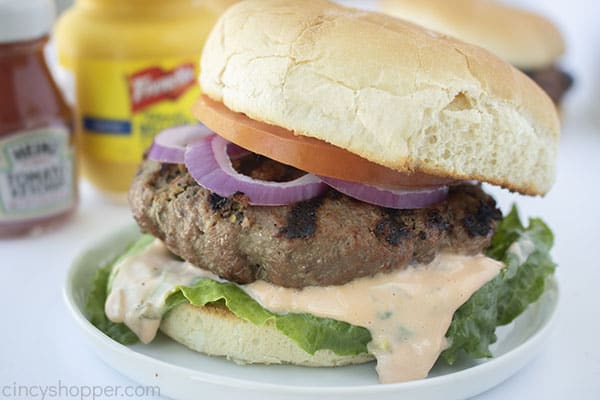 Grilled Hamburgers
The Best Grilled Hamburgers taste delicious served up with your favorite burger toppings. Classic grill food that's perfect for summer BBQs!
Ingredients
1

lb

Ground Beef 80/20

1/2

small Onion

grated

1

tsp

Garlic Powder

1/4

tsp

Salt

1/4

tsp

Pepper

1

tbsp

Worcestershire Sauce

3

Hamburger Rolls
Instructions
Mix all ingredients, except rolls, until combined.

Form into 3 uniform patties and make an indentation in the center of each.

Preheat grill to medium heat.

Cook burgers for about 5 minutes per side, until they reach 160.

You can optionally toast buns, cut side down, on warming rack of grill for a few minutes.

Top with your favorite toppings.
Notes
Butter and toast the burger buns. Do not overcook.
Nutrition
Calories:
519
kcal
|
Carbohydrates:
25
g
|
Protein:
31
g
|
Fat:
32
g
|
Saturated Fat:
12
g
|
Trans Fat:
2
g
|
Cholesterol:
107
mg
|
Sodium:
567
mg
|
Potassium:
549
mg
|
Fiber:
1
g
|
Sugar:
4
g
|
Vitamin A:
6
IU
|
Vitamin C:
3
mg
|
Calcium:
114
mg
|
Iron:
5
mg