Apple Pie Spice is easy to mix at home and will save you a trip to the store. Three ingredients are all you need for this homemade spice blend!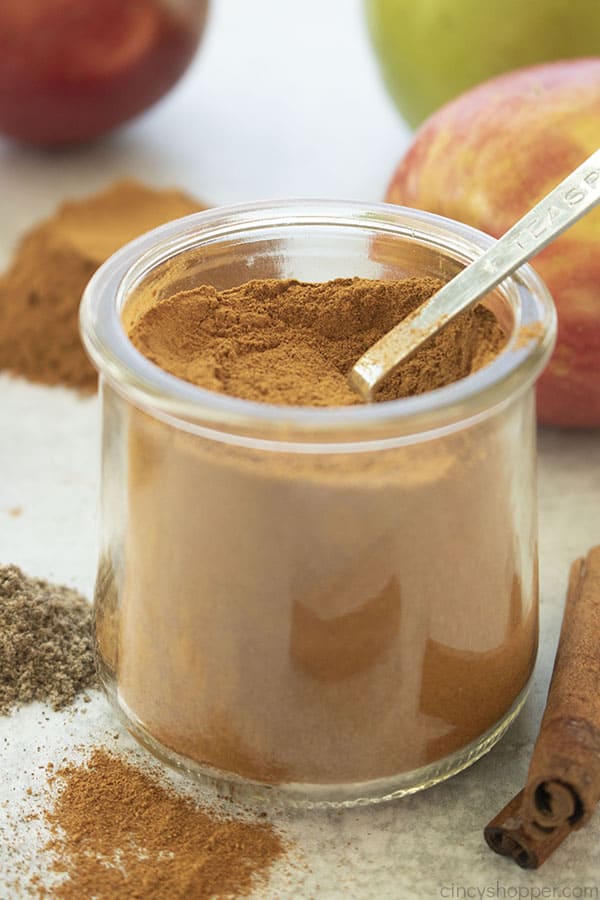 Apple Pie Spice
Often times, we start in on a recipe and get many steps in before we realize we're missing some crucial seasoning or spice. I can't count the amount of desserts that we had to improvise or abandon simply because we were missing something as simple as pie spice! This was usually the case with pumpkin pie spice- and we solved that problem with our Homemade Pumpkin Pie Spice recipe.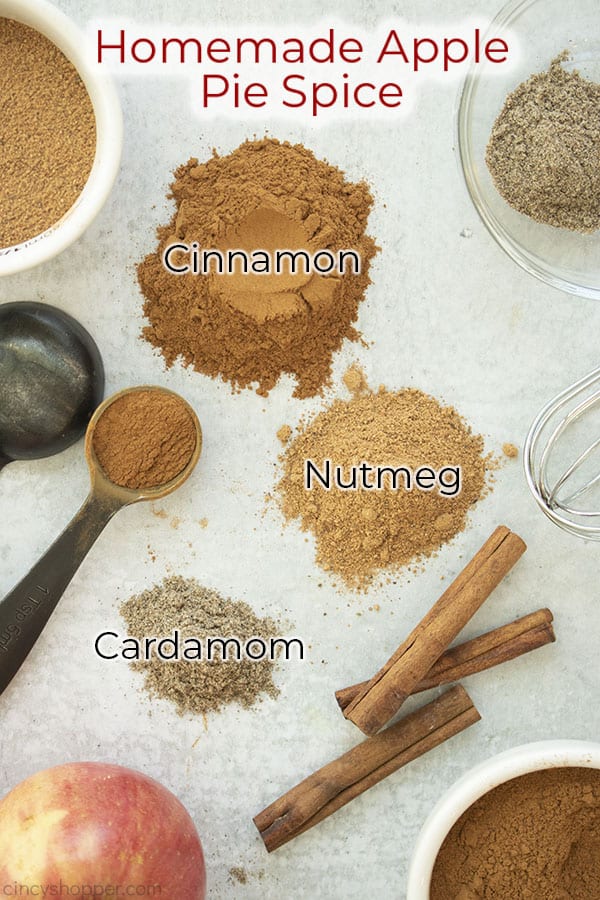 We have a similar problem when it comes to apple pie spice- we never seem to have it when we need it! Thankfully, much like pumpkin pie spice, apple pie spice can be easily whipped up using just a few simple ingredients. If you're feeling ambitious, you can even add a few more ingredients to add a bit more seasonal flavor to your own unique blend!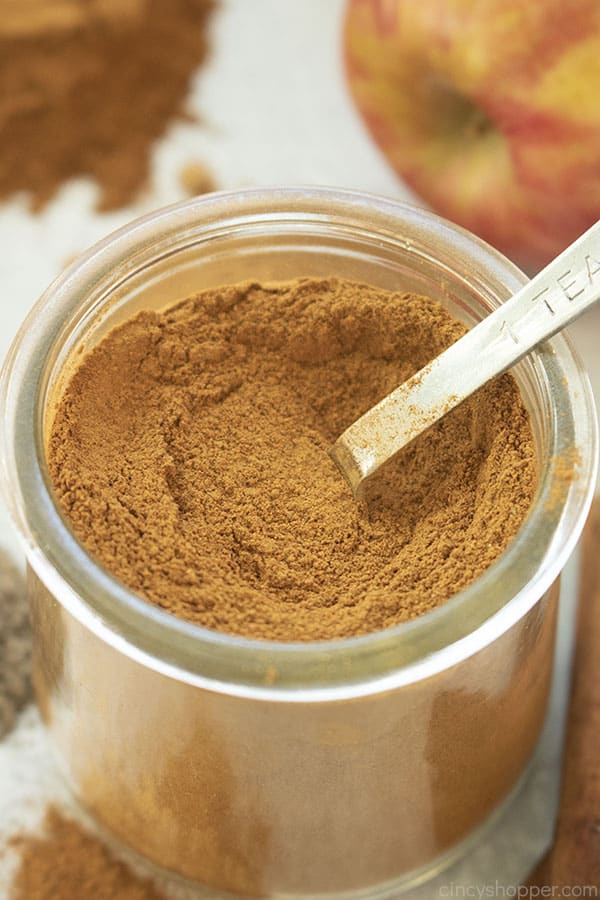 Once you've whipped up some homemade pie spice, we've got plenty of recipes you can use it in.
Apple Cobbler

is a warm and comforting dessert that we know you'll love. Your pie-spice will help make this seasonal dessert taste even better!

Our

Dutch Apple Pie

adds a streusel topping to the classic dessert. Use your pie spice to add a little spice to both your filling and your topping.

Try some

Apple Dessert Pizza

– a homemade version of the popular pizza place dessert. Your spice blend will be perfect for the spiced sugar we use in that recipe.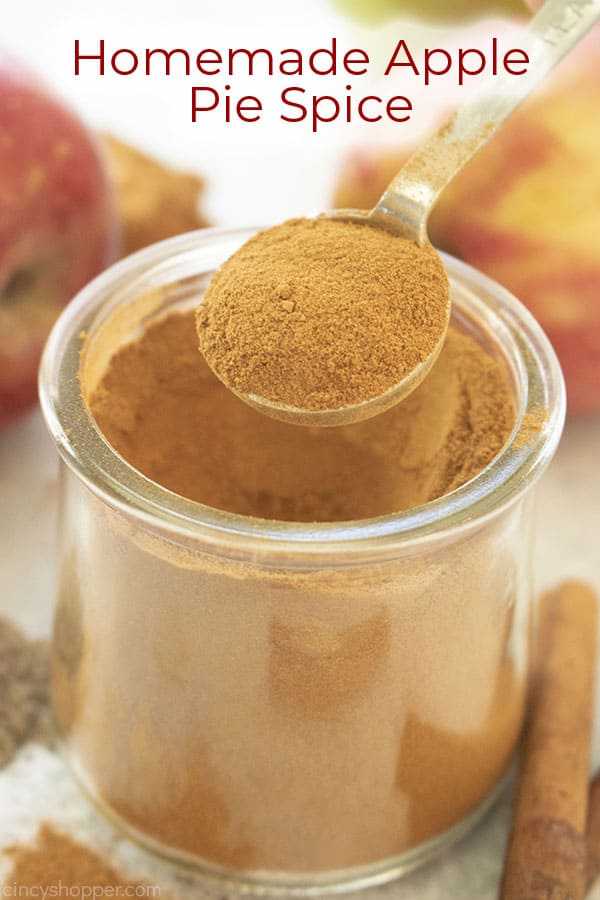 All of these recipes- and many more- are even better when you add a touch of this homemade apple pie spice to the mix! Make your own batch of this DIY seasoning and feel safe knowing you'll always have some of this seasonal spice ready whenever it's needed.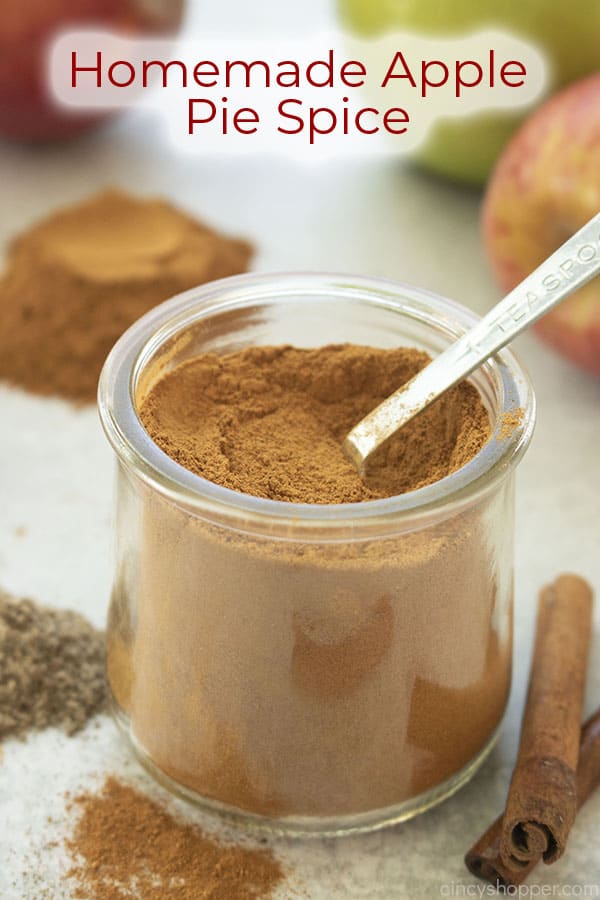 Spices for Apple Pie Blend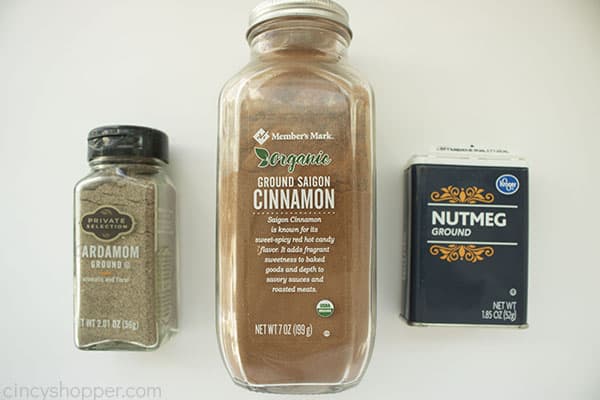 Mixing our Spice Blend
Prepping this spice blend is as simple as just mixing all the ingredients together. Whisk together in a small bowl or even just shake the ingredients together in a small jar!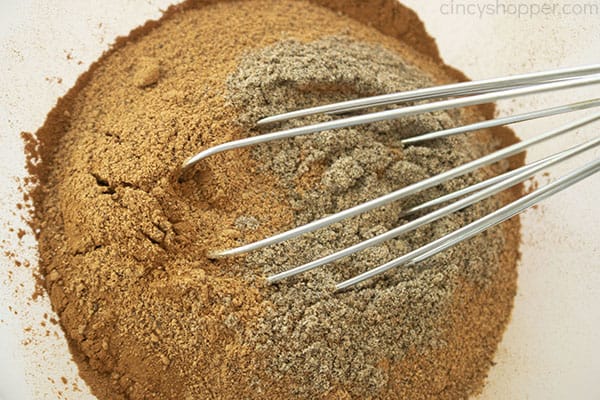 Our recipe here is super simple but you can easily tweak it to bring in more spices. You could consider adding in something like ginger, allspice, or cloves. We'd recommend starting with 1/4 teaspoons of these spices- adding one at a time and sampling as you go along.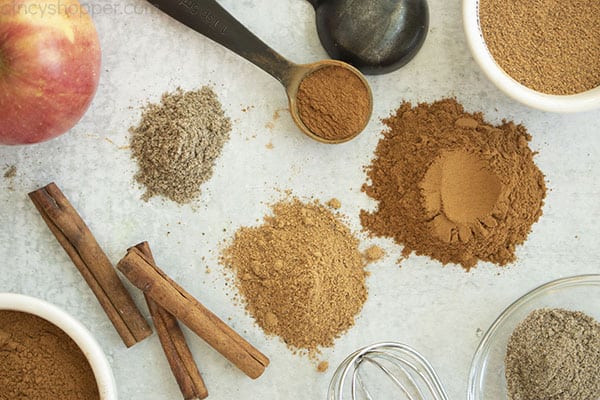 If you're looking for a convenient storage solution, using 4-times our measurements here will give you enough spice to fill a 5oz jar. It's the perfect size for keeping in a spice cabinet!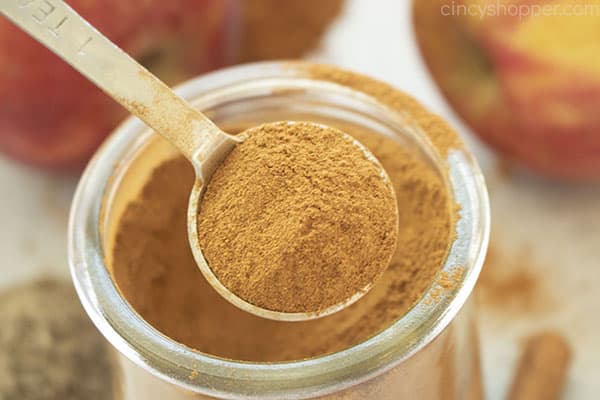 Apple Pie Spice is as simple as that! Whip up a batch today and use it in all your favorite seasonal desserts. We know you'll love it!
Apple Pie Spice
Apple Pie Spice is easy to mix at home and will save you a trip to the store. Three ingredients are all you need for this homemade spice blend!
Ingredients
4

tbsp

Ground Cinnamon

2

tbsp

Ground Nutmeg

1

tbsp

Ground Cardamom
Instructions
Add spices to a bowl and whisk until well combined.

Place in a sealable container to store.
Nutrition
Calories:
33
kcal
|
Carbohydrates:
7
g
|
Protein:
1
g
|
Fat:
1
g
|
Saturated Fat:
1
g
|
Sodium:
1
mg
|
Potassium:
59
mg
|
Fiber:
4
g
|
Sugar:
1
g
|
Vitamin A:
16
IU
|
Vitamin C:
1
mg
|
Calcium:
67
mg
|
Iron:
1
mg