Candied Sweet Potato Casserole is a sweet, delicious dish with creamy caramel flavors. This will make for an amazing holiday side!
Sweet Potato Casserole is a classic side dish served throughout the holiday season. Our preparation sees the potatoes sliced for better presentation. We then coated them with a delicious, caramel-flavored candying sauce for a casserole that's to die for!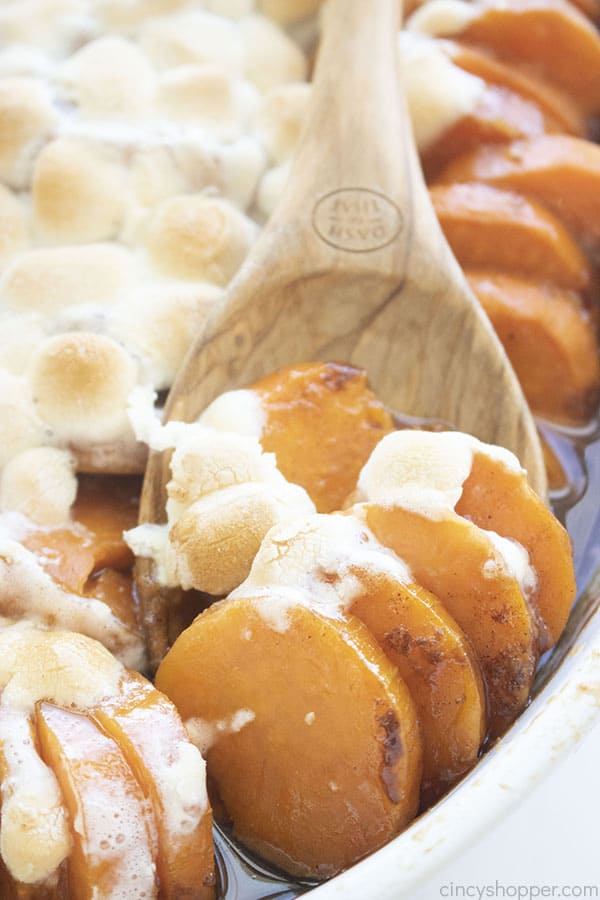 Candied Sweet Potato Casserole
With the holiday season fast approaching, many of us are eagerly expecting the moment we dig into some sweet potato casserole. It's a definite highlight of the season for me- it's one of the best sides you can whip up for Thanksgiving or Christmas. Lightly sweet and with that classic marshmallow topping- you can't possibly go wrong!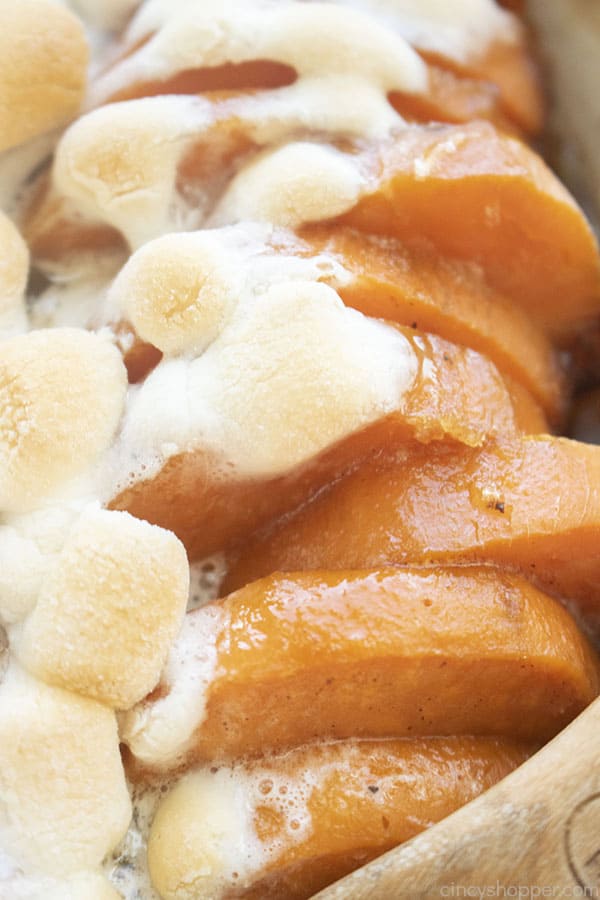 We came up with this interesting new spin on the classic: instead of mashed, we went with sliced sweet potatoes. This just means we sliced them and stacked them sideways- we think it looks a lot better and is a better presentation! That wasn't the only change, since we also whipped up some caramel-flavored candying sauce to amp up the sweetness! A simple mix of butter and sugar- with a bit of maple syrup helping out- makes this casserole special.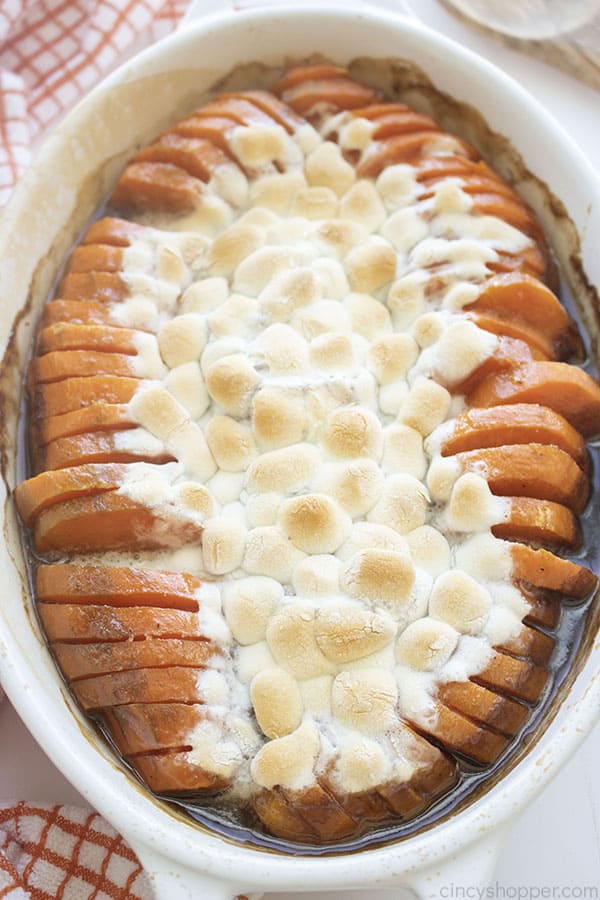 We hope you'll enjoy our recipe sometime this season. Like we said, we think this will be perfect as a side for either Thanksgiving or Christmas dinner! I'm certain you'll love it and enjoy it!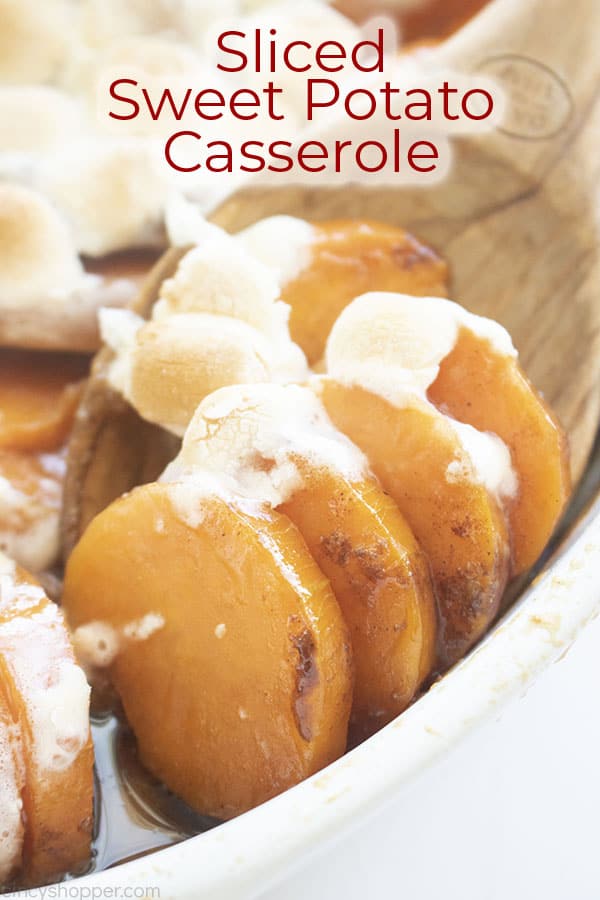 Looking for more? Try some of our other Sweet Potato Recipes!
If you're more of a fan of the traditional preparation, we've got you covered with

The Best Sweet Potato Casserole

! The big trick to taking your sweet potato casserole to the next level is to add a streusel topping.

The sweet, buttery crisp topping works

perfectly

atop the classic holiday side dish- we know you'll love it

!

For a low-stress holiday side, we've also got

Slow Cooker Sweet Potato Casserole

here on the site. Let your favorite kitchen gadget do most of the work in making this dish delicious and easy!

Looking for something a bit on the healthier side? Then

Roasted Sweet Potatoes

are what you need! No need to keep sweet potatoes stuck in the holiday season- this side is great all year round. Hit some chopped potatoes with a bit of oil and a spice blend for this easy, no-fuss side dish!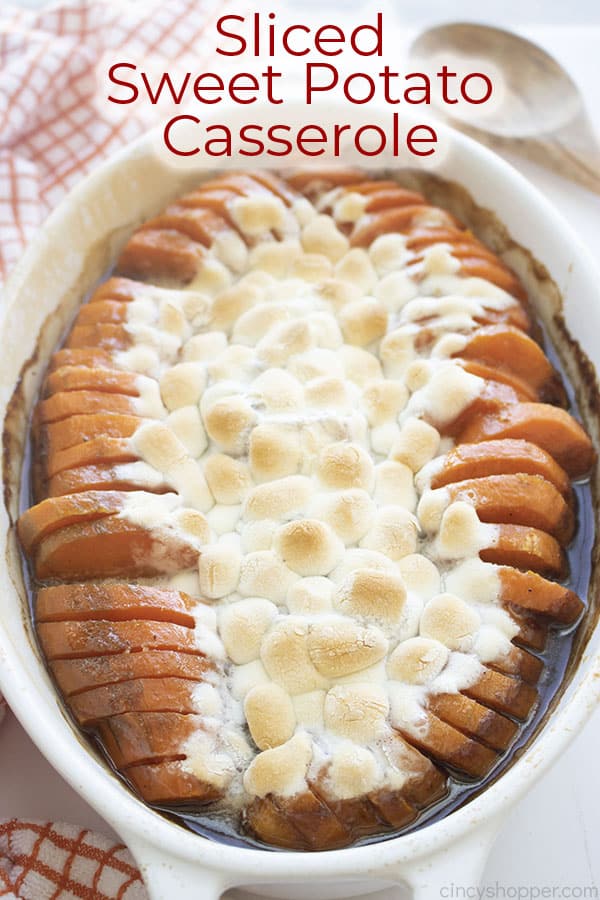 Ingredients for our Casserole
Sweet Potatoes, washed and peeled

Marshmallows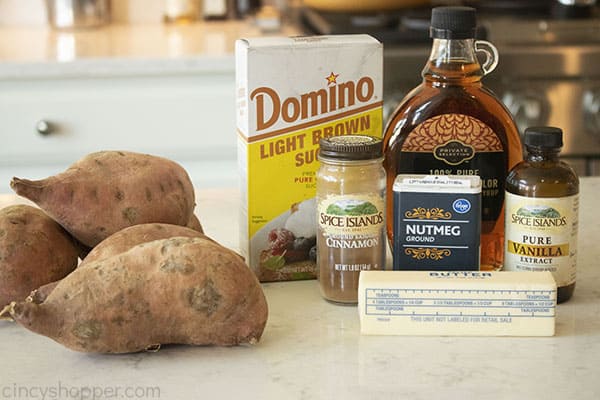 How to make Sweet Potato Casserole
The first thing we need to do is get our sweet potatoes prepped for our casserole. You'll start by washing, peeling, and then slicing your potatoes into thin slices. No need to grab a mandoline for super-thin slices- hand sliced is fine!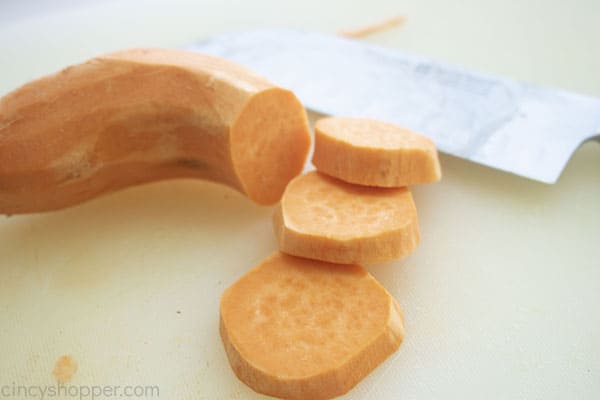 Fill your casserole dish with those sliced potatoes, going for this stacked pattern like you see in the picture below. Pour some water in there as well.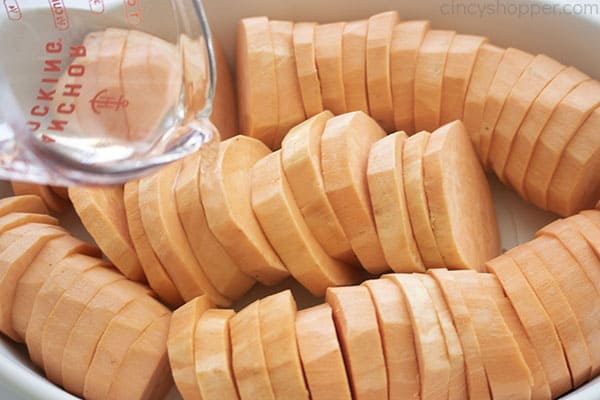 Cover your dish with some aluminum foil before tossing it into an awaiting 350 degree oven. We're going to let that bake for an hour- when that gets close to done, feel free to get started on our candying sauce.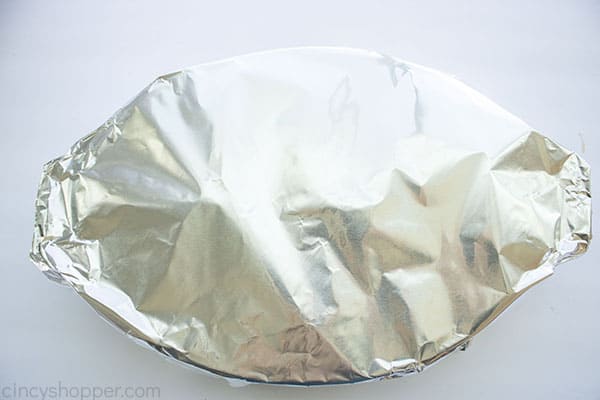 On the stovetop, get your butter melting over medium/medium-high heat. Once that's melted, we're going to add in our remaining ingredients. Keep heating and stirring this mixture until it starts to bubble.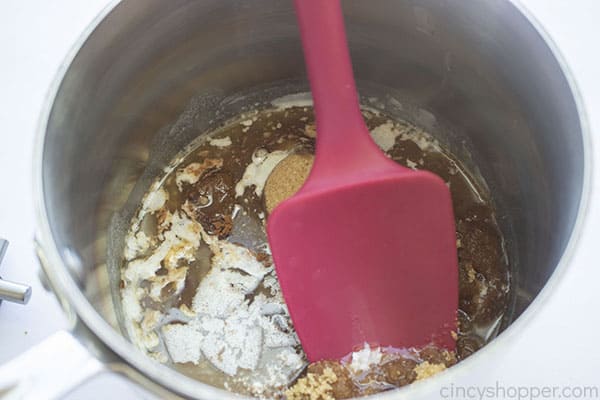 Once the mixture starts bubbling, we're going to pull it from the heat and pour it over our baked sweet potatoes. As you're pouring this sauce, pull apart any potatoes that seem to be sticking together- we want this sauce to thoroughly cover our potatoes!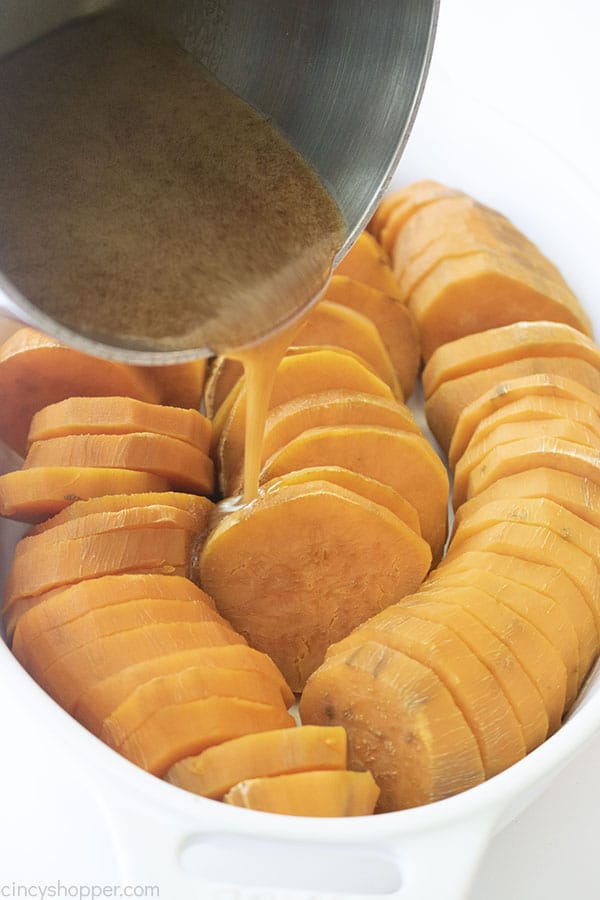 With our candying sauce poured, we've just got to hit our casserole with a few more toppings. First, sprinkle some brown sugar over top your casserole. Re-cover with aluminum foil before returning to the oven to bake for 15 minutes.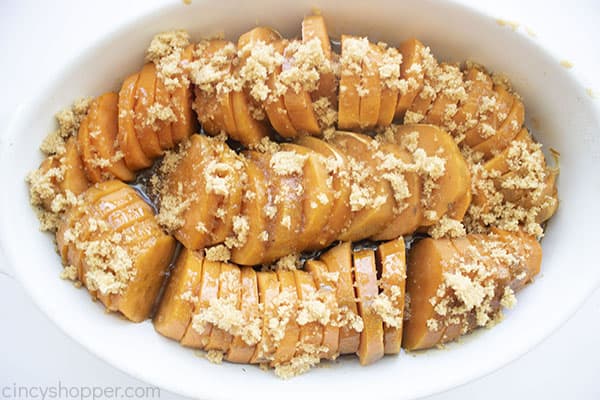 No sweet potato casserole would be complete without a marshmallow topping! Top your casserole with a generous serving of marshmallows.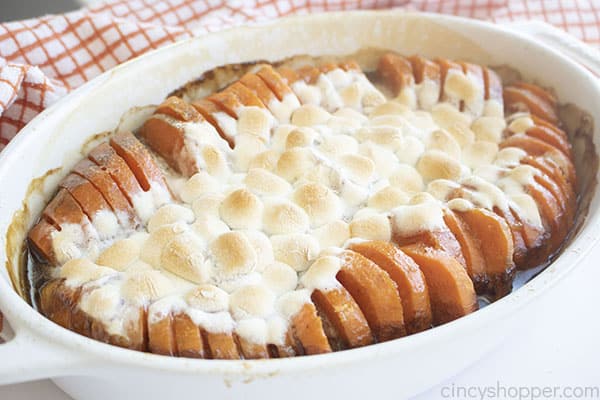 Return the casserole dish to the oven- without the aluminum foil- so you can brown your marshmallow topping for 5-10 minutes. Once that topping has turned a delicious brown color, you're done! Allow to cool for a few minutes before helping yourself to a serving and enjoy!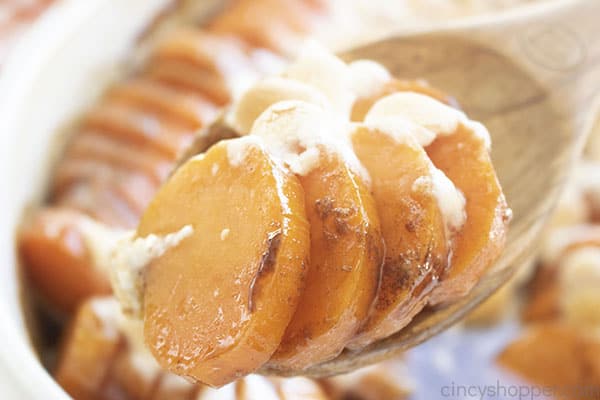 Sliced Sweet Potato Casserole
Candied Sweet Potato Casserole is a sweet, delicious dish with creamy caramel flavors. This will make for an amazing holiday side!
Ingredients
5-6

Sweet Potatoes

1/2

cup

Water

6

tbsp

Butter

10

tbsp

Brown Sugar

divided

3

tbsp

Maple Syrup

1/2

tsp

Cinnamon

1/4

tsp

Nutmeg

1

tbsp

Vanilla

2

cup

Mini Marshmallows
Instructions
Preheat oven to 350.

Wash, peel and slice sweet potatoes. and arrange in a 9x9" baking dish.

Add water.

Cover with aluminum foil and cook for 1 hour.

In a saucepan melt butter over medium heat.

Add butter, 6 tablespoons brown sugar, maple syrup, cinnamon, nutmeg and vanilla.

Stir until mixture starts to bubble.

Pour over potatoes pulling apart here and there to get more coverage.

Sprinkle remaining brown sugar over sweet potatoes.

Re-cover and bake for 15 minutes.

Sprinkle top with marshmallows and return to oven to brown (about 5-10 minutes).
Nutrition
Calories:
256
kcal
|
Carbohydrates:
47
g
|
Protein:
2
g
|
Fat:
7
g
|
Saturated Fat:
4
g
|
Cholesterol:
18
mg
|
Sodium:
136
mg
|
Potassium:
410
mg
|
Fiber:
3
g
|
Sugar:
26
g
|
Vitamin A:
16244
IU
|
Vitamin C:
3
mg
|
Calcium:
54
mg
|
Iron:
1
mg