If you are looking for a quick and easy sweet no bake cookie consider making these No Bake Coconut Pecan Cookies. Earlier in the week my daughter was needing a quick cookie to take to a friends parent while visiting. I was in a pinch and needing something quick and easy. Of course I gave her a lecture about not letting me know this ahead of time, ha ha. I was extremely pressed for time as I really needed to do some shopping. My hubby gave me a quick recipe that he recalled his mother making that was quick and simple. No Bake Coconut Pecan Cookies was his top choice.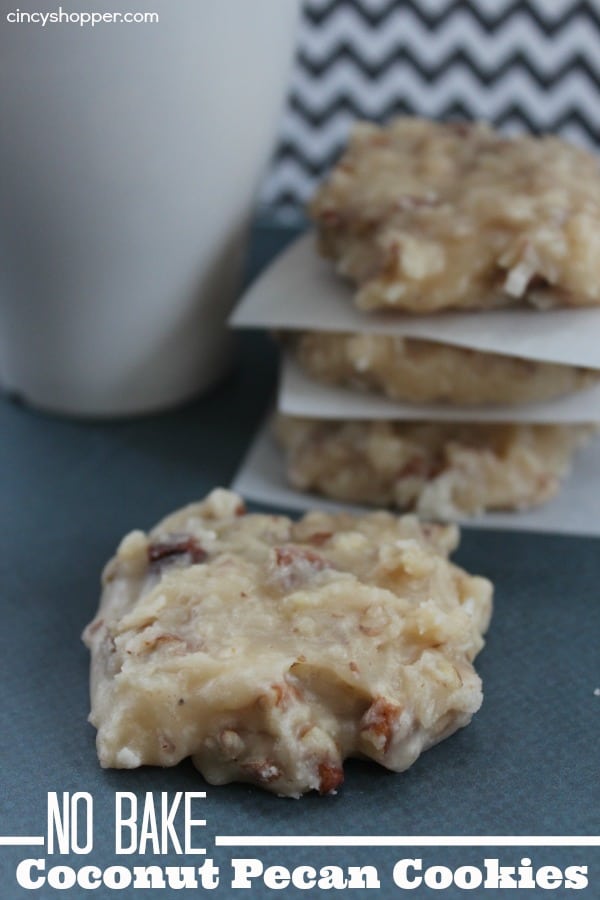 No Bake Coconut Pecan Cookies
If you are pressed for time and need a quick no bake cookie, just grab a few ingredients and whip these very sweet and yummy cookies. I will admit I did not let my first batch cook long enough and decided I needed to use the candy thermometer. But the cooking only takes just a few minutes so I quickly made a second batch that was perfect.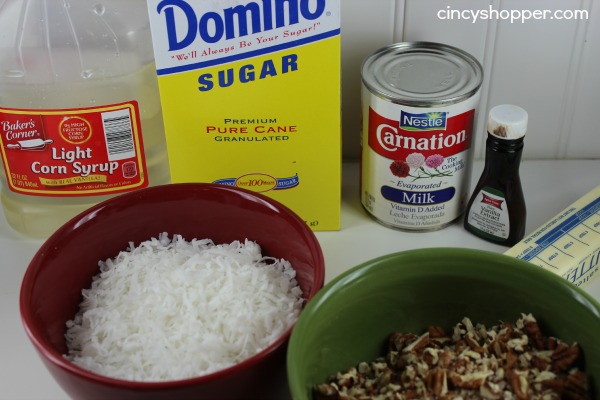 INGREDIENTS
2 1/2 cup Sugar
1/2 cup Evaporated Milk
1/2 cup Corn Syrup
1 stick Butter
1 tsp Vanilla
2 1/2 cup Chopped Pecans
2 cup Shredded Coconut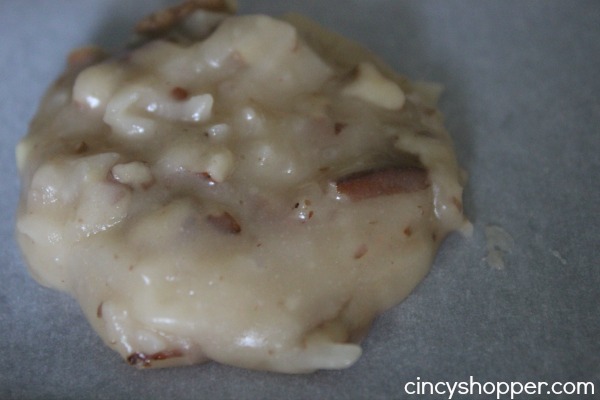 DIRECTIONS
Combine evaporated milk, corn syrup, sugar and butter and bring to a boil in a medium high heat.
Cook to soft ball stage (about 240).
Remove pan from heat and stir in vanilla, coconut and pecans.
Continue stirring for about 5 minutes until mixture starts to cool and thicken.
Transfer about 1 tbsp size drops of mixture onto wax or parchment paper and allow to cool.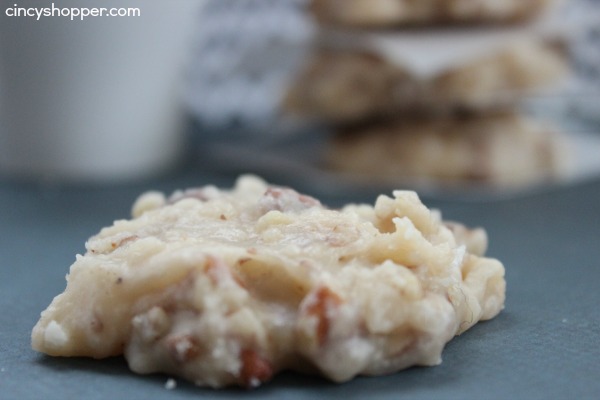 My daughter placed these on a simple disposable plate and wrapped with some cling wrap and a bow. She had a nice little cookie gift for her friends mom. With these being so quick these no bake cookies did not cut in to my shopping time, thank goodness. If you are looking for other cookie recipes be sure to check out some of the others I have shared with you like my yummy Cherry Thumbprint Cookies. You can see all my recipes I have shared here.