These Chocolate Covered Cherry Cupcakes are absolutely DELICIOUS! They are an amazing treat for this upcoming Holiday season! Many people consider chocolate covered cherries to be a traditional treat around the Holiday Season, I know my mom definitely does. As a girl growing up, around the Holiday season my mother almost always had Queen Ann Chocolate Covered Cherries in the house.  She would just eat them up day by day and I never understood why.  I thought it was so weird that anyone would think the gooeyness inside the chocolate was that good. My mom always told me to give them a try but I never wanted to. I always assumed I would never like them.
Chocolate Covered Cherry Cupcakes
Well when I got older I am still right! I to this very day do NOT like store bought Chocolate Covered cherries from a box at all. Surprisingly enough, I couldn't get enough of these cupcakes though, ha ha. Neither could the hubby and kids. With the taste of the chocolate covered cherries embedded into the creamy frosting is absolutely to die for! Not to mention the burst of flavor you get when you bite into the cupcake, being that there is a maraschino cherry in the middle, yum. These cupcakes are just so moist and truly have that melt in your mouth flavor with the addition of the chocolate covered cherry flavoring.
We always have tons of great coupons for cake mixes. Snag up a few devils food cake mixes for the holiday season. Or try this recipe out with a pure chocolate cake mix. I am sure the taste will still be yummy.  I really liked the simpleness of the quick mix it up cake mix with the addition of the custom frosting.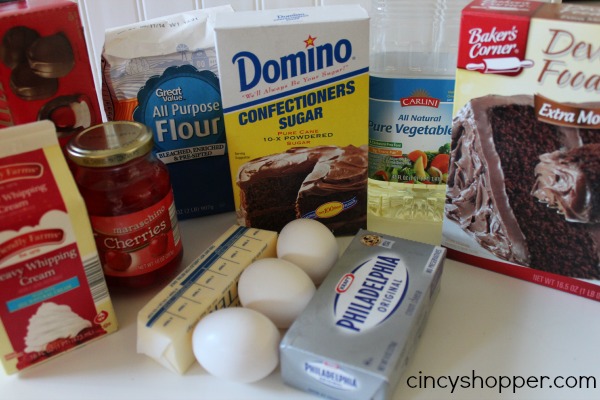 INGREDIENTS
1 box Devils Food Cake Mix
Vegetable Oil (per box)
Eggs (per box)
Water (per box)
1/4 cup Flour
32 drained Maraschino Cherries
1 Box Chocolate covered Cherries
1/2 cup Powdered Sugar
8 oz Cream Cheese
4 tbsp Butter
1/4 cup Heavy Cream
Hershey Chocolate Bar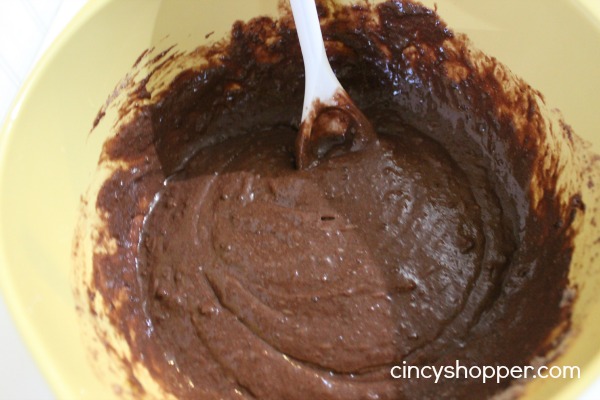 DIRECTIONS
Mix cake mix according to box directions.
Place cupcake liners in pan and fill them half full.
Roll 16 maraschino cherries in flour. Place one cherry in the center of each cupcake.
Bake in 350 oven 20-25 minutes or until a toothpick inserted comes out clean.
Cool on a wire rack.
Put chocolate covered cherries, powdered sugar, cream cheese, butter and cream in a pan over low heat.
Bring to a simmer crush the cherries and stir until melted.
Simmer for 10 minutes then allow icing to cool for 20 minutes.
Frost cupcakes.
Scrape chocolate bar to create shavings.
Garnish with a maraschino cherry and chocolate shavings.
Looking for other holiday recipe ideas? If so, be sure to check out all the yummy holiday items I have been whipping up and sharing with all of you.