If you are looking to kick your garlic bread up a notch consider making this Caprese Garlic Bread. This garlic bread is absoultly the best garlic bread I have had in a long time. Maybe even THE BEST. Garlic bread is one of those items that everyone in our household looks forward to having with their meals. I make it quite often with left over bread. Other times I will buy frozen. Today I decide I was going to make our own garlic bread and give it a bit of a twist.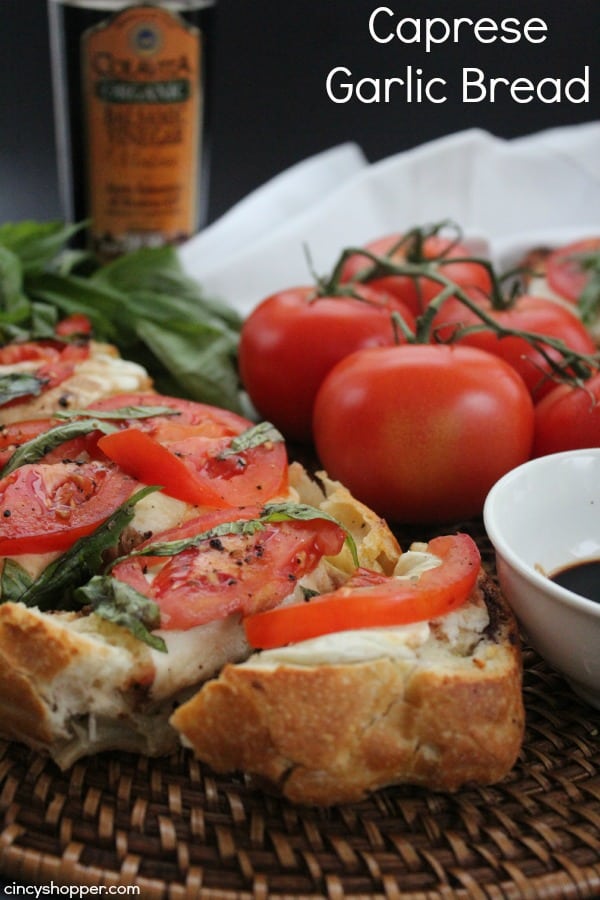 I had picked up a great loaf of bread while shopping Remke last evening. Earlier in the week I had purchased some fresh mozzarella that has been screaming at me all week as I opened the fridge. So, I got to thinking we had never really dressed up our garlic bread for meals. I tossed on some tomatoes and made a quick balsamic reduction. Oh my, this stuff is so good.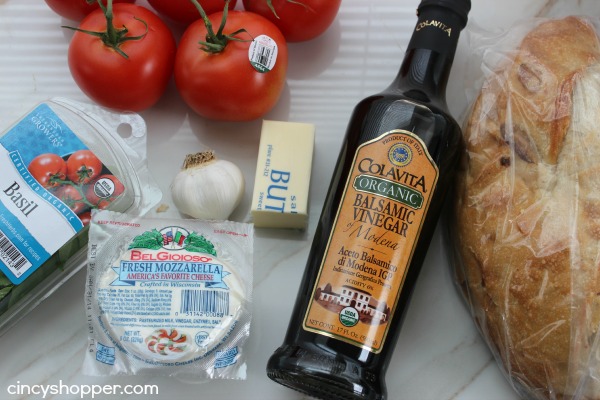 INGREDIENTS
1 loaf Italian Bread-
4 tbsp softened Butter
3 cloves Garlic, minced
12 oz fresh Mozzarella Cheese, sliced
1/2 cup Balsamic Vinegar
3 medium Tomatoes, sliced
Salt and Pepper, to taste
1/3 cup Fresh Basil Leaf, chopped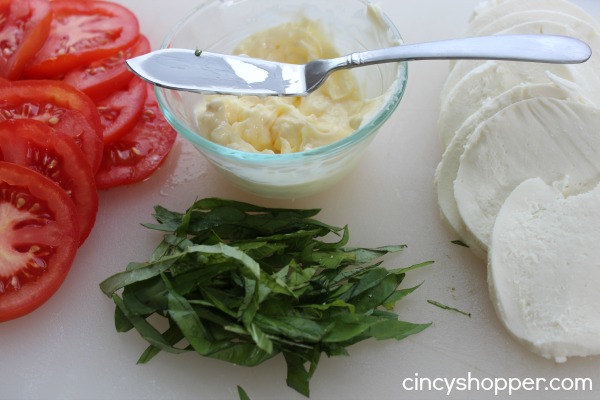 DIRECTIONS
Add vinegar to small saucepan bring to a boil.
Reduce heat to low and simmer until reduced by half.
Remove from heat and allow to cool.
Preheat oven to 400.
Add minced garlic to butter and mix well.
Cut the loaf of bread in half lengthwise.
Butter the cut sides with the garlic butter.
Place on a baking sheet with the cut side up.
Place the mozzarella cheese slices on top of the bread.
Bake for about 12 minutes, until cheese is melted and edges are starting to brown.
Top with the sliced tomatoes.
Top tomatoes with chopped basil and salt and pepper to taste.
Drizzle with balsamic reduction.
Cut into slices and serve.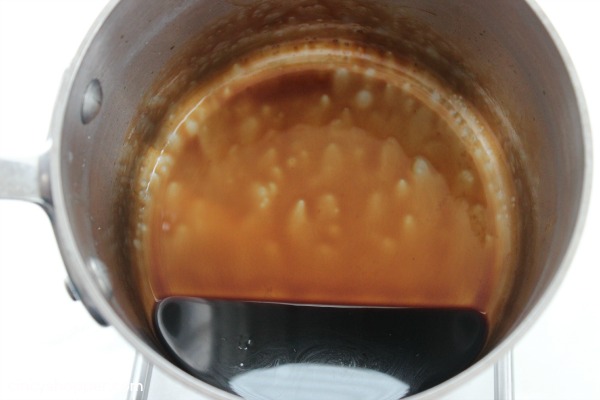 I will admit that the whole time I was making this yummy bread, I was becoming more and more impatient, ha ha! I was really wanting to dive in as the mere thought of the flavors all blending together on the garlic bread had me excited. I will put balsamic vinegar on just about anything but had never thought to liven up my garlic bread with the yummy flavors.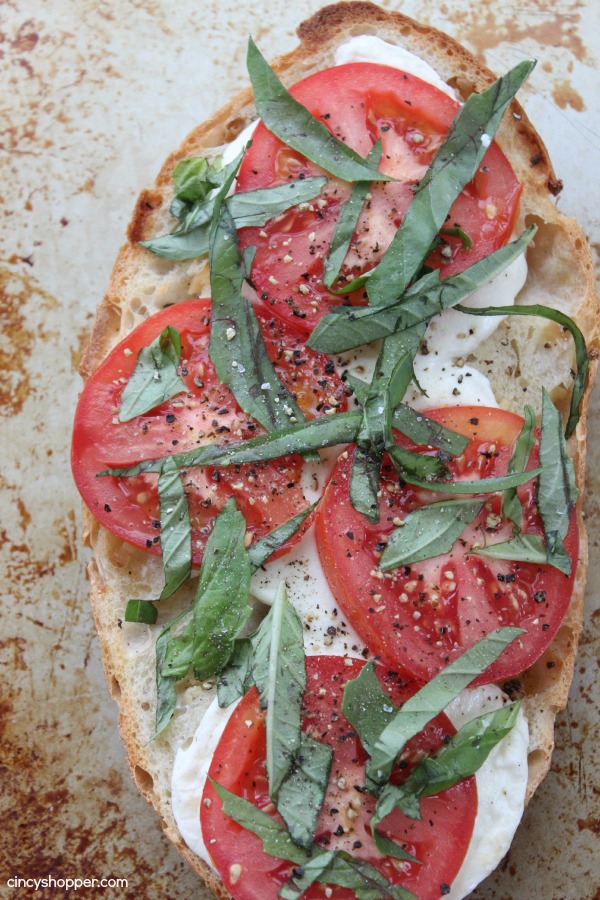 Ok, are you hungry yet after looking at these pictures? I know I am about to snag myself another piece before dinner ha ha! Heck this bread would be great as a meal all by it's lonesome. The garlic, the cheese, the tomatoes, the basil and the balsamic are absolutely delish together.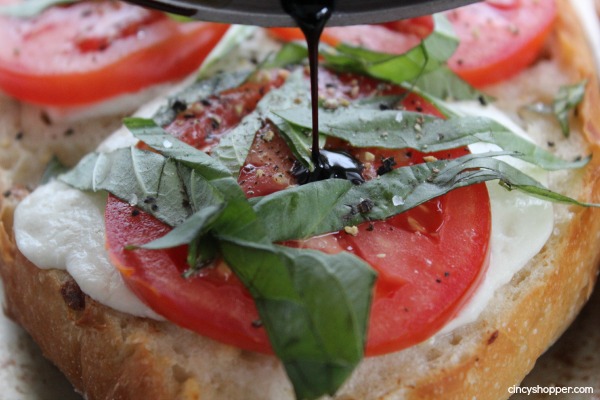 After giving this pumped up Caprese Garlic Bread a try, I am sure it will be hard to go back to just a basic garlic bread. The addition of the flavors just really made this garlic bread a great addition to our dinner. Even the kiddos are willing to eat this loaf (just need to set the tomatoes aside for them, ha ha).