If you are looking for a great breakfast idea I highly recommend my hubbies Belgian Waffles with Strawberries and Whipped Cream. I mentioned last week that the kiddos had gotten use to some hot breakfasts while on Christmas break. Well this morning they slept in and then rolled out of bed begging my hubby to make them his yummy Belgian Waffles with Strawberries and Whipped Cream. I will note the hubby was a bit sleepy as he had been up all night long working on a project for me (he's such a good hubby ha ha). He quickly got the new waffle iron I bought him for Christmas turned on (this thing is amazing,  you can find the Presto 03510 FlipSide Belgian Waffle Maker
on Amazon if you are looking for a great Waffle Iron).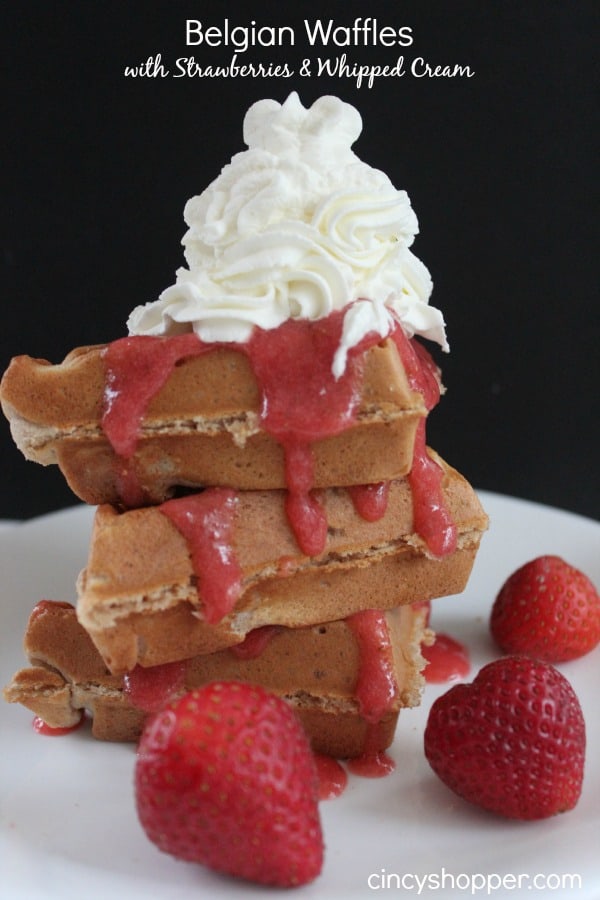 Belgian Waffles with Strawberries and Whipped Cream
Since he was great and made the waffles I pitched in and made the strawberry topping and whipped cream. This Belgian Waffles recipe is so perfect. All the flavors go so well together. So fluffy and turn out so perfect. Note that these waffles are so big and just one fills me up. The kiddos are always super excited when he makes them as they can toss on their own favorite toppings. They are perfect with just butter and maple syrup too!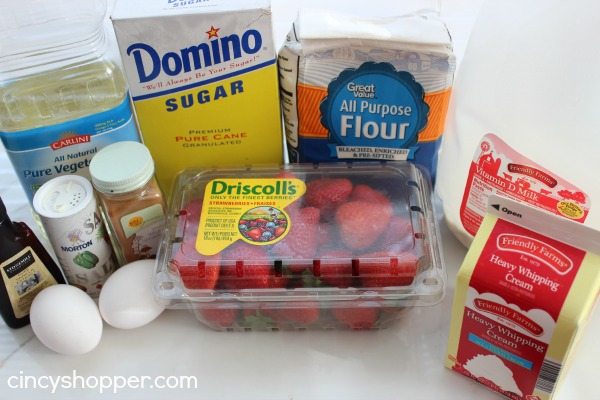 INGREDIENTS (yields about 4 waffles)
WAFFLES:
2 Eggs
2 cup Flour
1 3/4 cup Milk
1/2 cup Vegetable Oil or Melted Butter
4 tbsp Sugar
4 tsp Baking Powder
2 tsp Cinnamon
1/4 tsp Salt
1 1/2 tsp Vanilla
STRAWBERRY TOPPING:
1/2 lb Strawberries
WHIPPED CREAM:
1 cup Heavy Whipping Cream
2 tbsp Sugar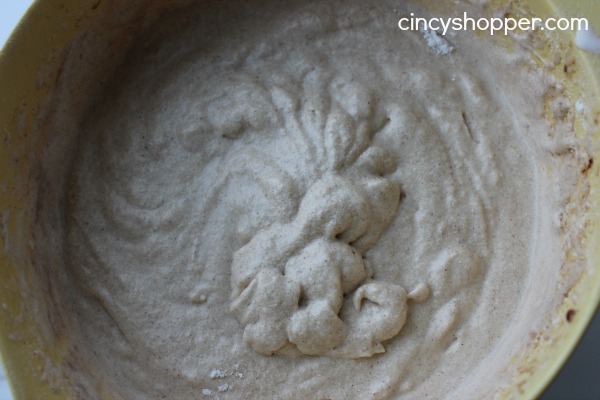 DIRECTIONS
Remove stems from strawberries and cut up.
Take 1/2 of the strawberries and puree in food processor or blender.
Preheat waffle iron.
Separate eggs.
Beat egg whites until they peak.
Beat egg yolks in large bowl until smooth.
Add flour, milk, vegetable oil, sugar, baking powder, salt, cinnamon and vanilla to egg yolks and beat just until smooth.
Fold in egg whites.
Spray preheated waffle iron with non-stick cooking spray.
Pour mix onto hot waffle iron.
Cook until golden brown.
Put sugar into a cold mixing bowl and add cold whipping cream.
Whisk until the cream gets stiff peaks.
Drizzle waffles with strawberry puree and top with strawberries.
Place whipped cream on top of waffles.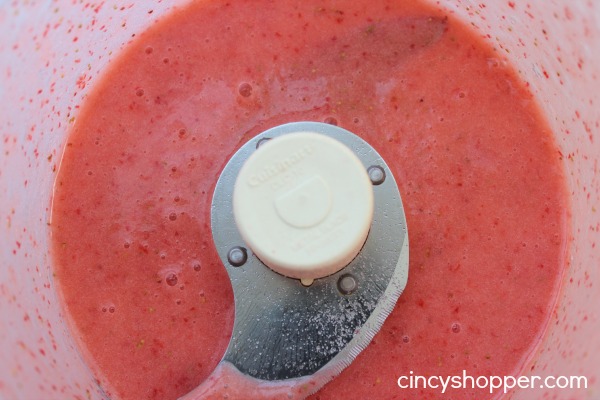 If you are not eager to try these yummy waffles after checking out the recipe and images… you must not like strawberries, whipped cream or waffles ha ha! It was so difficult holding off eating this yummy stack of goodness. Taking pictures was torture.