This Apple Brown Betty Recipe is one of those fall recipes that is sure to warm up your family this fall. Growing up we had dessert most evenings after our dinner had all settled. We were quite poor so those desserts were usually with cheap ingredients found in the cupboards. As an adult I am thankful for all those quick and inexpensive recipes I enjoyed growing up. Many times I spot certain items in the pantry that bring back those memories of homemade desserts,

When fall arrives I am always on the hunt for quick and easy after dinner desserts. This Apple Brown Betty is one of my favorites as you can throw it together quite quickly and is very inexpensive to make.   This dish is so simple that I could even ask the teenaged kids to throw it together for me. If you are looking for a quick fall dessert for your family give this Apple Brown Betty Recipe a try.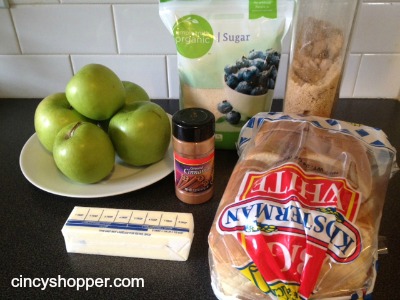 Ingredients
6 Slices of lightly toasted Bread (White or Wheat works) Cubed
3 Large Peeled and cubed Apples (I Use Tart Granny Smith)
1/2 Cup of Sugar
1 Cup Packed Brown Sugar
1 Teaspoon Ground Cinnamon (or More)
1 Stick Butter sliced into pats
1/2 Stick Melted Butter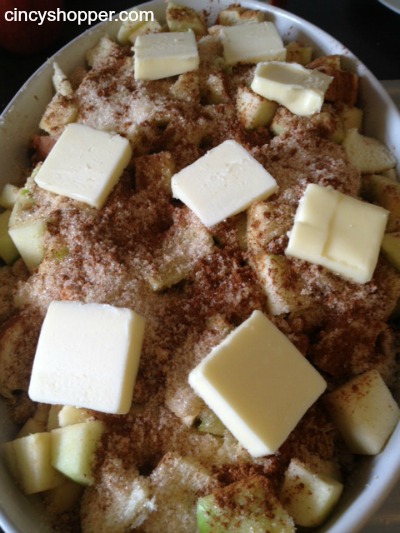 Preheat Oven to 375 Degrees
Combine your Sugars and Cinnamon in a bowl
Coat a small baking dish generously with butter. Toss in half or your Toasted Bread and half your apples
Sprinkle half of your sugar mix over top. (I then sprinkle some extra Cinnamon
Add half of your Butter slices on top
Add remaining bread cubes, apples, sugar mix and top again with remaining butter slices.
Drizzle Melted butter on top
Cover with Aluminum Foil and bake for 45 mins.
Uncover, continue to back for an additional 15 mins and allow your top to get slightly browned (be careful to not over brown, ha ha)
Serve your dish warm and top with Ice cream or whip topping. Enjoy!
Do you have a dessert that reminds you of your childhood? Looking for other Fall Food Recipes? If so check out my others here.