I am sharing my new favorite DIY Gifts Lemon Sugar Scrub for today! I know many of you are looking for nice DIY gifts to cross off some of those gifts on your holiday shopping lists. This Lemon Sugar Scrub Recipe fits nicely in a jar and is perfect for the women (or even men) on your lists. I bought up a bunch of the Coconut Oil and it has been great to whip up these scrubs. I have shared a Peppermint Sugar Scrub, a Coffee Sugar Scrub and a Lavender Body Butter with you and all have turned out great and helping with my Christmas budget.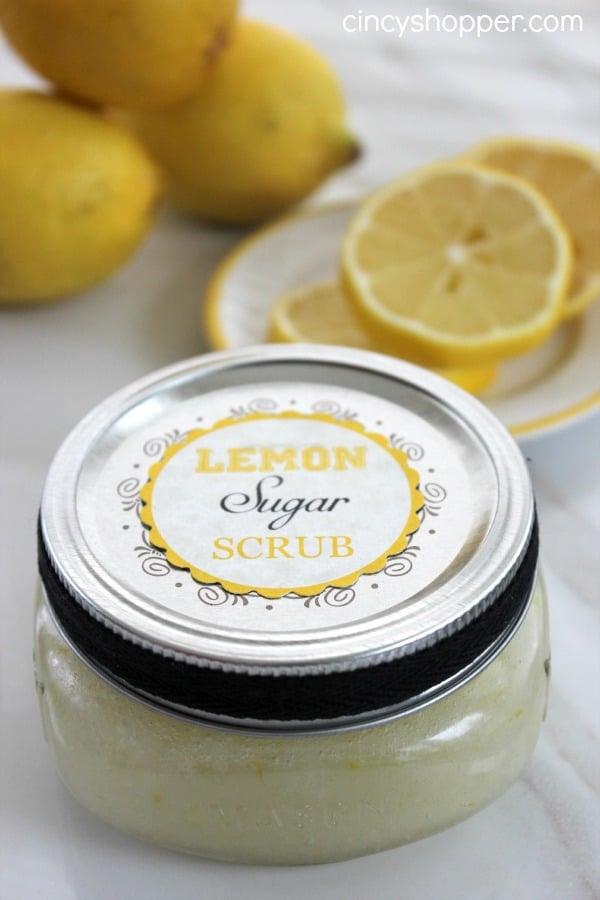 DIY Gifts- Lemon Sugar Scrub in a Jar with FREE Printable Labels
This DIY Gifts- Lemon Sugar Scrub in a Jar is so easy and simple. Just a few ingredients and a few minutes time and you can have a nice gift. I have  relatives who dropped in after I had made a couple of these and they are hoping I am gifting them to them, ha ha! I had to go pick up supplies to make a few more just because they are being requested.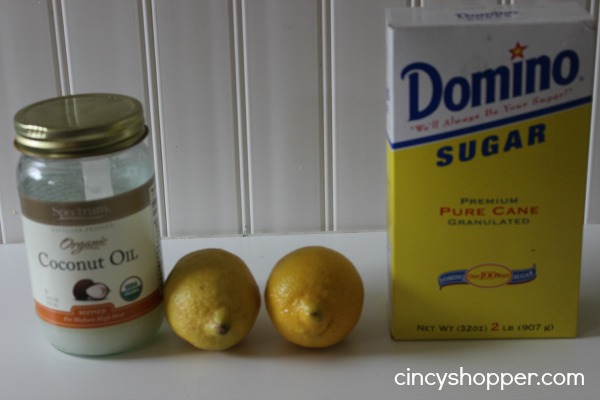 INGREDIENTS
1/2 cup Sugar
1/4 cup Coconut Oil
1 Lemon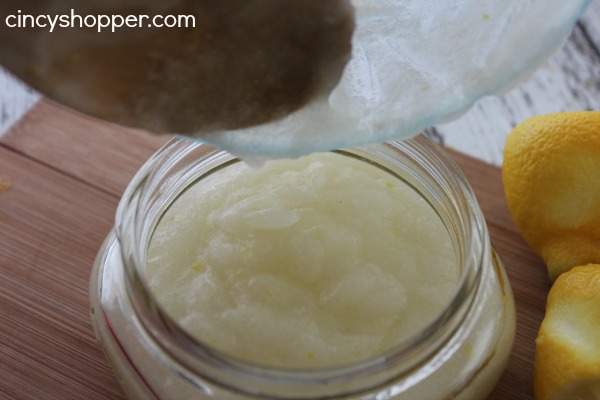 DIRECTIONS
Pour sugar into bowl.
Squeeze lemon juice and add to sugar.
Mix in coconut oil (add more if you like a wet consistency).
Zest lemon and add to mixture (reserve a little to garnish top of scrub in jar).
Add your sugars to the jar.
Add a Label to the front and maybe a ribbon to gift. You can Print the  Lemon Sugar Scrub Labels I made for FREE here.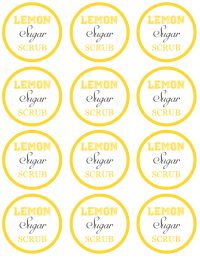 Click here to Print the Lemon Sugar Scrub Labels I made for FREE here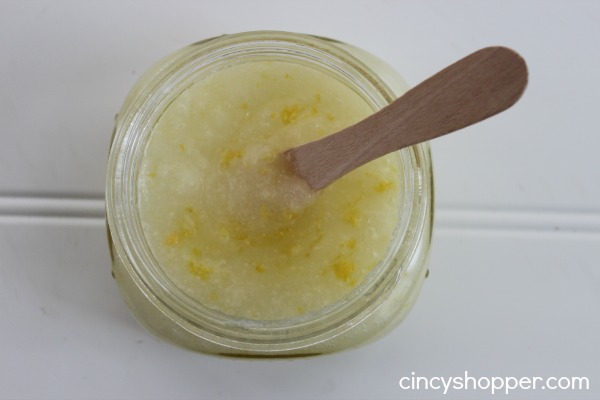 This scrub is great for your skin, I just tried it out last night and am loving how well it helped my dry skin on my arms. I am thinking I need to whip up another batch for myself, ha ha. Do you have a favorite sugar scrub recipe? This one could quickly become my favorite. I love lemons and this scrub seems to work great on my skin.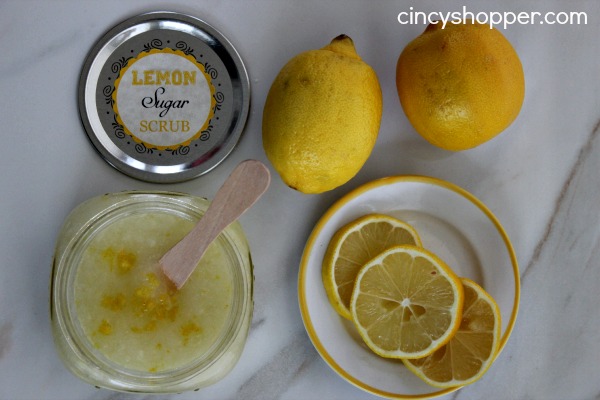 If you are needing other DIY Gift Ideas be sure to drop by Cincyshopper each and everyday for my 25 Days of DIY Gifts Series. I have already shared DIY Coffee Scrub, DIY Peppermint Scrub, Lavender Body Butter, Cranberry White Chocolate Oatmeal Cookie Mix in a Jar Gift, a DIY Pork Rub in a Jar for the Men, A DIY CopyCat Montgomery Inn BBQ Sauce for the Men, Rudolph Hot Chocolates for the kiddos. I will be offering up some ideas for DIY Gifts for everyone on your shopping lists. you can check out all my ideas so far here. Also, be sure to follow my DIY Gifts Board on Pinterest!