Time for another 25 Days of DIY Gifts, this Rudolph Hot Chocolate Gift is so adorable. Also this one is so affordable, and a PERFECT gift for practically anyone. Buying presents for the holidays can get VERY expensive. This DIY gift is very quick, easy, and won't break the bank. This holiday drink gift is perfect to give to any family member, great for giving to the kiddos to take to school for gifts for their fellow classmates at their classroom holiday parties, also great for your kids to give to their teachers or bus drivers as well. Or this DIY Gift is even perfect for giving to that friendly neighbor that everyone has and you want to give them a gift but don't want to spend too much.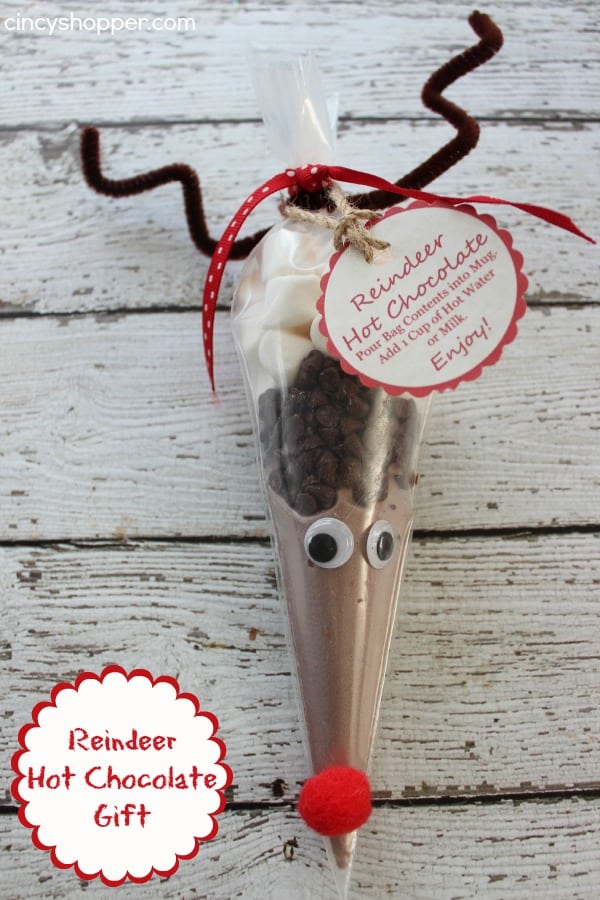 DIY Rudolph Hot Chocolate Gift FREE Printable Label

Just drop by the grocery and snag a box of Hot Chocolate Mixes, some Marshmallows (very cheap at Aldi), mini chocolate chips and a few other misc items and you will be ready to whip up these cuties for some gifts.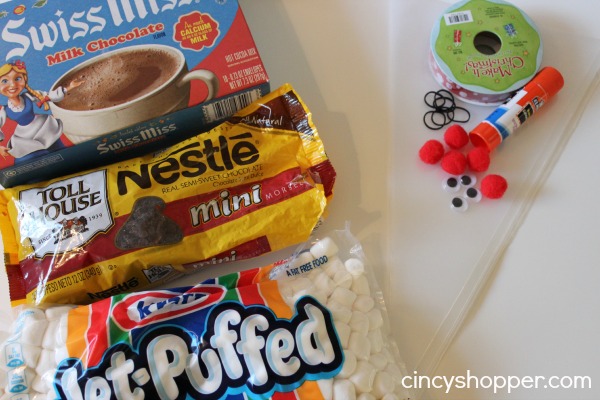 SUPPLIES
2 Piping Bags
1 Hot Chocolate envelope
2 tbsp Mini Chocolate Chips
1/3 cup Mini Marshmallows
1 Red Pom Pom Ball
2 Google Eyes
1 Rubber band
1 Brown Pipe Cleaner
Glue
Ribbon

MY LATEST RECIPES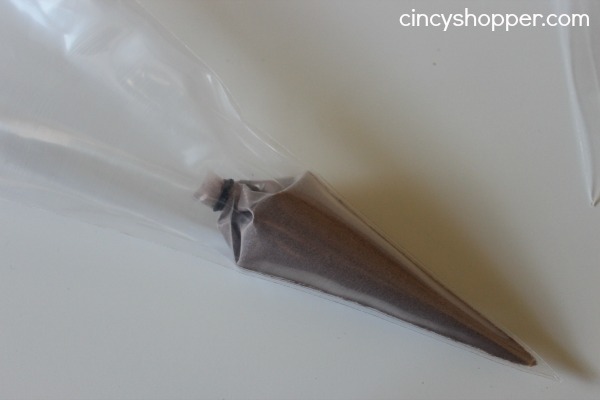 DIRECTIONS
Pour hot chocolate mix into piping bag (get it all the way into the tip).
Twist  Bag Closed and wrap with the rubber band.
Trim off the top of bag.
Put Bag into another Piping Bag and flatten.
Layer in mini chocolate chips.
Add layer of mini marshmallows.
Twist and tie off with ribbon and FREE Printable Label.
Glue Pom Pom Nose near tip of bag.
Glue google eyes Near the top of the hot chocolate mix.
Wrap Brown Pipe Cleaner around top for antlers and shape.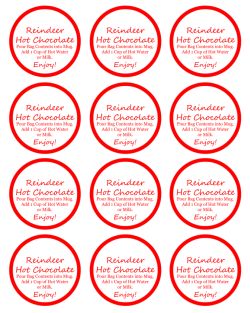 This DIY Rudolph Hot Chocolate Gift is a great way to save money and still spread the Holiday Cheer everyone deserves this season! These are quick and simple, you can easily find a coupon for all the supplies to get them at an affordable price, and being that these great gifts come with an adorable printable tag they will look the part and trust me everyone will love them! The tag and ribbons really tie everything together to make it look perfect! These Rudolph hot chocolate gift are so cute, simple and quick for you to whip up for someone on your lists this year!
If you are needing other DIY Gift Ideas be sure to drop by Cincyshopper each and everyday for my 25 Days of DIY Gifts Series. I will be offering up some ideas for DIY Gifts for everyone on your shopping lists. you can check out all my ideas so far here. Also, be sure to follow my DIY Gifts Board on Pinterest!