Apple Muffins with Crumb Topping are better than what you get from your local bakery! Serve these autumn snacks for breakfast or dessert.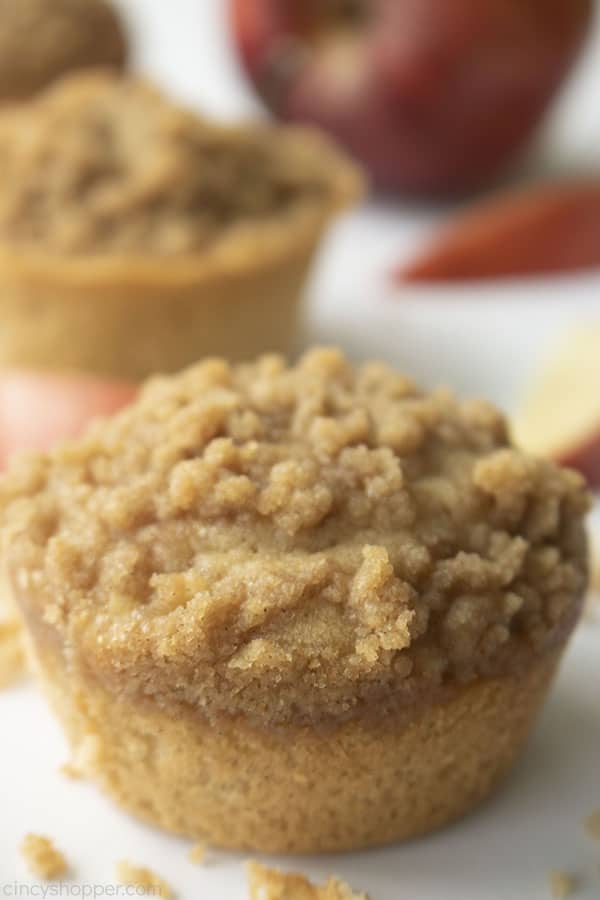 Apple Muffins
We've got some more apple snacks ready for all of you today! We've had plenty of fun with recipes like our Easy Apple Danish or our Apple Pie Bites. Those were simple recipes that make great use of crescent roll dough and- if you're looking for some easy snacks- I recommend giving them a look. This time, I was wanting a delicious muffin that wasn't going to be hard to make- something I could keep baking going into the fall season.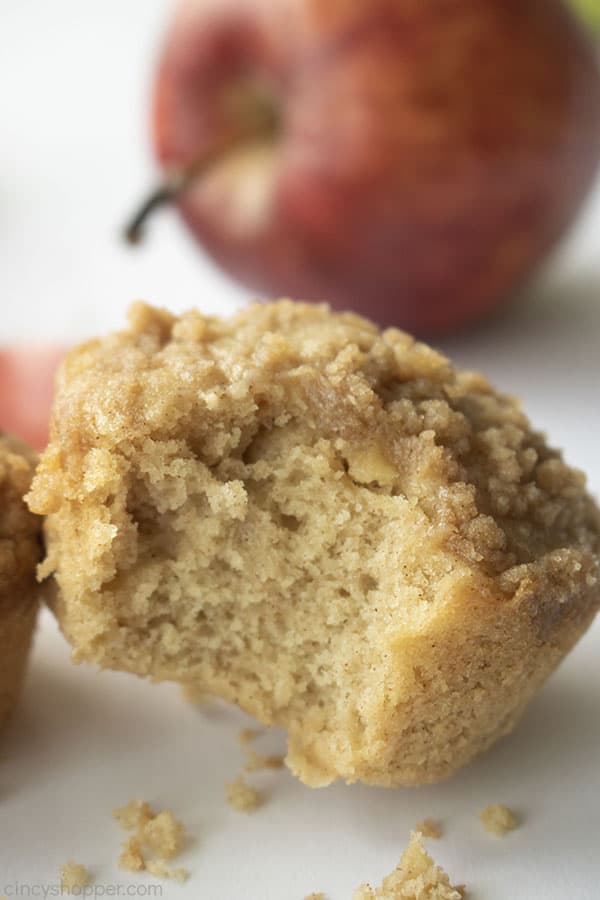 I've got this amazing recipe here that brings in all sorts of cinnamon and fall spice flavor as well as a classic crisp crumble topping! It's just the best darn apple muffin recipe I think you could find on the internet, and I'm certain you'll love it!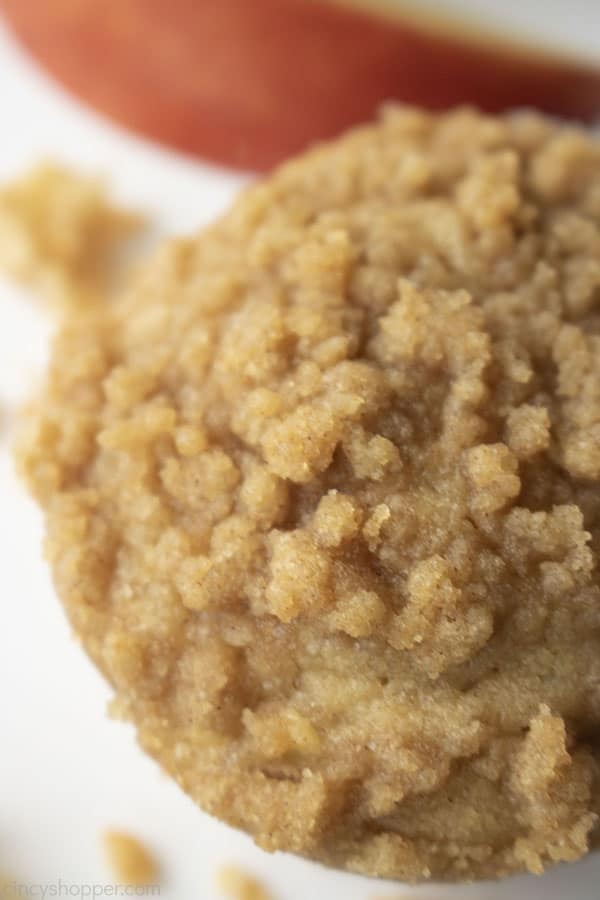 These muffins are also perfect for all sorts of occasions. Whip up a batch to keep for a sweeter breakfast option or grab one for dessert after dinner. You might even just want to keep a plate of them sitting around just for a tasty mid-day snack. Be ready to whip up another batch: you, your friends, and your family will be cleaning them up in no time!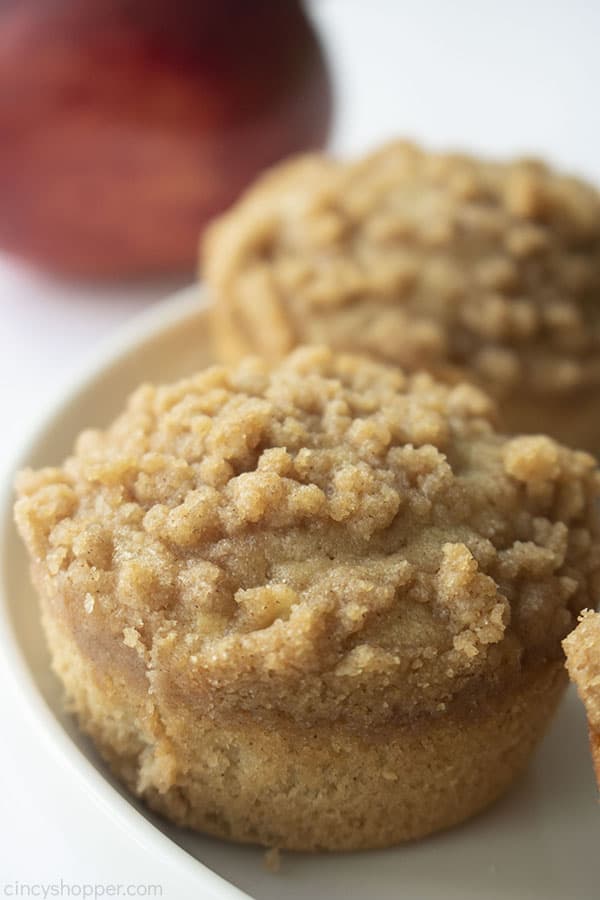 Looking for more fall/autumn snacks and desserts? I've got a couple of recipes you might enjoy! If you're wanting some more muffins, we've got a lovely seasonal Pumpkin Cream Cheese Muffin Recipe you can check out. For something sweet that's perfect any time of the year, bake our Homemade Coffee Cake and enjoy! All of these recipes- and more- are certain to keep your sweet tooth satisfied.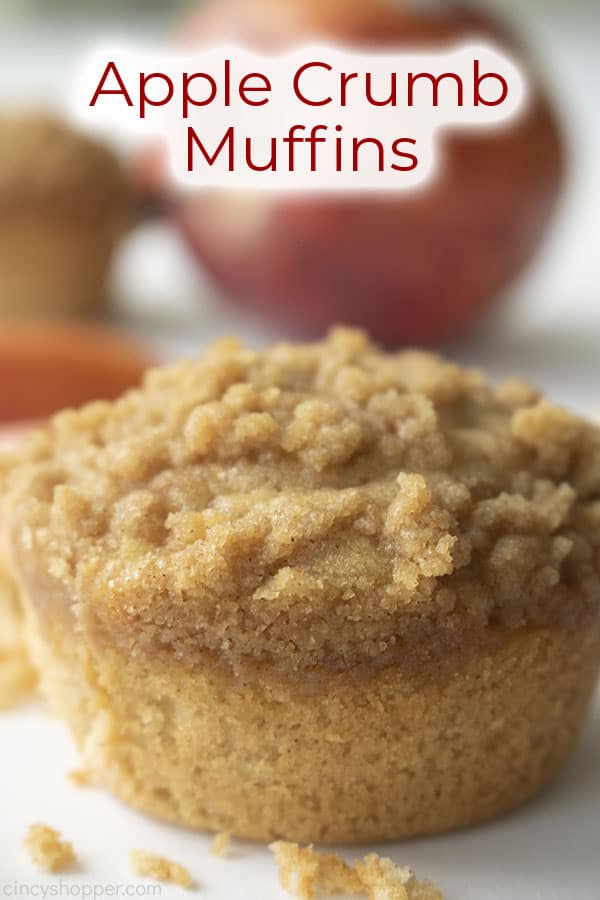 Ingredients for Muffins
Diced Apples – We used Granny Smiths but reach for your favorites!
How to prepare our Crumb-Topped Muffins
First, get your prep work out of the way. Get an oven pre-heating to 375 degrees, dice your apples, and either heavily grease your muffin tins or drop in some cupcake or muffin liners.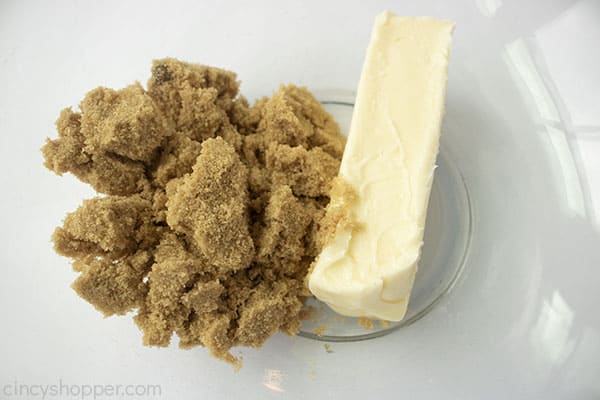 That's it for prep work, so now we can get started on this recipe! Start things off by creaming together some of your butter and your brown sugar in a large mixing bowl. An electric mixer will work wonders here!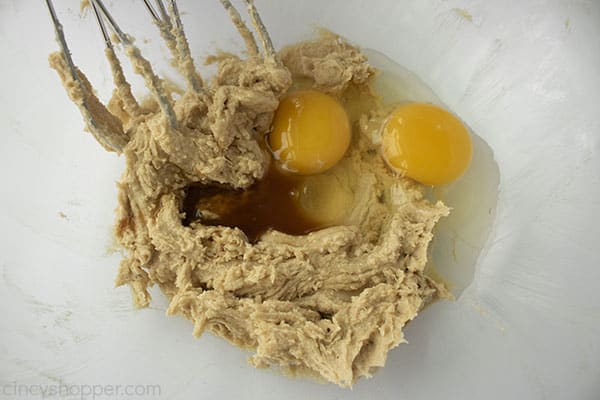 After that, you're going to add in your eggs and some vanilla extract. Drop those in with your creamed mixture and beat until everything's blended together really well. In a separate bowl, get some dry ingredients ready- flour, baking soda, cinnamon, and some salt. Mix those dry ingredients together until well-combined before slowly adding it to the wet ingredients. You'll want to add the dry stuff slowly- about a third or a fourth at a time- and pour in your buttermilk at a similar pace. Basically, you'll add some dry, some buttermilk, some dry again, some buttermilk again- you get the idea! Once that's all mixed, fold your diced apples into the mixture.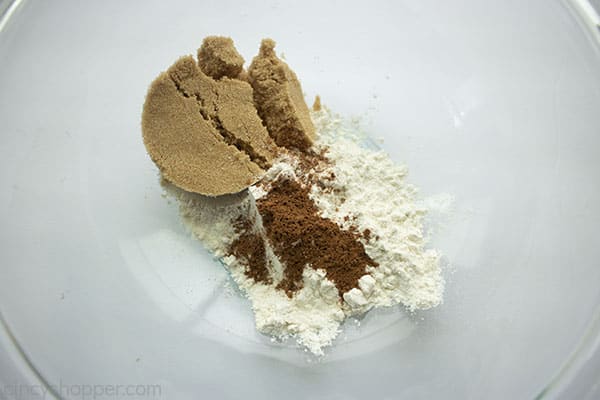 Before we start filling our tins, we'll get our crumb topping ready to go. This is simple enough: get some flour, brown sugar, cinnamon, and some salt together in a dry bowl and mix well to combine. Add some soft butter on top and use a dough blender to work it in until you get a nice, crumbly mixture that'll be perfect on top of your muffins.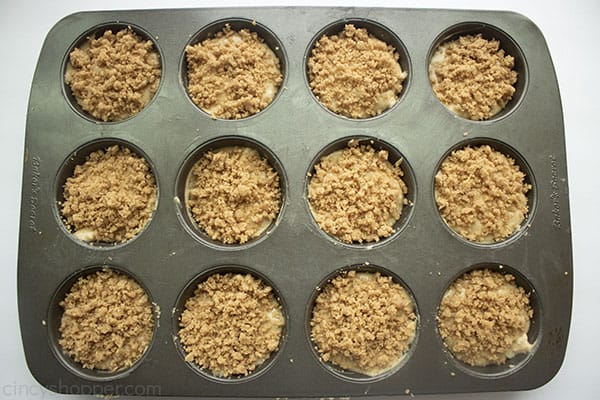 Now it's time to get our muffins ready. Start filling your muffin tins up with your apple mixture till they're about 3/4 of the way full. If you portion everything right, you'll have enough for 12 muffins. After that, sprinkle your crumb topping over everything- be generous!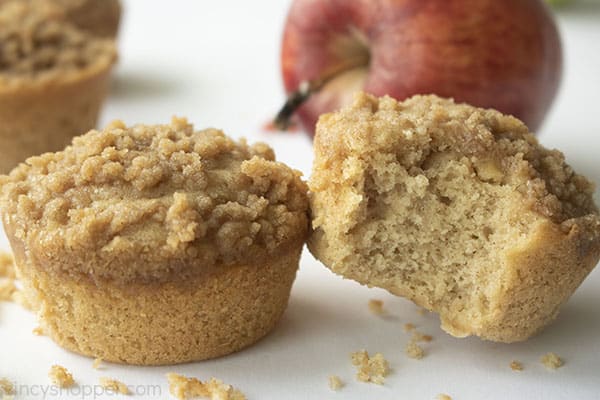 With everything put together, it's time to send these muffins into the oven to bake. At 375 degrees, it should take around 20 minutes for them all to cook- a quick way to check is to poke a toothpick into each one. If it comes out clean, they're ready to eat- maybe give them a couple of minutes to cool though!
This recipe was originally published on August 29th, 2013. I have updated with new photos and tips on August 5th, 2020.
Apple Crumb Muffins
Apple Muffins with Crumb Topping are better than what you get from your local bakery! Serve these autumn snacks for breakfast or dessert.
Ingredients
Muffins:
1/2

cup

Butter

softened

3/4

cup

Brown Sugar

2

large Eggs

1 1/2

tsp

Vanilla Extract

2 1/4

cup

Flour

2 1/2

tsp

Baking Powder

2

tsp

Cinnamon

1/2

tsp

Salt

2/3

cup

Buttermilk

1

cup

Apple

finely chopped
Crumb Topping:
1/3

cup

Flour

1/3

cup

Brown Sugar

1/2

tsp

Cinnamon

pinch

of Salt

3

tbsp

Butter softened
Instructions
Preheat oven to 375.

Line muffin tin with liners.

If you use the no-fade cupcake liners, they're foil on the inside so you need to spray them with some non-stick butter spray.

In a large bowl, cream together butter and brown sugar with an electric mixer.

Add in eggs and vanilla extract; beat until well blended.

In another bowl, combine flour, baking powder, cinnamon, and salt.

Add dry mixture to wet mixture, one third at a time, while alternating with buttermilk.

Beat just until blended.

Fold in chopped apples.

Fill muffin liners about 3/4 full.

Using the empty bowl from the dry ingredients, and mix together the flour, cinnamon, brown sugar, and salt for the topping.

Work the softened butter in with your fingers.

Sprinkle over muffin mixture.

Bake about 20 minutes, or until a toothpick inserted comes out clean.
Nutrition
Calories:
294
kcal
|
Carbohydrates:
43
g
|
Protein:
4
g
|
Fat:
12
g
|
Saturated Fat:
7
g
|
Cholesterol:
57
mg
|
Sodium:
322
mg
|
Potassium:
94
mg
|
Fiber:
1
g
|
Sugar:
21
g
|
Vitamin A:
392
IU
|
Vitamin C:
1
mg
|
Calcium:
104
mg
|
Iron:
2
mg