Creamed Peas are a tasty and easy side of seasoned peas in sauce. Our simple & delicious dish is easy to make in a Crockpot or slow cooker!
Cream sauce is an easy way to upgrade any plain vegetable side. If you've had creamed corn, then you've got to try these comforting Cream Peas as well!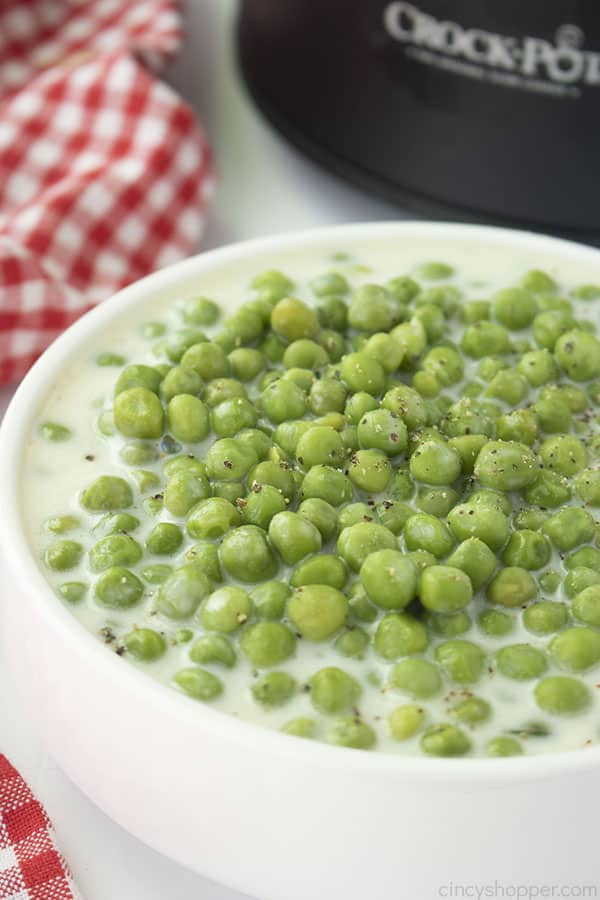 Creamed Peas
Dinners are never really complete without some good vegetable side dishes. For us, it's usually some green beans or peas- these two greens are good, solid standby veggies! We're always looking for ways to improve on classic sides, and- when it comes to peas- Creamed Peas are an easy way to take our veggies to the next level.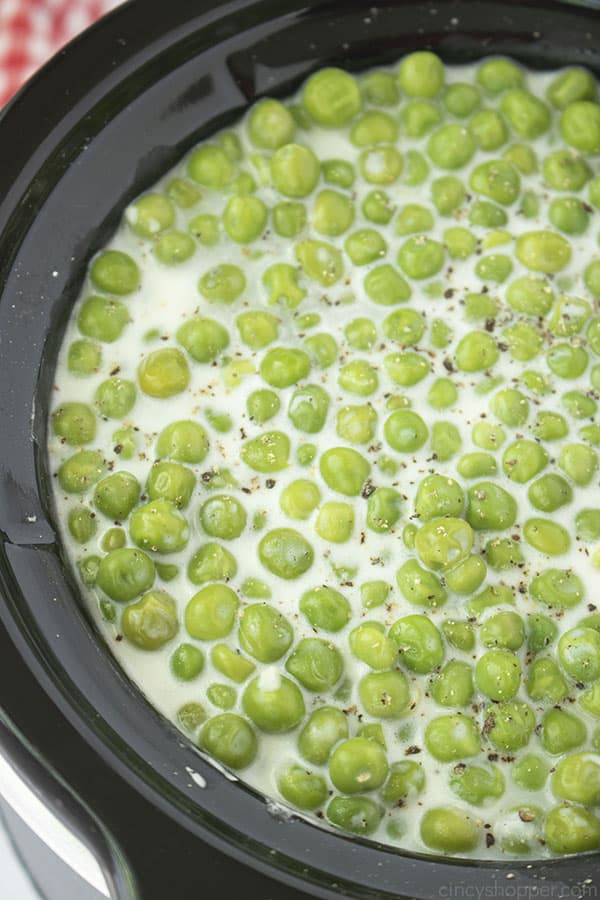 Creamed Peas are a simple side that, at its core, is just seasoned peas in sauce. Even with such easy changes, your peas are radically changed for the better! The cream sauce practically turns your sweet peas into comfort food- creamy and warm while keeping a bit of that vegetal pea flavor. It's so much better than warming up some canned peas in the microwave!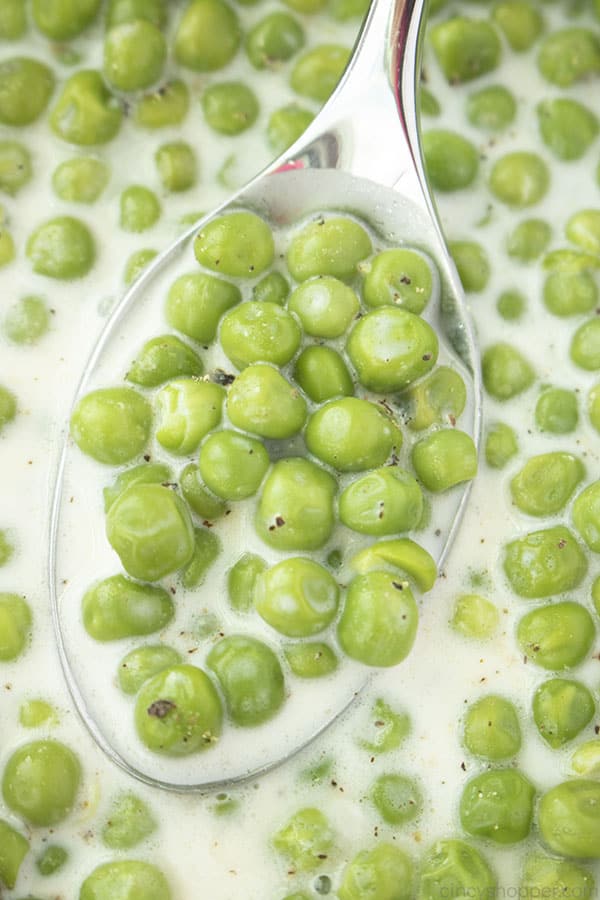 While you could make these on the stovetop, we figured we'd make this a low-effort, low-stress side by busting out the slow cooker. All we have to do is toss our peas and sauce into the slow cooker and, in a few hours, we've got a simple, filling holiday side dish that everyone's gonna love! It's great with all sorts of main courses so, please, cook up a batch tonight and enjoy!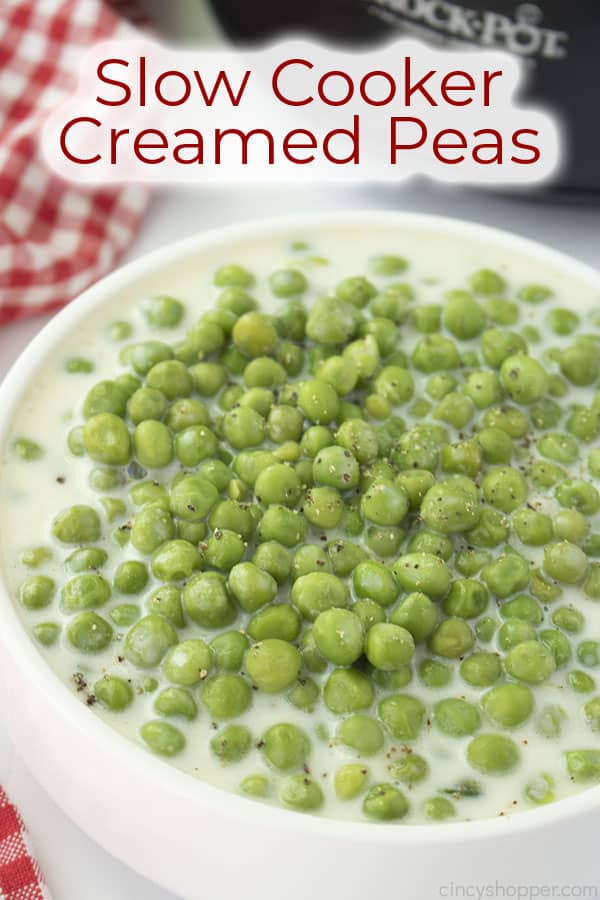 More Comforting Side Dish Recipes You'll Love!
This isn't the only delicious, creamy vegetable side you can fix-up in your slow cooker!

Slow Cooker Creamed Corn

is equal parts rich and buttery and is

just

easy to make in the slow cooker as our Cream Peas recipe here

. It's way better than that stuff from the can!

When it comes to comforting side dishes, few things are better than some

Southern Green Beans with Bacon

. We cook the beans to perfect tenderness in some rendered bacon fat along with some onion and garlic. Top all that off with some cooked bacon and you've got a side dish that's as delicious as it is classic!

Even veggie-haters will love our

Cheesy Broccoli Casserole

!

This easy casserole recipe sees fresh broccoli cooked in a rich, creamy sauce and loaded with plenty of cheddar cheese

. Tons of flavor is a delicious, filling side!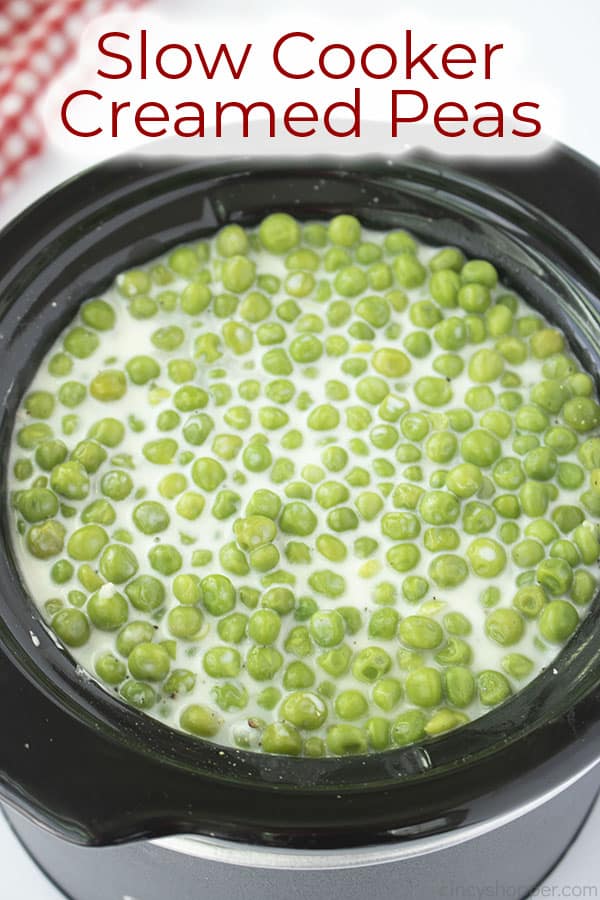 Ingredients for Slow Cooker Peas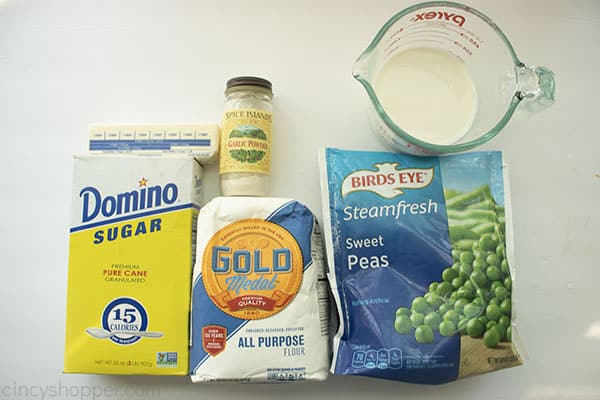 How to prepare our Creamed Peas Recipe
The first thing to do when you need any sort of cream sauce is to make a roux. To do that, start by melting your butter.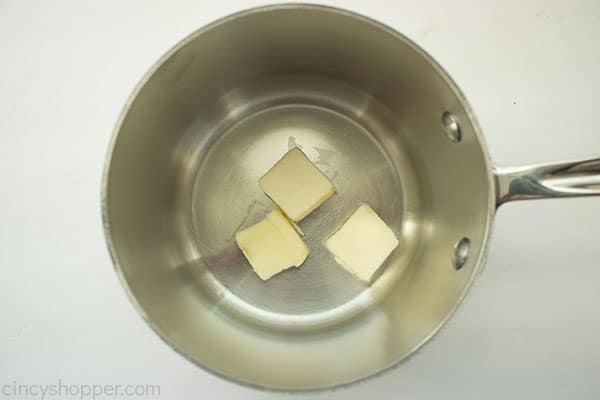 Once that butter's nice, melted and bubbly, we want to add an equal amount of flour to it. Ensure no dry clumps remain as you mix the butter and flour together and let cook for a minute or two.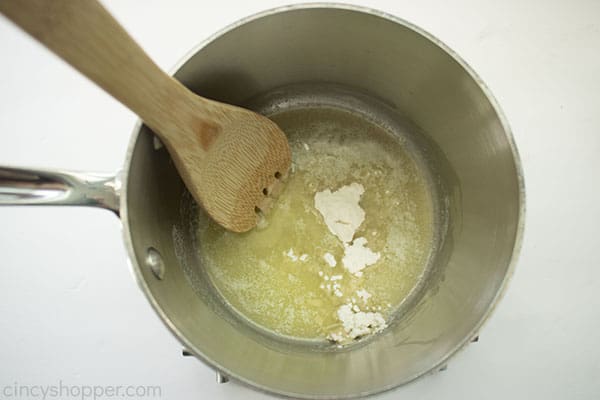 Once any raw flour smell has cooked off and the mixture starts to smell nutty, you'll know your roux has finished cooking! The next step is to add in your milk. Ideally, you'll want to stream the milk in slowly, stirring the entire time to make sure your roux mixes in evenly. You'll also want your milk to be room temperature, if not a bit on the warmer side- feel free to toss it in the microwave for 10-15 seconds. That'll help your cream sauce come out great!
At this point, we recommend seasoning your sauce. This will allow you to get a good taste for the sauce- letting you tweak the ingredient amounts to your preference. Maybe you like a bit more pepper or just an extra pinch of garlic powder?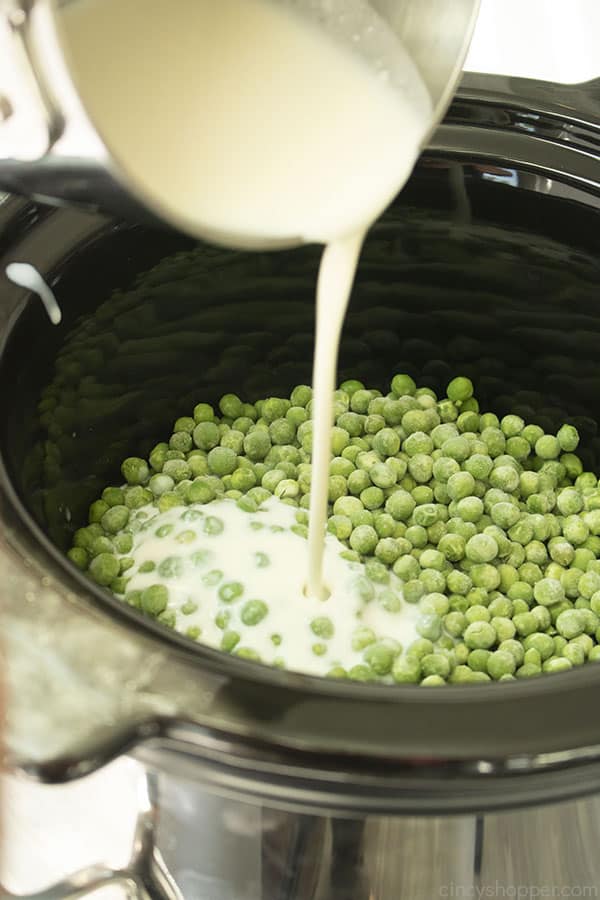 Once you've seasoned your sauce, pour it into your slow cooker or Crockpot over your frozen peas. Give this a quick, cursory mix just to make sure all the sauce is getting to all the peas.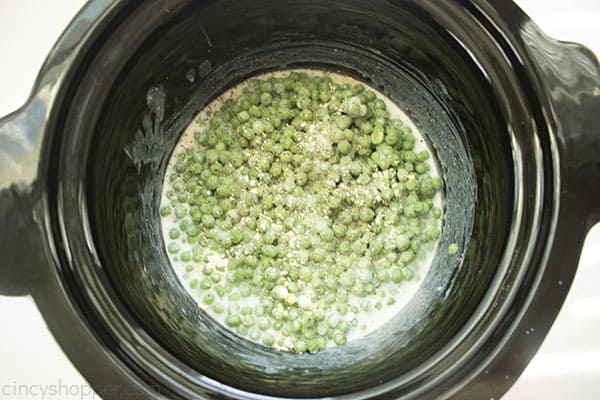 All that's left is to let the slow cooker do its thing! Set it to high and let cook for 2 hours or set to low and let cook for 3-1/2 hours. However hot you cook it, we know you'll love the end-product! Plate it up alongside tonight's dinner and enjoy it!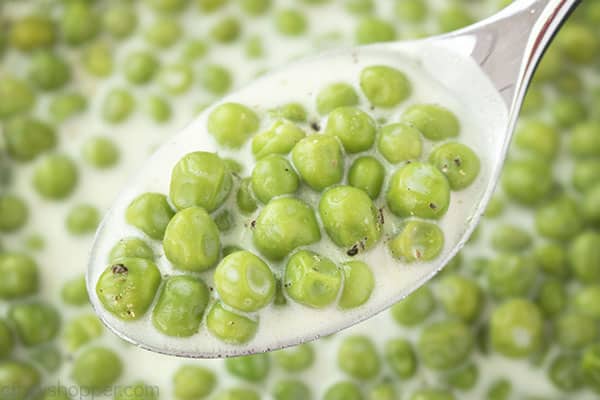 Slow Cooker Creamed Peas
Creamed Peas are a tasty and easy side of seasoned peas in sauce. Our simple & delicious dish is easy to make in a Crockpot or slow cooker!
Ingredients
3

tbsp

Butter

3

tbsp

Flour

1 1/4

cup

Milk

1

tsp

Sugar

1/2

tsp

Salt

1/2

tsp

Black Pepper

1/2

tsp

Garlic Powder

20

oz

Frozen Peas
Instructions
In a small saucepan over medium heat melt butter and add flour to make a roux.

Cook for several minutes to cook off raw flour taste.

Add milk, sugar, salt, pepper and garlic powder. Whisk and cook until well blended.

Place peas in slow cooker.

Pour sauce over peas.

Cover and cook on high for 2 hours or low for 3 1/2 hours.
Nutrition
Calories:
176
kcal
|
Carbohydrates:
20
g
|
Protein:
7
g
|
Fat:
8
g
|
Saturated Fat:
5
g
|
Cholesterol:
20
mg
|
Sodium:
271
mg
|
Potassium:
298
mg
|
Fiber:
5
g
|
Sugar:
9
g
|
Vitamin A:
983
IU
|
Vitamin C:
38
mg
|
Calcium:
83
mg
|
Iron:
2
mg