Cheesy Broccoli Casserole is a comforting side dish. You will find it perfect for Thanksgiving, Christmas, Easter, or any other holiday.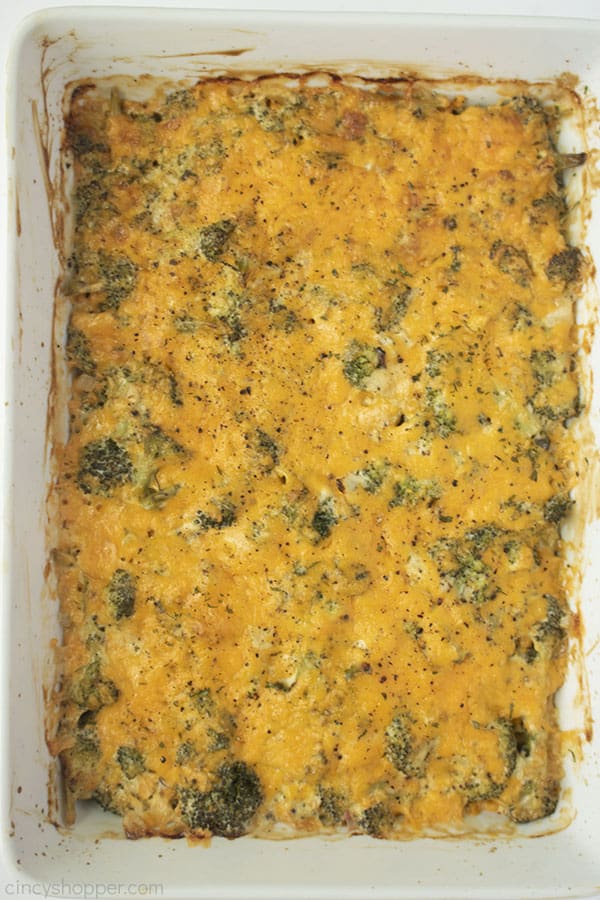 Cheesy Broccoli Casserole
Some nice comfort food on the menu today! Some veggie-haters might shudder at the mere mention of anything green- broccoli especially. However, I can guarantee that this recipe is going to be a crowd favorite, even with those green-averse folks. Whatever the occasion- Thanksgiving, Christmas, Easter, or just a plain old dinner night- this casserole is getting eaten!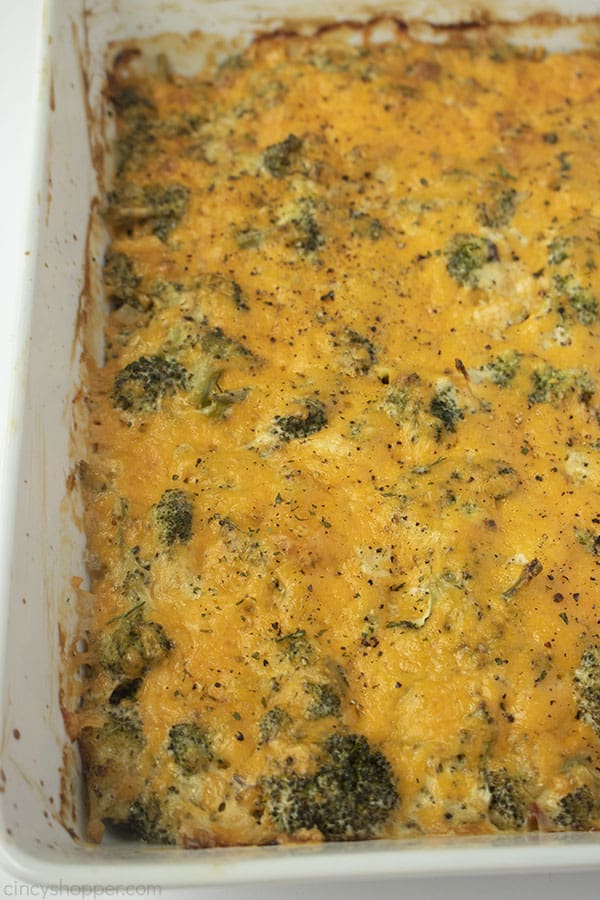 The main departure we've made here from all the go-to recipes you'll find online is the use of fresh broccoli. Plenty of recipes online call for frozen bags of broccoli- presumably because it makes it a bit more convenient. While I don't disagree, using fresh broccoli doesn't add too much extra time to the prep and it makes the dish feel a bit more "from scratch."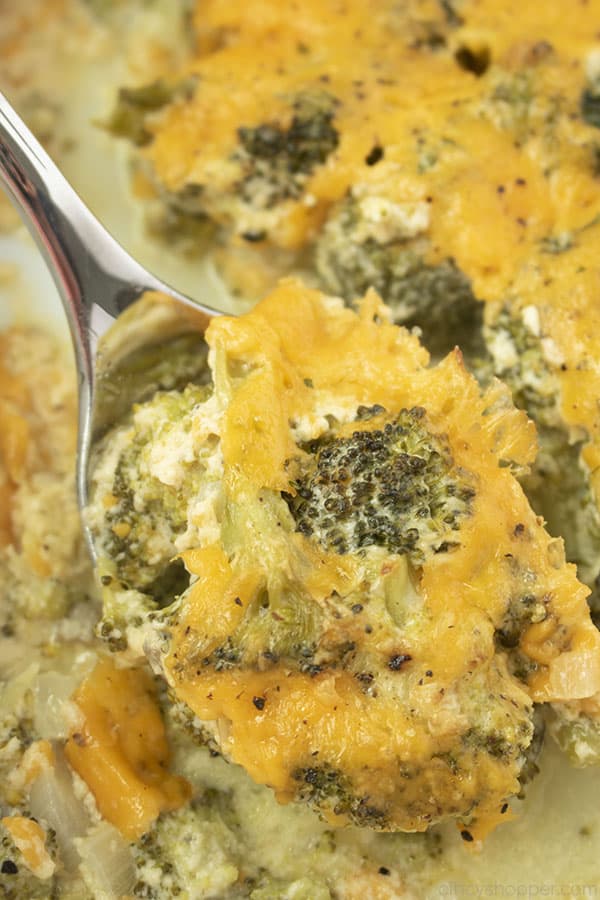 It's also nice that casseroles usually aren't too hard to being with! This recipe is a set-it-and-forget-it affair: apart from sprinkling a little bit of extra cheese near the end, this recipe is just mixing and baking. It's crazy just how much flavor you get out of such an easy recipe!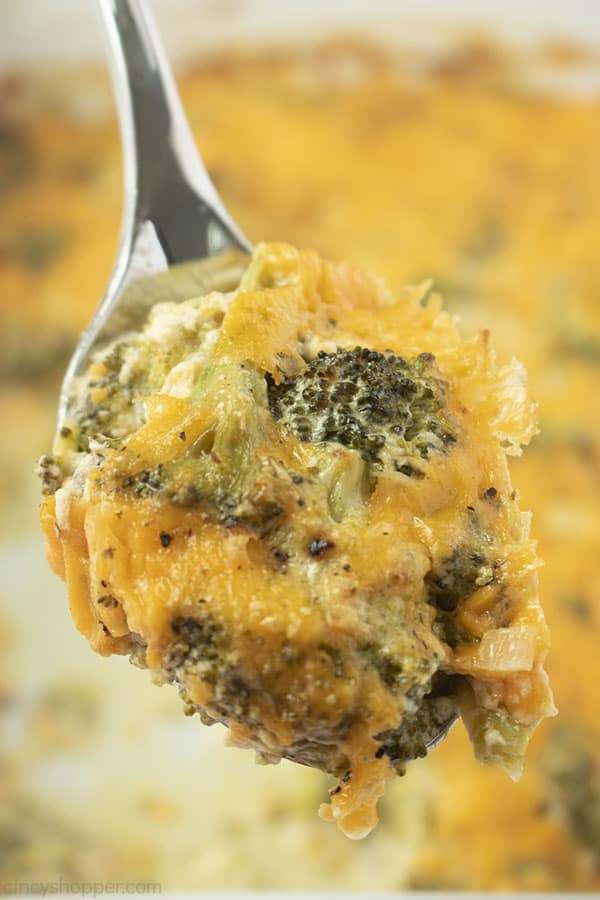 After trying this recipe out, I encourage you to try out some of our other delicious broccoli recipes! If you're wanting another casserole, I'd go for our creamy Broccoli Cauliflower Casserole. Wanting some tasty, warm soup? Give our easy Slow Cooker Broccoli Cheese Soup a taste! Need something a bit more crisp and sweet? Our Creamy Broccoli Salad should fit the bill. All of these broccoli dishes are certain to be a hit! They might even be healthy- they're green, aren't they? Ha ha!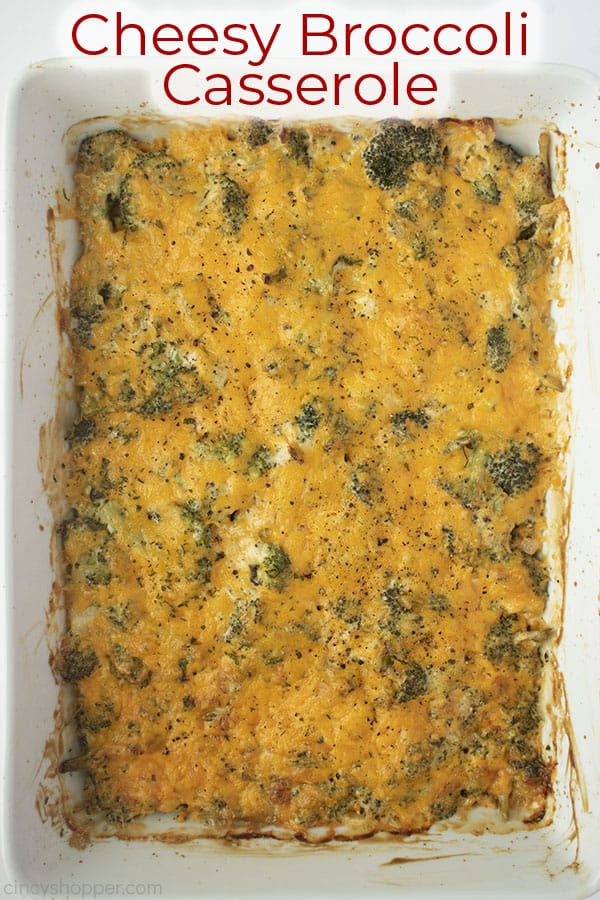 Ingredients for Cheesy Casserole
Broccoli – We reached for fresh broccoli- about 1-2 pounds- and

blanched it

. If you want to use frozen, you'll need about 30 ounces- about 3 bags.

Cheese – Sharp cheddar is the go-to for this recipe! You definitely want to use a cheese with plenty of punch and flavor to it.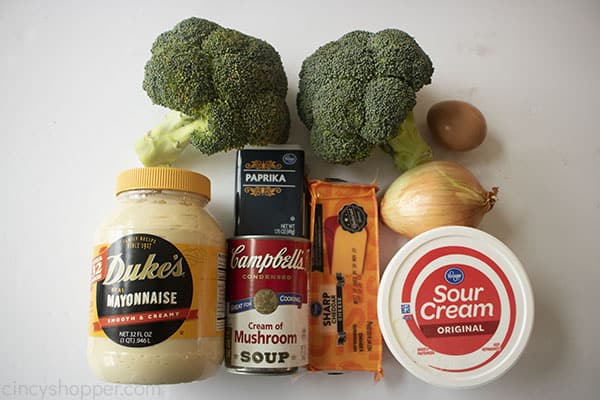 How to prepare our Casserole
Start the recipe off by getting things prepped. Get your oven preheating to 350 degrees. Once you've got that going, butter your casserole dish- we reached for a 9×13 here.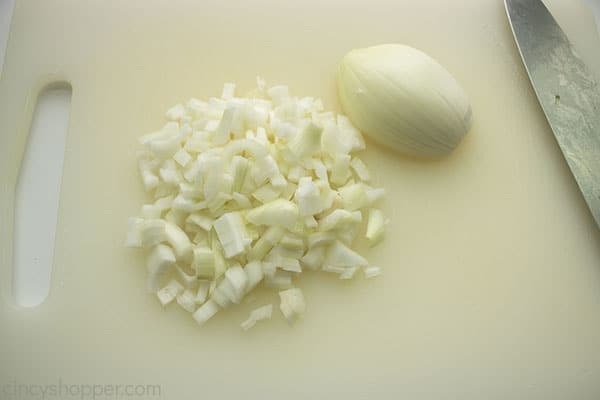 With that prepped, we need to get our ingredients ready for mixing with the broccoli. Get your onion finely chopped/diced so it mixes with our other ingredients a bit easier.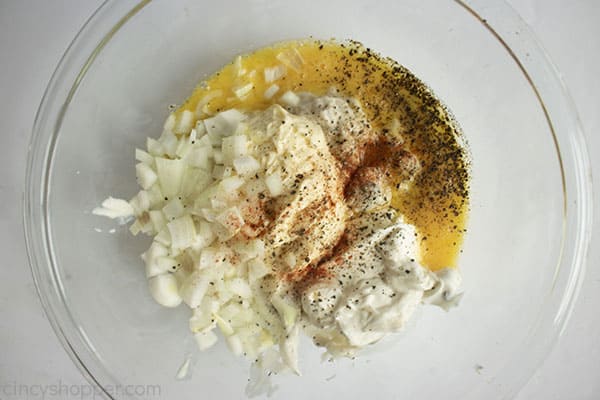 In a mixing bowl, you're going to get your cream of mushroom soup, mayo, sour cream, egg, and chopped onions whisked together. This is also where we'll season the casserole with salt, pepper, and our paprika. Mix until it's all one, consistent color.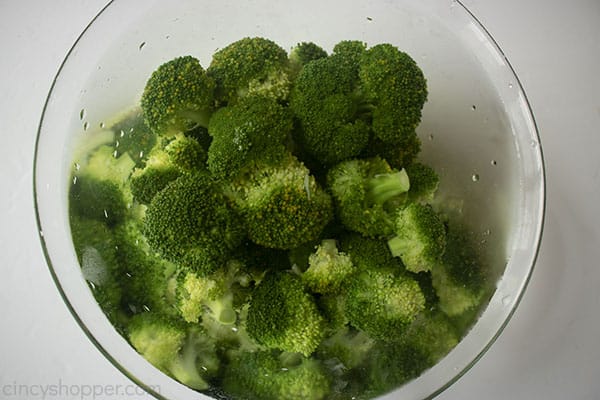 Now it's time to get your broccoli ready. Before putting it in a larger mixing bowl, you'll want to chop it down to smaller pieces- you don't need to go overboard here. If you want an idea of what we're looking for, check out the picture above.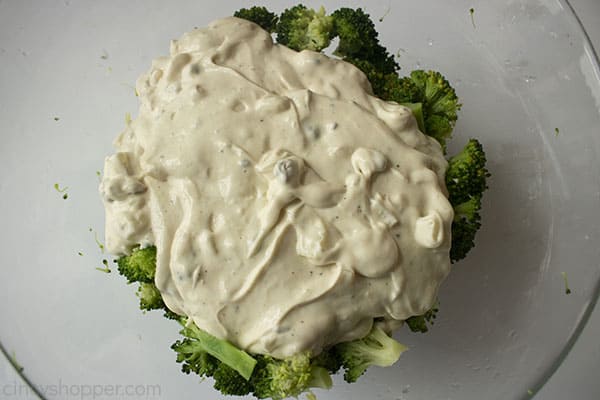 With your broccoli moved over to a large bowl, you can finally get your casserole filling mixed together. Simply pitch your cream-of-mushroom/mayo mixture from earlier over your chopped broccoli. You want to mix this well!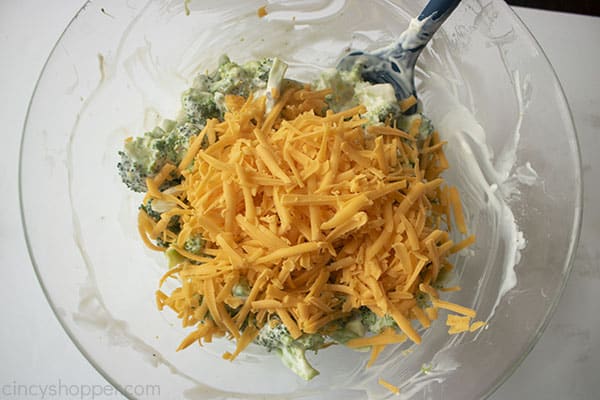 Before we get this in the oven, we want to get our cheese in- obviously! We'll get this done by first putting some of our cheese in with our mixed broccoli and mixing it in with our filling. Spread the filling into our casserole dish before putting in the oven. Allow to bake for about an hour- it might be ready as soon as 45-50 minutes in. Just remember to top your casserole with some more cheese about 20 minutes out from the time you're expecting it to finish cooking.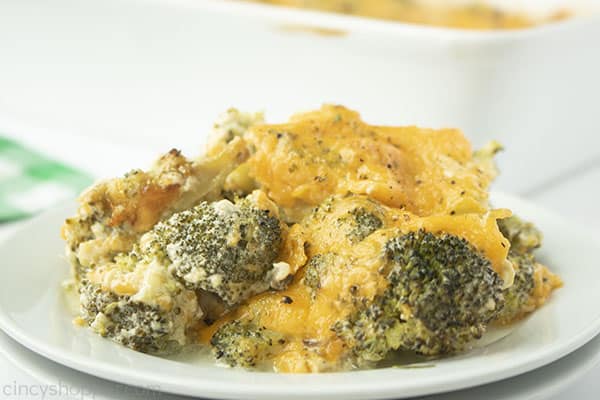 Once the time's up, you'll be able to serve your casserole fairly soon after getting it out of the oven. I'd recommend letting it sit for a minute or two before digging in and serving!
Cheesy Broccoli Casserole
Cheesy Broccoli Casserole is a comforting side dish. You will find it perfect for Thanksgiving, Christmas, Easter, or any other holiday.
Ingredients
1

can Condensed Cream of Mushroom Soup

1/2

cup

Mayonnaise

1

Egg

beaten

1/2

cup

Sour Cream

1/2

tsp

Salt

to taste

1/2

tsp

Pepper

to taste

1/4

tsp

Paprika

1/2

Onion

diced

2

lb

Broccoli

chopped and blanched

2

cup

shredded Cheddar Cheese

divided
Instructions
Preheat oven to 350.

Butter a 9x13" baking dish and set aside.

In a large bowl, combine soup, mayonnaise, egg, sour cream, salt, pepper, paprika and onion.

Stir until blended. Set aside.

In a large bowl add blanched broccoli and soup mixture and toss to coat.

Add 1 cup of cheese and toss again.

Evenly spread mixture in prepared baking dish.

Bake for 40 minutes. Top with remaining cup of cheese and return to oven for 20 minutes.
Nutrition
Calories:
286
kcal
|
Carbohydrates:
9
g
|
Protein:
11
g
|
Fat:
24
g
|
Saturated Fat:
9
g
|
Cholesterol:
63
mg
|
Sodium:
468
mg
|
Potassium:
424
mg
|
Fiber:
3
g
|
Sugar:
3
g
|
Vitamin A:
1118
IU
|
Vitamin C:
102
mg
|
Calcium:
277
mg
|
Iron:
1
mg