Pull Apart Cinnamon Bread is a sweet breakfast or dessert recipe made easy with frozen bread dough. Tastes just like Dollywood's!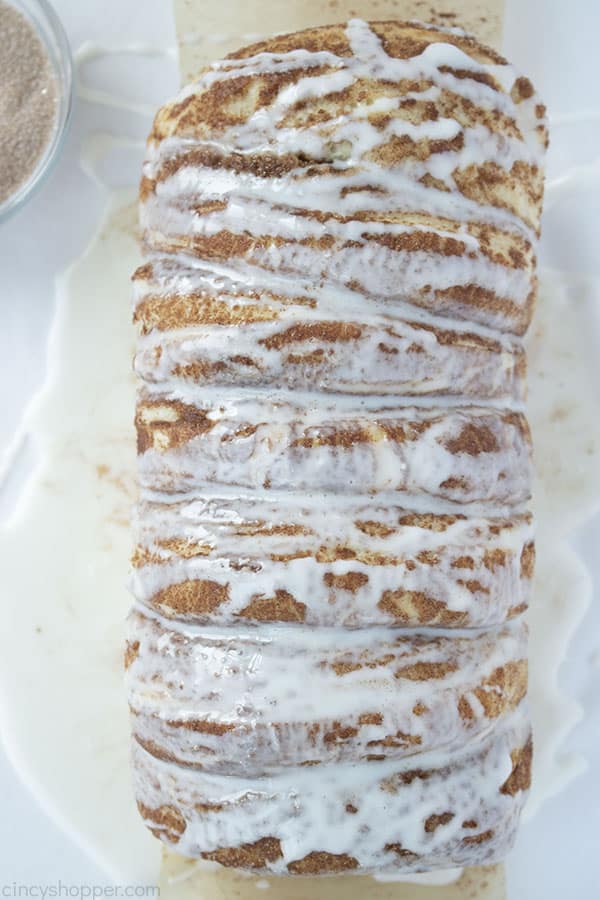 Pull Apart Cinnamon Bread
Our family had a fun trip down to Pigeon Forge in Tennesse a couple of years back. You had better believe that we stopped in at Dollywood while we were there! While all the kiddos were off enjoying the rides all around the park, I was getting my hands on some of the delicious cinnamon bread they sell. There's plenty of food and snacks to enjoy at Dollywood, but this sweet, spiced bread has to be the best by a long shot!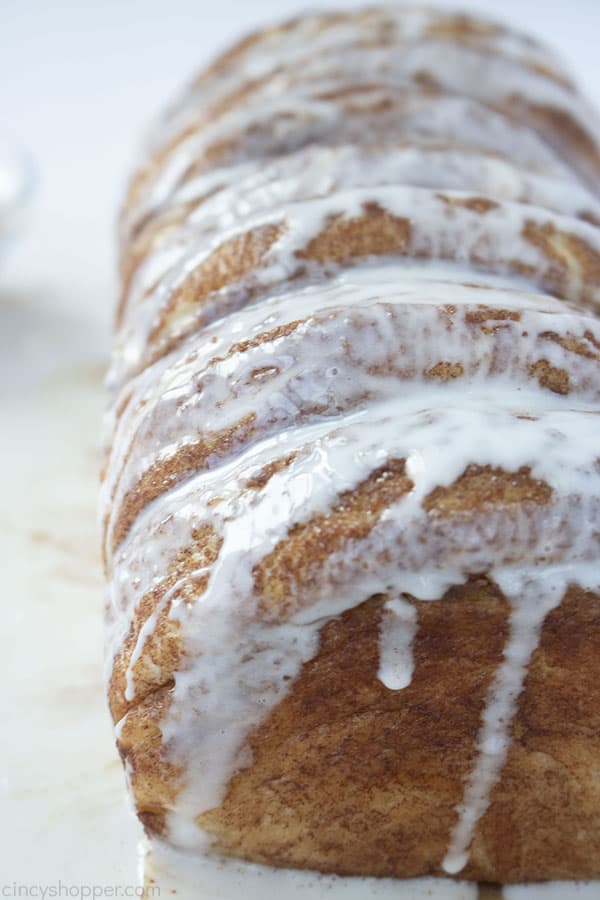 Naturally, once we got back I was eager to have some more and I got to researching. I'm confident in saying I've found a recipe that gets real close to the delicious loaves you can only grab from Pigeon Forge but is still easy to make. Frozen bread dough is the secret to keeping this cinnamon pull apart bread recipe simple and tasty!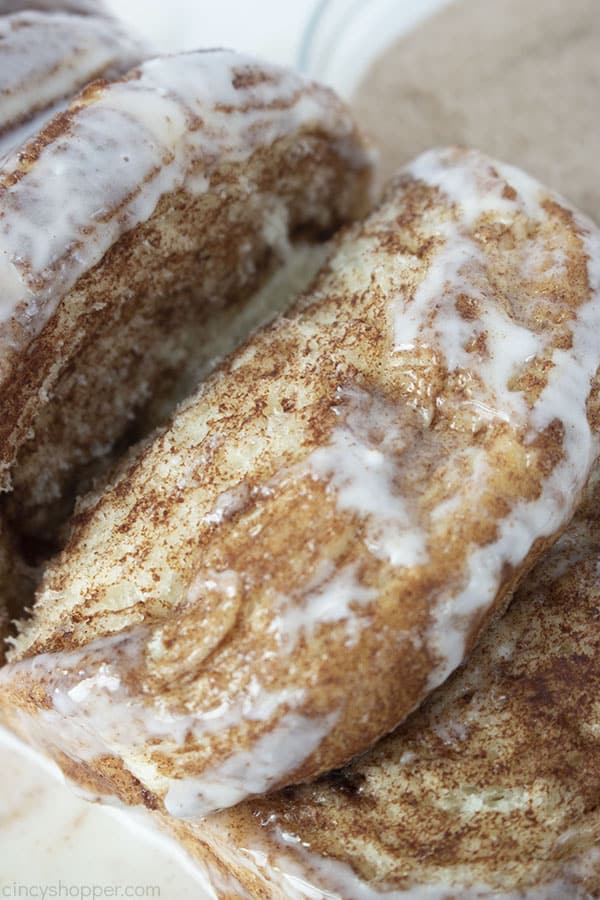 We've got tons of sweet and easy breakfast recipes packed with cinnamon flavor here on the site. Here's
just
a few to take a look at after trying our cinnamon bread recipe here.
Refrigerated biscuits make our

Easy Monkey Bread

simple. This delicious bread is sticky, sweet, and perfect for crowds! Don't forget the pecans…

If you've got any refrigerated breadstick dough handy, you can try our

Easy Cinnamon Sticks Recipe

.

These delicious cinnamon-coated sticks are perfect with a nice cup of coffee in the morning

. Ready in less than half-an-hour!

You can use some refrigerated pizza crusts to make our

Easy Cinnamon Sugar Donut Bites

. A recipe all the donut-lovers are certain to love- these delicious little bites fry up real quick in some oil. Give them a nice coating by tossing them with some cinnamon sugar while still warm- you'll love them!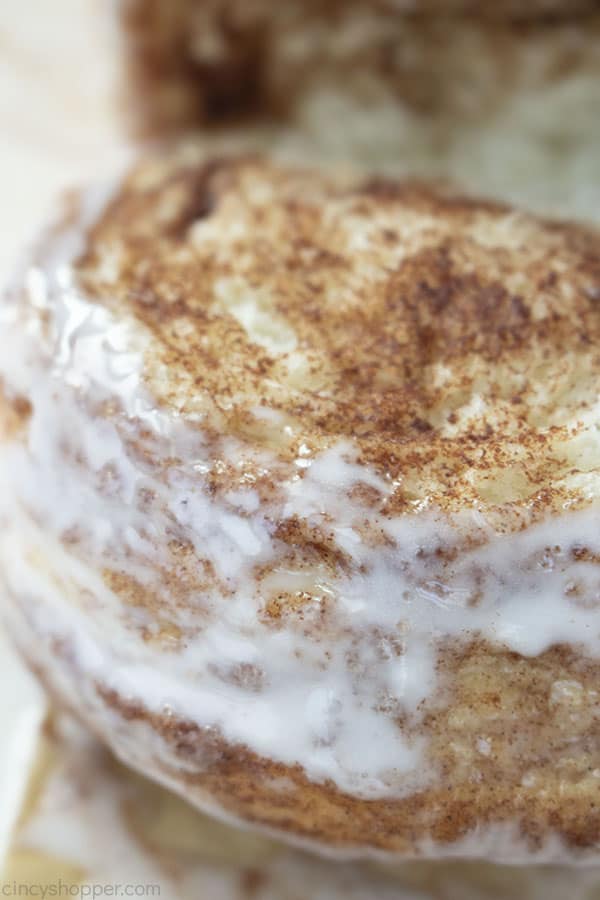 We hope you enjoy this Pull Apart Cinnamon Bread recipe of ours. It's the perfect sweet breakfast to have in the morning with a mug of coffee or a delicious glass of Slow Cooker Apple Cider! Whatever you're pairing it with, you'll love this cinnamon pull apart loaf recipe. It's the next best thing to making the long haul to Tennesse yourself to grab it from Dolly herself!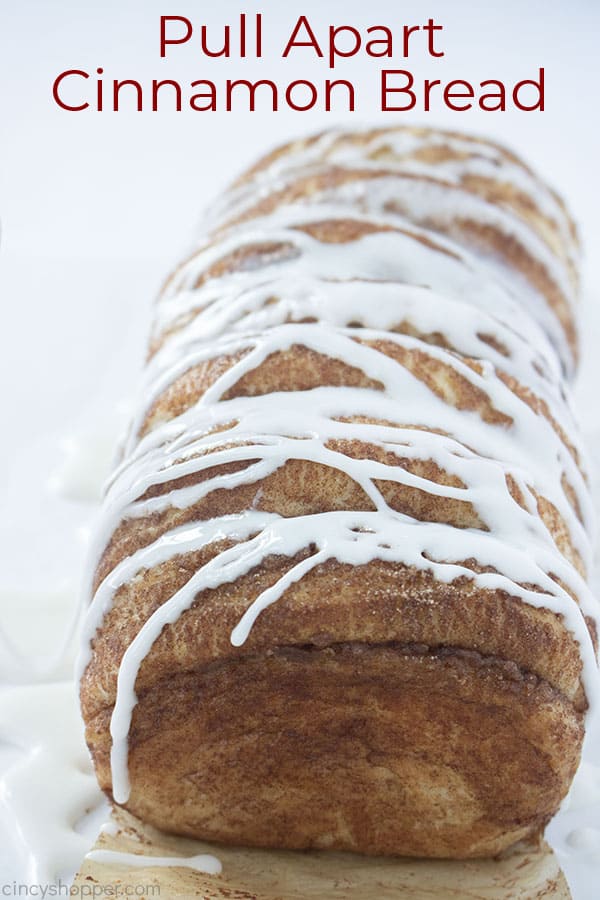 Ingredients for Pull Apart
Frozen Bread Dough Loaf – I used Rhodes Bread loaves found at Kroger. You could also use Homemade Bread Dough.
For the glaze, you'll need…
Powdered/Confectioner's Sugar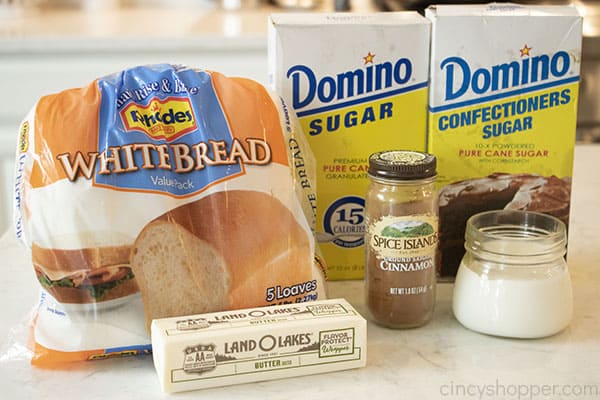 How to make Pull Apart Bread
After letting your dough loaf thaw out, you can get started on this recipe. First, you'll want to get your cinnamon sugar mixed and ready. That's as simple as tossing your cinnamon and granulated sugar together in a bowl and mixing until combined.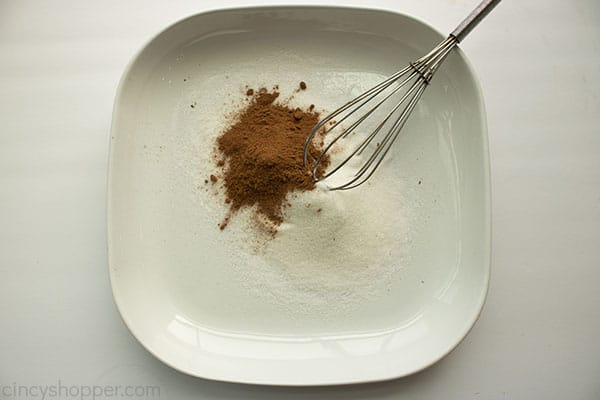 Once you've mixed your cinnamon sugar well, transfer it over to a plate for coating later. Now, you'll want to take your loaf and transfer it over to a well-floured cutting board- it's really sticky! If making several loaves, here is where you probably want to get your individual loafs cut out. Once that's dealt with, you'll want to make 6-8 slits across the top of your dough- we only went with four in these pictures but when we made it a third time, we added more slits.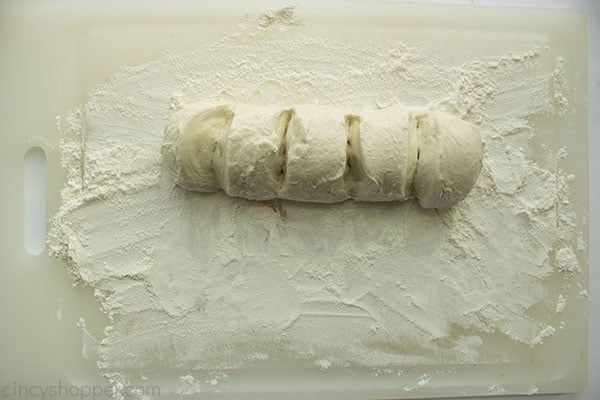 Once you've cut those slits in, you can start brushing your loaf down with melted butter. This is going to help our cinnamon sugar stick to the loaf and let it bake into our bread.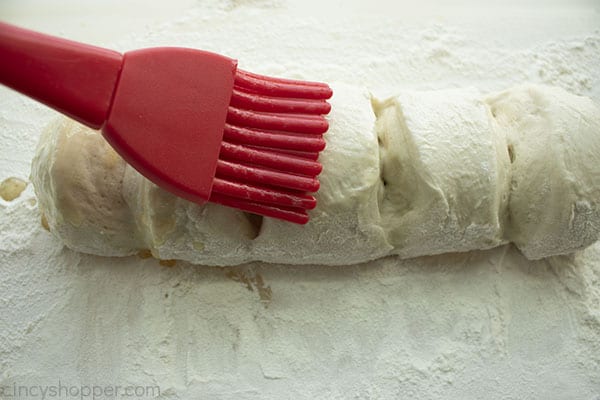 Now it's time to get this loaf coated! Give your hands a quick coat of flour or vegetable oil to keep them from sticking when you move the loaf over to your cinnamon sugar plate. As soon as that loaf hits the plate, all that sugar should start sticking very nicely. Feel free to pinch up some of the sugar so you can sprinkle it down into the slits you made- you want this bread well-covered!
With your loaf all coated, we can finally focus on baking. Transfer your dough over to a parchment-lined loaf pan. Make sure you cut the parchment a little long- it'll make for a handle that you can easily pull the bread out with down the line.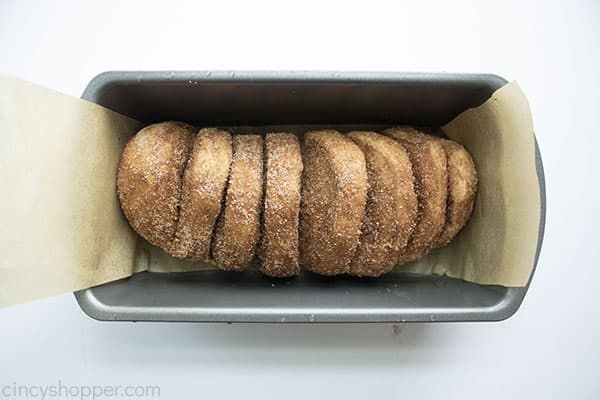 Set the loaf in a warm place for around half an hour while you get your oven preheating. We want our dough to rise a little bit before we bake it at 300 degrees for around 30-40 minutes.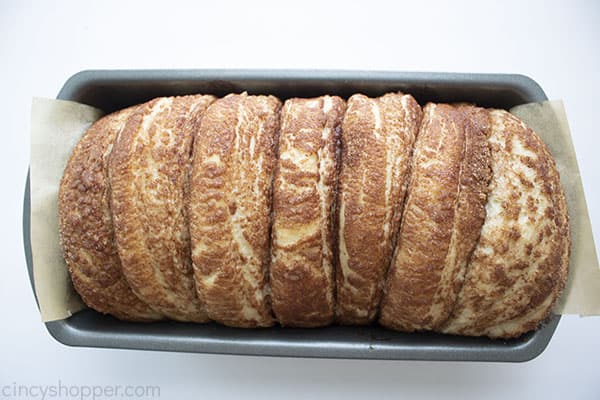 You'll know you're finished baking when your bread looks golden-brown and delicious! While you could dive in and enjoy this bread as is, it gets even better with a quick glaze.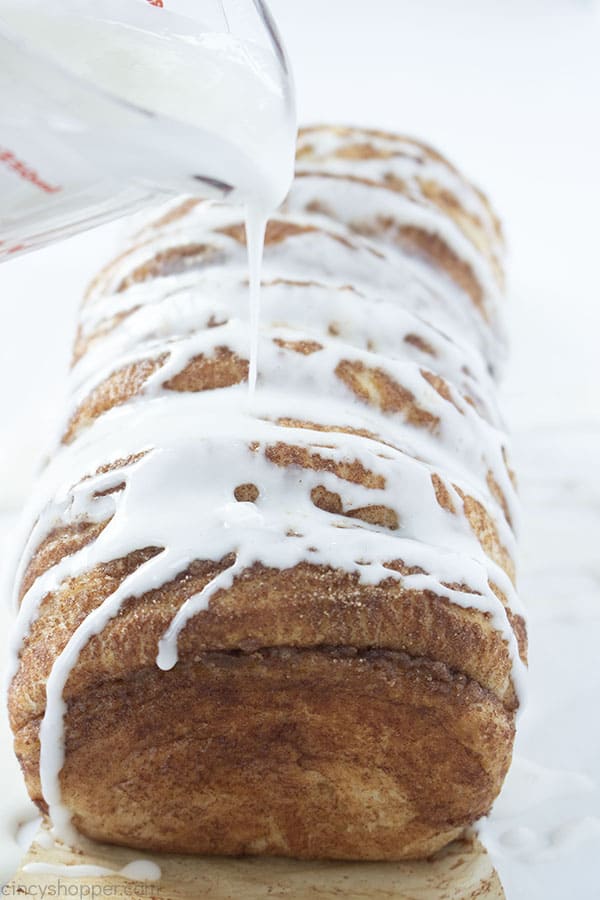 To make your glaze, slowly add in your milk to the powdered sugar in a small bowl and mix until no clumps of sugar remain. Add your milk slowly so you can control how thin your glaze is- thin it to your preference.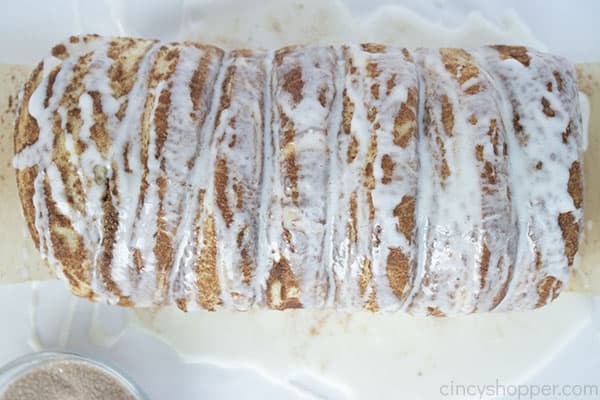 Using your parchment paper, lift your bread out of the loaf pan while it's still warm. Give it a drizzling of your homemade icing- you may want to do this in a rimmed baking sheet or on a parchment-lined countertop. Once you've gotten your cinnamon bread glazed, it's ready to pull apart and enjoy!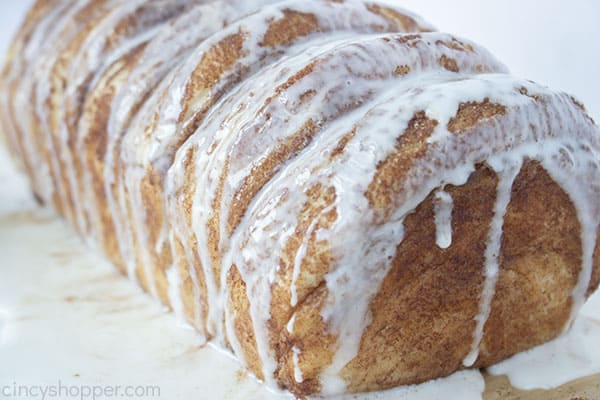 Recipe adapted from: Visit My Smokies!
Pull Apart Cinnamon Bread
Pull Apart Cinnamon Bread is a sweet breakfast or dessert recipe made easy with frozen bread dough. Tastes just like Dollywood's!
Ingredients
1

Frozen Bread Dough Loaf

1/2

cup

Sugar

1 1/2

tbsp

Cinnamon

1/2

stick Butter

melted

1

cup

Powdered Sugar

2

tbsp

Milk
Instructions
Line a 5x9x3" (approximate) with parchment paper. Set aside.

Allow dough to completely thaw.

In a bowl, combine sugar and cinnamon and whisk to mix completely.

Transfer mixture to a large plate and set aside.

Flour a cutting board and place your loaf on it.

Make 6-8 deep cuts into the loaf, being careful not to cut all the way through.

Thoroughly brush the loaf with the melted butter on all sides.

Transfer cinnamon sugar to a plate and roll in cinnamon mixture, pressing well into the deep cuts.

Place in the prepared loaf pan and set in a warm place to rise for 30 minutes.

Preheat oven to 300.

Bake for 30-40 minutes, until top is golden brown.

If bread is fully cooked tapping on bottom will make a hollow sound.

Place powdered sugar in a small bowl.

Slowly add milk, while stirring, to achieve desired consistency.

While bread is still warm, remove from pan and drizzle with glaze.
Nutrition
Calories:
513
kcal
|
Carbohydrates:
111
g
|
Protein:
7
g
|
Fat:
4
g
|
Saturated Fat:
1
g
|
Cholesterol:
1
mg
|
Sodium:
534
mg
|
Potassium:
23
mg
|
Fiber:
4
g
|
Sugar:
55
g
|
Calcium:
38
mg
|
Iron:
1
mg