Homemade Buckeye Candy is a chocolate and peanut butter sweet that looks like a buckeye nut. These bite-sized treats are so easy to make!
We've got something of a local specialty in store for you all today. Our Buckeye Candy looks just like buckeye nuts and tastes so good!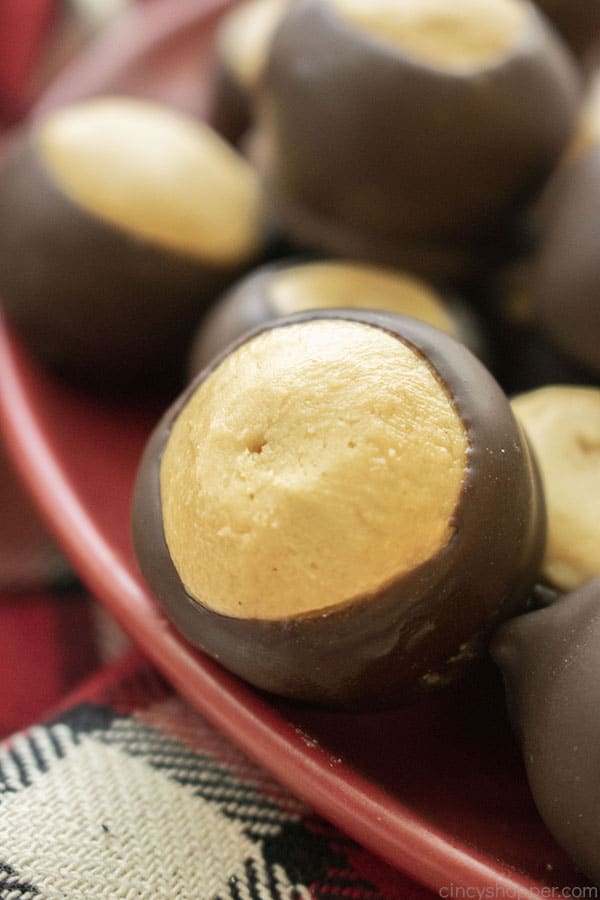 Homemade Buckeye Candy
Here in Ohio, we have this weird fascination with buckeyes. We proudly call ourselves the "Buckeye State," OSU named their football team the Buckeyes- it's a little weird. Without a doubt, one of the best things the buckeye name has been slapped onto are these delicious little candies!
Buckeye candy is a simple little treat that sees a soft peanut butter center coated in chocolate. That may sound too simple to taste any good but believe me, these things are addictive! Chocolate and peanut butter are such a perfect combo and Buckeyes strike a delicious balance. You won't be able to have just one…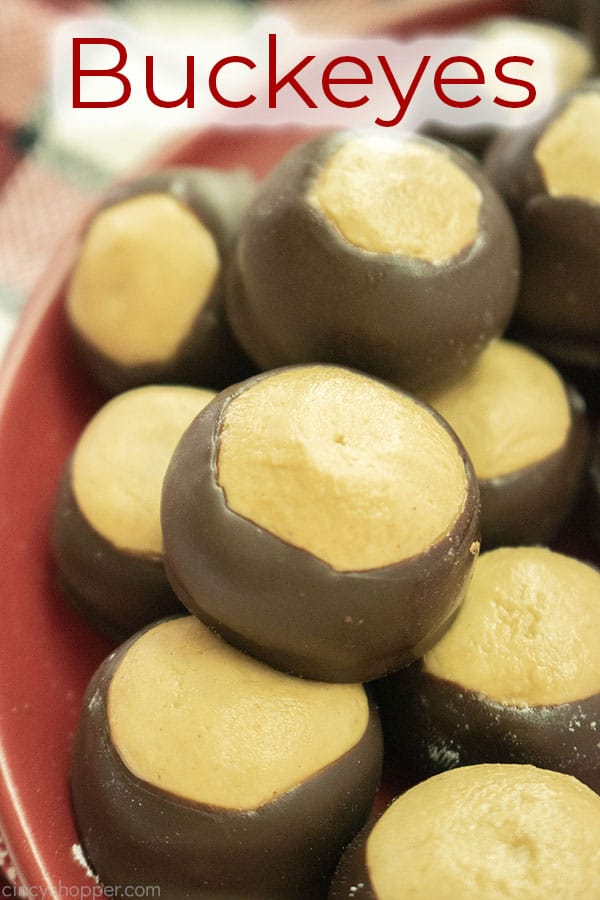 We hope you enjoy this recipe for Ohio Buckeyes. Buckeye candy is fun to make, tastes delicious, and makes for a great gift during the holiday season. Whip up a batch and share them with some friends! But try not to eat them all up first- ha ha!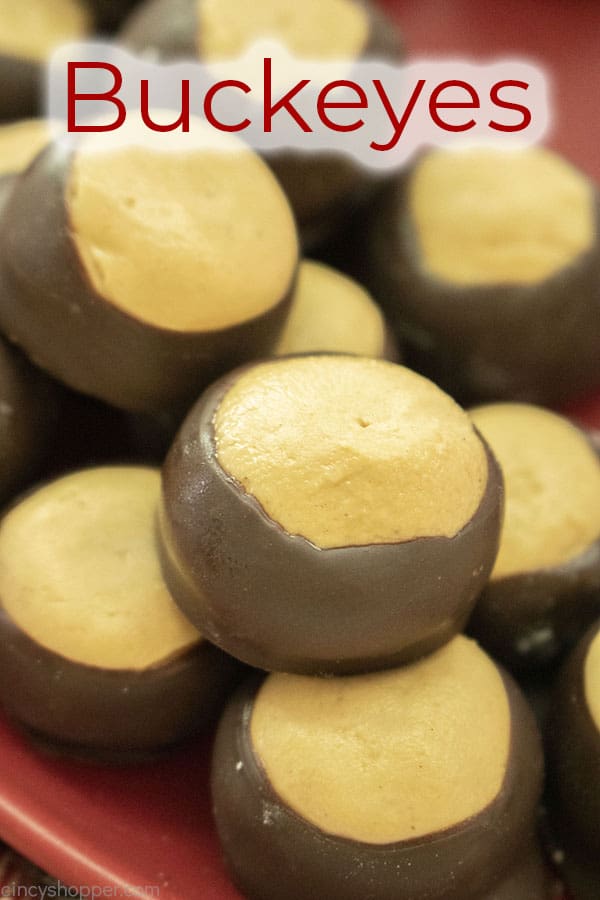 More Winter & Christmas Candy Recipes
Another round, bite-sized sweet that's great for gifting is our

Oreo Truffles

.

These treats have this creamy Oreo cookie center that only tests better when coated with a delicious chocolate coating

.

These 3-ingredient

Chocolate Covered Peanut Butter Crackers

are another seasonal treat that's easy to make

!

Once again, we've used that delicious combo of chocolate and peanut butter to make this simple-but-tasty sweet

.

Few winter candies are as timeless and loved as some simple

Butter Toffee

.

Chocolate and caramel flavors play off each other

perfectly

in this classic candy recipe

. Don't forget that nut topping!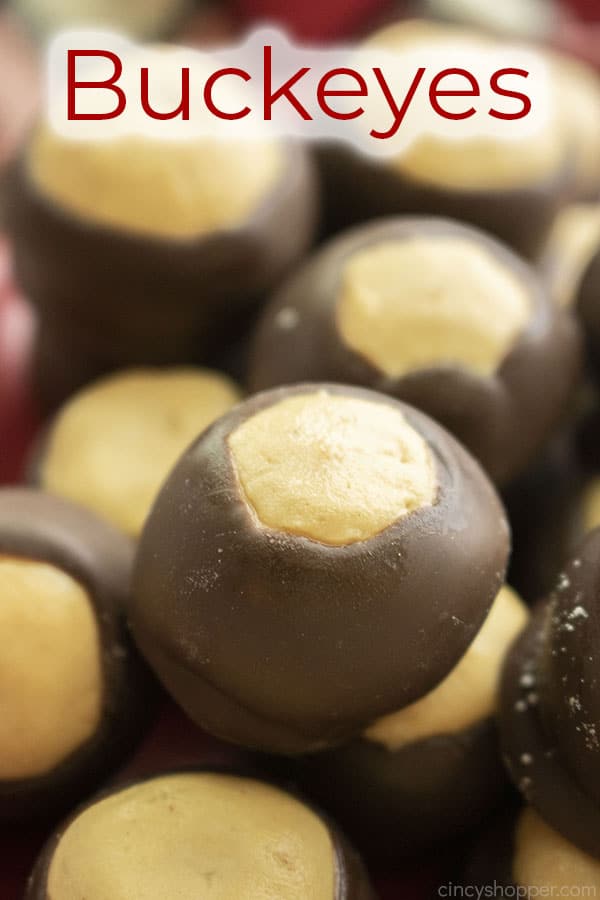 What is a Buckeye Candy? What's in it?
Semi-Sweet Chocolate Chips or a Chocolate Melting tray (like CandiQuick) – Obviously, avoid white chocolate if you want to keep your buckeyes looking like buckeyes…

Shortening – Like Crisco if you are using chocolate chips.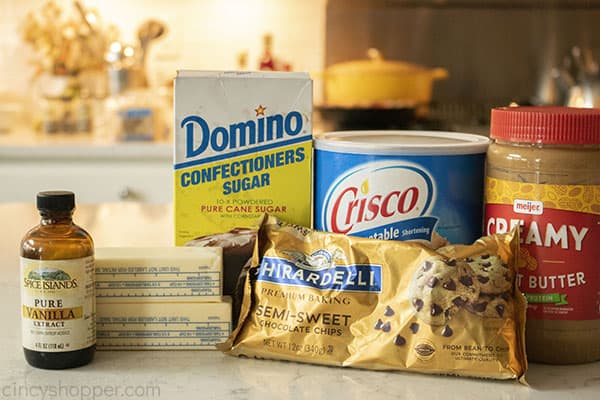 How to make Buckeyes
We'll start this recipe off by first making our buckeye candy filling. For that, first mix together your softened butter, peanut butter, and vanilla extract in a mixing bowl. Using something like an electric mixer makes this job really easy!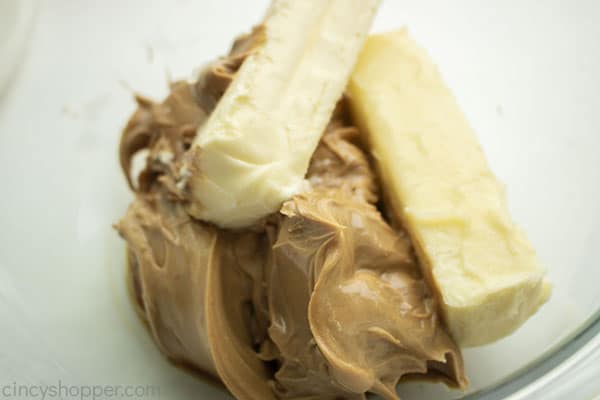 Next up, you need to gradually add the powdered sugar to this mixture. Ensure each dash of sugar is fully incorporated before adding in the next dash- and if your mixture is still wet or oily, add more sugar. Once all the sugar has been added, the resulting mixture should be solid enough to roll out into 1-inch balls. Once rolled out, place these balls onto a parchment-lined cookie sheet.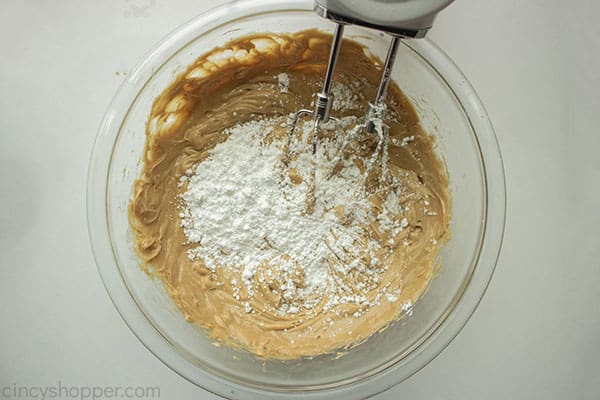 Stick a toothpick into the top of each ball before transferring the whole sheet over to the freezer to chill. We're going to let those peanut butter balls freeze for around 10 minutes before pulling and dipping in our chocolate coating. Speaking of the chocolate, use this time to get it ready! If using chips and shortening, combine in a microwave-safe bowl before microwaving and stirring in 30 second intervals. Do this until melted but not too thin. If you have one on hand, we actually prefer to use something like a CandiQuik tray instead- just follow the instructions on the packaging.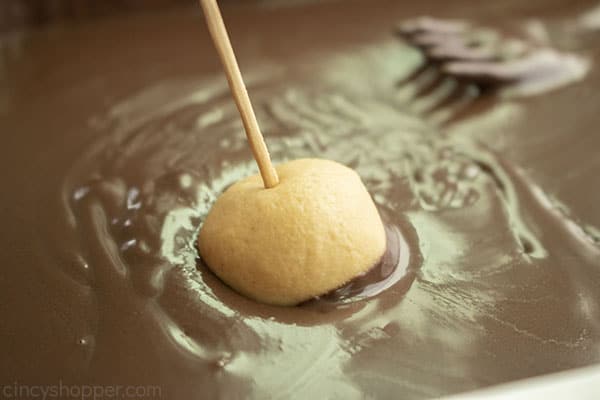 Using the toothpicks in the peanut butter balls, dip them into the melted chocolate and swirl them around to coat them. Make sure to leave that uncoated circle on the top! Once coated, shake off any excess before transferring back to the sheet. Repeat until all buckeyes are coated.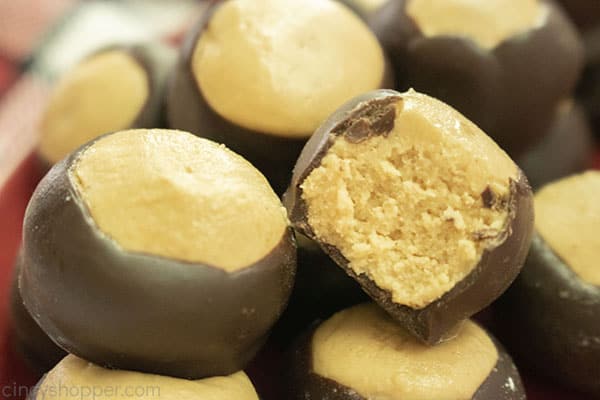 When you've coated all the buckeyes, you can transfer the sheet of them over to the fridge. You're going to let them sit in the fridge for several hours until that chocolate coating sets up. Once set, smooth over the whole where the toothpick was stuck in if you'd like before enjoying!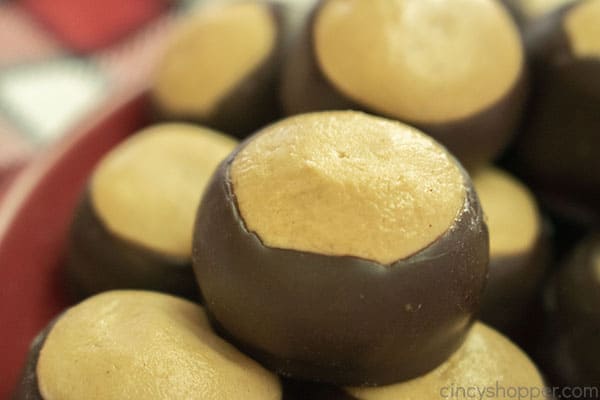 Buckeye Candy
Homemade Buckeye Candy is a chocolate and peanut butter sweet that looks like a buckeye nut. These bite-sized treats are so easy to make!
Ingredients
1 1/2

cup

Creamy Peanut Butter

1

cup

Butter

softened

1

tsp

Vanilla

4

cup

Powdered Sugar

4

cup

Semisweet Chocolate Chips

or CandiQuik tray

1/4

cup

Shortening

if using chips
Instructions
Line baking sheet with parchment paper and set aside.

Mix together peanut butter, butter, and vanilla.

Gradually add the powdered sugar, stirring until it is incorporated.

Roll into 1-inch balls and insert a toothpick in each.

Place on the prepared baking sheet.

Place in freezer until hard (about 10 minutes).

Combine the chocolate chips and shortening or if CandiQuik follow package directions.

Melt by microwaving for 1 minute, then stirring and repeating until smooth and melted.

Use the toothpick to dip into the chocolate and swirl to coat (leave a small circle uncoated on top of each).

Gently shake off excess and place back on sheet.

Refrigerate several hours until chocolate sets.

Remove toothpicks and smooth over the hole.
Notes
We have used both chocolate chips for our coating and also chocolate melting trays. The trays work best. They are easy and less mess and cleanup.
Nutrition
Calories:
208
kcal
|
Carbohydrates:
19
g
|
Protein:
3
g
|
Fat:
14
g
|
Saturated Fat:
7
g
|
Cholesterol:
11
mg
|
Sodium:
70
mg
|
Potassium:
133
mg
|
Fiber:
2
g
|
Sugar:
15
g
|
Vitamin A:
121
IU
|
Calcium:
13
mg
|
Iron:
1
mg