If you are a fan of Red Lobster Cheddar Bay Biscuits you are going to want to try this CopyCat Red Lobster Cheddar Bay Biscuit recipe. These biscuits are so perfect and easy to make right at home. I am not a seafood fan but would frequent Red Lobster with my hubby for years (or local restaurant just closed for some reason). My favorite item at Red Lobster was the Cheddar Bay Biscuits. I will admit there were a few times that I actually requested to go for dinner at Red Lobster just because I love the biscuits.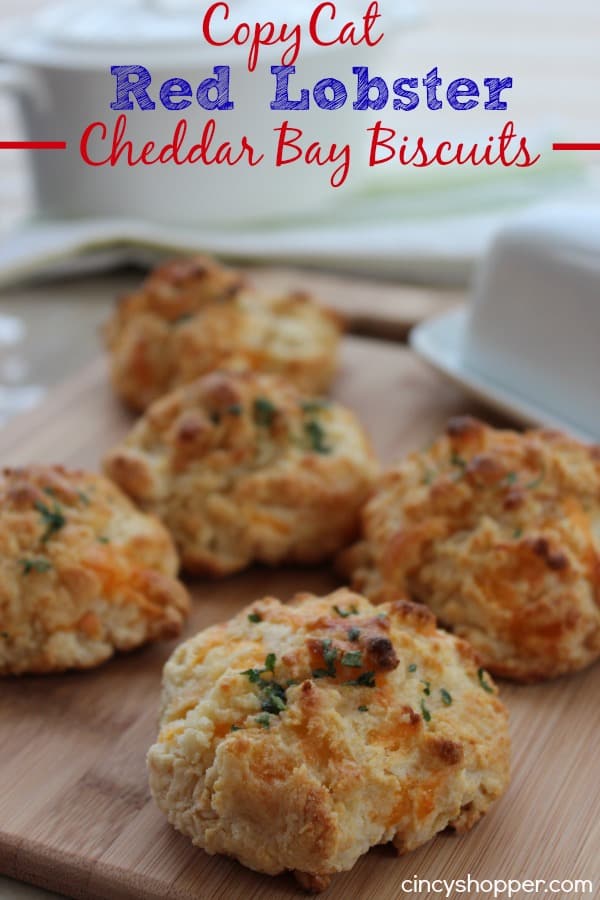 CopyCat Red Lobster Cheddar Bay Biscuits
I was quite surprised how easy it is to copycat the Red Lobster Cheddar Bay Biscuit Recipe. Bisquick is the key ingredient to get the right flavors which surprised me.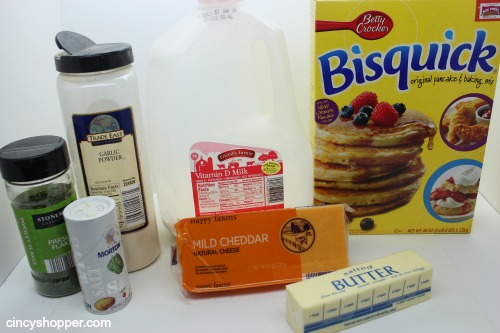 INGREDIENTS (yield 9 biscuits)
BISCUITS:
2 1/2 cup Bisquick baking mix
4 tbsp cold Butter
1 cup Sharp Cheddar Cheese, grated
3/4 cup cold Milk
1/4 tsp Garlic Powder
TOPPING:
2 tbsp Butter, melted
1/2 tsp Garlic Powder
1/4 tsp Dried Parsley Flakes
pinch Salt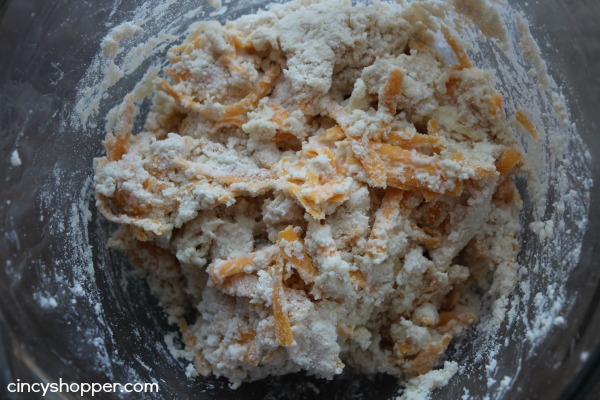 DIRECTIONS
Preheat oven to 400.
Combine Bisquick and cold butter. Leave larger pieces. There should be small chunks of butter pea sized.
Add cheddar, milk and 1/4 tsp garlic.
Mix by hand until combined, but don't over mix.
Drop 9 equal portions onto greased cookie sheet.
Bake for 15-17 minutes or until tops are lightly browned.
Melt 2 tbsp butter in a bowl.
Stir in garlic powder and parsley flakes.
Spread garlic butter on top of biscuits.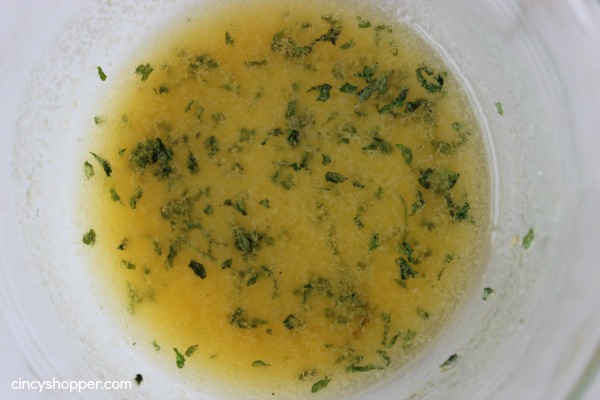 This biscuit recipe was a huge hit at our house yesterday afternoon. I ended up having to make a second batch. I also had to promise to make some again this weekend. Now that we have a great recipe, I do not think I will be asking to go to Red Lobster, ha ha.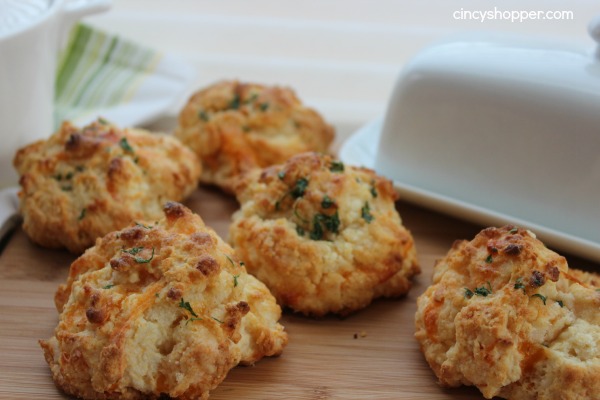 Be sure to give this CopyCat Red Lobster Cheddar Bay Biscuit Recipe a try and tell me what you think of it. Be sure to also check out my CopyCat Wendy's Chili Recipe I shared last week that was SO good.
Adapted from Todd Wilbur's copycat recipe.