Classic Meatloaf is a timeless and juicy dish packed with flavor! This recipe with a tangy ketchup glaze makes an easy and simple dinner.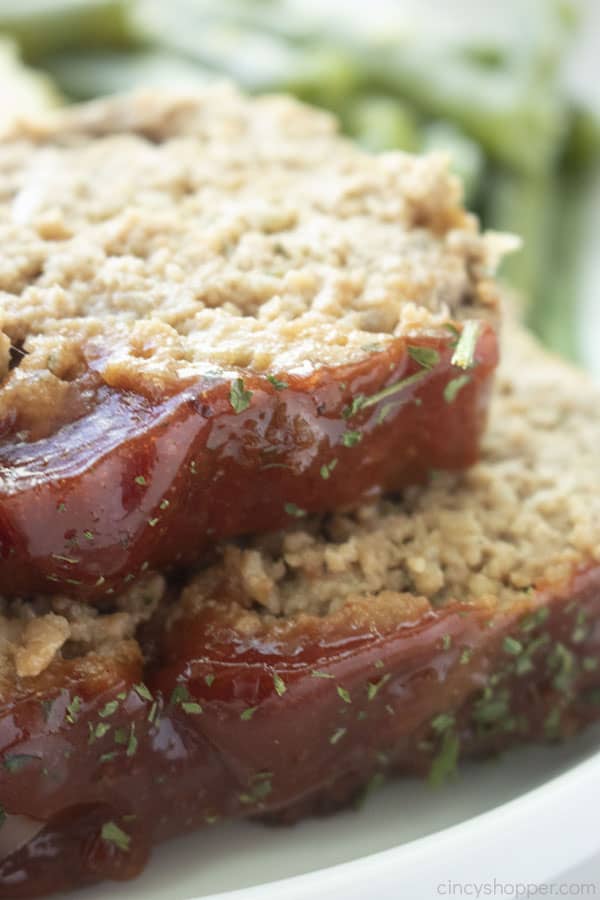 Classic Meatloaf
Meatloaf is always on the menu- At least here in our house! This is because meatloaf is such a simple but delicious recipe that you can whip up without too much difficulty. You usually have to put in a lot of work and constantly babysit your meal to get a lot of flavor out of it- not with meatloaf!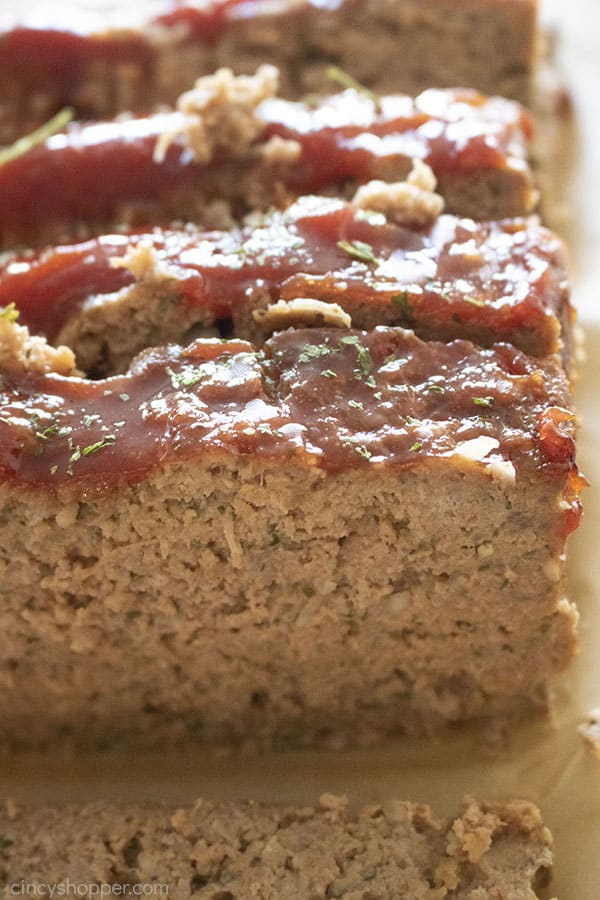 Meatloaf is usually as simple as mixing your ingredients together, forming it into a loaf pan, and letting it bake. It's easy- which means near-anyone can prep and make it- but it also takes plenty of stress out of making dinner for the family!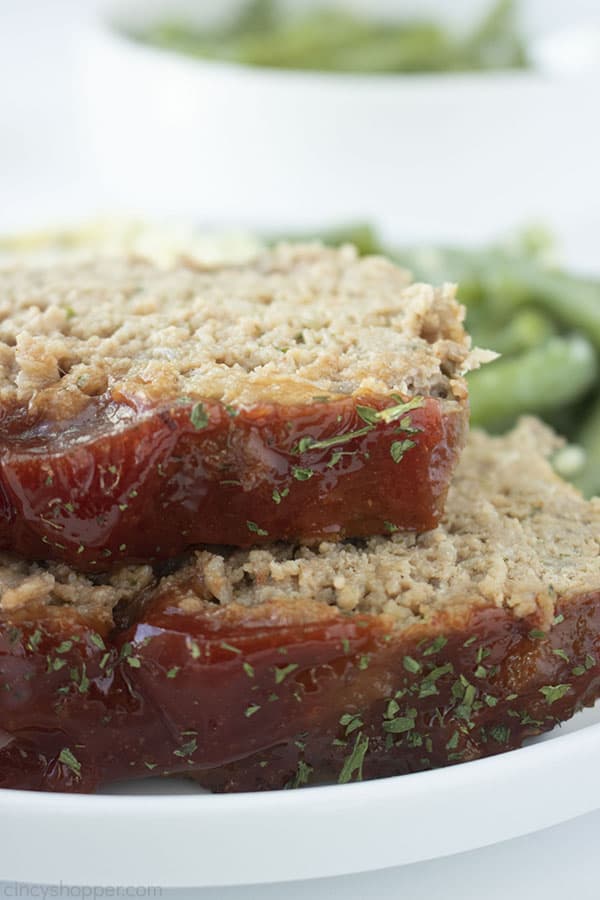 The real appeal is just how tweakable meatloaf is! You can make all sorts of small changes that'll make it a favorite for all the picky eaters at the table. For example, we used saltines in place of something like panko bread-crumbs or oatmeal- just something we prefer! You could dice your onions or mince them fine. Most importantly, you could do like we did and use more convienent ingredients: jarred garlic and dried herbs or spices.
Whatever ingredients you end up using, the actual process of cooking the meatloaf is easy- giving you plenty of time to prepare sides. Pair this meatloaf recipe with something like our Best Mashed Potatoes or our more recent Garlic Green Beans.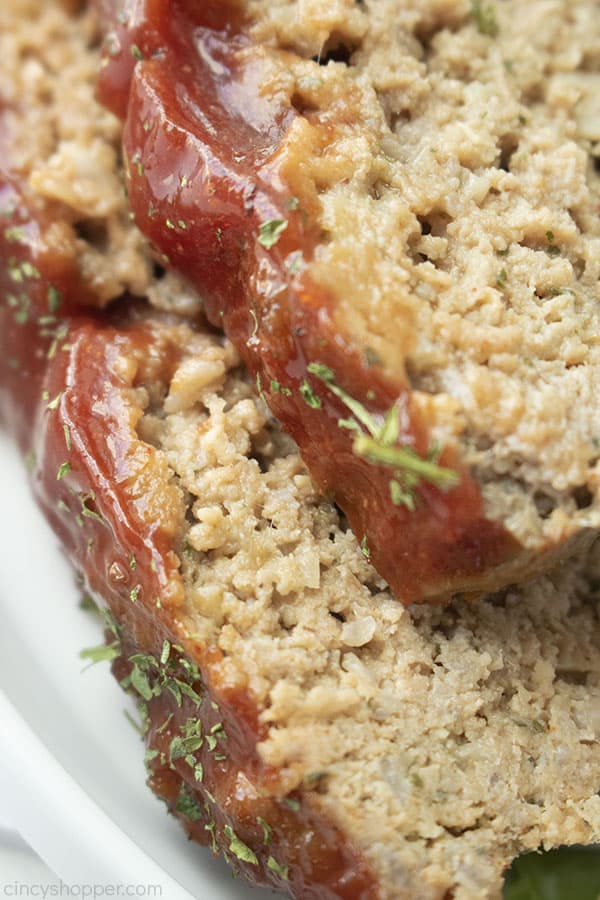 I'm certain you'll find that this is one of the juicest and most tender meatloaf recipes you've ever come across. If you're interested in making this bite-sized, you could bust out a muffin pan and make something like our Meatloaf Cupcakes Recipe. Whatever size you make this dish, keep this recipe handy so family looks forward to meatloaf night for years to come!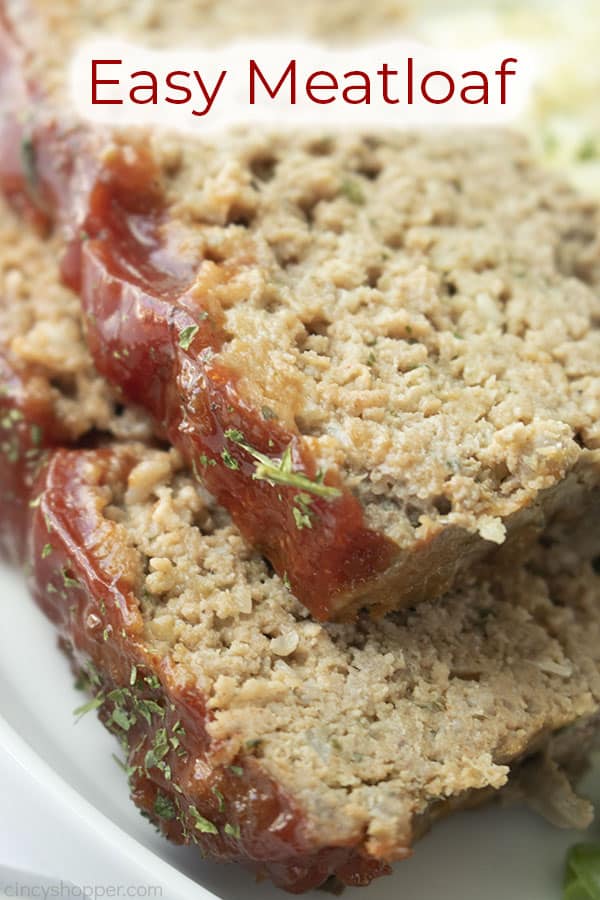 Ingredients for Our Classic Meatloaf Recipe
There's two separate batches of ingredients to work with here: one for the meatloaf itself…
Ground Beef – You'll likely want to use something leaner, like an 85/15 lean-to-fat.

Saltine Crackers – You'll find a lot of different meatloaf recipes that use something "bread-y" here

. If you don't like the sound of crackers, feel free to sub in some panko bread crumbs or something similar.

Minced Garlic – You could sub in whole garlic here and mince it yourself. We wanted to keep the recipe easy, so we reached for the jarred stuff.

Spices – I encourage you to find the right spice blends that work for you. We ended up using salt & pepper, paprika, and parsley flakes.
…and another for the ketchup glaze you'll be dressing the loaf with…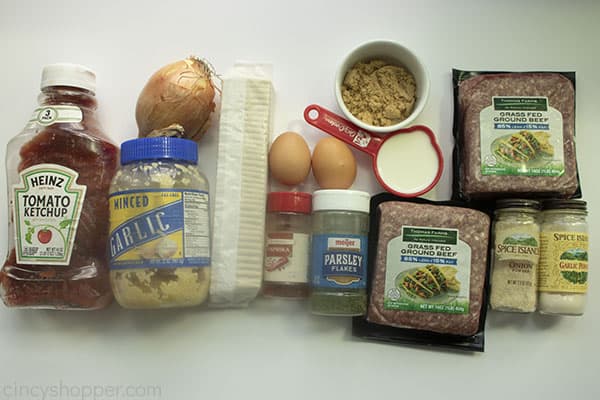 How to Make Our Meatloaf
This meatloaf has a very "set-it-and-forget-it" kind of recipe. Before you get the loaf mixed and shaped, you have to do a little bit of prep. First, the onions: you can either dice them real fine or toss them into a food processor. Don't leave your pieces too big or the meatloaf will get too crunchy.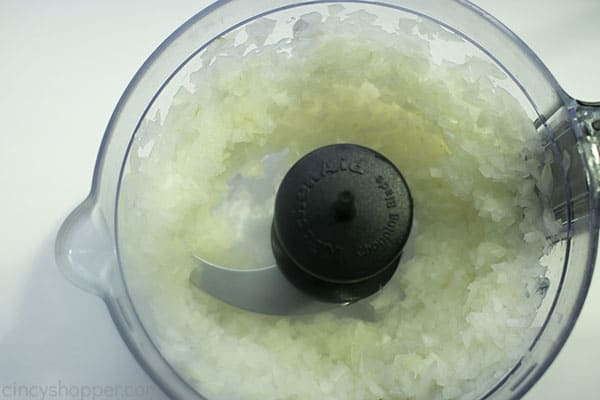 Next, you'll want to get your crackers pre-crushed. I'd recommend tossing them into a food processor after the onions.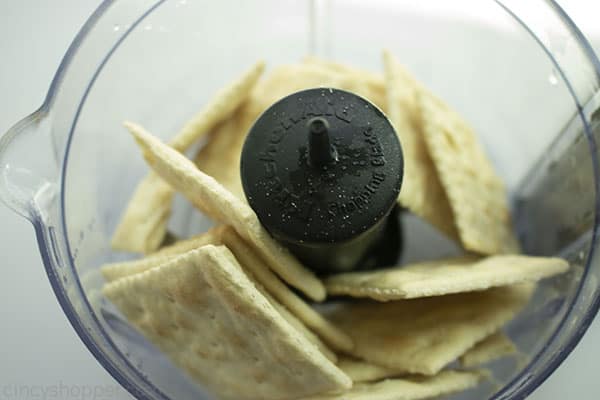 There- all your ingredients are ready! Just toss all the ingredients for the loaf into a large mixing bowl and mix well.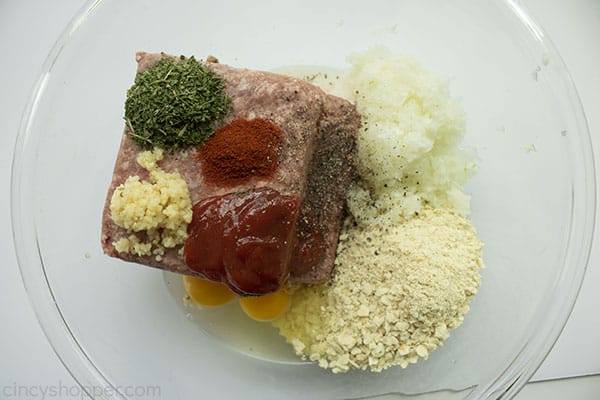 I should warn you: DON'T OVER-MIX YOUR MEATLOAF. Over-mixing will make your meatloaf tough and unfriendly.
Once that's mixed well enough, you're going to put it into a parchment-paper-lined 9×3 loaf-pan. You could cook it on a baking sheet- which might make it a bit crispier- but we prefer baking it in a loaf pan. Once pressed into the pan, pop it into the oven to bake.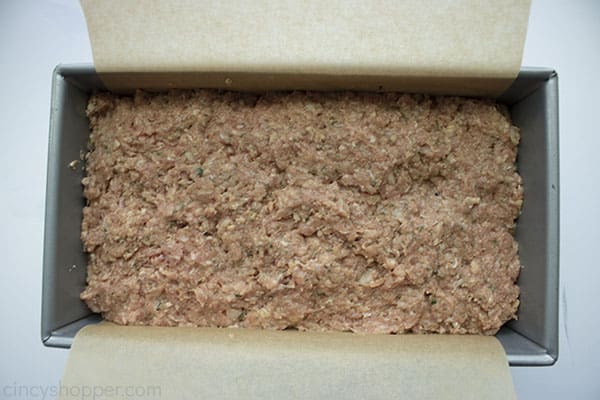 That's going to take a little while to bake so you can start on your sauce. The sauce is easier than the loaf: just toss your ingredients into a mixing bowl and mix away! No need to worry about over-mixing here.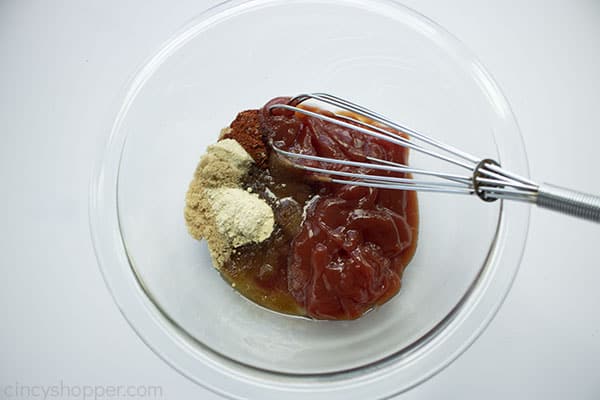 Sometime after you're done mixing the sauce, your meatloaf's first stint in the oven should be about done. Here, you're going to pull it from the oven, drain the grease and give it a quick dressing with your glaze.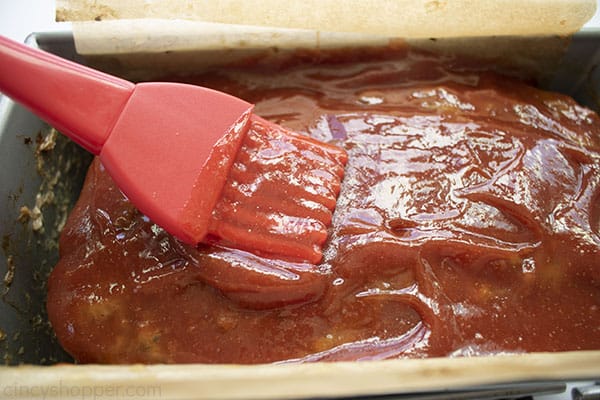 Once you've dressed the loaf, pop it back into the oven for that glaze to bake on. It shouldn't take too long- maybe another 15 minutes or so.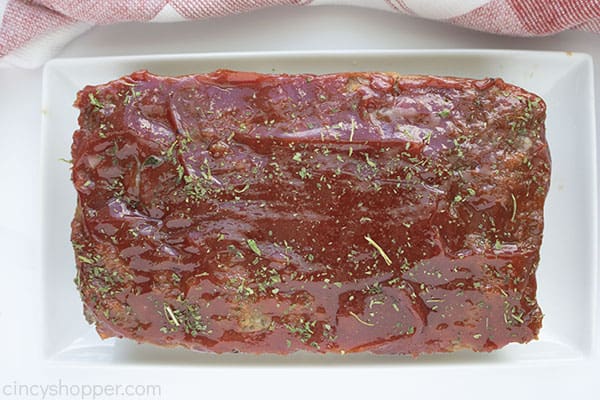 Fairly soon, your meatloaf will finish cooking! Give it a little time to rest before cutting and serving. An optional extra step is to drizzle your meatloaf slices with a bit of the leftover liquid in the bottom of your pan. It's not necessary though- on it's own, this meatloaf is juicy and delicious and certain to be a favorite!
Classic Meatloaf
Classic Meatloaf is a timeless and juicy dish packed with flavor! This recipe with a tangy ketchup glaze makes an easy and simple dinner.
Ingredients
Meatloaf:
2

lb

Lean Ground Beef

1

medium Onion

diced

1/2

sleeve Saltine Crackers

crushed

1/3

cup

Milk

2

large Eggs

2

tbsp

Ketchup

1

tbsp

Minced Garlic

1

tbsp

Parsley Flakes

1 1/2

tsp

Salt

1/2

tsp

Pepper

1/2

tsp

Paprika
Sauce:
3/4

cup

Ketchup

2 1/2

tbsp

Brown Sugar

1

tsp

Garlic Powder

1/2

tsp

Onion Powder

1/4

tsp

Salt

1/4

tsp

Pepper
Instructions
Cut a piece of parchment paper to fit inside a 9x5" loaf pan. Place in pan and set aside.

Preheat oven to 375.

Combine all meatloaf ingredients in a large bowl. Mix until well blended.

Shape mixture into loaf shape and gently press into prepared pan.

Bake for 40 minutes, then drain grease from pan.

Combine all sauce ingredients in a small bowl and mix until blended.

Spread sauce evenly over top of meatloaf.

Bake additional 15 to 20 minutes.
Nutrition
Calories:
353
kcal
|
Carbohydrates:
26
g
|
Protein:
37
g
|
Fat:
10
g
|
Saturated Fat:
4
g
|
Cholesterol:
150
mg
|
Sodium:
1235
mg
|
Potassium:
748
mg
|
Fiber:
1
g
|
Sugar:
14
g
|
Vitamin A:
297
IU
|
Vitamin C:
5
mg
|
Calcium:
61
mg
|
Iron:
5
mg