Slow Cooker Apple Butter is a delicious topping you need for breakfast. This apple jam is perfect on toast, biscuits, and everything between!
Apple Butter has always been one of our favorite breakfast spreads and it's so easy to make in a slow cooker or crockpot. For some of our favorite traditional apple desserts, check out Apple Cobbler and Traditional Apple Crisp!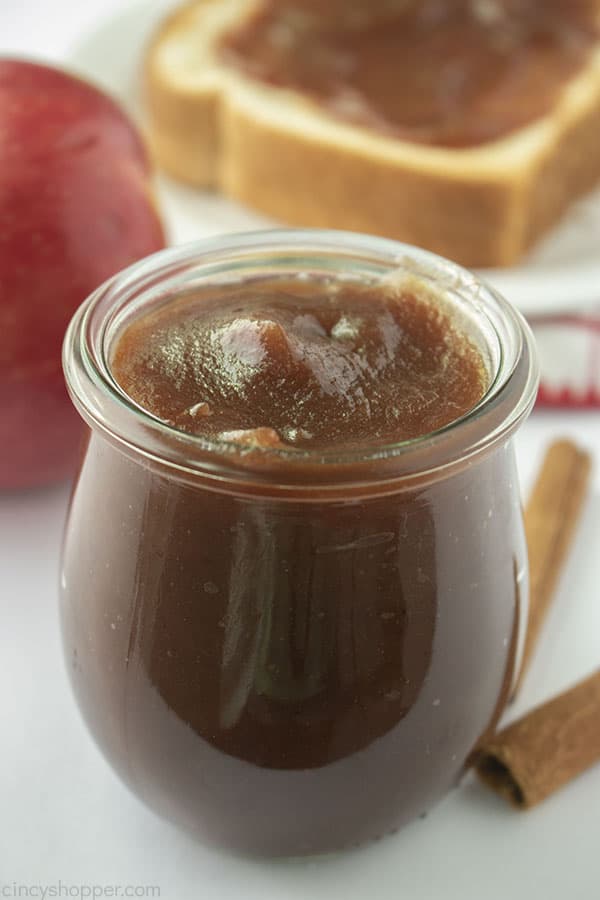 Slow Cooker Apple Butter
One of the quickest ways to spruce up breakfast and make it something special is to serve up a delicious spread, butter, or jam. A good spread or jam tastes great on whatever toasts or biscuits you've got at the breakfast table. Who doesn't love something sweet in the morning? While there are plenty of these spreads you could fix up, few are as simple and delicious as Slow Cooker Apple Butter.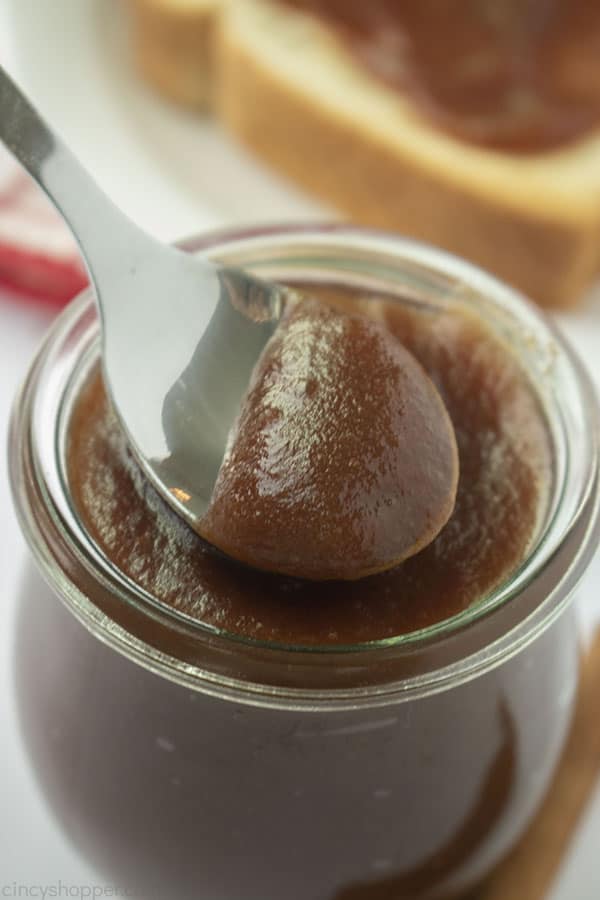 Apple Butter Jam has been around for centuries as a way to get the most out of your apples. By cooking apples and down and caramelizing them into this jam-like spread, you're able to make something delicious that'll last for months if stored properly. I doubt you'll let your apple butter sit that long: this stuff tastes good on near-anything. Spread on toast, biscuits, scones, croissants- there's even recipes online for apple butter pork chops!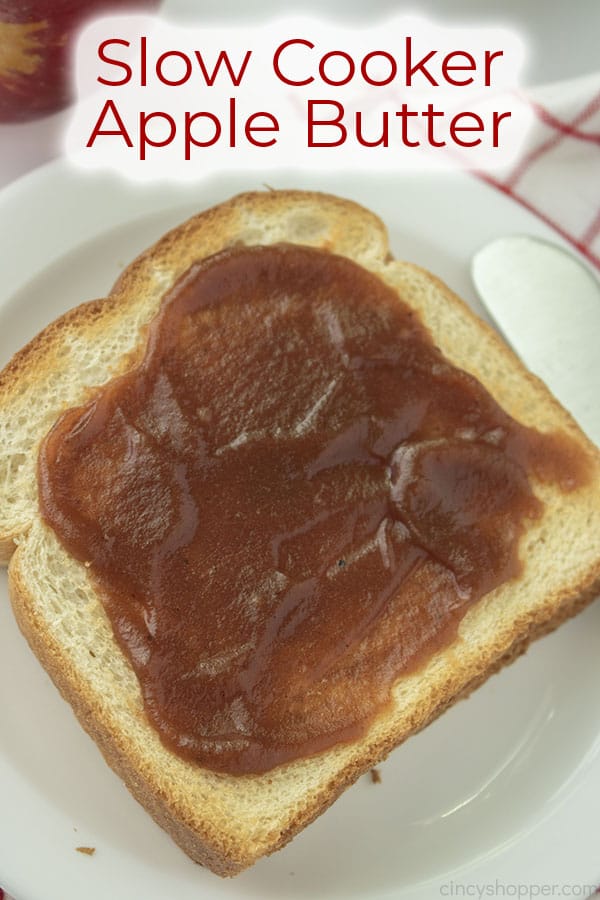 Apple butter is delicious- plain and simple- and it's so easy to make some with your slow cooker or crockpot. We've got all the basic stuff covered in the recipe below: the best apples for apple butter, how long apple butter lasts, et cetera. Just follow along and make some of this stuff up: we're certain this stuff is going to be your go-to spread or topping this fall season!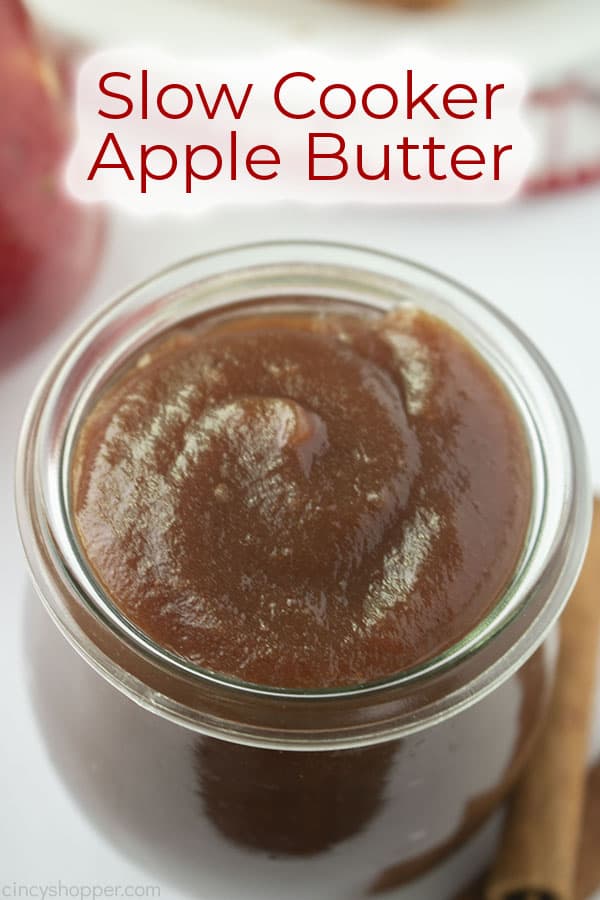 Enjoyed this recipe? Try these other apple recipes next!
You can make Apple Butter from scratch, but you can also make

Homemade Apple Pie Filling

!

Store-bought pie filling works in a pinch but it's hard to beat our homemade pie filling recipe made with fresh apples and baking spices

. So easy to make too- give it a try and you'll never want to go back to the stuff from the grocery!

Once you've made some of our filling, put it to use in some

Apple Hand Pies

. This is such a delicious and simple recipe that's perfect as a sweet breakfast, snack, or dessert! Quick, easy to make, and tasty with a sugary glaze.

For something really comforting, you've gotta try making our

Apple Fritters

!

This is an easy, old-fashioned, deep-fried dessert full of fresh apples and cinnamon flavors

.

Why run to somewhere like Dunkin Donuts or Krispy Kreme when you can makes these delicious treats homemade

?!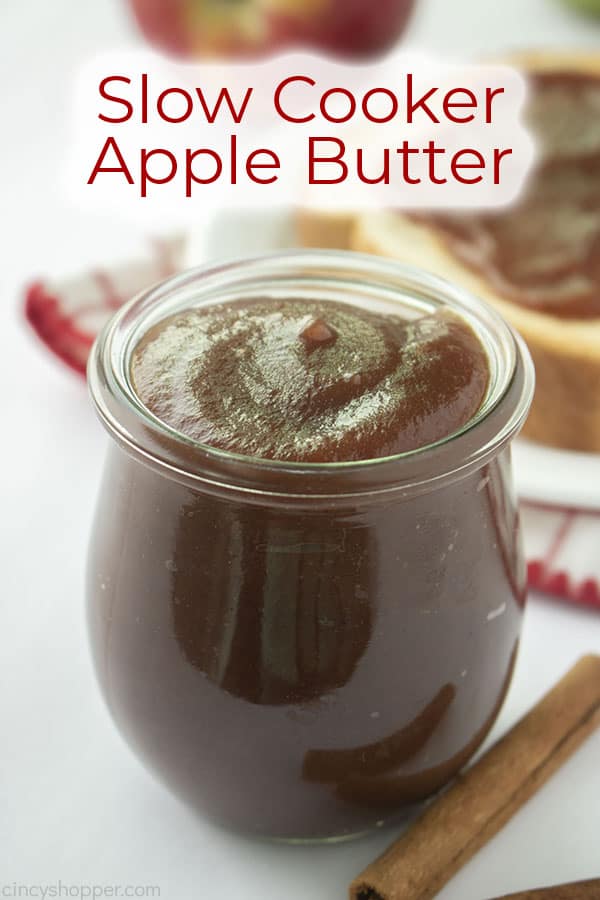 Slow Cooker Apple Butter Ingredients
Apples

– The best apples for apple butter are going to be the softer and sweeter ones.

Fuji and Golden Delicious apples are two great examples of apples to use: soft and sweet, they'll break down easily and add extra sweetness to our apple butter

.

Feel free to experiment though: since our Slow Cooker Apple Butter is going to cook for a while, almost any apple you throw in will end up breaking down

.

Sugar

Spices

– Go with some of your favorite fall and baking spices. We used some cinnamon, cloves, nutmeg, and

just

a touch of salt.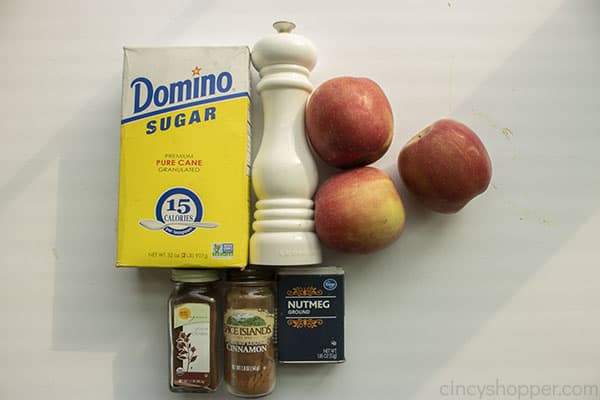 How to make Apple Butter
Don't worry, the slow cooker will do most of the work for you. Here's how the recipe is going to go:
Core and slice your apples

before

adding to a slow cooker

.

Top with sugar and spices

.

Cook on high for 1 hour

.

Reduce heat to low

and let

cook for 10-12 hours

, until dark brown.

Blend to remove lumps

.

Allow to

cook uncovered for another 1-2 hours

until thickened to preference.

Cool

and

refrigerate in air-tight containers

.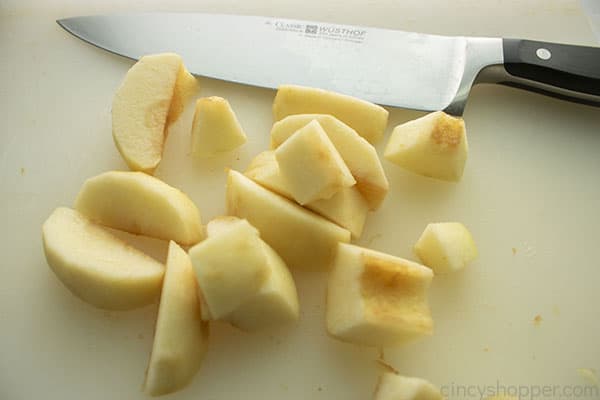 There's just a bit of prep work you have to do before starting. After coring, peeling, and slicing your apples, mix up the sugar and spices.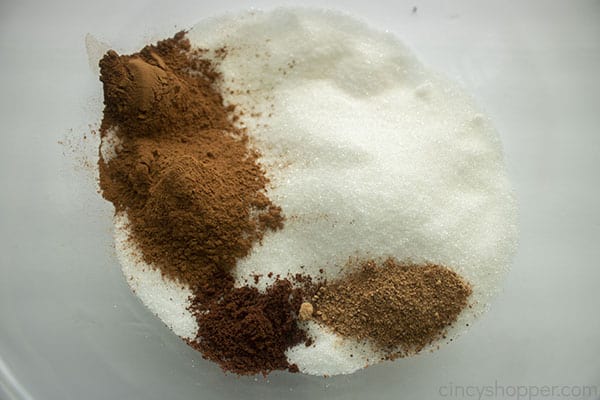 Toss your apples into the slow cooker and pour the spiced sugar over top. Put the lid on and cook on high for an hour before dropping the heat down to low and letting cook for another 10-12 hours. Be patient- it's worth it!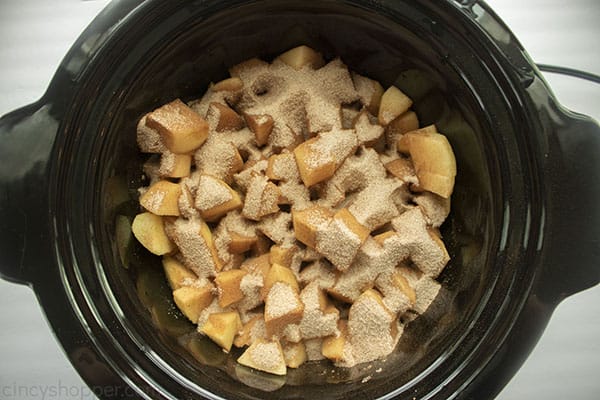 Half a day later, and your apples will have cooked down into a lumpy, dark-brown mush. To blend, either use an immersion blender or process in batches in a normal blender.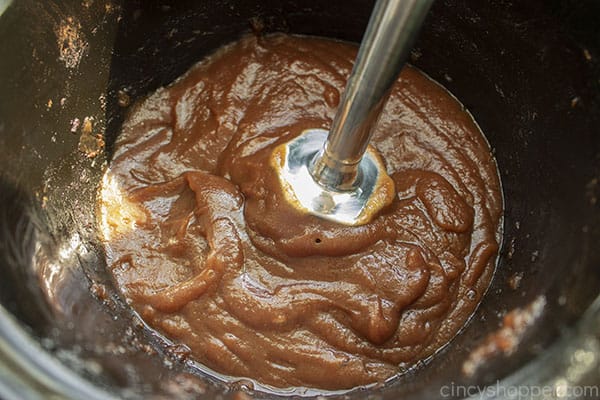 Keep the cover off your slow cooker and let the apple butter cook- on low- for another hour or two. In this time, it'll start to thicken up a bit. When it's thickened to your liking, cut the heat and let your apple spread cool for a bit.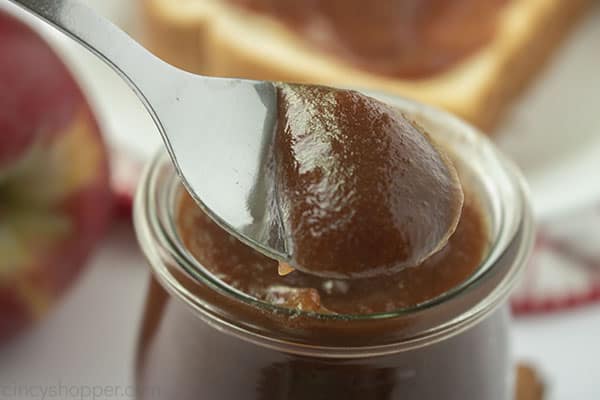 Once cooled, you're free to enjoy your apple butter! For storage, transfer to an air-tight container and keep in the fridge. If you're wondering "how long does apple butter last," know that it could be safe to eat for up to a year in the fridge- it'll last a while! For best taste, though, try to enjoy within 3-6 months of making.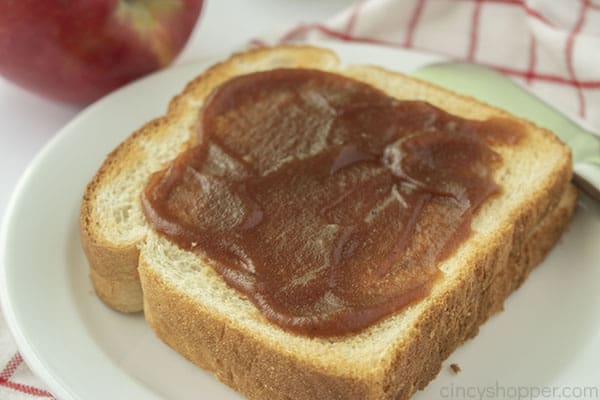 Slow Cooker Apple Butter Recipe
Slow Cooker Apple Butter is a delicious topping you need for breakfast. This apple jam is perfect on toast, biscuits, and everything between!
Ingredients
3

lb

Apples

1

cup

Sugar

2

tsp

Cinnamon

1/4

tsp

Cloves

1/4

tsp

Nutmeg

1/8

tsp

Salt
Instructions
Core, peel and chop apples.

Place in slow cooker.

Mix together remaining ingredients and pour over apples.

Cook on high for 1 hour.

Reduce to low and cook for 10-12 hours until mixture turns dark brown.

Use immersion blender to remove lumps or process in blender in batches.

Cook uncovered for 1-2 hours until mixture thickens.

Allow to cool.

Transfer to airtight containers and store in refrigerator.
Nutrition
Calories:
93
kcal
|
Carbohydrates:
24
g
|
Protein:
1
g
|
Fat:
1
g
|
Saturated Fat:
1
g
|
Polyunsaturated Fat:
1
g
|
Monounsaturated Fat:
1
g
|
Sodium:
19
mg
|
Potassium:
93
mg
|
Fiber:
2
g
|
Sugar:
21
g
|
Vitamin A:
47
IU
|
Vitamin C:
4
mg
|
Calcium:
8
mg
|
Iron:
1
mg