Liver and Onions is a rich, savory dinner dish I learned from my mother. We hope you enjoy her old fashioned liver and onions recipe!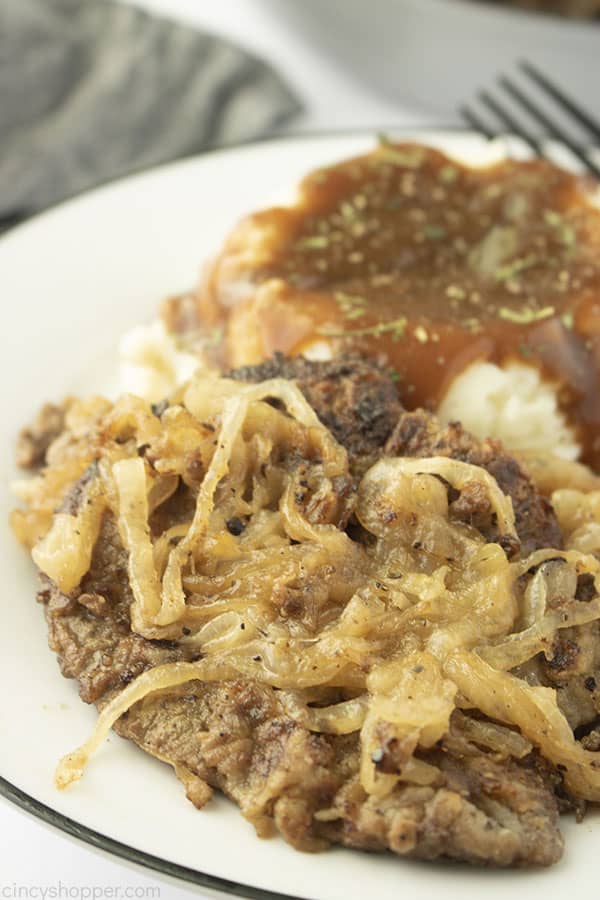 Liver and Onions
Growing up, I fondly remember the many times my mother used to whip up a delicious plate of beef liver with onions. Helping her through this old fashioned recipe- eventually learning to make it all by myself- is a fond memory of mine. My mother, since then, has passed but I'm glad to say that her comforting beef liver recipe has continued to be a favorite of mine! I've even gotten the kiddos to help out just like I used to.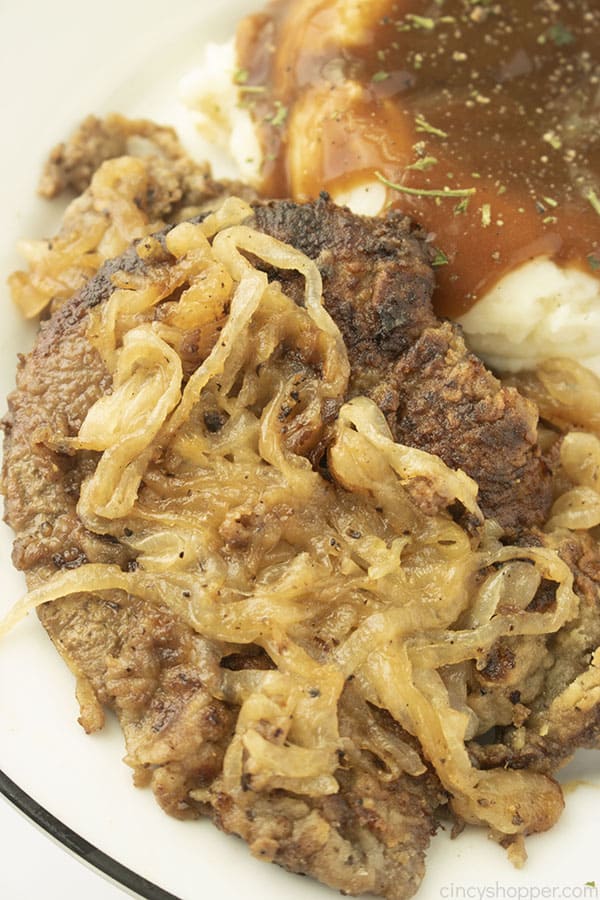 Mom appreciated simplicity in the kitchen, and this recipe- despite all of it's flavor and richness- is amazingly simple. Soften some onions- maybe snack on a few like I used to- while your liver soaks, dredge the beef, and fry it up! In a short time, dinner is ready! Delicious beef paired with all our favorite sides- all on the cheap too, thanks to beef liver's low cost.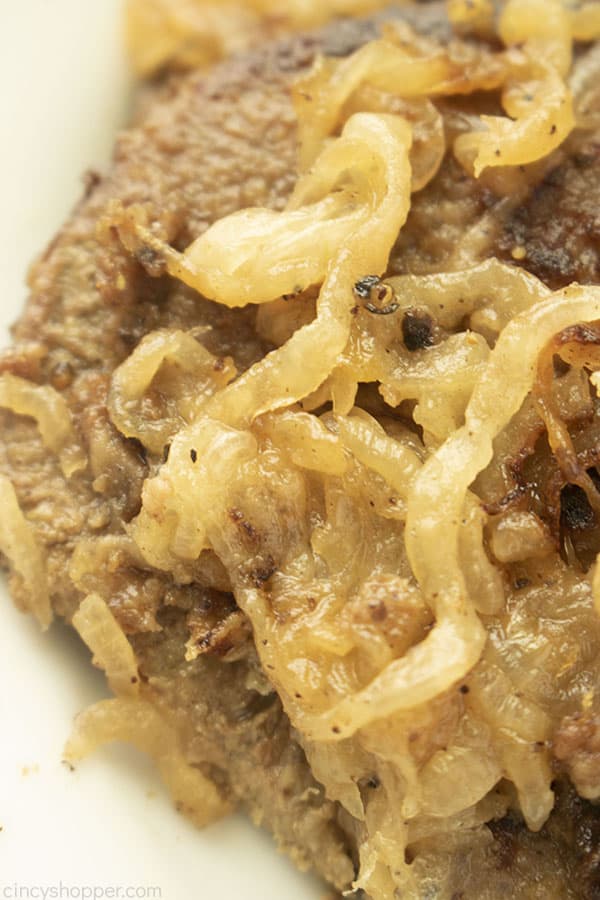 While our beef liver recipe here is good on it's own, it gets even better when paired with some classic sides.
The Best Mashed Potatoes

are our go-to side whenever we make Liver and Onions. Rich and creamy potatoes meet rich and savory liver- it's a match made in heaven!

With or without potatoes, a little

Easy Brown Gravy

goes a long way in

really

ramping up the flavor in our liver. Our savory sauce here is easy to make and only needs 5 ingredients.

Some veggies are also great to pair with this old fashioned recipe, and

Southern Green Beans with Bacon

are our top pick

!

This simple side is

incredibly

tender and crazy delicious with added bacon and onions

.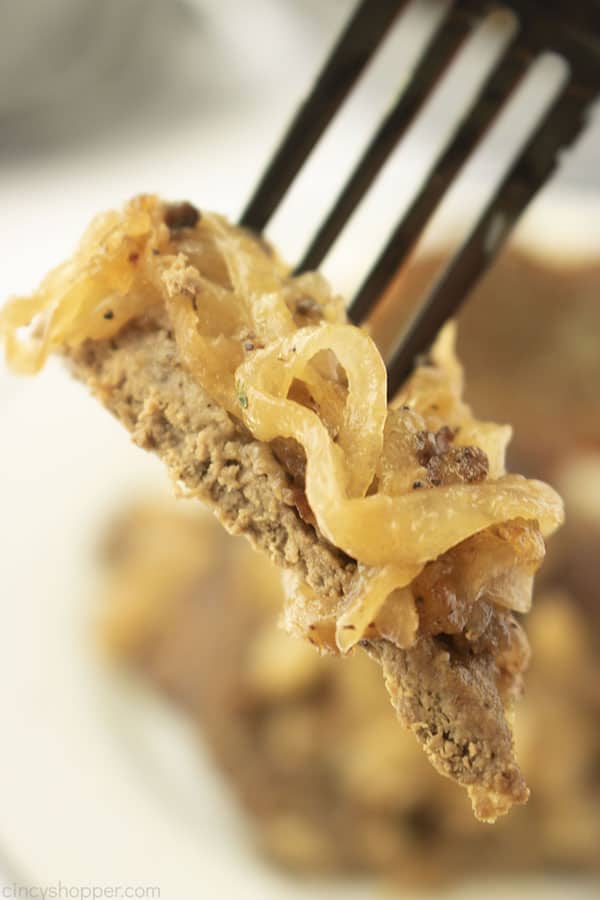 Beef Liver & Onions is one of my favorite recipes and I hope it becomes one of yours too. We'll have plenty of notes close to the end of this recipe for how to get the most out of this dish so please read to the end! Follow everything right and you'll have a new recipe we know you'll make time-and-time again.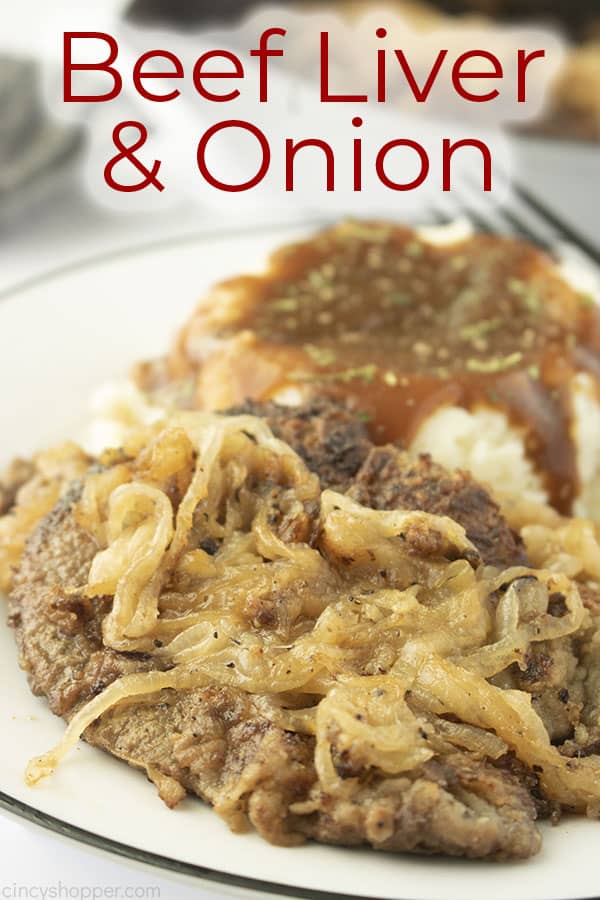 Ingredients for Beef Liver with Onions
Onions – Vidalia onions are the usual pick for this recipe.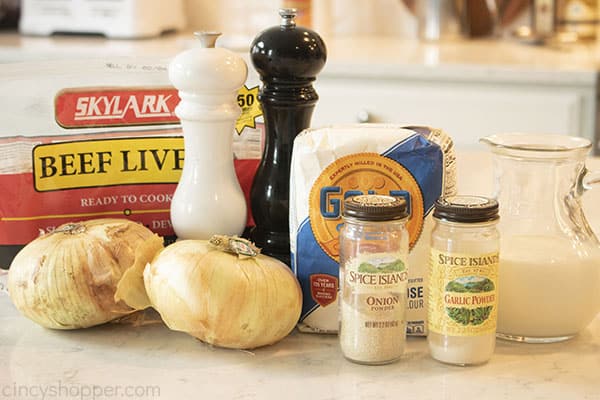 How to cook Liver and Onions
Before anything else, you want to get your liver soaking in milk. It'll need to sit in there for around half-an-hour, which gives us enough time to work on all of our other ingredients. We'll explain the milk in a bit- just rinse your liver slices real quick and drop them in…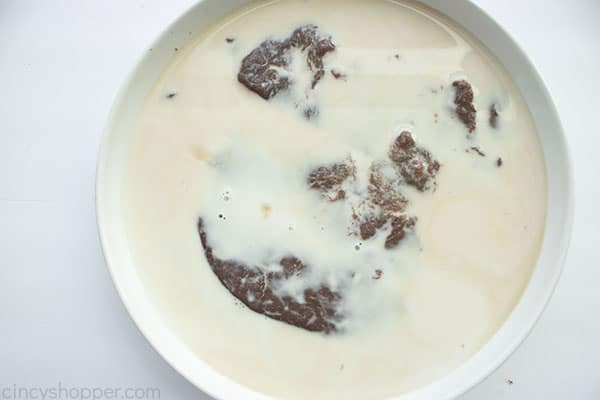 On another plate, get all of your dry ingredients together and whisk them until blended. This will serve as our dredge when it's time to fry our beef!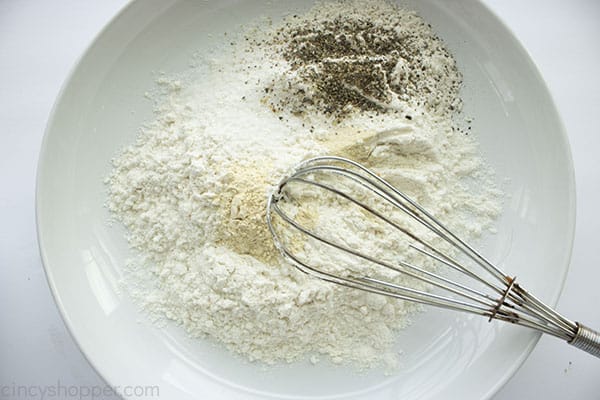 For our onions, you'll want to get them sliced fairly thin. A mandoline will make quick work of them, but a good chef's knife will also work just as well.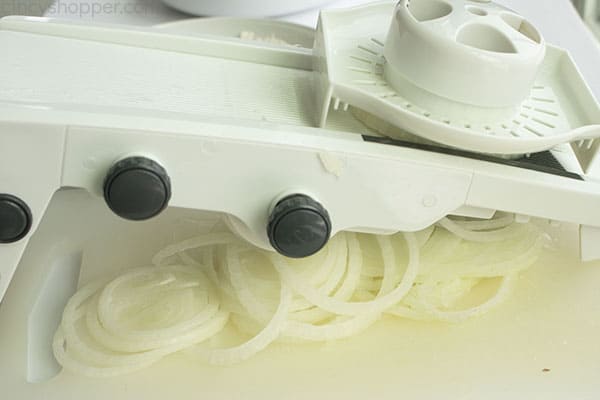 While you could just toss your onions into the skillet, a little pat of butter goes a long way in making your onions taste even better.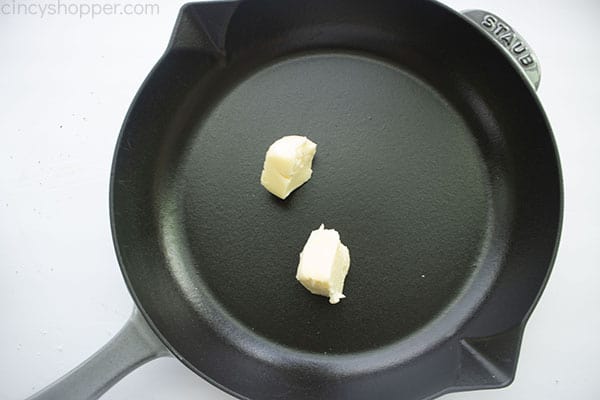 Butter or not, toss your onions into the skillet and allow to cook over medium-high heat. Hit them with salt and pepper as desired and cook until they become soft and tender.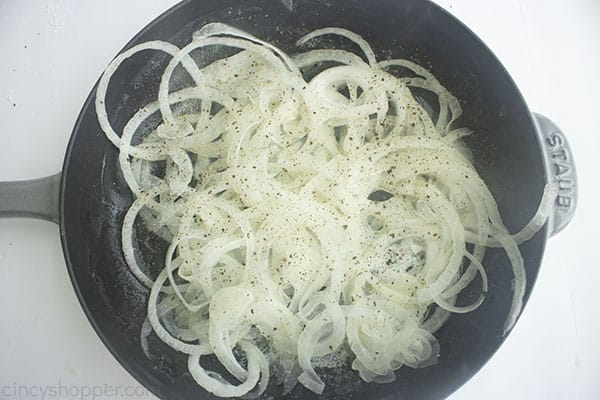 After dealing with your onions, it should be about time for us to pull our liver from the milk. Shake any excess moisture your beef and then dredge it in your mix from earlier.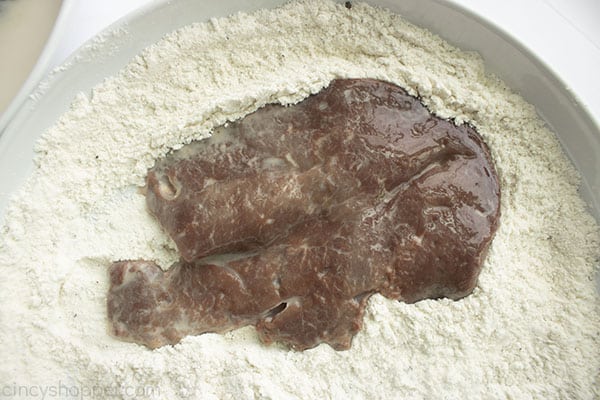 When you start pan-frying your liver, you'll definitely want to use plenty of butter- a few tablespoons. Get that butter melted before tossing your dredged livers into the pan.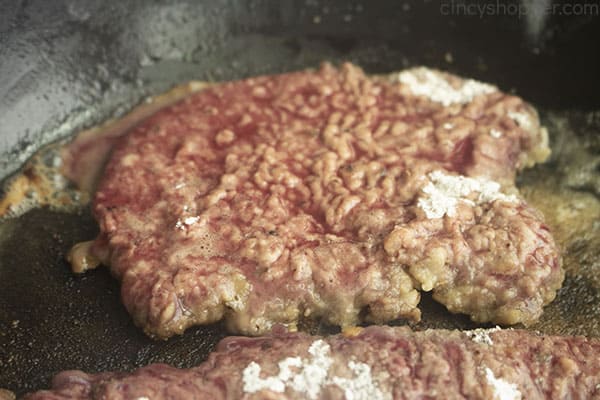 Now keep a close eye on your beef! To start, you'll want to cook either side of it until browned. After that, you'll want to knock the heat down to medium or medium-low. Top your livers with your sauteed onions from earlier while they finish cooking. Be careful not to overcook! Once cooked through, serve and enjoy.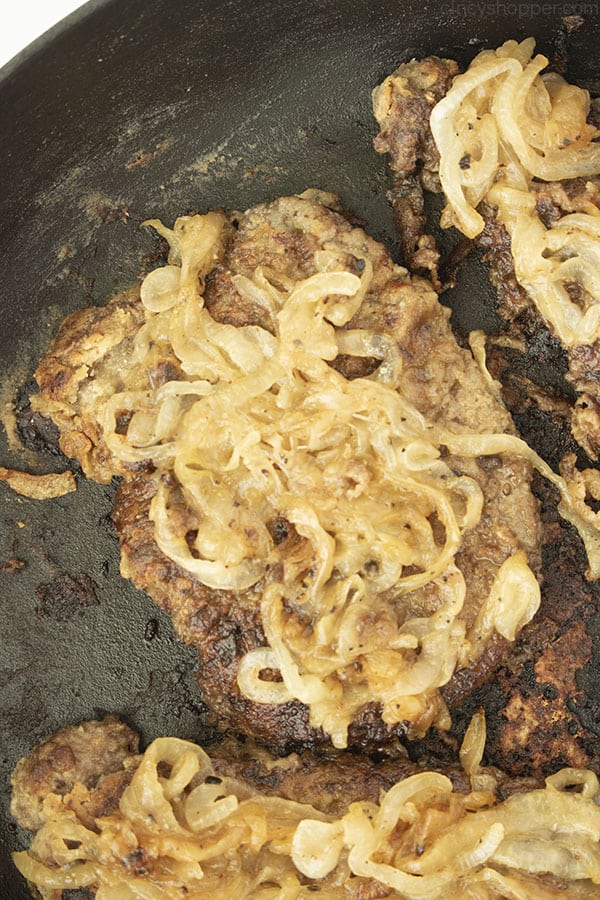 Why do you soak liver in milk before cooking?
Beef liver has a reputation of tasting terrible- almost metallic- when not made properly. The liver has a fun job processing toxins in the body, and it's not weird to imagine it picks up some odd flavors doing its job. Soaking your liver in milk allows some of the harsher tastes to leach out of your beef, ultimately making it taste more pleasant.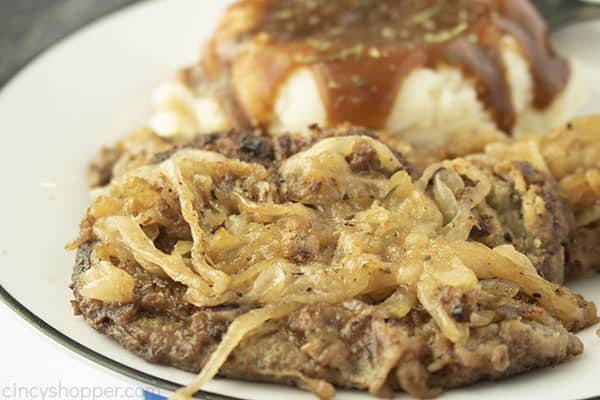 Is Liver and Onions good for you?
As someone who had this dish plenty growing up- and still enjoys it even today- I haven't caught anything from eating beef liver. If you want the full break-down on beef liver, this page from Heartstone Farm explains if beef liver is good or bad for you. The quick-and-dirty of what's explained there is that beef liver is vitamins and nutrient dense. You can, however, have too much of a vitamin, and so beef liver is best reserved for one or two meals a week.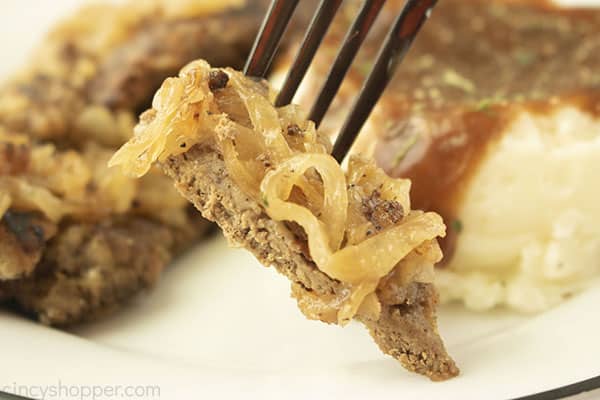 How to know when liver
is cooked
?
Cooking beef liver can be a little tricky. Undercook it and you have a somewhat-raw meal. Overcooked, and the texture is just all wrong! An easy way to know when your liver has finished cooking is to slice one open while cooking. Personally, I feel it's cooked perfectly once all of the pink on the inside has just disappeared!
Beef Liver and Onions
Liver and Onions is a rich, savory dinner dish I learned from my mother. We hope you enjoy her old fashioned liver and onions recipe!
Ingredients
1

lb

Beef Liver

sliced

3/4

cup

Milk

1

cup

Flour

1/4

tsp

Salt

1/4

tsp

Black Pepper

1/4

tsp

Onion Powder

1/4

tsp

Garlic Powder

4

tbsp

butter

divided

1

Vidalia Onion

thinly sliced into rings
Instructions
Pour milk in shallow bowl.

Gently rinse liver slices and place in a milk bowl.

Soak for 30 minutes.

Combine the flour, onion powder, garlic powder, salt and pepper in a shallow dish. Whisk to combine. Set aside.

Melt 1 tablespoons of butter over medium heat in a large skillet.

Add onion to skillet and saute them in butter until soft

Remove onions to a separate dish and set aside.

Add remaining butter to skillet and increase temperature to medium high.

Drain liver and dredge both sides of each slice in the prepared flour mixture.

Place dredged liver in the skillet.

Cook until brown on the bottom. Turn and cook on the other side until browned.

Reduce temperature to medium and place sauteed onions on each slice.

Cook a little longer as desired. Be careful to not overcook. I like my liver just so all the pink inside is gone.
Nutrition
Calories:
849
kcal
|
Carbohydrates:
74
g
|
Protein:
57
g
|
Fat:
35
g
|
Saturated Fat:
19
g
|
Cholesterol:
694
mg
|
Sodium:
704
mg
|
Potassium:
1094
mg
|
Fiber:
3
g
|
Sugar:
13
g
|
Vitamin A:
39182
IU
|
Vitamin C:
11
mg
|
Calcium:
164
mg
|
Iron:
14
mg