French Toast is a classic breakfast or brunch dish that's easy to make delicious. Follow along with our recipe for the best French Toast!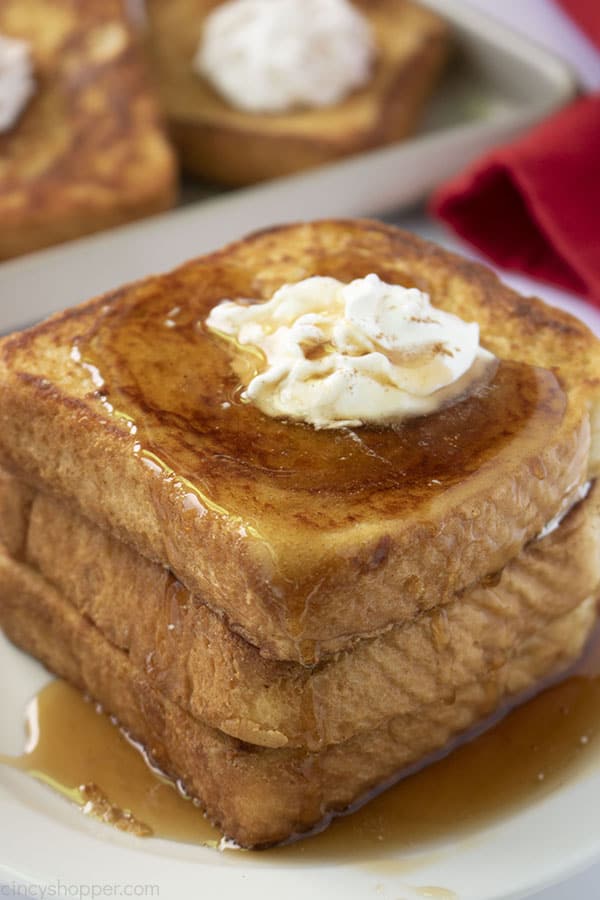 French Toast
There always seems to be some mornings where I have this crazy sweet tooth. Already I can tell, bacon and eggs ain't gonna cut it for breakfast- I need something sugary. Real quick, I realize there's only one thing that's going to satiate this craving: French Toast. Thankfully, over the years, I've worked out what I think is the best French Toast recipe you can find!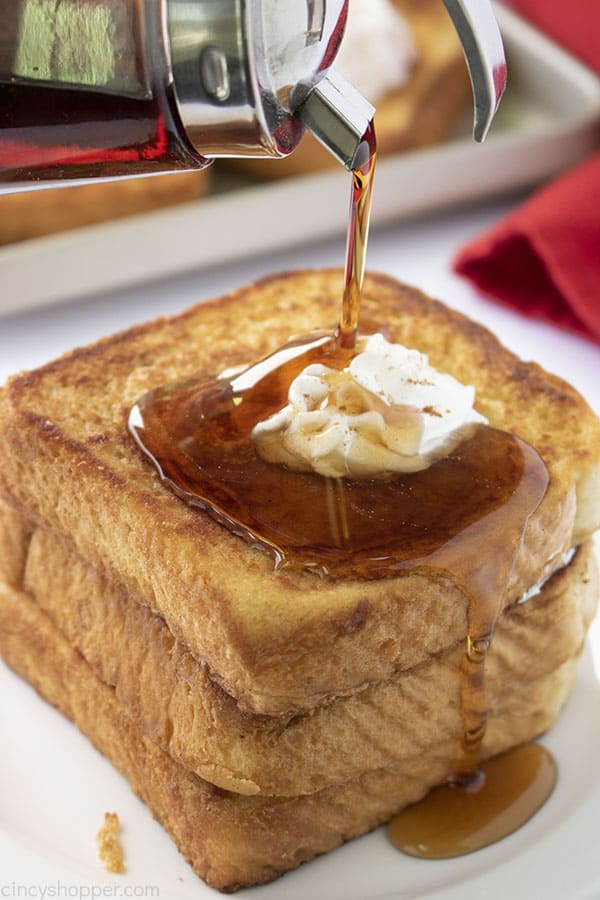 There's plenty of recipes for the breakfast and brunch classic online that could use a little improvement. Some folks run their skillets or griddles too hot and run the risk of burning their dish. Others go and soak their toast in the batter for 10, 15, maybe even 20 or 30 seconds in their batter! Most breads just turn to mush by that point. We feel we've got it just right: our batter is perfect, we plunge into batter just long enough, and we cook our toast on medium heat. All of these come together to make the perfect French Toast!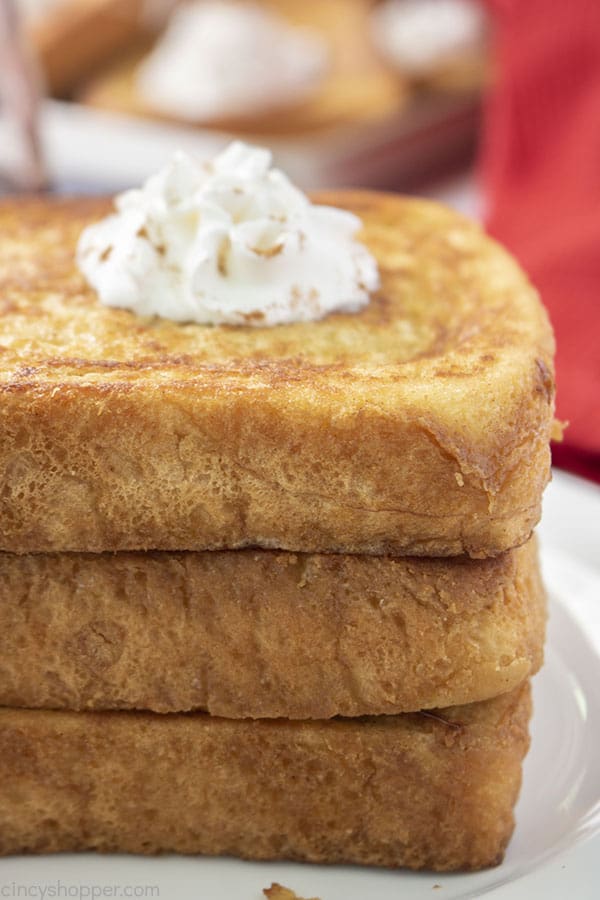 This French Toast recipe isn't the only sweet breakfast or brunch recipe we've got on deck. Here are a few more dishes to crave that morning sweet tooth!
If you're looking for something you can whip up the night before, our

French Toast Cups Recipe

can sit in the fridge overnight

.

Once your alarm goes off, get oven warmed up, add a quick crumble topping, and let these delicious-smelling bites bake

!

This recipe might not be the best for serving a big crowd. For a big party or family gathering, serve up

Apple Overnight French Toast Casserole

! Apples make this tasty casserole recipe the perfect dish for a holiday breakfast.

Apples aren't exactly your favorite fruit?

Well, our

Bananas Foster French Toast Casserole

might be the sweet breakfast casserole you're needing

. Delicious, caramelized banana slices take this brunch dish to the next level!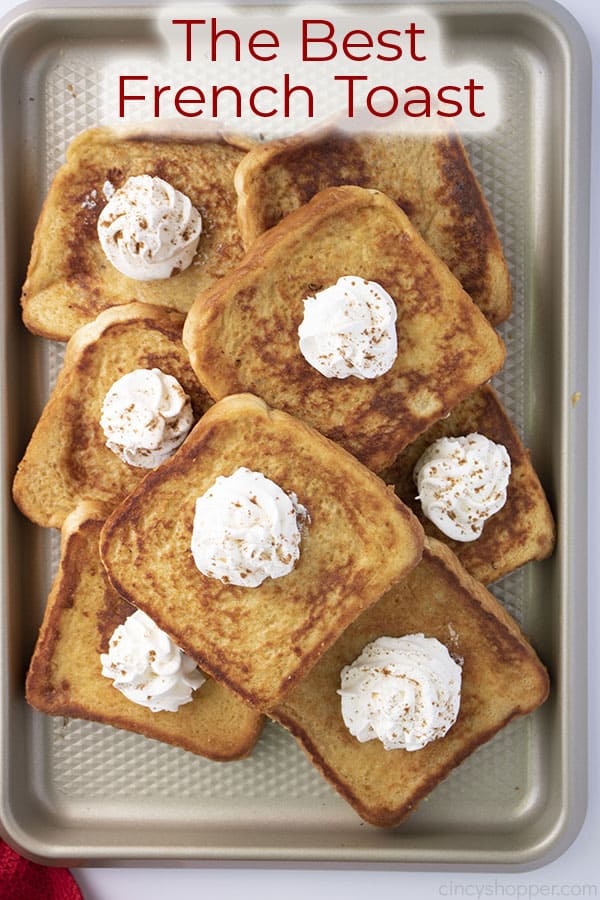 Serve these recipes up for breakfast, lunch, or breakfast-for-dinner (Brinner). Whatever time of day or meal you serve them at, we know you'll love them!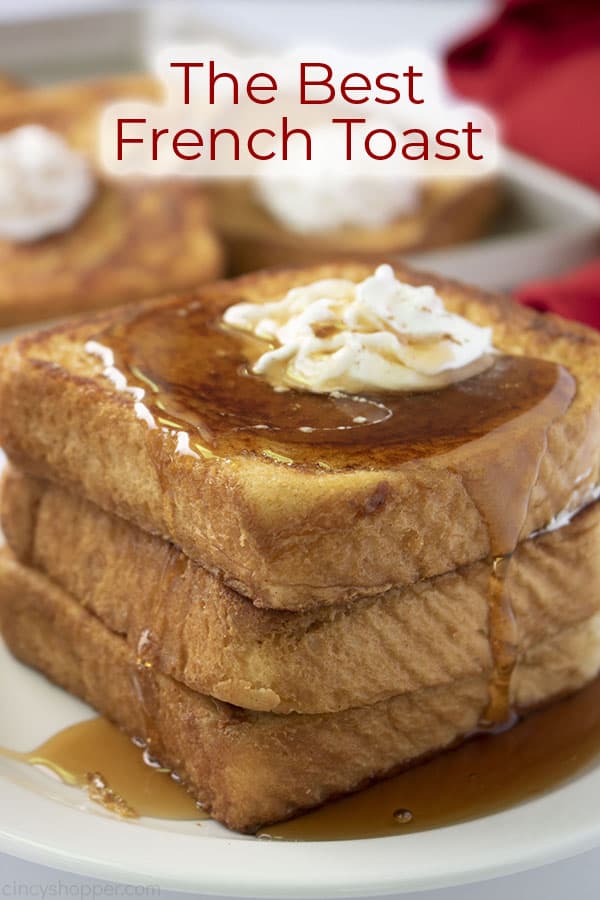 Ingredients for French Toast
Bread – Good, dense bread is great for French Toast. We used some thick-cut Texas toast bread, toasted on a baking sheet in a 200-degree oven for about 10 minutes.

Sugar – Use granulated white, brown sugar, or a mixture of both.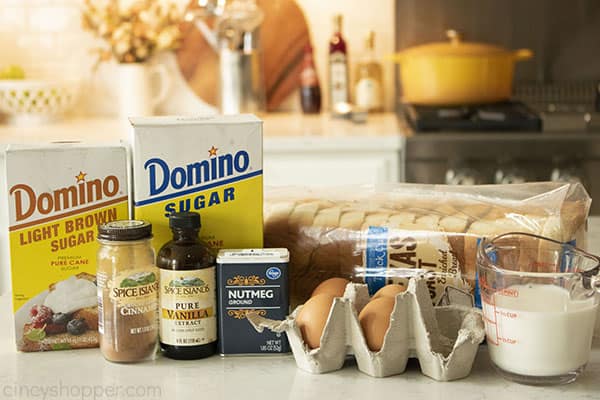 How to make the best French Toast
First things first, we need to get our batter made up. For that, we need to get some eggs cracked. The best French Toast batters are quite yolk heavy, so you'll want to crack two whole eggs and then get the yolks from two others. Do all of this in something like a deep plate or a wide, shallow bowl so you can easily dunk your bread in later.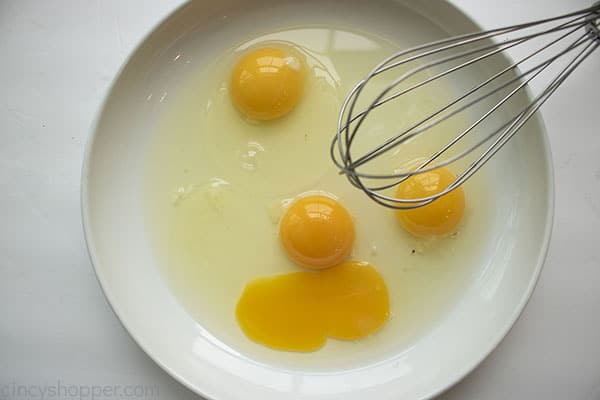 Give those eggs a quick beating before we start adding in our extra flavors. Add in your cinnamon, nutmeg, sugar(s), and vanilla extract.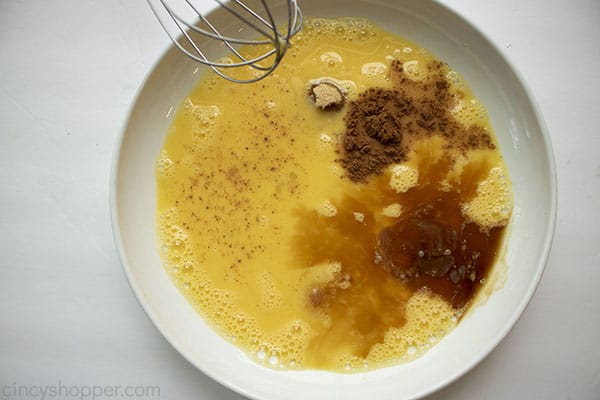 Before we mix all of those in, we're also going to add our milk as well. This is going to cut our batter a little bit just so we can use it for more toast. Once you've added all those, mix up your batter.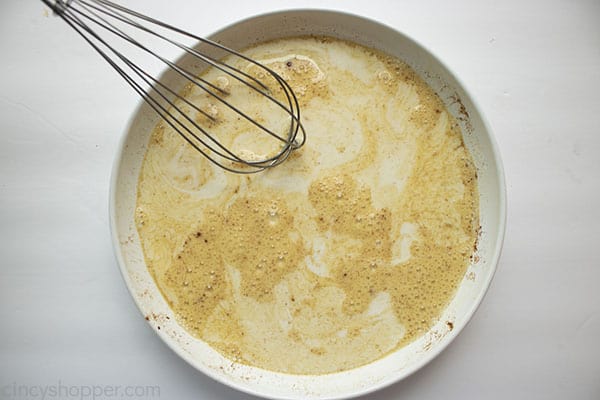 That's our batter mixed, so we can finally start getting ready to cook! Drop some butter into your skillet and make sure it's evenly spread around. You can do this over medium/medium-high heat if necessary, but bring the heat down to medium for cooking.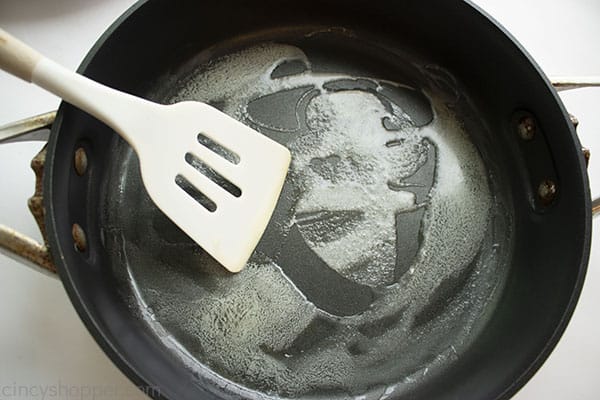 It's almost about time to cook! First, we gotta soak our bread. Some folks will let their bread sit in the batter for way too long- don't do that! All your French Toast needs is a quick 5-6 seconds on each side in the batter. This recipe is perfect for 6-8 slices of this thick-cut Texas Toast!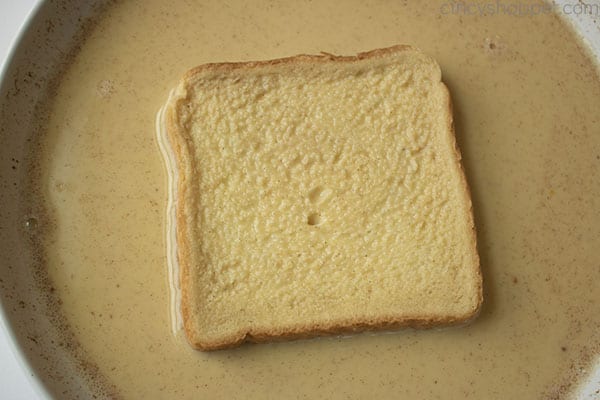 We prefer to cook our toast a bit slower so it does not burn. This means, over medium heat, cooking each side of our French Toast for about 4-5 minutes. If you have the pan space, try to cook 2-3 slices at a time. If you're making lots of toast, we'd recommend keeping finished slices warm in a low oven.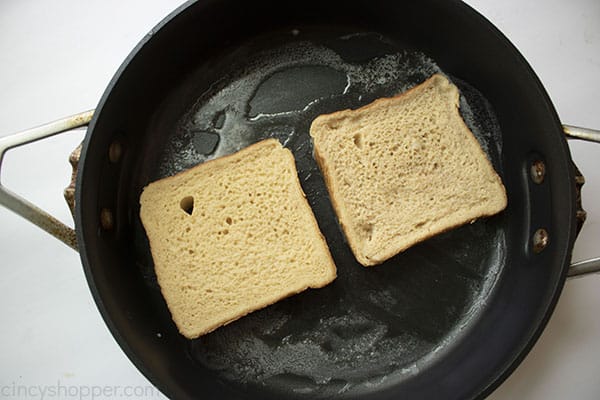 Once you've cooked all your toast up, it's to serve. This is best served warm with your favorite toppings! Consider a little dollop of whipped cream, maple syrup, some butter, and/or a healthy drizzling of butter. However you top it, we know you'll enjoy our delicious French Toast recipe!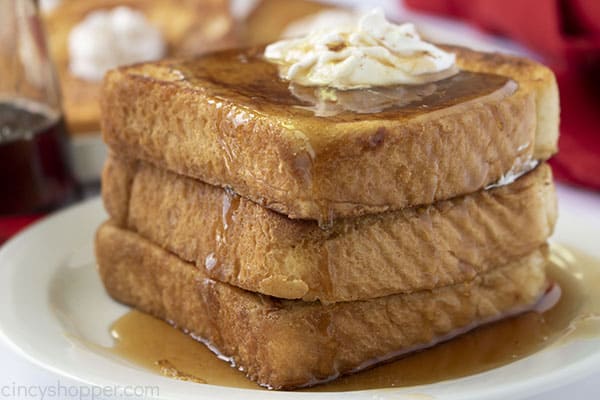 Other delicious French Toast batter ingredients
With the recipe we have here, you can make the best French Toast you've ever had- all with
fairly
common ingredients
. But there are a few secret weapons you can add in to our recipe here to take your toast to the next level!
Instead of milk, consider using something like heavy cream or half-and-half. It'll stretch our batter out,

just

like milk, but also amp up the richness!

If you have a bar cart at home, a little secretive splash of an amber spirit adds tons of flavor to your batter! Consider adding in a little splash of rum, bourbon, or brandy. Since the alcohol cooks off, it doesn't make your end-product boozy.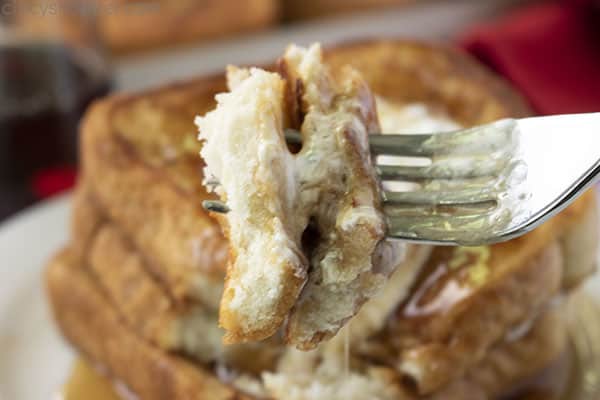 French Toast
French Toast is a classic breakfast or brunch dish that's easy to make delicious. Follow along with our recipe for the best French Toast!
Ingredients
6

slices

Texas Toast

2

Eggs

2

Egg Yolks

3/4

cup

Milk

1 1/2

tsp

Sugar

1 1/2

tsp

Brown Sugar

1 1/2

tsp

Vanilla

1/2

tsp

Cinnamon

1/8

tsp

Nutmeg

2

tbsp

Butter
Instructions
Place eggs and egg yolks in shallow disk. Whisk until blended.

Add milk, brown sugar, sugar, vanilla, cinnamon and nutmeg. Whisk until blended.

Place bread in oven for 10 minutes at 200.

Place skillet over medium heat.

Melt butter in the skillet and swirl around to coat.

Dip bread in egg mixture and allow to soak for several seconds. Turn and dip other side.

Fry for about 4 minutes until golden brown on bottom.

Flip and cook until golden brown on other side.

Cook other slices in the same manner.

Top with a butter, whipped cream, powdered sugar or syrup.
Nutrition
Calories:
244
kcal
|
Carbohydrates:
21
g
|
Protein:
7
g
|
Fat:
15
g
|
Saturated Fat:
6
g
|
Cholesterol:
133
mg
|
Sodium:
281
mg
|
Potassium:
67
mg
|
Fiber:
1
g
|
Sugar:
6
g
|
Vitamin A:
333
IU
|
Calcium:
53
mg
|
Iron:
6
mg