Baked Oatmeal Casserole is a simple, filling dish to start your day with! This comforting recipe is easy to make ahead the night before.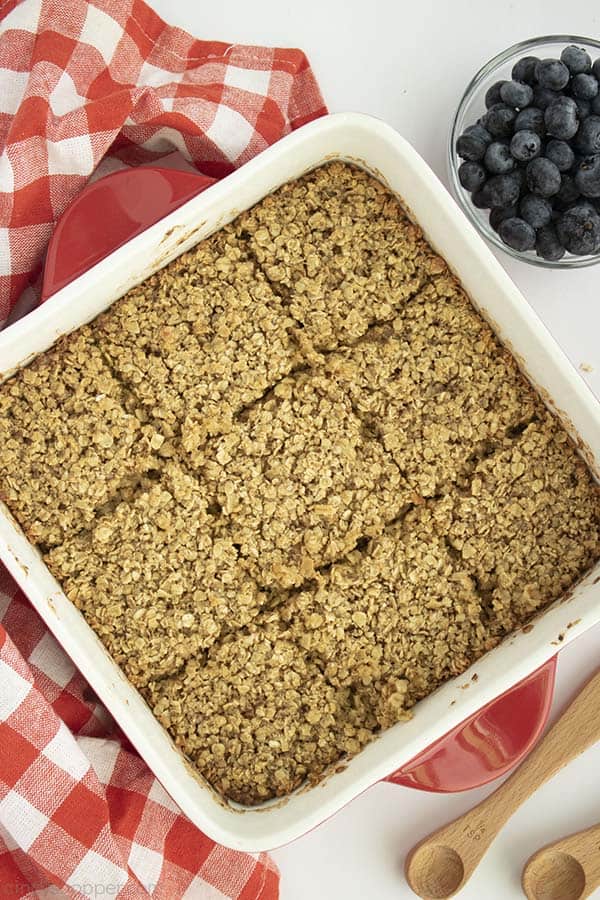 Baked Oatmeal Casserole
Oatmeal is definitely a classic breakfast dish many of us are very familiar with. As plain as oatmeal can be, I love it- when you have a thing of quick oats on hand, few other breakfast options are as fast and filling. Recently, though, I came upon a recipe that- while not as fast- is certainly just as easy as tossing those quick oats into the microwave. It's as simple as mixing your ingredients and tossing them into a baking dish: that's right oatmeal breakfast casserole!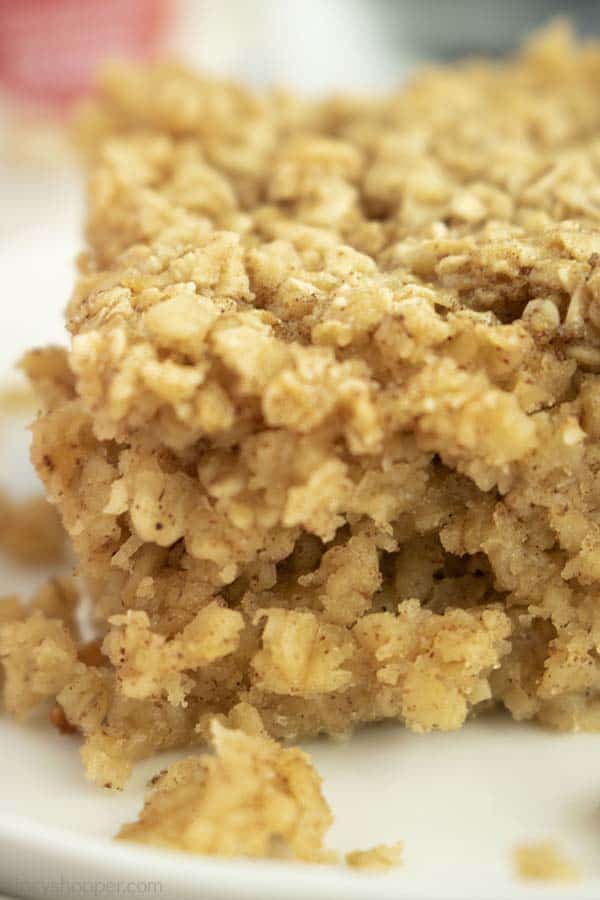 This easy oatmeal bake recipe is especially heart and filling, seeing as it's packed with oats. It even remedies some of the problems of plain oatmeal- a bit of added vanilla, cinnamon, and nutmeg adds a welcome touch of flavor! The best part of this Amish baked oatmeal is that you can easily prep it the night before. It also keeps really well in the fridge, meaning you can enjoy it for breakfast for quite a few days!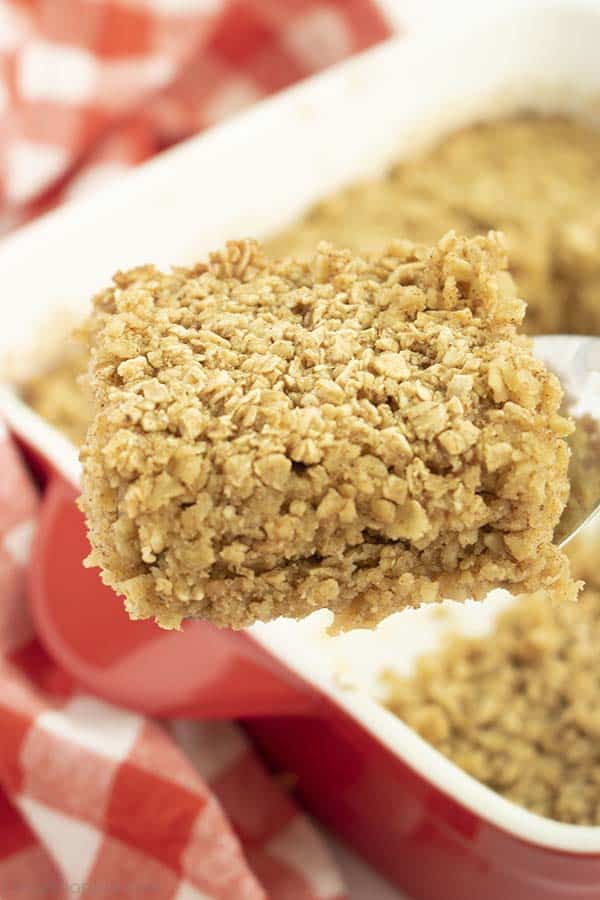 There are tons of breakfast casserole recipes we've posted to the site you need to check out!
If you'd like a bit more fruit and a bit more sweetness,

Bananas Foster French Toast Casserole

is what you need. This delicious overnight casserole tastes amazing with those caramelized bananas. It only gets better with a drizzle of syrup!

CopyCat Cracker Barrel Hashbrown Casserole

, meanwhile, is an especially filling and comforting dish. Packed with potatoes and cheese, it's perfect for crowds and potlucks. Made easy with convenient and frozen ingredients!

Needing something a bit more meaty to start your day? Try

Biscuits and Gravy Casserole

.

This southern dish is real simple to make with store-bought biscuits and an easy sausage gravy

.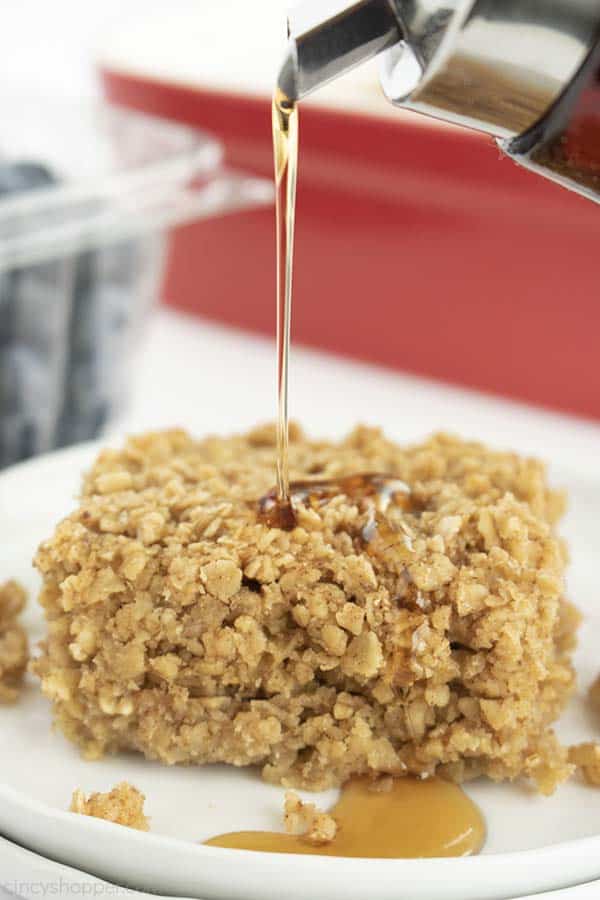 We know you'll enjoy our baked oatmeal recipe here. Even though it's plain, that lets everyone hit their own serving with their favorite oatmeal toppings. Maybe a little handful of blueberries, or some maple syrup? Everyone will enjoy this delicious breakfast casserole and you'll enjoy how easy it is to make!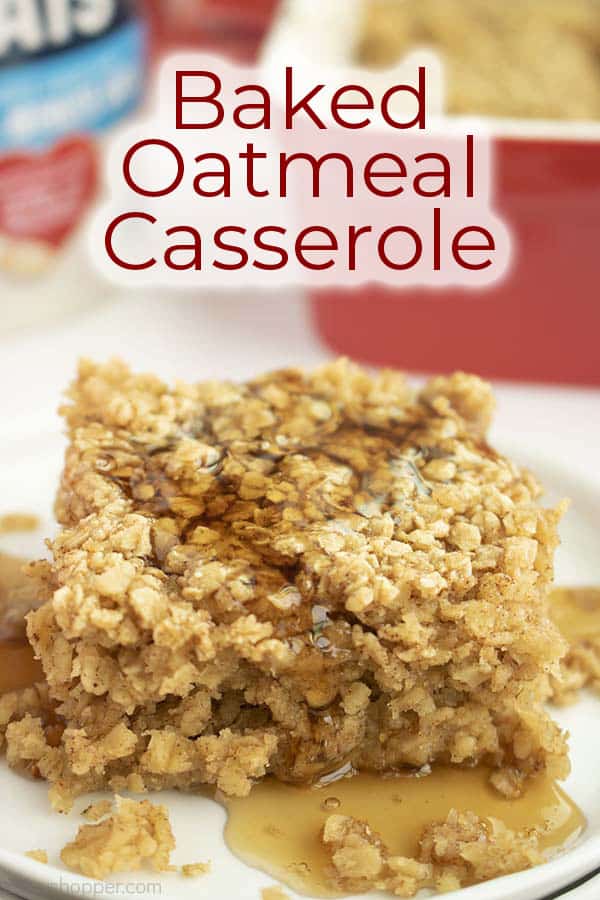 Ingredients for Oatmeal Bake
Oatmeal – For this recipe, we used quick oats. We haven't tried it with any old-fashioned or steel-cut oats- it may have to bake a little longer if you use those. Try it out and let us know how it turned out for you!
How to make Amish Baked Oatmeal
After greasing an 8×8 baking dish and getting our warmed up to 350 degrees, we can properly get started on this recipe. First, crack your eggs into a mixing bowl and give them a quick mixing until they're well-beaten.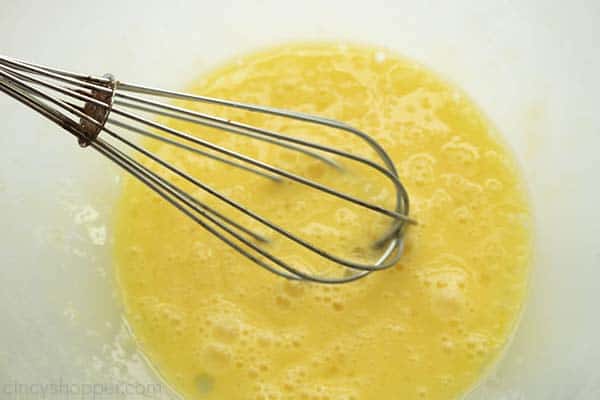 After getting those eggs beat, add in your milk. Once again, mix well to combine.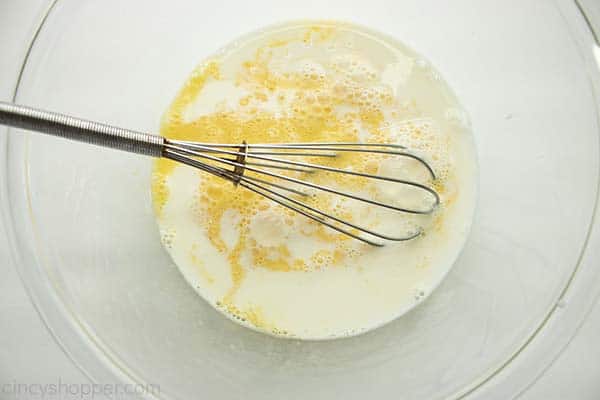 Here, we're going to add almost all of our other ingredients. Add to the egg and milk mixture your vanilla, brown sugar, baking powder, cinnamon, nutmeg, salt, and melted butter. Again, mix this all well until the resulting mixture is consistent.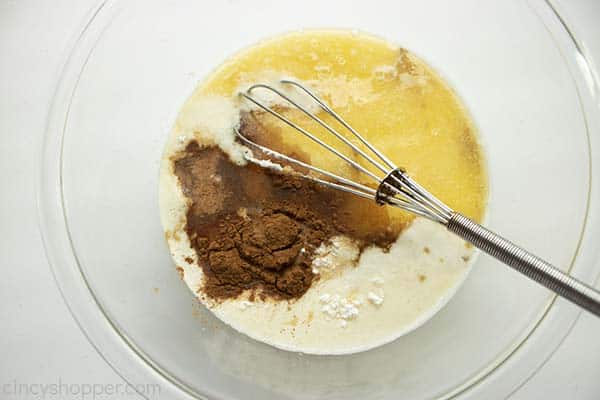 To this mixture, we're finally going to add our oats. Toss them in with the mix and give them a thorough mixing.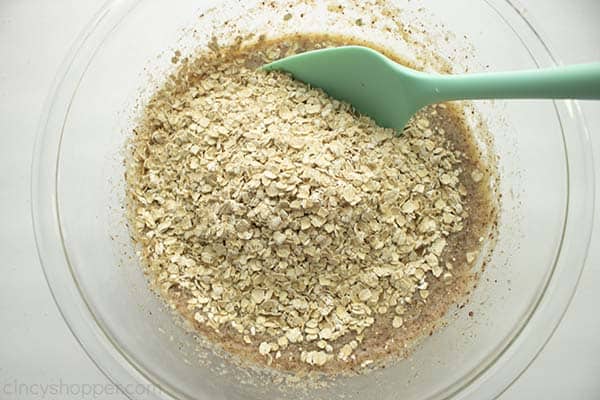 That's out casserole filling all mixed up! Now we can focus on getting it baked. Transfer your oatmeal mixture over to your greased baking dish and pop it into the oven.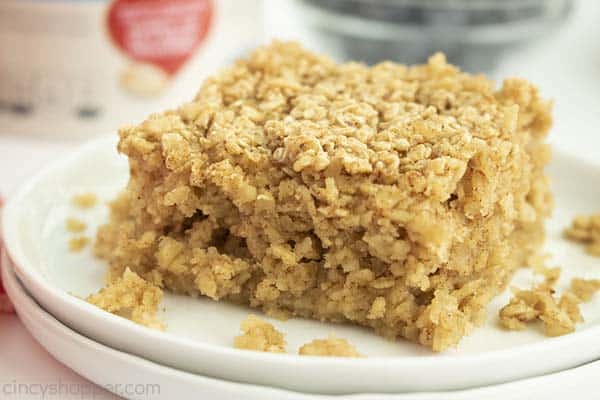 Let that bake for a little while. Like we mentioned above, we used quick oats for our casserole and it ended up needing about 30-40 minutes. If you used something like old-fashioned or steel-cut, you'll likely need to let it go for a bit longer. It's done when it's all set and there's no real "jiggle" left to it. After it's finished baking, let cool for a few minutes before slicing and serving. Feel free to top your plate with your favorite oatmeal toppings. Consider some nice, fresh fruit like some apples or blueberries or a drizzle of your favorite sweetener like honey. Whatever you top it with, enjoy!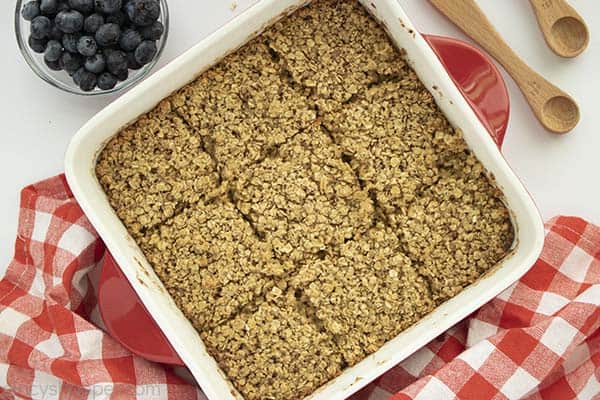 Make-Ahead/Storage Tips
Considering this is a breakfast recipe, you'll likely want to enjoy it in the morning.

To keep this low-effort, prep your casserole the night before you plan on enjoying it- wrap over it

tightly

with plastic wrap to keep it fresh

. The following morning, get the oven warmed up and then toss your casserole in to bake. Should be ready in time for a nice family breakfast!

After you've baked your casserole, you should be able to keep it or any leftovers in the fridge for a few days.

Just

follow good storage protocol- keep covered in the fridge, uncover only to grab a

portion

, then re-cover

tightly

. This should warm up

easily

enough in the microwave! Makes for a nice, easy breakfast.
Baked Oatmeal Casserole
Baked Oatmeal Casserole is a simple, filling dish to start your day with! This comforting recipe is easy to make ahead the night before.
Ingredients
2

Eggs

1 1/2

cup

Milk

1/4

cup

Butter

melted

1

tsp

Baking Powder

1/2

cup

Brown Sugar

2

tsp

Vanilla Extract

1

tsp

Cinnamon

1/4

Nutmeg

1/8

tsp

Salt

3

cup

Quick Oats
Instructions
Grease 8x8" baking disk. Set aside.

Preheat oven to 350.

In a large mixing bowl, whisk eggs.

Add milk and whisk again.

Add vanilla, brown sugar, baking powder, cinnamon, nutmeg, salt and melted butter. Whisk until blended.

Add oats and stir until well mixed.

Transfer to prepared pan and bake for 30-40 minutes (until no jiggle left to mixture).

Let cool before cutting and serving.
Nutrition
Calories:
233
kcal
|
Carbohydrates:
33
g
|
Protein:
6
g
|
Fat:
9
g
|
Saturated Fat:
5
g
|
Cholesterol:
54
mg
|
Sodium:
167
mg
|
Potassium:
179
mg
|
Fiber:
3
g
|
Sugar:
14
g
|
Vitamin A:
276
IU
|
Calcium:
109
mg
|
Iron:
2
mg