Air Fryer Chicken Breasts are healthy, simple, and easy to make. Great on their own or shredded up for other chicken recipes.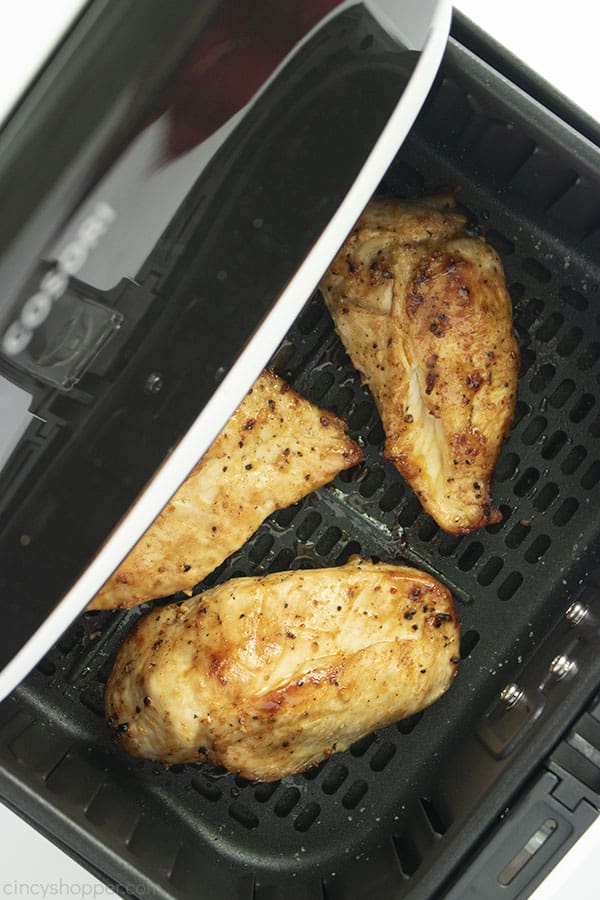 Air Fryer Chicken Breasts
Air fryers- thanks to their convenience and ridiculous range of recipes you can make with them- are taking the cooking world by storm! It seems like there's some new, crazy recipe hitting the internet every day on how to make this thing or that thing in an air fryer. There are recipes out there for bread, steaks- desserts even! A great appeal of the air fryer, however, is its ability to make some simple dishes taste really good.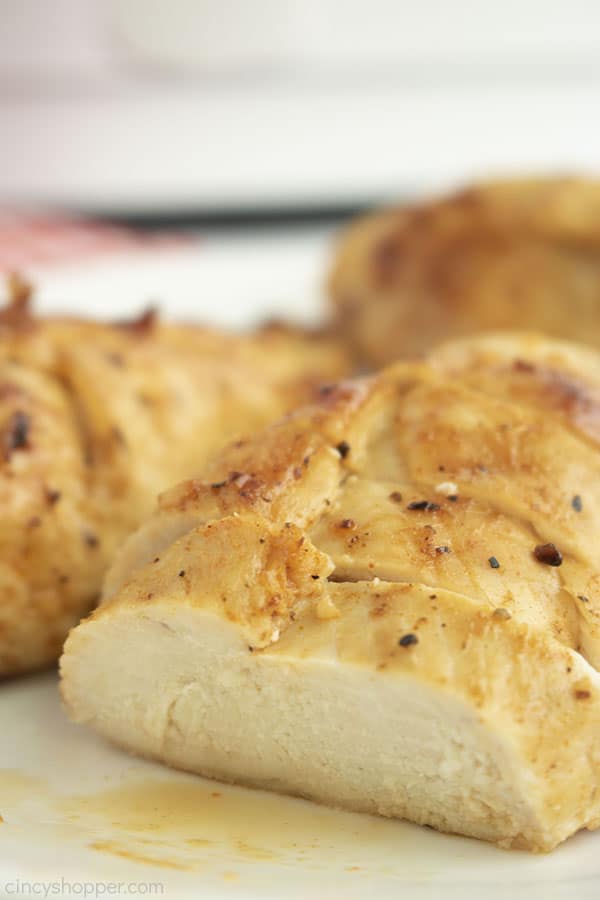 Chicken breasts are a standby recipe for many folks out there- in a pinch, you can eat them plain, or serve them up with something else. Usually, most folks will bake their chicken breasts- we've done it before: check our recipe for Baked Chicken Breast if you're interested. The issue with most baked chicken recipes is that you often don't get too much crisping by the end- not without drying out the chicken! This is where the air fryer steps into the picture.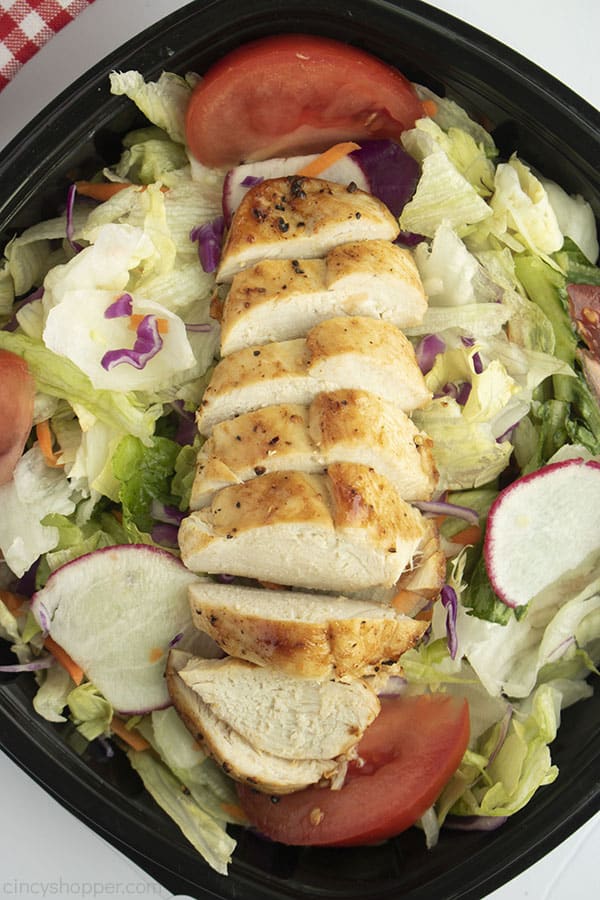 Chicken breasts are seemingly perfect for the air fryer! The cook times are fairly quick versus other preparations, the skins get crispy, and your chicken stays juicy. All of this and you're making your chicken in one of the simplest and healthiest ways on the market! This recipe is perfect to pair with some good vegetables- maybe on a salad-, a side of potatoes, or to make shredded chicken for any number of other recipes!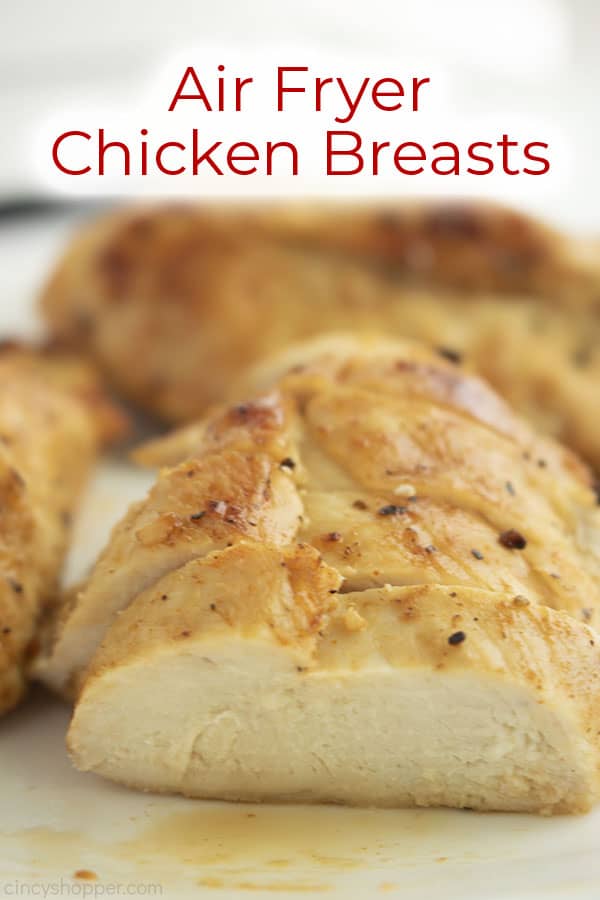 Looking for some more side ideas to pair with our chicken breasts here? Keep that air fryer warm- you might want to try our crispy Air Fryer French Fries! They're easy to make, healthy to eat, and blow fast-food fries out of the water! Want a recipe to use this chicken in? I think it's perfect for our comforting Chicken Pot Pie Casserole recipe.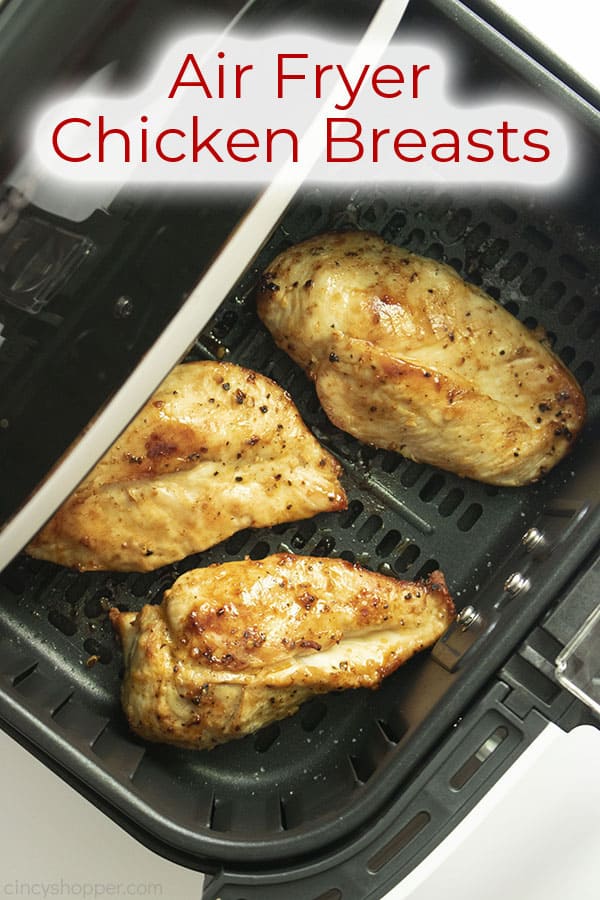 Ingredients for our Air Fried Chicken
Seasonings – We'll list some spice blends you could use to season your chicken at the end of the post. For this recipe, we used some salt, pepper, paprika, and minced garlic.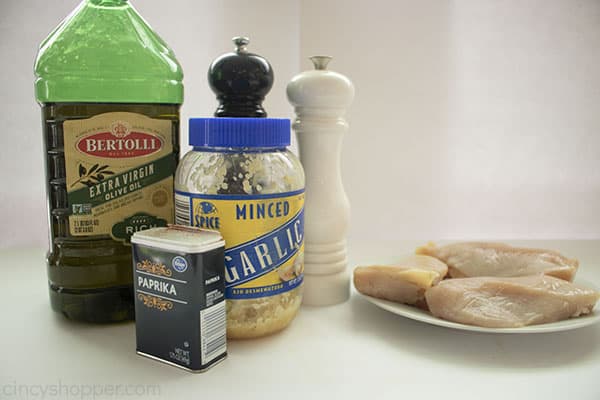 How to prepare Air Fried Chicken Breasts
You can start this recipe by getting your chicken ready. Ideally, you'll use thawed chicken breasts but I've heard you can cook from frozen- you'll just have to cook for a lot longer. You could also, optionally, give your chicken a quick pounding with a mallet to tenderize it and also work everything to the same thickness.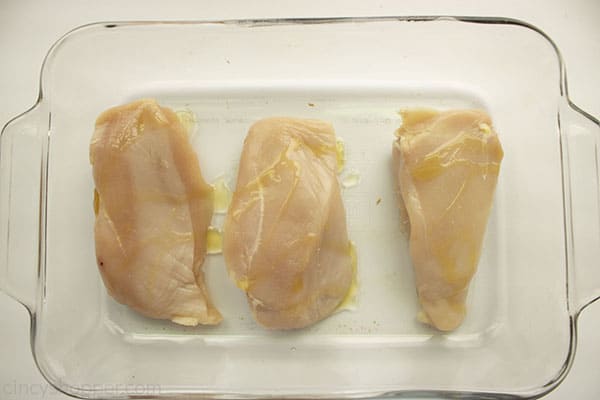 Outside of the aforementioned prep, the only other thing you need to do before frying is seasoning your chicken. Do this by, first, giving your chicken breasts a quick coating of olive oil. After oiling your chicken, hit it with your seasonings- again, we used salt & pepper, paprika, and some garlic. Find the spices that work best for you!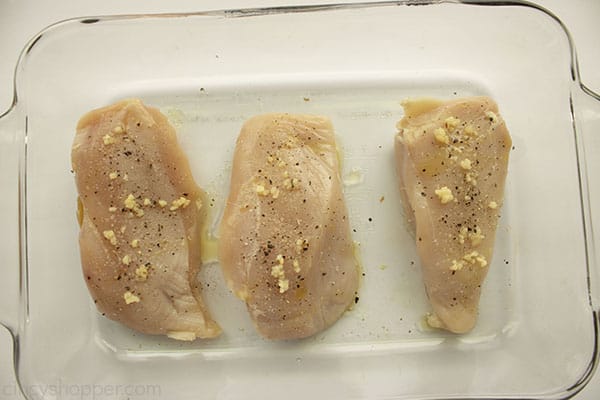 With that, it's all up to the air fryer. After letting your air fryer preheat- if your air fryer doesn't have a "preheat" option, just run it while it's empty for a few minutes-, put your chicken in.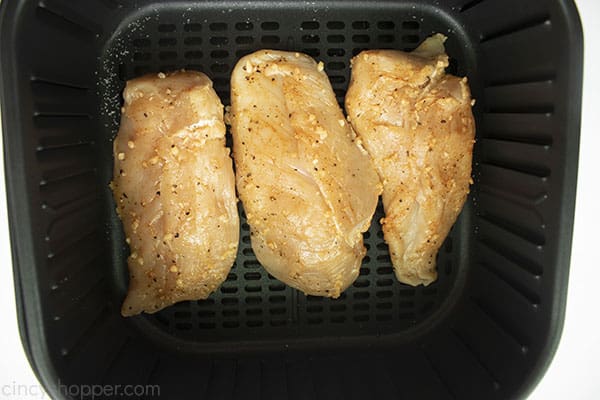 All you have to do is watch it from this point to make sure it doesn't cook for too long- you'll have to flip it after a little bit to make sure it crisps evenly. Having a food thermometer handy helps- just keep checking and make sure they don't get too far above 165 degrees internal temperature. Once they're done, you can pull them from the air fryer, let rest for a few minutes, serve, and enjoy!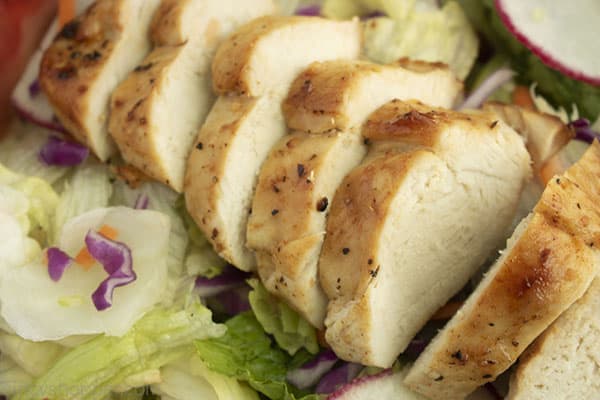 Possible Seasonings/Spice Blends
Use salt & pepper, paprika, dried oregano, onion & garlic powders, chili powder, and some cayenne pepper for some Mexican flavor

.

Add some oregano, thyme, and basil to the recipe we put here for a more Italian-inspired chicken breast.

Alternatively

, use an Italian herb grinder.

Basil, parsley, and thyme- or,

alternatively

, some

herbs de provence

– makes a French-style breast

.
Air Fryer Chicken
Air Fryer Chicken Breasts are healthy, simple, and easy to make. Great on their own or shredded up for other chicken recipes.
Ingredients
3

boneless skinless Chicken Breasts

3

tbsp

Olive Oil

3

tbsp

Minced Garlic

1/2

tsp

Salt

1/2

tsp

Pepper

1

tsp

Paprika
Instructions
Preheat air fryer to 375.

Coat with olive oil then.

Season with salt, pepper and paprika.

Sprinkle with garlic.

Turn and repeat on other side.

Cook in air fryer for 9 minutes.

Turn and cook for an additional 8-10 minutes (internal temp of 165 degrees).
Nutrition
Calories:
276
kcal
|
Carbohydrates:
5
g
|
Protein:
25
g
|
Fat:
17
g
|
Saturated Fat:
3
g
|
Cholesterol:
72
mg
|
Sodium:
522
mg
|
Potassium:
478
mg
|
Fiber:
1
g
|
Sugar:
1
g
|
Vitamin A:
85
IU
|
Vitamin C:
8
mg
|
Calcium:
33
mg
|
Iron:
1
mg