This DIY Monster Sock Puppet is so adorable and you will have a blast making this cute craft. I mentioned earlier today in my Amazon Puppet Roundup how much my little guy is enjoying puppets. The giggles he gets when we play with his monster puppet are priceless. Cierra and I decided we would make Jonathan a new DIY monster puppet for him to enjoy that didn't cost a fortune. I had picked up some fuzzy socks on clearance that were great for this project. SUPER Cheap craft!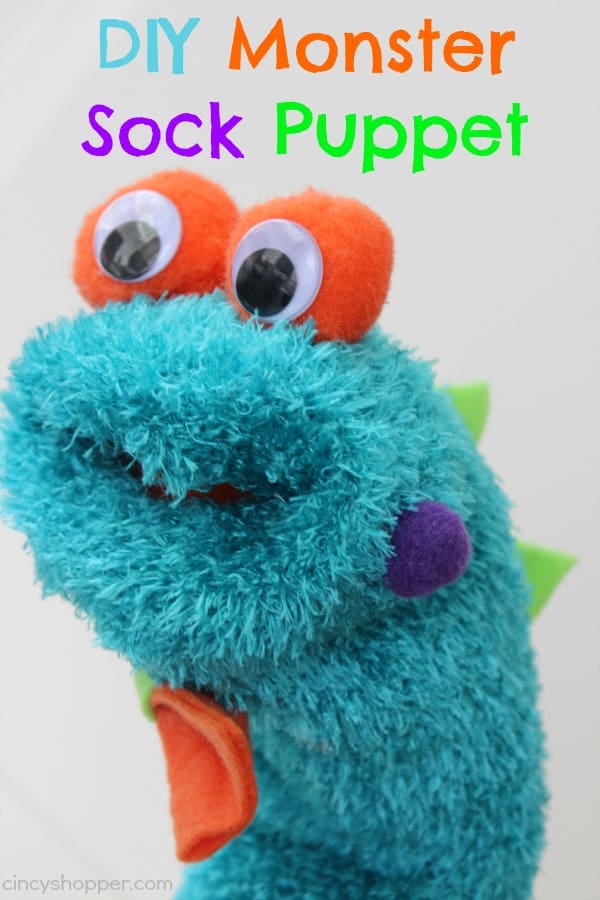 DIY Monster Sock Puppet
Cierra and I had a great time working on this craft together. We have already been brainstorming ideas for our next puppet to make. Johnathan really enjoyed this adorable monster too!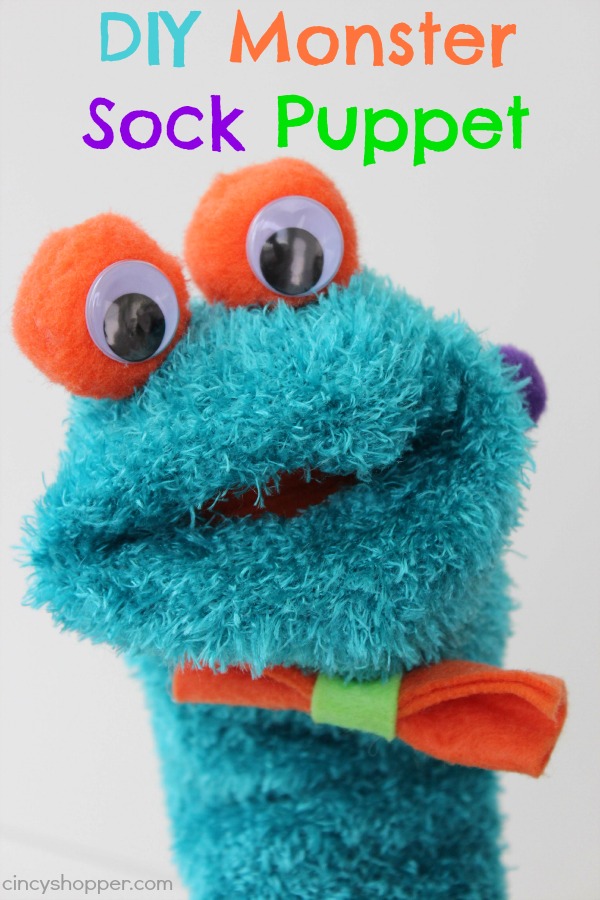 If you decide to make this Monster Sock Puppet get creative and add on any additional accessories that your child would enjoy. We decided to add a bow tie to ours.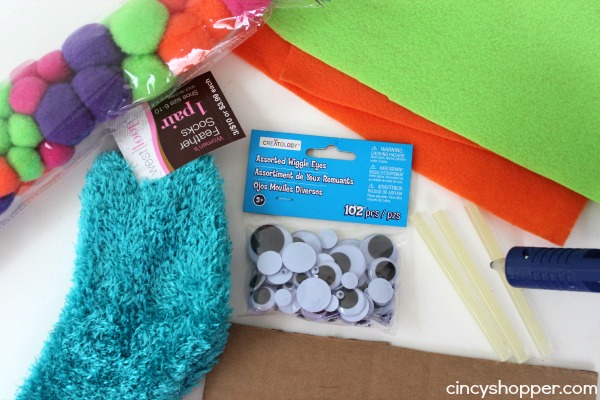 SUPPLIES
1 pair of fuzzy socks
Hot glue gun and glue sticks
Googly eyes
Pom pom balls
Felt
Cardboard
DIRECTIONS
Cut cardboard circle that will fit in your sock for the mouth and fold in half.
Trace the circle twice onto your piece of felt, cut out, and glue to both sides of the cardboard.
Cut the toe off the end of your sock, roll the edges around the felt covered cardboard, and hot glue in place to make your mouth.
Hot glue googly eyes to 2 pom pom balls and glue above mouth for eyes.
For back spines, cut two long strips of felt and hot glue half of it together, leaving two flaps.
Separate flaps and hot glue to back of the sock.
Decorate as you desire, we added extra pom pom balls and a felt bow tie.