Oh my these Valentine Heart Brownies with Raspberry butter cream filling are the bestest. My daughter has a "free day" at school tomorrow and I needed to come up with a snack for her to take in to share with her friends. I know sounds kind of crazy since she is a senior in high school ha ha. Many parents with younger kiddos be prepared as you will be sending in treats until they graduate, lol.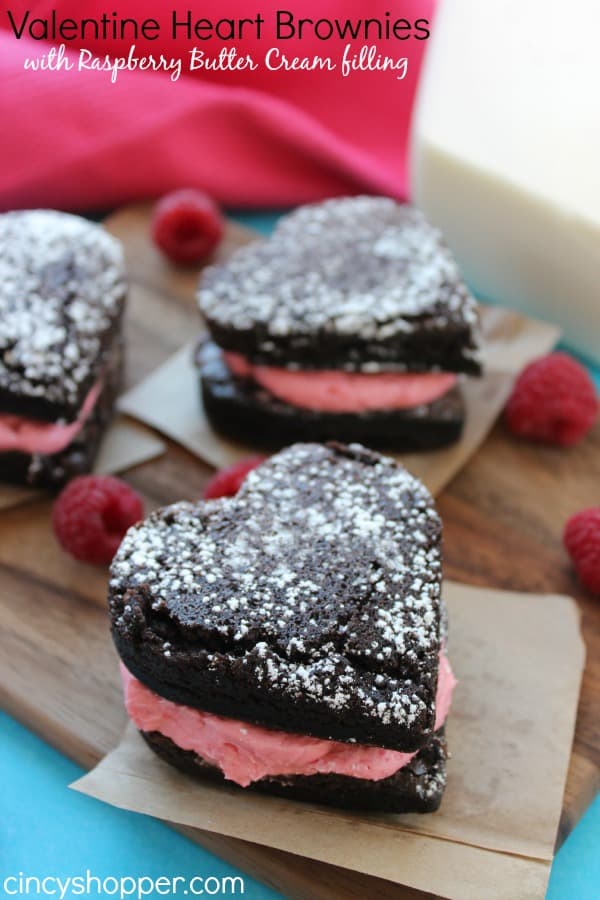 Valentine Heart Brownies
I have always been one of those moms who likes to send in cute adorable snacks for the kids. My daughter knows this and really likes to take advantage ha ha! So yesterday I started out baking some brownies but needed to be creative. With Valentine's Day being the next upcoming holiday I thought heart shaped brownies would be perfect. Oh and she loves pink so a delicate and tasty raspberry icing was just perfect.
These Valentine Heart Brownies were so simple as I just used a store bought brownie mix and whipped up the raspberry butter cream icing with fresh raspberries. You could use frozen too!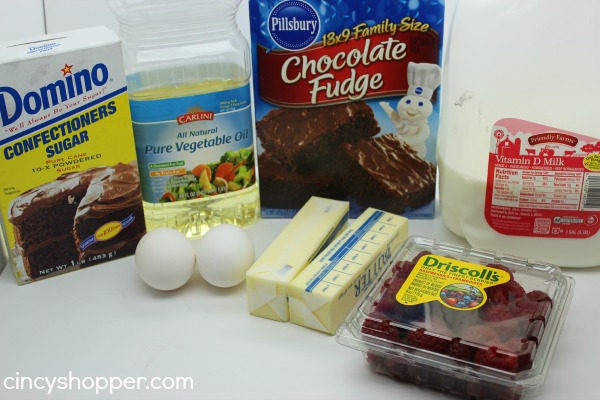 INGREDIENTS
BROWNIES:
1 box 13 x 9 Dark Chocolate Brownie Mix
2 Eggs
1/2 cup Vegetable Oil
1/4 cup Milk
FILLING:
1 cup Butter softened
4 oz Raspberries
2 cup Powdered Sugar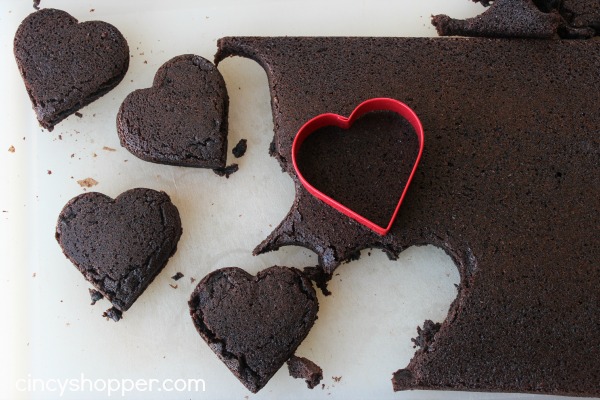 DIRECTIONS
Prepare brownies according to box directions.
Allow to cool.
Remove from pan and cut as many heart shapes as possible with cookie cutter.
Puree raspberries in food processor or blender.
In a medium bowl, cream butter and raspberry puree.
Add in powdered sugar 1 cup at a time. Mixing until smooth and creamy.
Transfer filling to piping bag.
Pipe filling around the edge of one of the brownie hearts. Then fill in the middle. Top with another brownie heart, gently pressing down to make a sandwich.
Use a sifter and dust the tops with powdered sugar.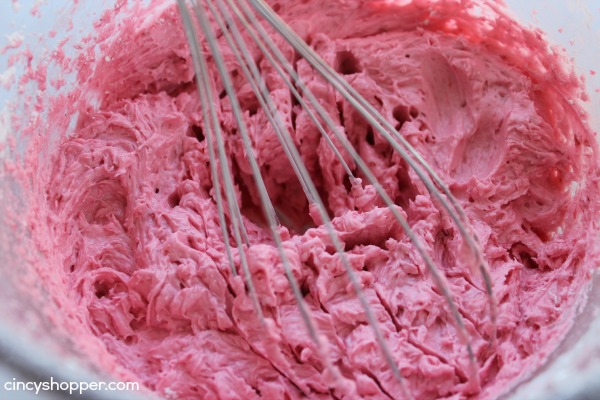 I think the addition of the dusted powdered sugar on top made this simple boxed brownie look so delicate. My daughter loved that I whipped up these Valentine Heart Brownies for her "free day" and is excited to share them.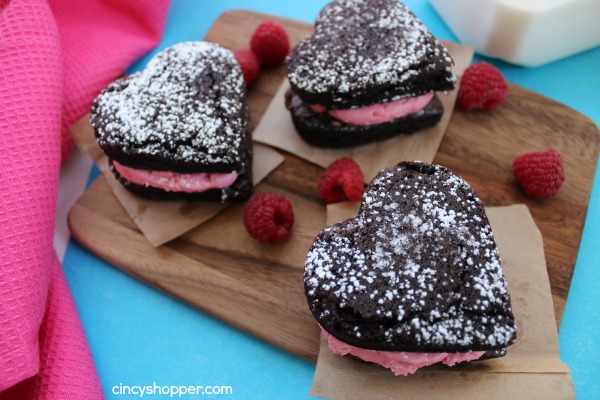 If you are needing ideas for Valentine treats be sure to check out my Hidden Hearts Pound Cake, Cupid's Float, 2 Ingredient Strawberry Valentine Fudge, Strawberry and White Chocolate Chip Cookies, Valentine Pretzel Treats and also the Strawberry and White Chocolate Cheesecake Bars that I have shared with all of you.