Who can resist throwing together this quick and simple Old Fashioned Strawberry Shortcake Recipe? My hubby thought he could, ha ha. No way he is now hooked. Growing up one my favorite desserts while visiting my grandparents was strawberry shortcake. Now mind you this is not your typical shortcake this strawberry shortcake is made with biscuits as a foundation instead of typical shortcake. If you have looked at any of my recipes you know that I like inexpensive quick and easy recipes to throw together for my family. This is just another example of how quick and easy can be tasty. Obviously all of these items can be made from scratch if you have the time.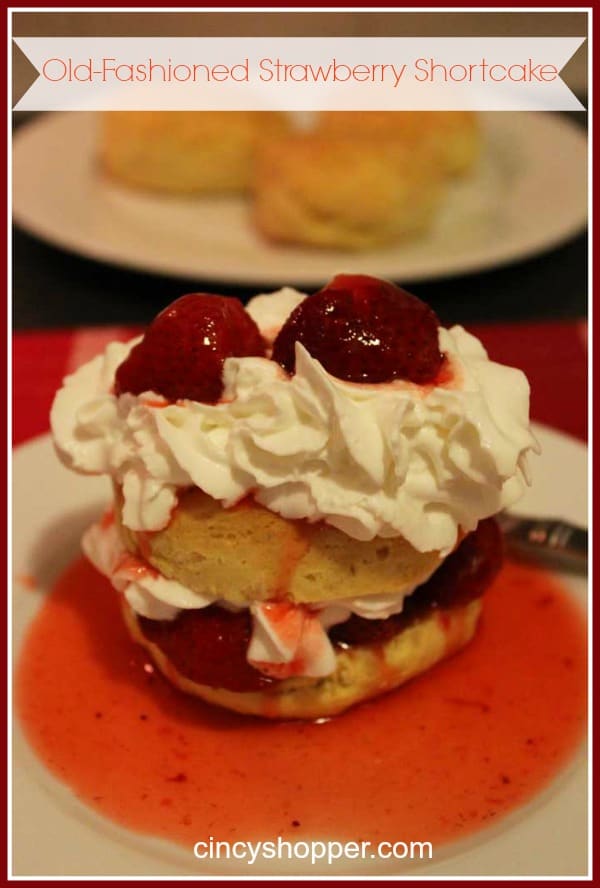 Strawberry Shortcake Recipe
This week and many weeks we can score biscuits for cheap or even FREE with a sale and coupons. I really like having many recipes to whip up when we can score them at such a great price. The kiddos and mom and dad always love biscuits.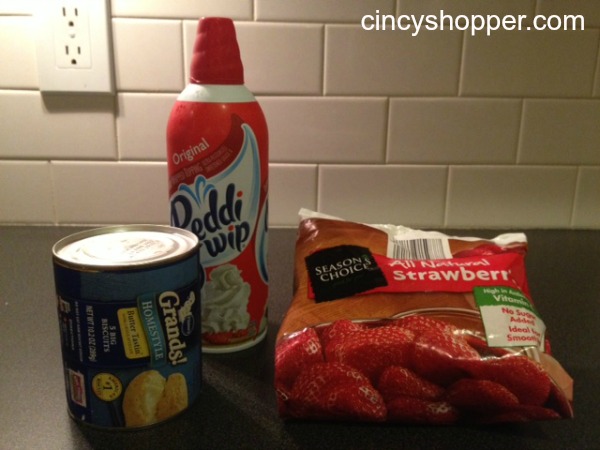 MY LATEST RECIPES
Ingredients
1 Can Pillsbury Biscuits
1/2 Cup Sugar
16 0z (1 lb) of Frozen Strawberries
Whip Cream
Dip your biscuit tops in butter and then in sugar
Bake as directed
In a bowl mix strawberries and 1/4 Cup of sugar. Mix well so all berries are coated. Let stand.
After biscuits have cooled, cut in half
Generously apply syrup to the bottom biscuit top with strawberries and whip cream
Top with other half of biscuit apply more syrup, berries and whip cream. Enjoy!