I know I have been crazy with Candy Corns but this M&M's Candy Corn Cookie recipe is so yummy I couldn't resist sharing it with you. I discovered that M&M's now has candy corn flavor pieces. I thought that these would be wonderful to make an M&M Candy Corn Cookie recipe. I'm sure everyone now knows how much we like candy corn at my house and we certainly like cookies. I love holiday themed M&M's (patiently waiting for the Christmas ones to be released) they can always dress up a standard cookie, candy or cake. Well they can take a simple recipe and make it look and taste great.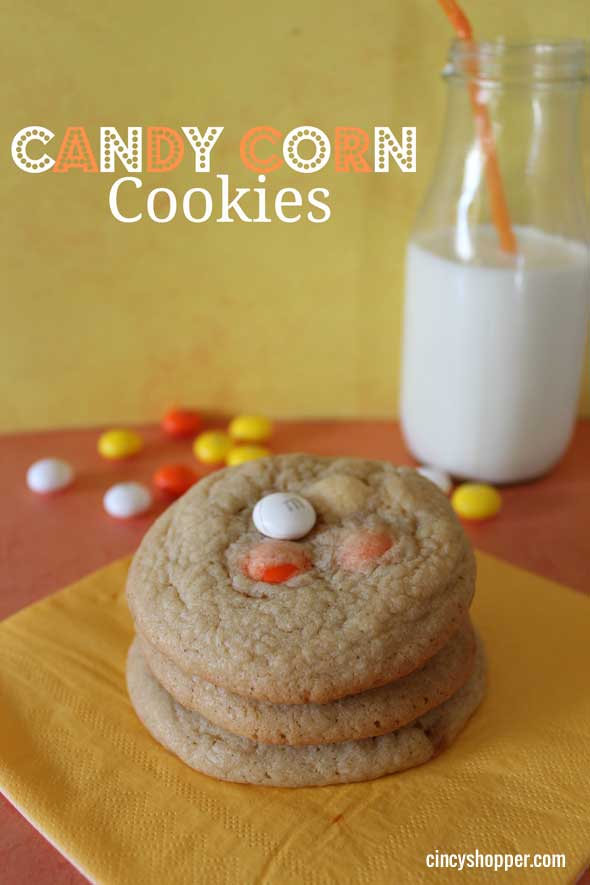 M&M's Candy Corn Cookies
My son Quentin the candy corn addict received quite the surprise when you took a bit into these yummy cookies. He assumed the M&m's were just the traditional chocolate filled M&M's, but found out the flavor of these ones was that of a candy corn. I had picked up a few bags of these tasty M&M's and made up these basic and yummy cookies. The Candy Corn M&M's really set the cookie with a nice fall flavor. If you are looking to do some baking for the fall and Halloween season give these M&M's Candy Corn cookies a try.
INGREDIENTS
1 cup butter
1 cup light brown sugar
1/2 cup sugar
2 eggs
1 tbsp vanilla extract
2 3/4 cups all purpose flour
1/2 tsp baking soda
1/2 tsp baking powder
1 tsp coarse salt
150-170 M&M Candy Corn Pieces

MY LATEST RECIPES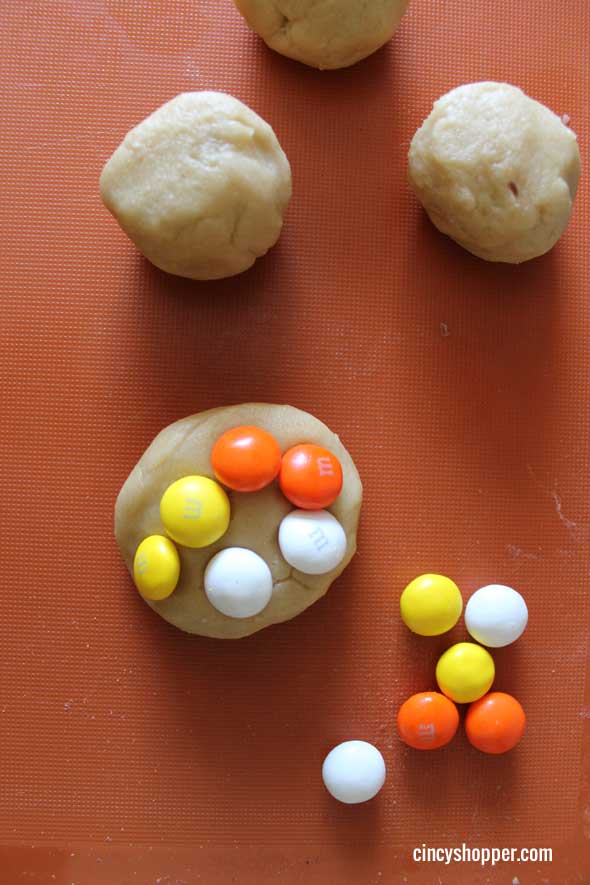 DIRECTIONS
Place Candy Corn pieces in freezer for an hour.
Preheat oven to 350 degrees.
Line baking sheet with parchment paper.
Mix flour, baking soda, baking powder, and salt.
In a stand mixer, cream the butter and sugars, then add in eggs one at a time, then add vanilla.
Slowly add the flour mixture and mix until incorporated.
Remove candy pieces from freezer and fold into mixture (reserve 24 pieces to place on top of each cookie after it comes out of oven).
Divide dough into 24 balls and place 6 on each lined baking sheet.
Bake for 14 minutes, or until just set.
Cool on baking sheet for about 10 minutes before transferring to a cooling rack.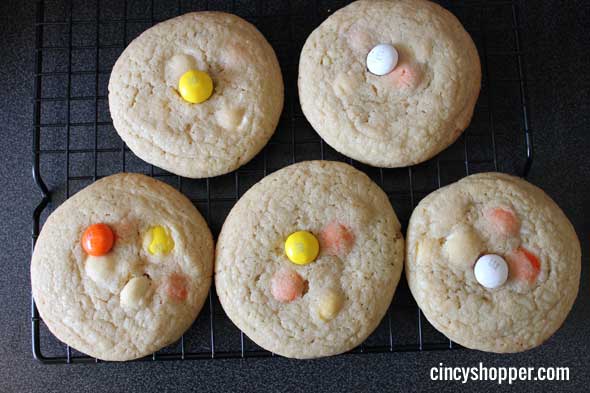 These make for a nice change of pace for all the non-chocolate fans in your house. Please note these are VERY addicting! Be sure to check out some of my other Candy Corn Recipes here if love the yummy flavors of candy corn.