If you are looking for a quick tasty fudge to quickly put together try out this 2 Minute Microwave Peppermint Fudge I made the other day. To be honest with you I was a bit skeptical about microwaveable fudge and so was the hubby. He is normally the "Fudge Maker" during the holidays. This year he has been so pressed for time and has not made any fudge. So last week I decide to give microwaveable fudge a try. We were both amazed at how creamy and yummy this 2 Minute Peppermint Fudge turned out. I am now considering trying it in a white chocolate too!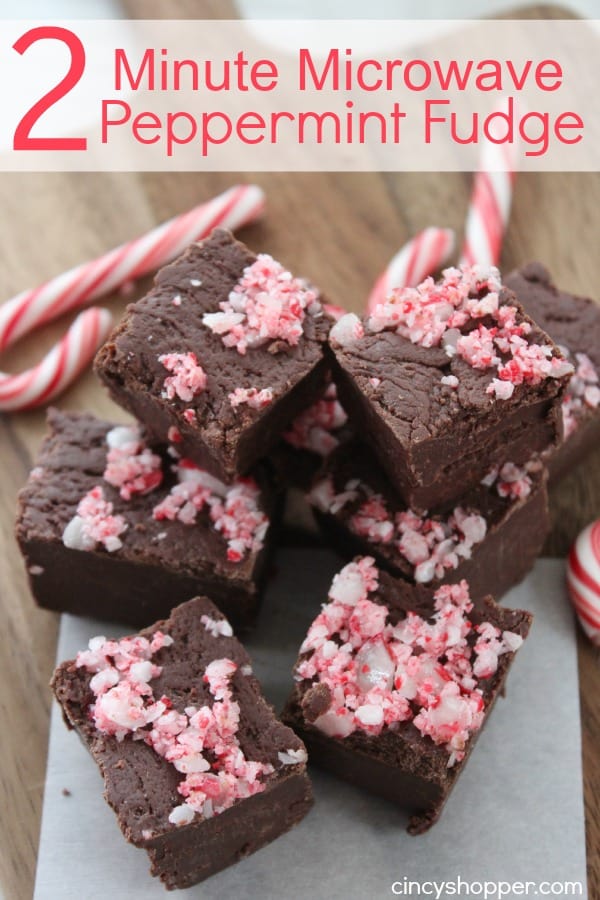 Microwave Peppermint Fudge
IF you are pressed for time and skeptical about a yummy fudge being made in just 2 minutes, I highly suggest you just give it a try. Its hard to think of a microwave fudge having a creamy texture and taste. I was totally shocked. Just grab some semi-sweet chocolate morsels (I used  Ghirardelli brand as they seem to have a creamy taste and they have been on sale at Kroger the whole holiday season), some sweetened condensed milk, peppermint extract and then garnish with peppermint candy pieces. So simple!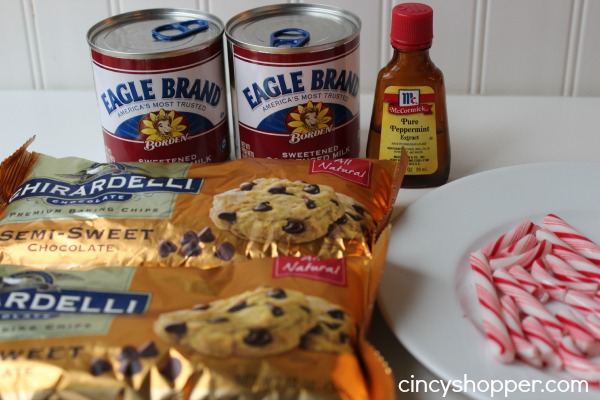 MY LATEST RECIPES
INGREDIENTS:
(2) 14 oz Packages of Semi-Sweet Chocolate Chips
1 1/2 Cans Condensed Milk (21 oz)
1 Tsp Peppermint Extract
3 Candy Canes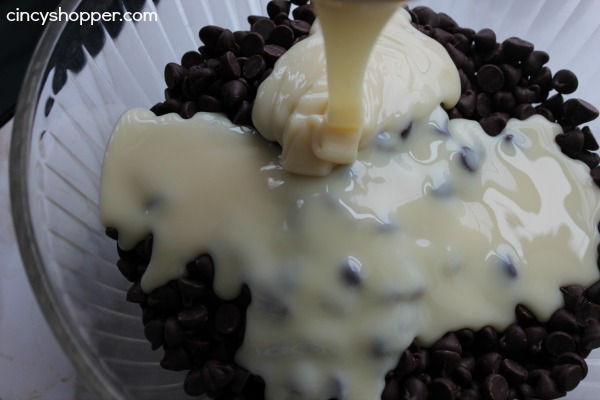 DIRECTIONS:
Place candy canes in a food processor or crush inside of plastic bag
Place chocolate chips in a large bowl
Add condensed milk
Add peppermint extract
Stir
Microwave for 1 minute and then stir
Return to microwave for an additional 1 minute
Mix until smooth
Pour mixture into a greased 8X8 pan
Top with candy cane pieces
Refrigerate for 1 hour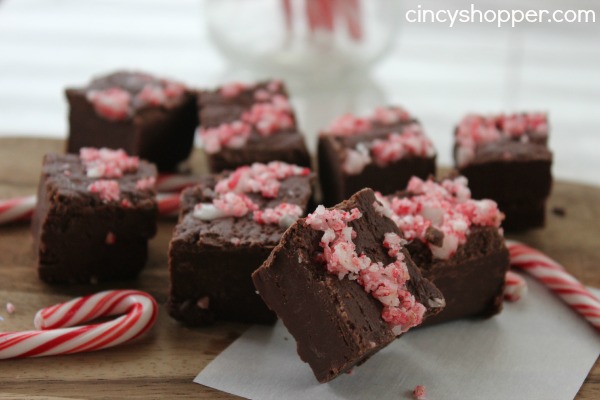 This Peppermint Fudge Recipe would be great to put together for an office party or unexpected get together. Everyone loves chocolate and peppermint during the holidays. You could also make up a quick batch of this microwave fudge and place in cellophane gift bags for a gift. I am highly considering making a batch for some of my favorite cashiers.  If you are looking for other holiday recipes be sure to check out all the Holiday Creations I have shared with you here.