Are you curious how to shred meat in your KitchenAid Stand Mixer? I have always spent way too much time shredding meat. When I learned that you can shred your meat in a Kitchen Aid stand mixer I was so excited. If I could have back all of that time, ha ha. It's so fast and simple to shred your meat in your KitchenAid.  This works great for chicken, beef, pork. I have tried all three. Now that I know this little hidden secret i will NEVER shred meat by hand again. Wow, I can even have the kiddos shred the meat now and they will not complain, ha ha.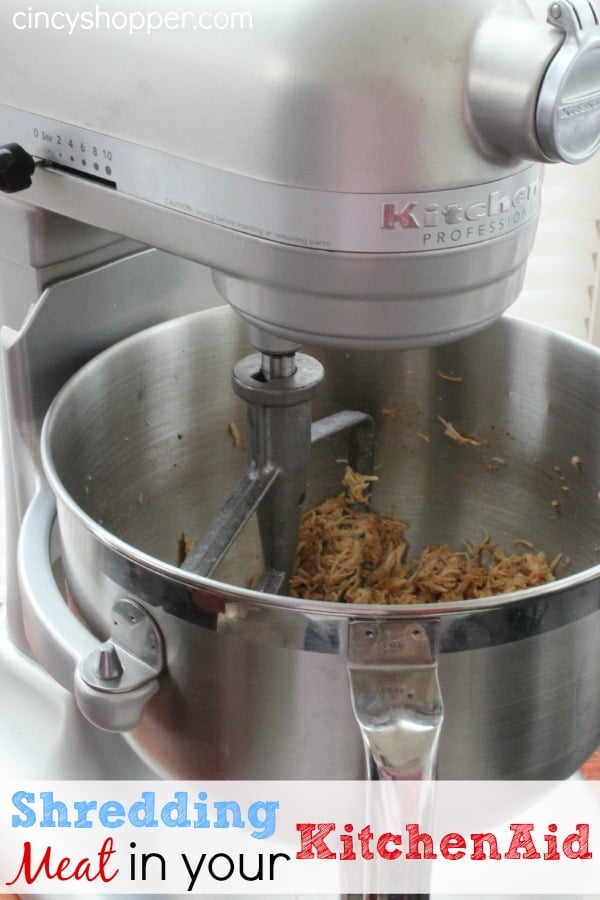 When using the Kitchen Aid to shred your meat, it is done quick and perfect. I used the Kitchen Aid to shred my meat in my Slow Cooker Chicken Tacos that I shared with you earlier today.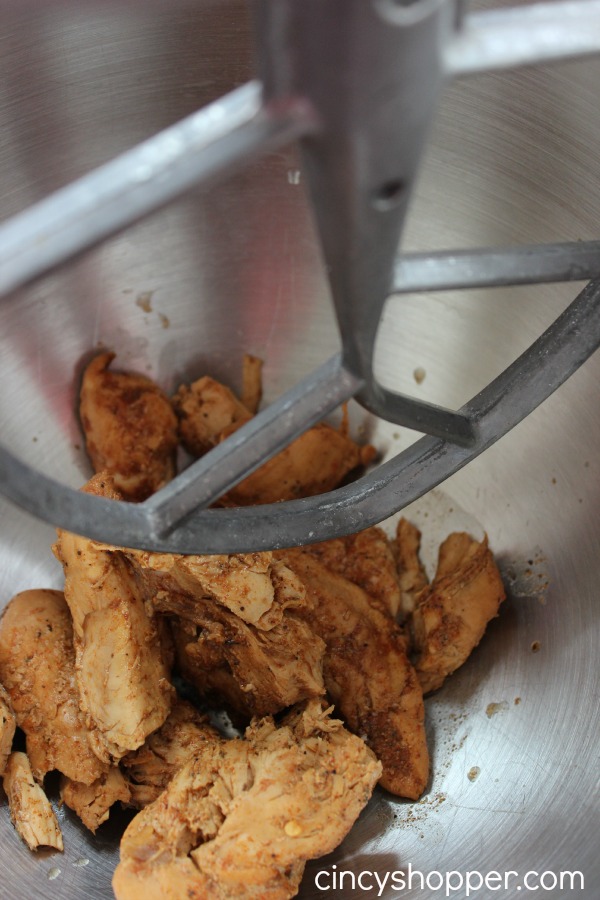 With the Kitchenaid and the normal beater attachment, I shredded a pound of cooked chicken breast straight from the slow cooker in under 30 seconds.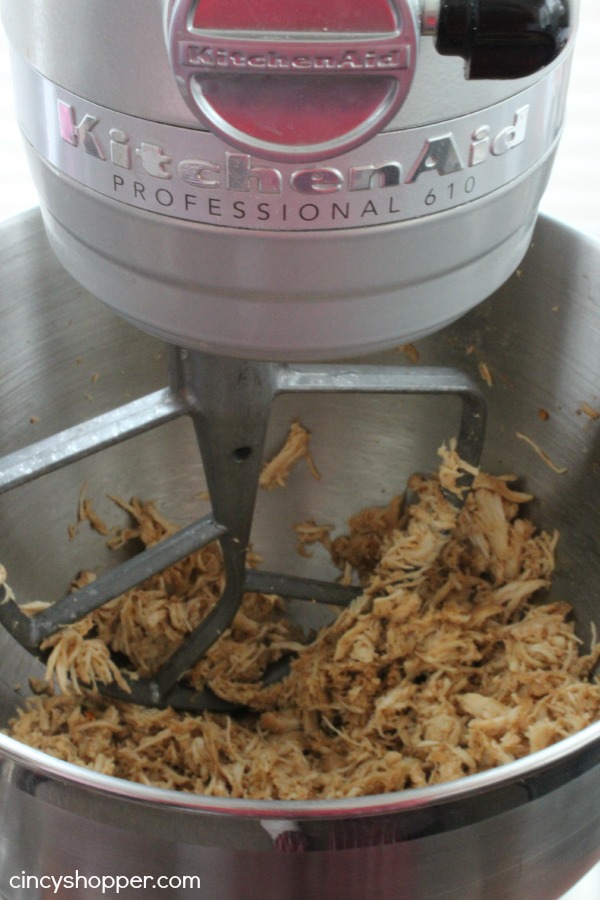 1. Take your meat straight from cooking and toss it in the mixing bowl.
2. Make sure the beater attachment is in place.
3. Raise the bowl and hit a low power setting for about 30 seconds.
4. Enjoy you shredded meat.
So you no longer need to hesitate to make recipes like chicken enchiladas, pulled pork, or beef barbecue because of this tedious job again. If you don't have a Kitchenaid, here is just another great reason why you might just want to use it for other things besides baking.