You will adore this Hidden Heart Valentine's Cake if you are looking to make something special for Valentine's Day. This would be great to surprise the family or a sweetheart or maybe a friend or neighbor. This Valentine's Day Cake is simple just takes some time to make. I made ours in the evening and had it ready for the next morning. I really wanted to try making these so I could surprise the kids with them in their lunchboxes. So cute and tasty. The kids were surprised and asked how I got the heart in the middle ha ha. They thought the idea was so gosh darn cute (just like I did).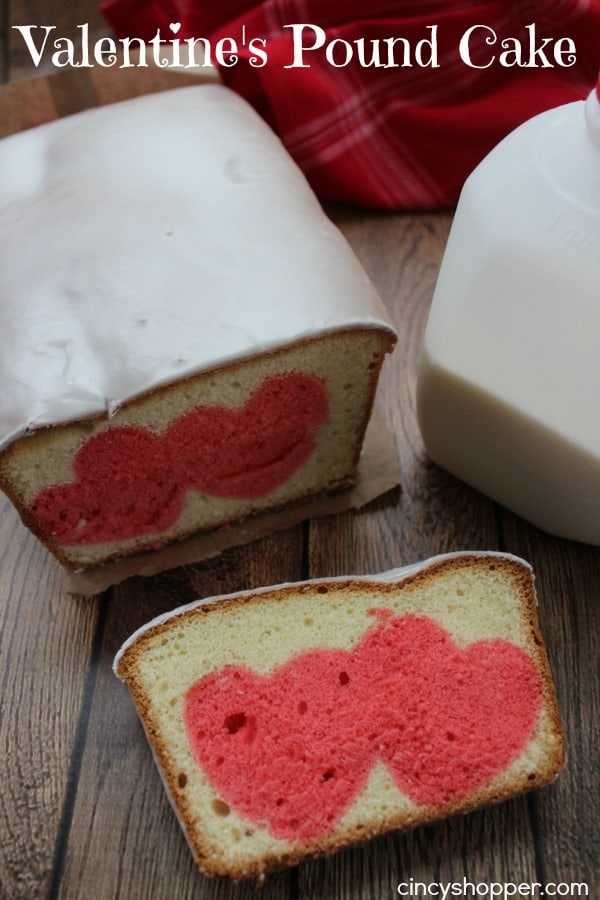 Hidden Heart Valentine's Cake
I purchased my cookie cutter for these on Amazon. You can purchase the same Wilton Comfort Grip Double Heart Cookie Cutter
if you would like to make your Hidden Heart Valentine's Cake the same as mine. Note that any heart cookie cutter would work with this idea. i just thought it was too cute and will make a great looking cookie too!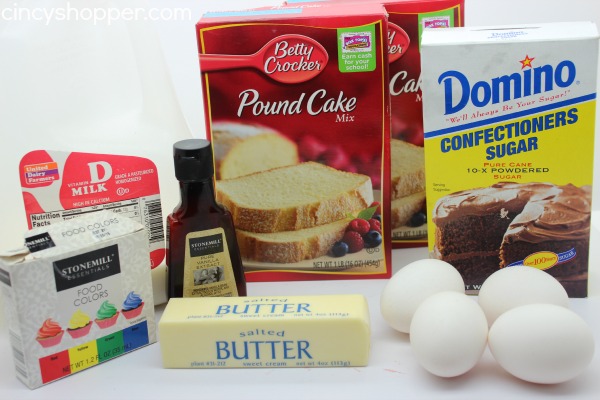 INGREDIENTS
CAKES:
2 boxes Pound Cake mix
1/2 cup Butter softened
4 Eggs
1 1/3 cup Milk
red food coloring
GLAZE:
1 1/2 cup Powdered Sugar
2 tbsp Milk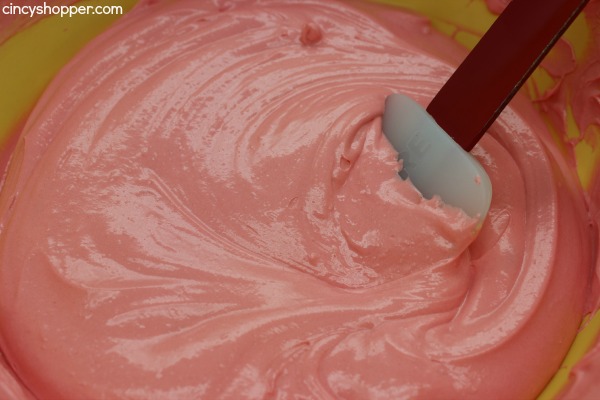 DIRECTIONS
Preheat oven to 350.
Spray loaf pan with cooking spray.
Prepare your first pound cake following box directions. Add food coloring to get good pink color in batter.
Pour batter into prepared pan and bake for 45 minutes (about 10 less than box directions.
Let cool on rack for an hour.
Remove cake from pan and refrigerate for several hours.
Slice cold cake into slices no thicker than your cookie cutter.
Use cookie cutter to cut heart shapes from each and stack to side.
Prepare the other box of pound cake mix following box directions.
Spray loaf pan with cooking spray.
Pour 1/4″ of batter in the bottom.
Place your heart cut-outs down the middle, keeping them straight and together.
Pour remaining batter over the heart cut-outs in the pan. Ensure it gets down the sides and covers the top. (There will be a lot of batter left!)
Bake according to box directions.
Let cool on rack for an hour.
Remove from pan and place on platter.
In a medium bowl, put powdered sugar and slowly add milk until desired consistency is reached.
Drizzle icing over cake and serve.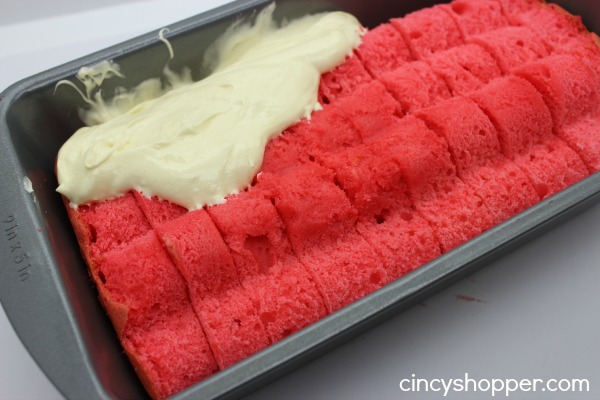 Pound Cake is one of those desserts that I do not make often. I think that will change as I had forgot how tasty they can be. I plan to give this heart in the middle idea a try with a couple other Valentine's Day Treats. The Hidden Heart Valentine's Cake was such a cute idea that it may be hard to make something as cute and adorable.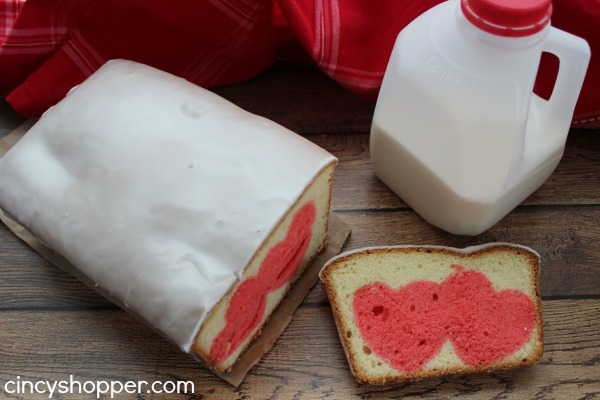 If you are looking for other Valentine's Day Treat ideas be sure to check out my Cupid's Float, 2 Ingredient Strawberry Valentine Fudge, Strawberry and White Chocolate Chip Cookies, Valentine Pretzel Treats and also the Strawberry and White Chocolate Cheesecake Bars.