How about some yummy Cranberry Pie in a Jar recipe for your holiday dessert.  We have made a few of these yummy little individual desserts and find them to be perfect for providing a large selection of pies. A couple months back I had noticed a peach pie in a jar and thought how neat of an idea pie in a jar really is. I know our family all likes a different pie and having too many pies around is not my thing. It seems I am always throwing out a bunch after the holiday is over. I figured I would give these little individual pie in a jars a try. I could make up a bunch of different pies for everyone, they would all fit in the fridge with all the other leftovers and guests could take them home for a later evening dessert. Perfect scenario in my eyes, ha ha!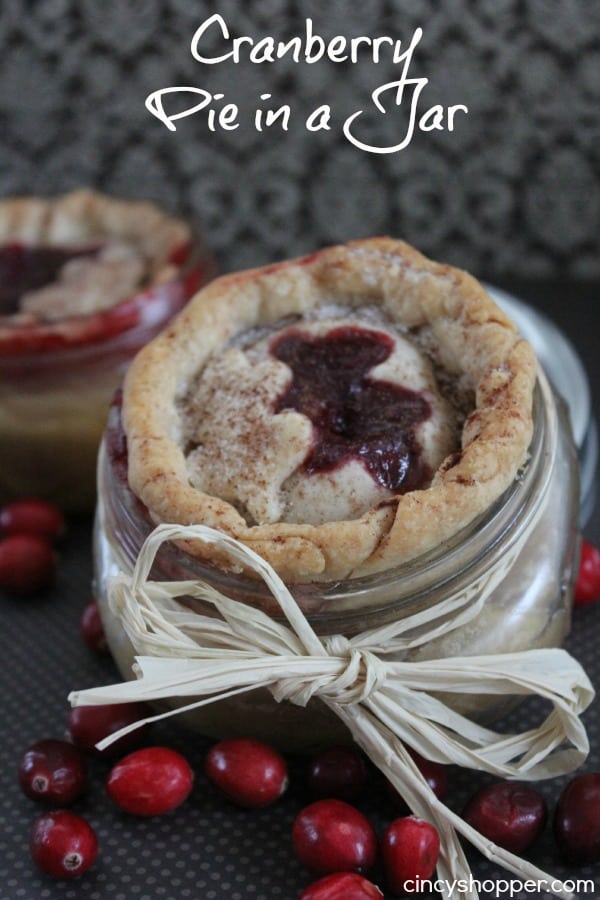 Cranberry Pie in a Jar
These little cranberry pie in a jars are quite simple. Grab some Pillsbury Crusts (great prices with a sale and a coupon during the holiday season) and whip up some homemade pie filling or grab some canned filling to make these much quicker. I had some left over Cranberries from my Cranberry Sauce we whipped up so I thought I would make them into a yummy pie filling.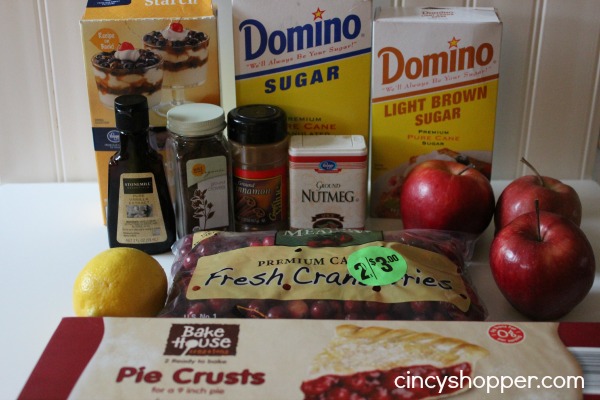 INGREDIENTS- Makes 4 Half Pint Pie in a Jars
1 package Ready made Pie Crust (2 crusts)
2 Red Delicious Apples peeled, cored and sliced
4 oz Fresh Cranberries
1/8 cup Sugar
1/8 cup Brown Sugar
1 tbsp Lemon Juice
1/4 cup Water
1/4 tsp Cinnamon
1/8 tsp Cloves
1/4 tsp Nutmeg
1 tsp Vanilla
1/2 tbsp Cornstarch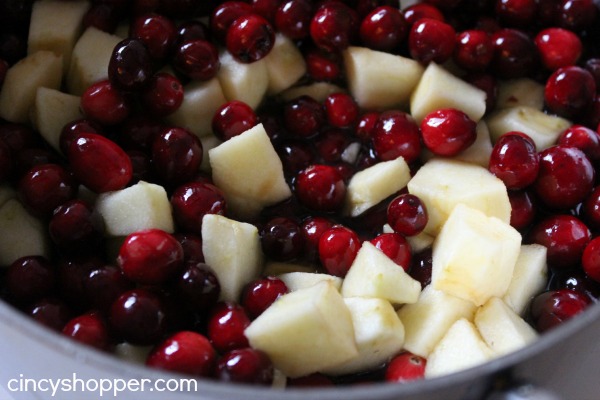 DIRECTIONS
In a large sauce pan add Water, lemon juice and sugars.
Stir over medium heat until sugar is dissolved.
Add cinnamon, cloves, nutmeg and cornstarch.
Add cranberries and apple slices.
Bring to a boil and then reduce hat and simmer for 30 minutes.
Remove from heat and stir in vanilla.
Allow to cool.
Use inner lid from mason jar to trace pie tops on crust. Cut out and set aside.
Take remaining crust and piece crust into jars to completely cover bottom and sides up to rim.
Make sure you press crust to uniform thickness.
Fill Jar 3/4 full.
Use a small cookie cutter to create vent in crust.
place crust on top of jar and press down in and crimp top.
Bake in 350 oven for 45 minutes or until crust is brown.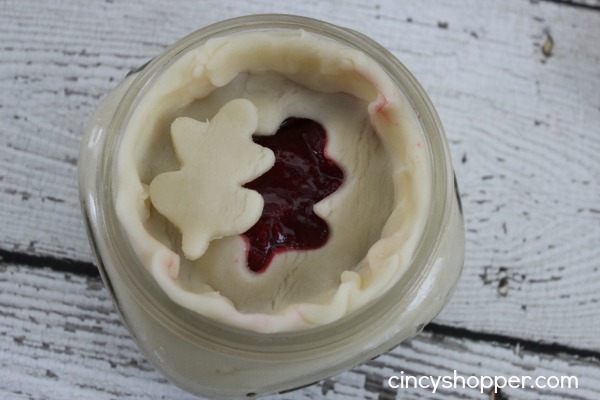 These little pie in a jars turned out so well. I will admit I polished mine off already, ha ha! If you are needing mason jars for these, you can pick them up at most grocery stores or Target. Get creative and make up some different types of pies and even be creative with the crusts. I know a lattice crust is beautiful on top of these little guys. You can even tie on some ribbon to really dress them up.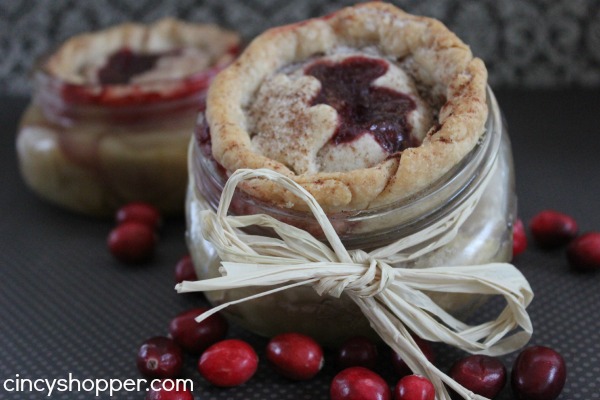 I have taken note of my guests favorite pies and plan to pop these all in the oven on Wednesday evening. I am looking forward to everyone enjoying this new tradition I am planning for the pie menu.